If you're wondering what to serve with pizza for your next pizza party, here are 80 of our favorite side dish recipes to go with your slice! From pasta to breadsticks, salads to desserts – these delicious sides will take your next pizza night to the next level.
These pizza side dishes are great whether you're enjoying making homemade pizza sauce & crust, cooking your pizza on the grill, or just ordering from your local takeout place. Grab a slice and dig in to these amazing sides!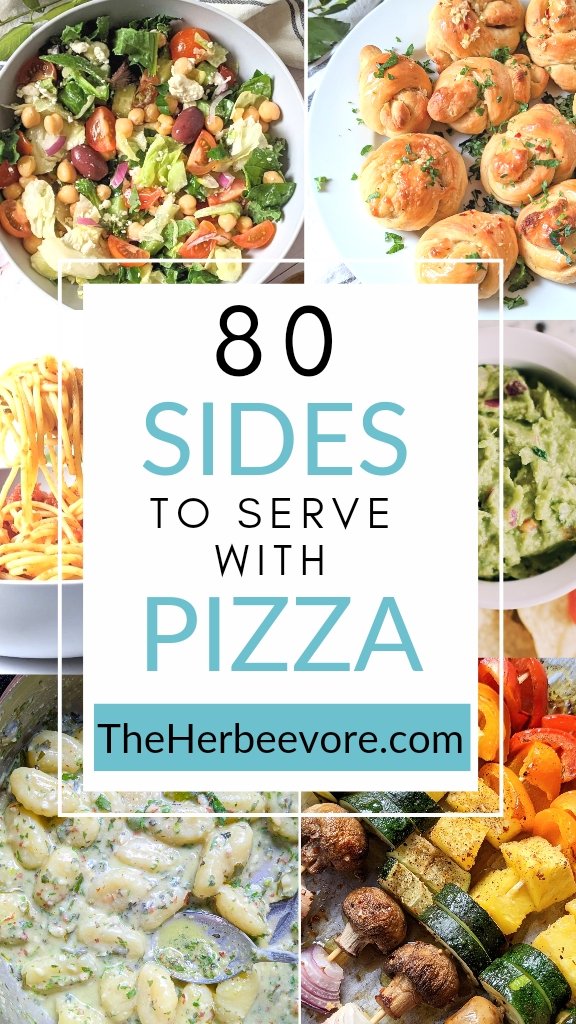 Side Dishes to Serve with Pizza
Grab an extra large plate for your slice – you'll want room to pile these favorites on the side. We got salads, garlic bread, pastas, and dips. Plus a few favorite sauces that you can dip that extra crust into.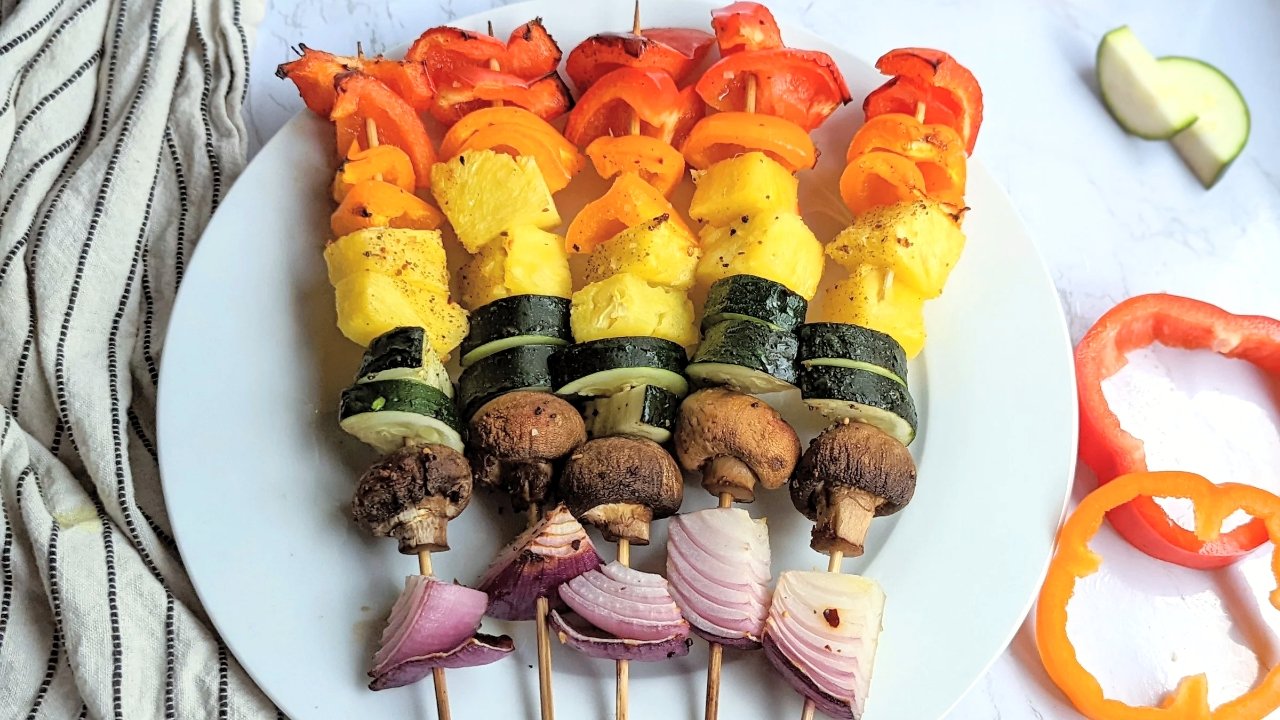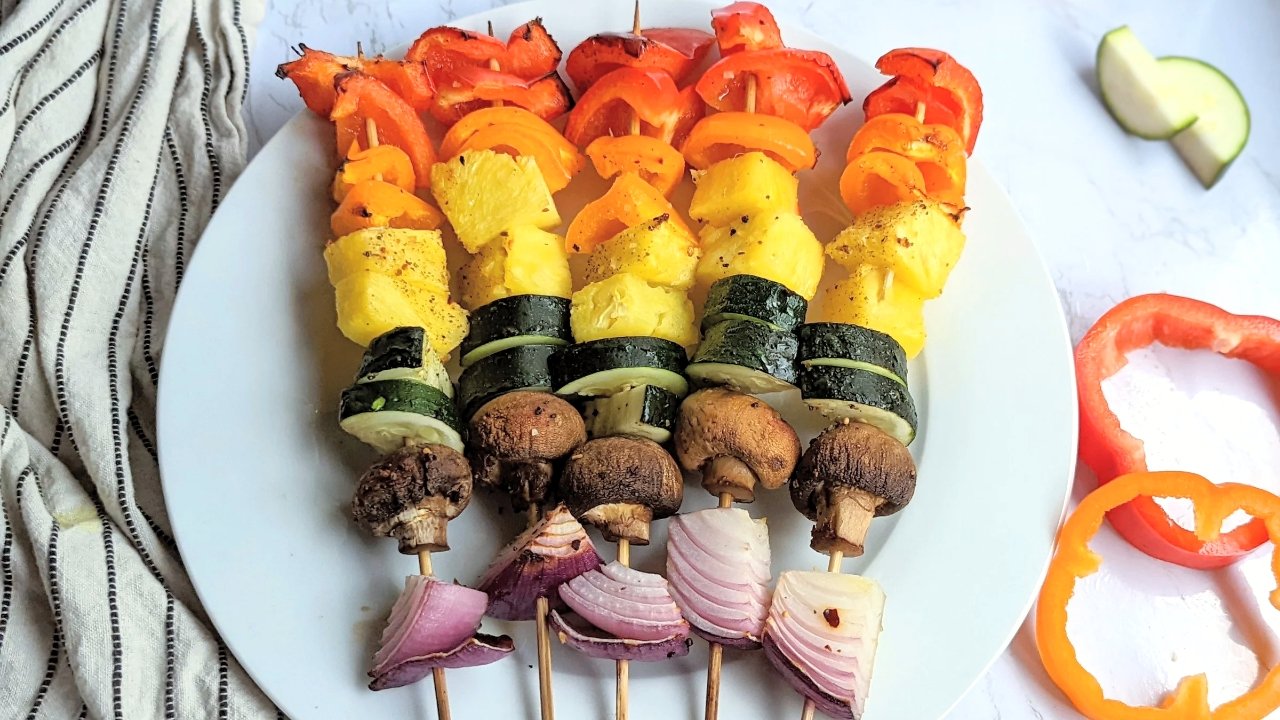 Kabobs are a fun and easy way to enjoy any extra veggies (or fruits, like pineapple) along with your pizza. Toss them with some spices and olive oil, spear them on a kabob stick, and bake until cooked!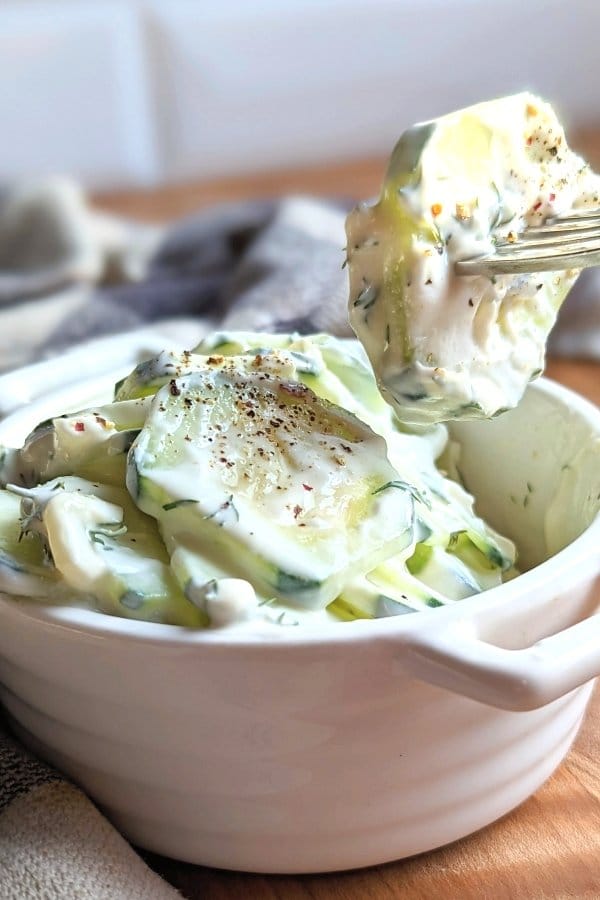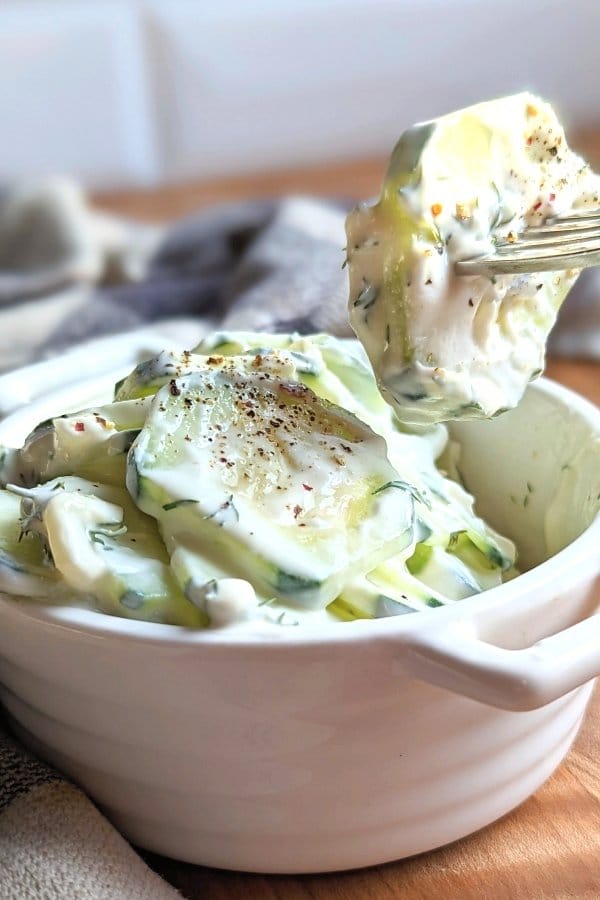 This cucumber salad with Greek yogurt can be made with non-fat yogurt for a lighter side. This cucumber salad is a refreshing pairing with pizza, and is high in protein from the Greek yogurt.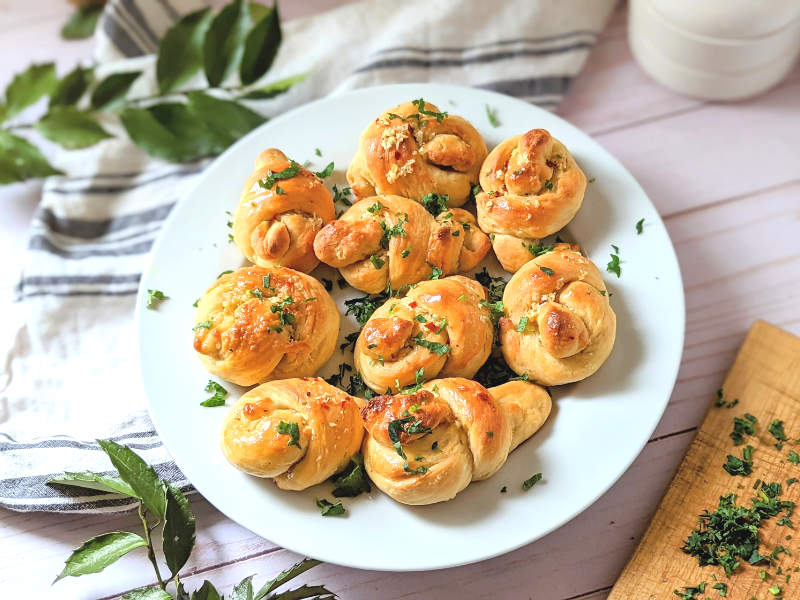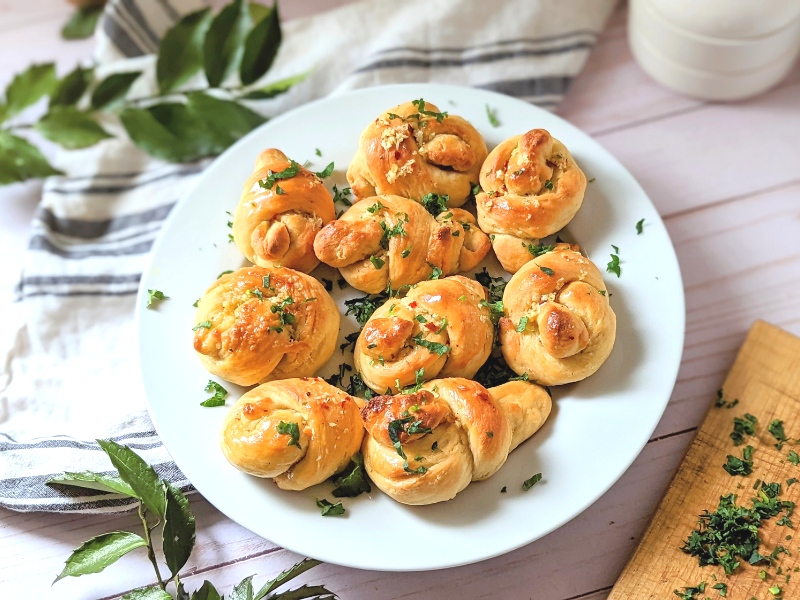 I love a good garlic bread or garlic knot to go along side my pizza! Dipped in marinara sauce, garlic bread is a fantastic appetizer to get you excited for the pizza to come!
I have a few favorite garlic bread & garlic knot recipes that use a variety of breads and cooking methods.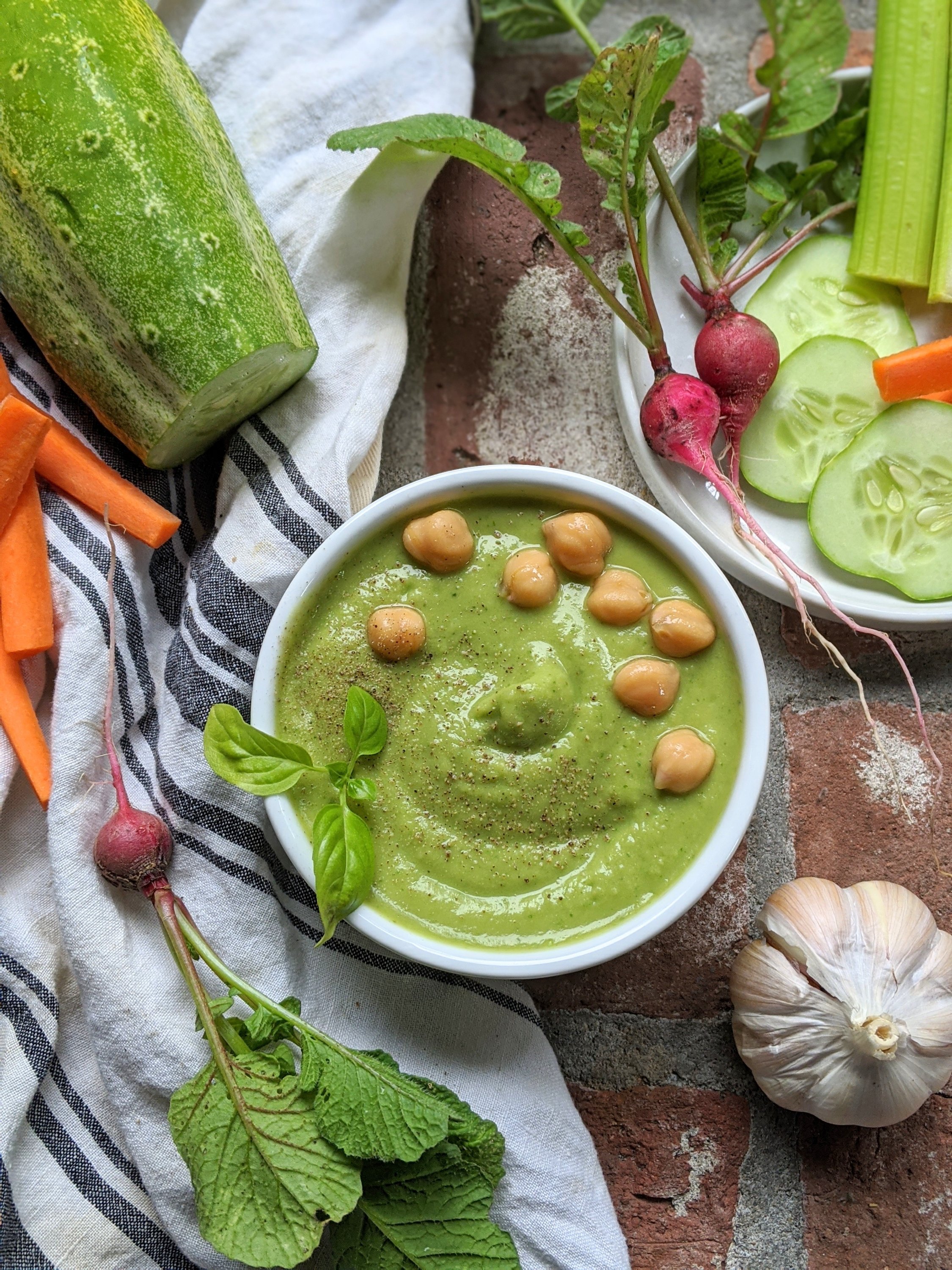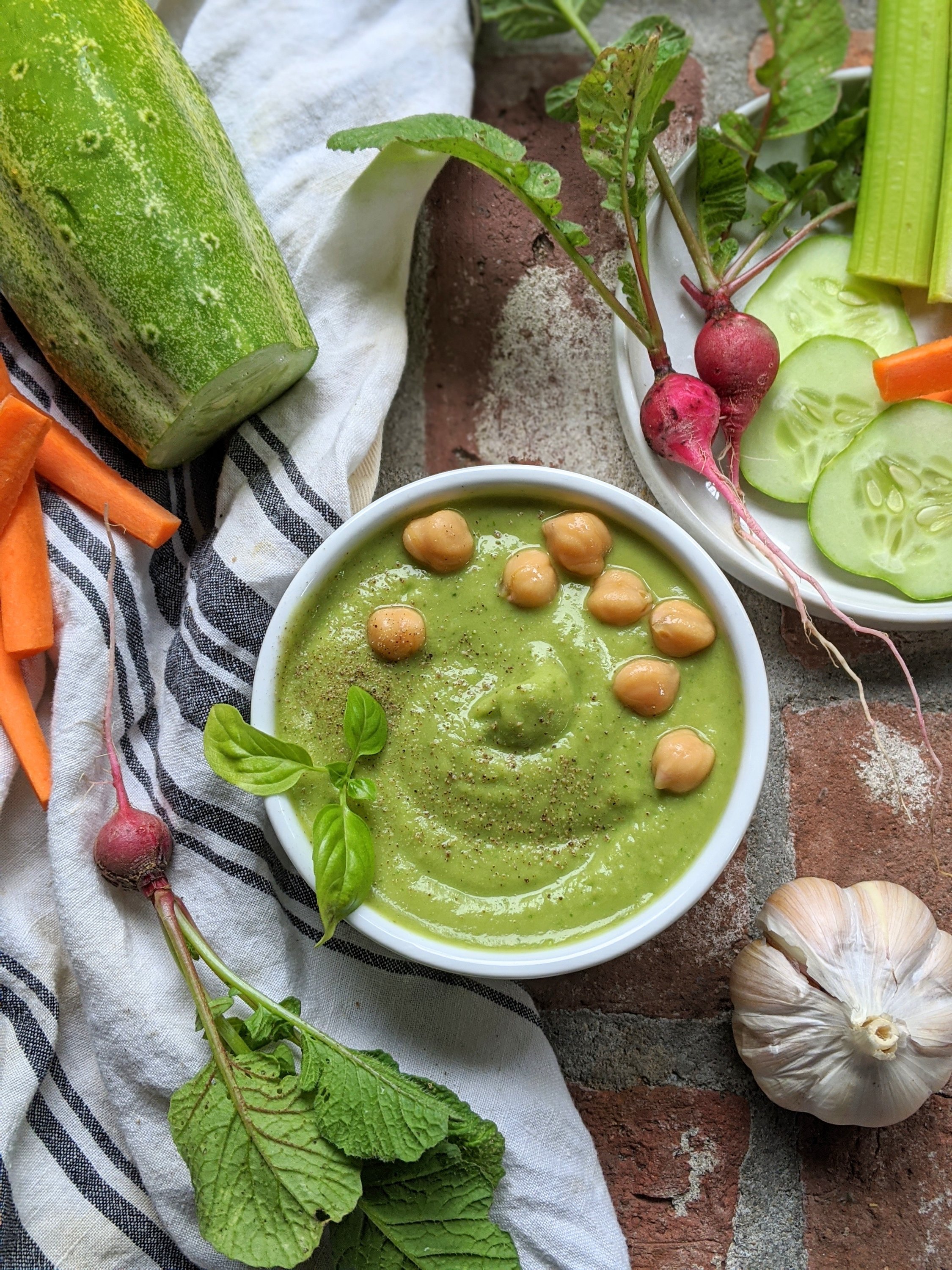 A delicious dip for veggies or your pizza crust. This is a light and tangy side dish for pizza that is made with tons of herbs and spices. And high protein chickpeas! Ready in about 10 minutes start-to-finish.
And here are a few more hummus recipes that would be great to serve!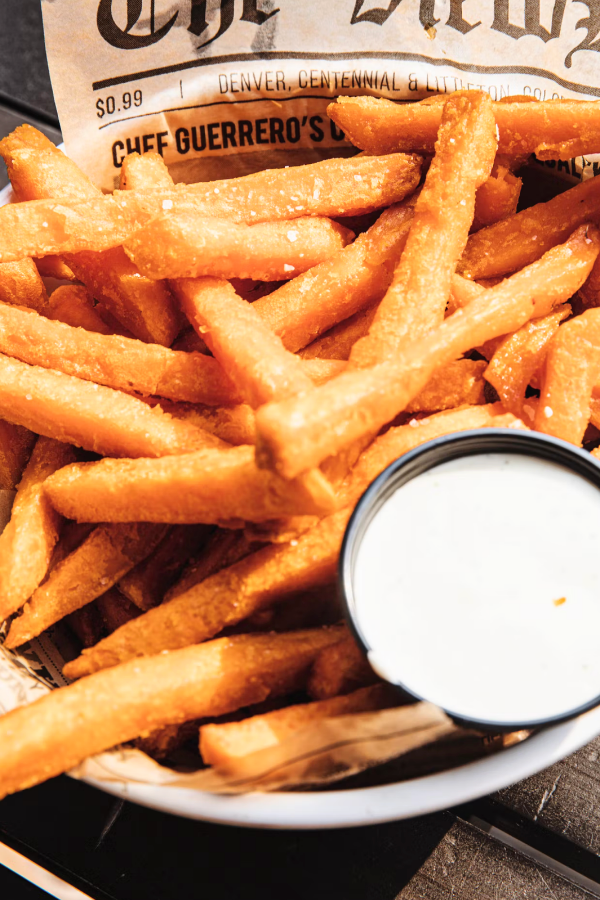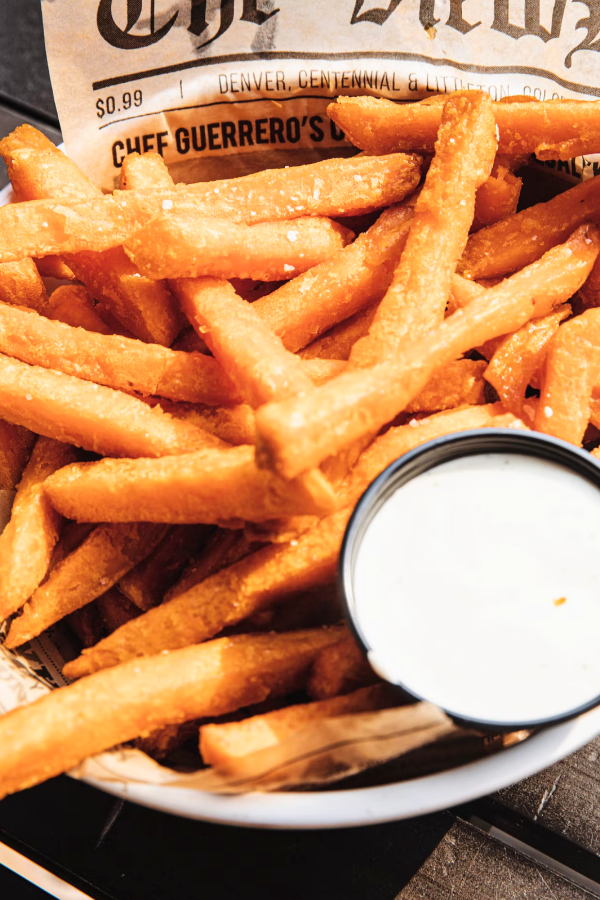 If you're looking for a lighter vegetable side dish to enjoy with pizza, this crispy crunchy Whole30 Sweet potato fries recipe will satisfy that fast food craving every time! These potatoes are baked in the oven on a sheet pan, and are ready from start to finish in under an hour. With a small amount of oil, and some fantastic seasonings, these fries are a great side dish to serve your slice.
If you want fries with regular potatoes, here are a few recipes you can make right in your oven – no deep frier neeed!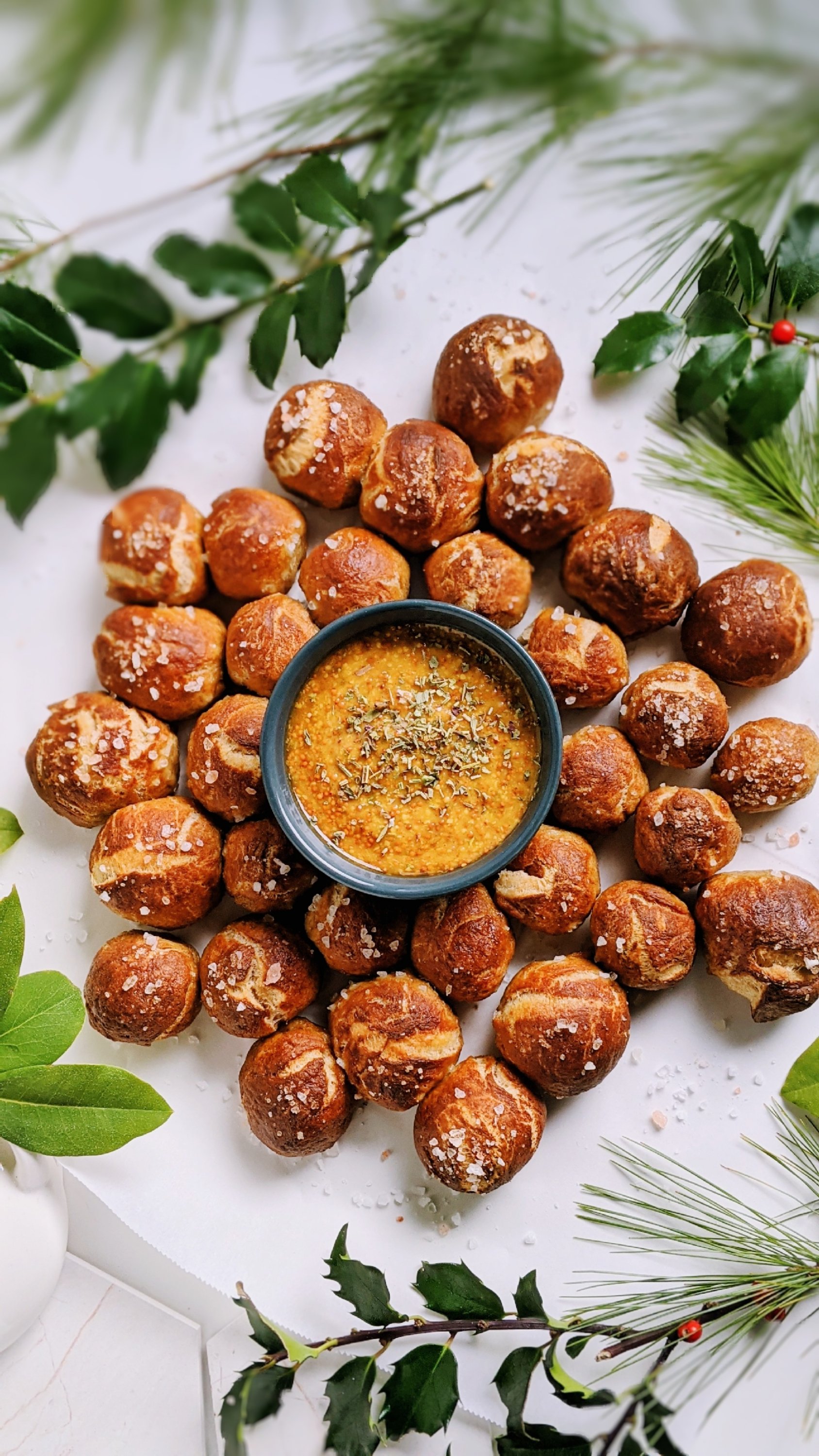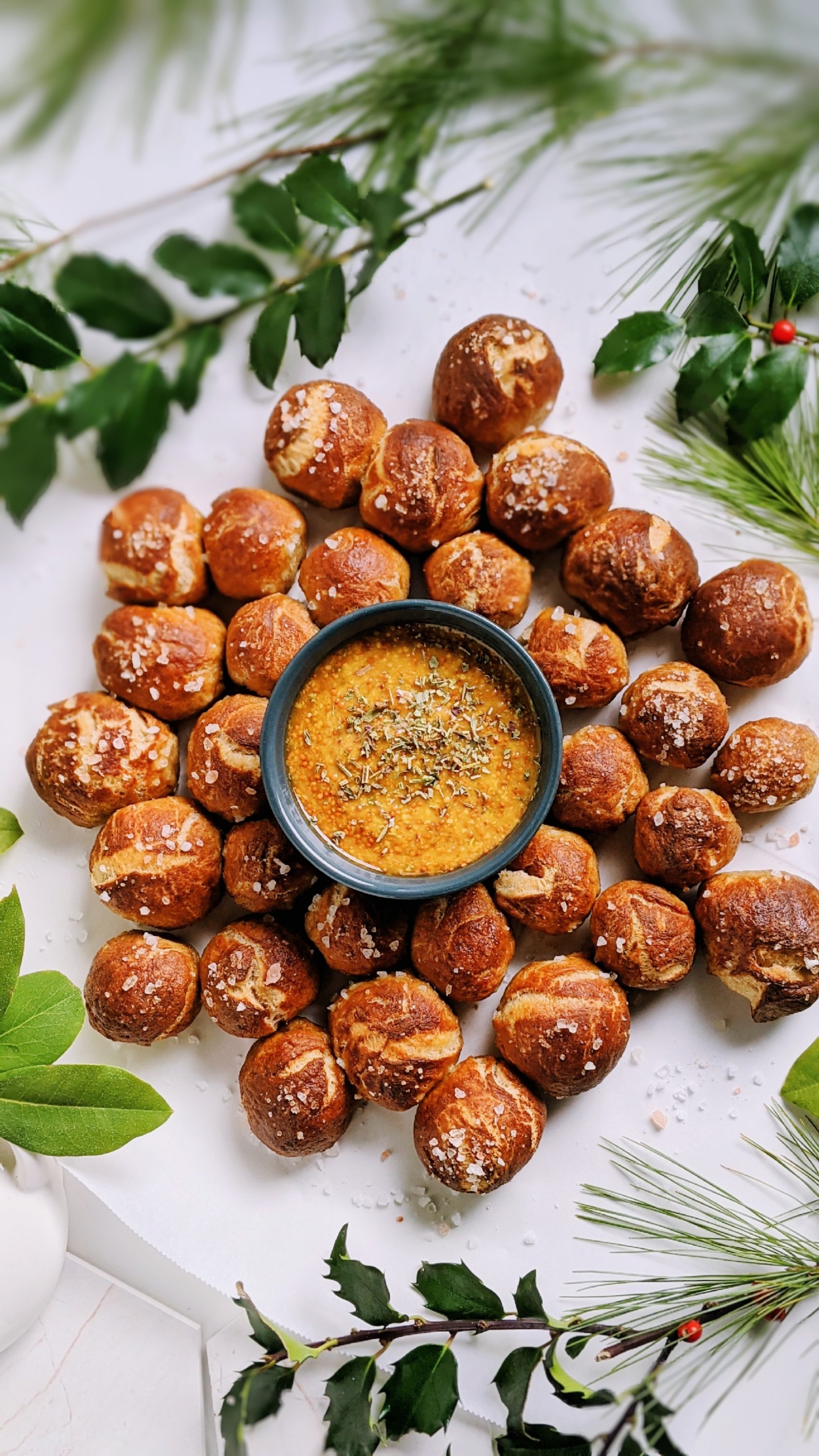 These pretzel bites are totally irresistible, and so great to dip into your favorite sauce! I love serving these as a side dish for friends and family when I have them over – even for pizza night!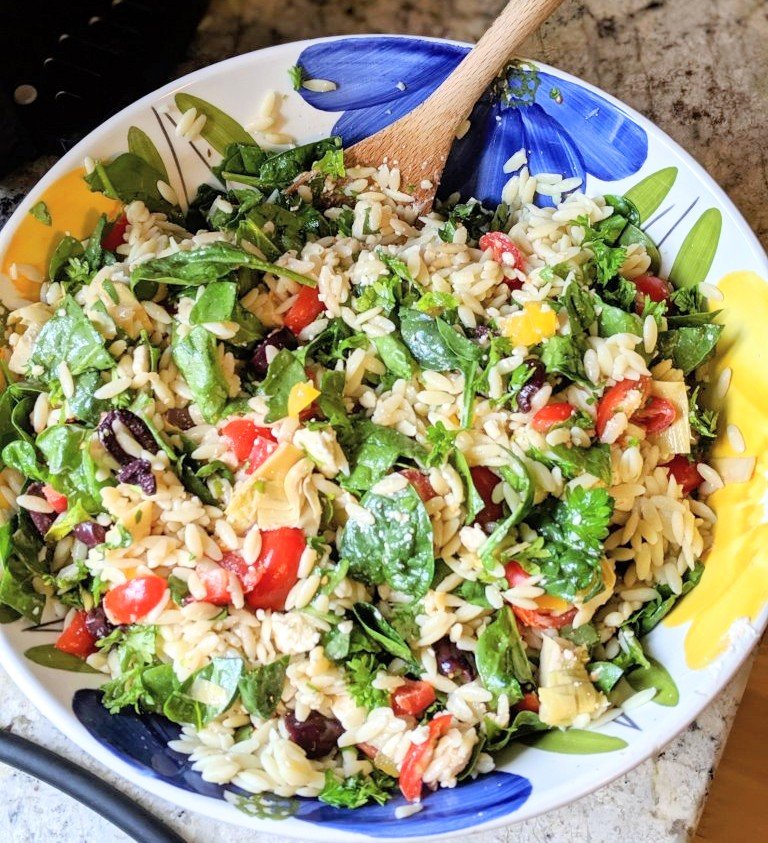 This Greek orzo salad is A+ and so good as a side dish for pizza night! You can also bring this dish to a potluck, or just enjoy for lunch. I make it 2 days in advance, which gives the pasta salad just enough time for the flavors to marinate before serving. I make a huge batch of pasta salad every other week for our lunches, and it also makes a great side.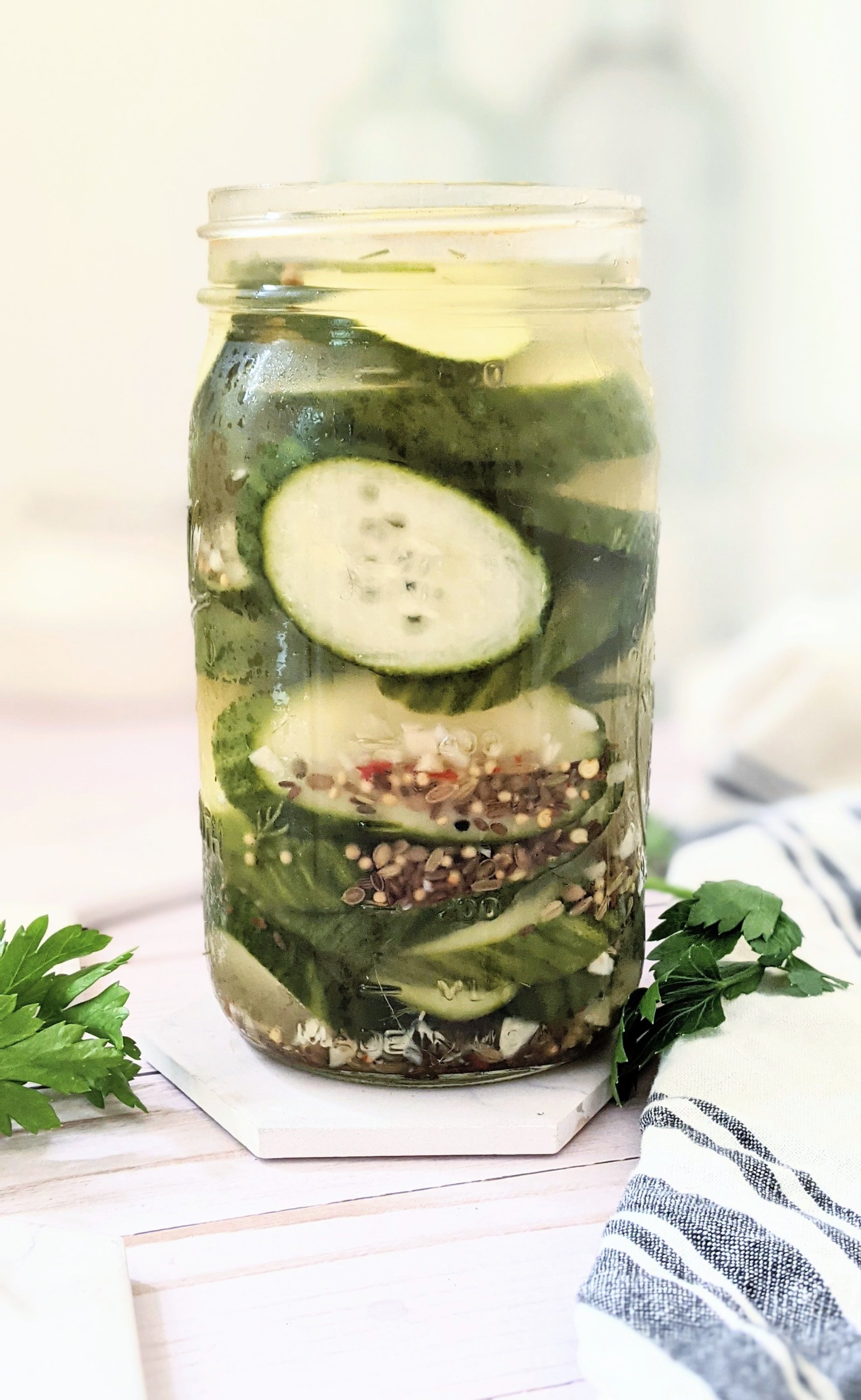 These fresh garlic pickles are ready in about 30 minutes, and are loaded with flavor! Great to crunch on in between pizza slices – all you need are cucumbers and some pantry spices!
Kick up your pizza night with BLT ranch pasta salad, a perfect summer side dish to take your pizza party to the next level. This creamy dish is SO simple to make and is great to make ahead for your next get-together.
Here are a few other pasta salad favorites, we love for pizza night & beyond!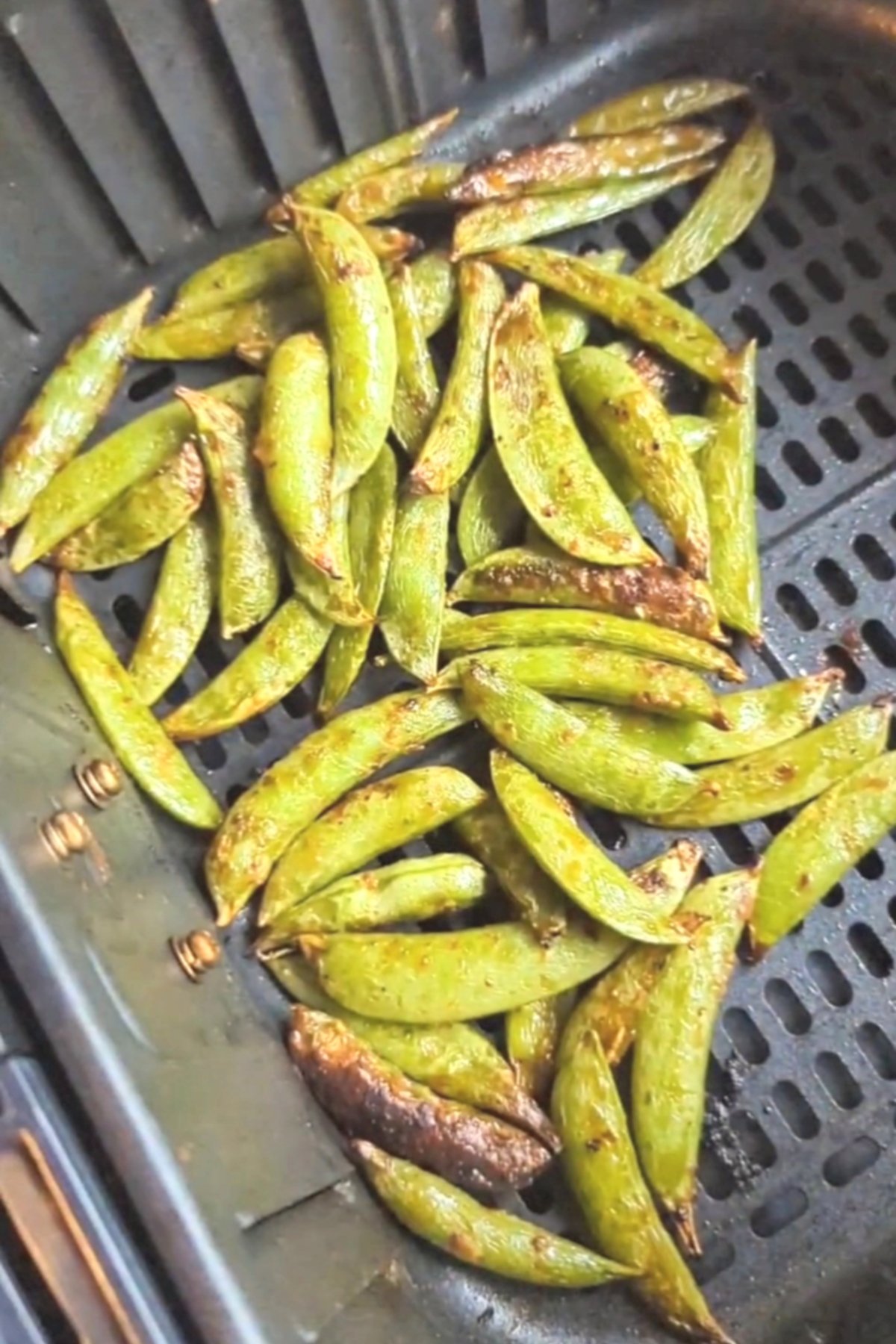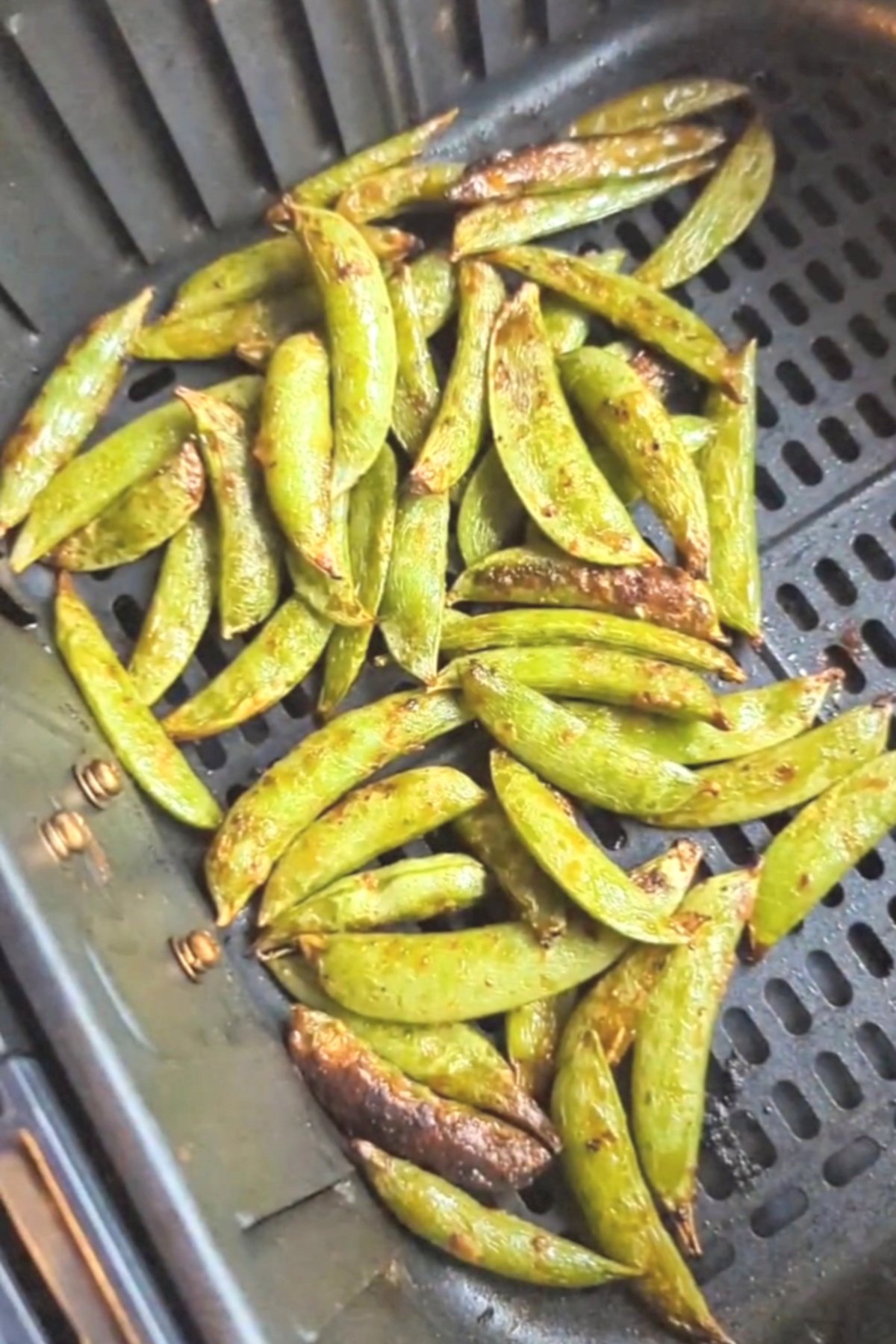 We absolute LOVE our Air Fryer and I've been trying all kinds of delicious vegetables in it. I've been having a lot of fun trying out new ways to use it, and let me tell you, the air fryer is made for snap peas. These peas were an amazing side dish with pizza night! The air fryer gets the peas crispy on both sides, and tender in the middle.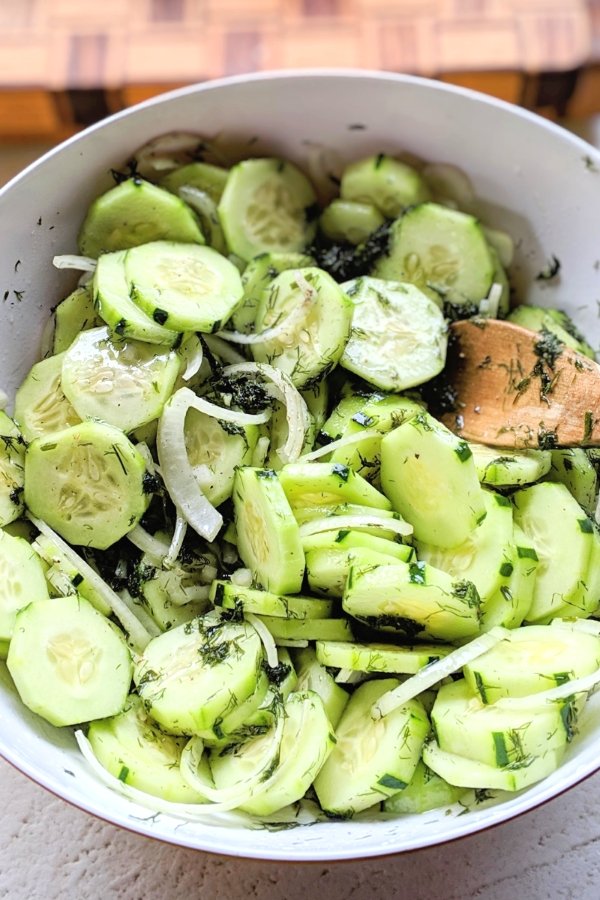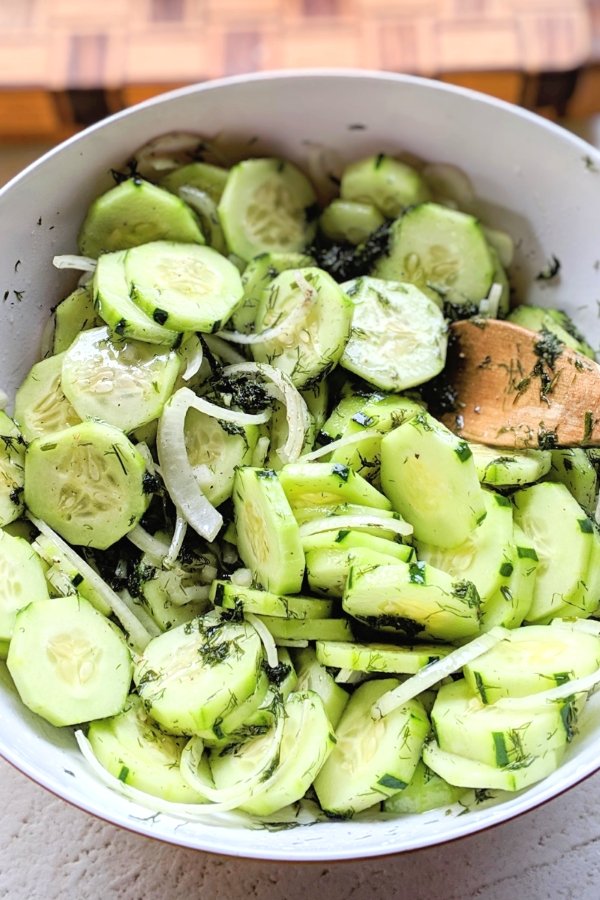 Its sweet and tangy, super light and delicious, and a great way to use extra cucumbers from the garden and the store. The great thing about this recipe too is that is stores really well and leftovers always taste better. I actually like to make this a day or two ahead of time, so all the flavors marinate in the cucumbers.
Here are a few more Cucumber Salads We Love!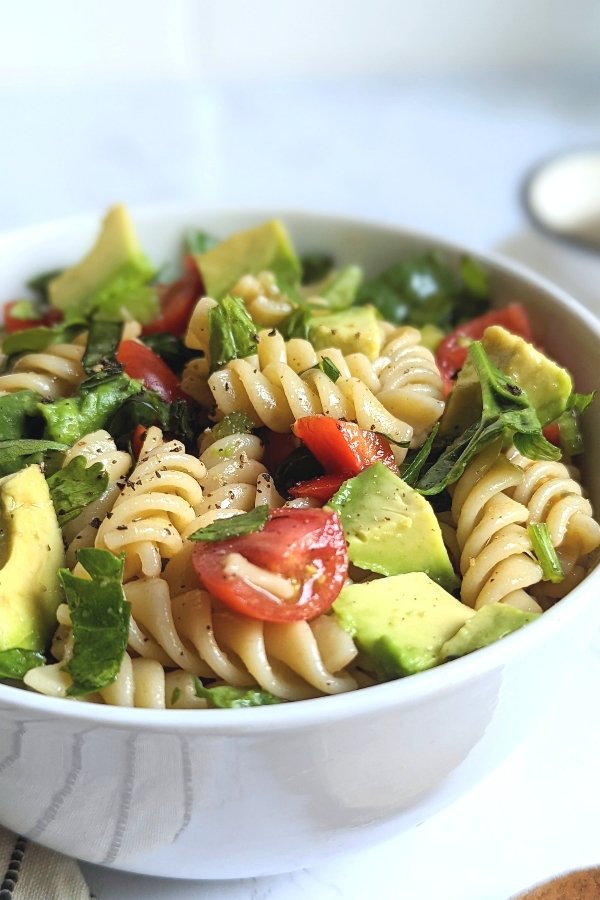 This California pasta salad takes about 20 minutes to make, and is so much more impressive than a store-bought salad. I first had a salad like this at a potluck when I lived in Los Angeles, and it was the perfect summer food! It had local avocados and summer ripe tomatoes and basil, for a super simple and elegant dish.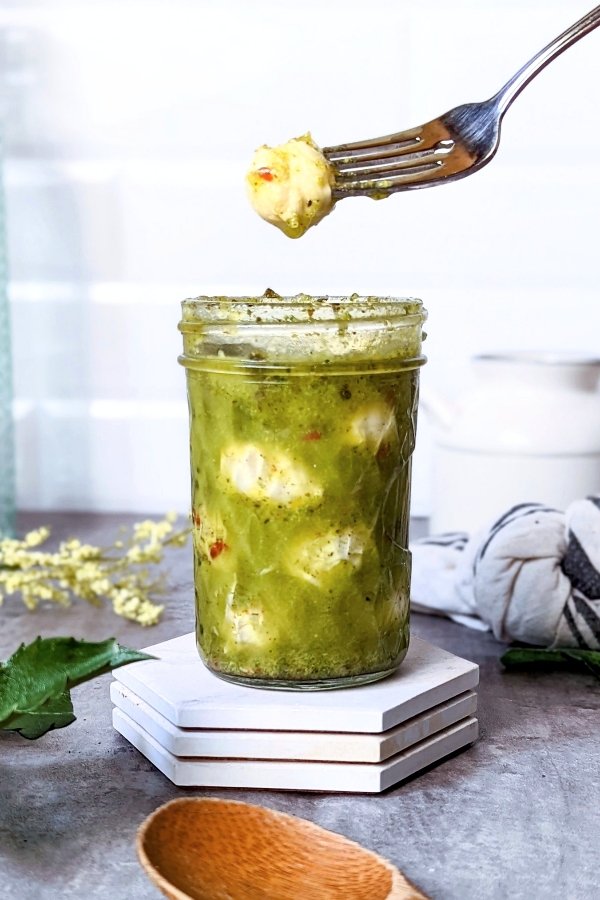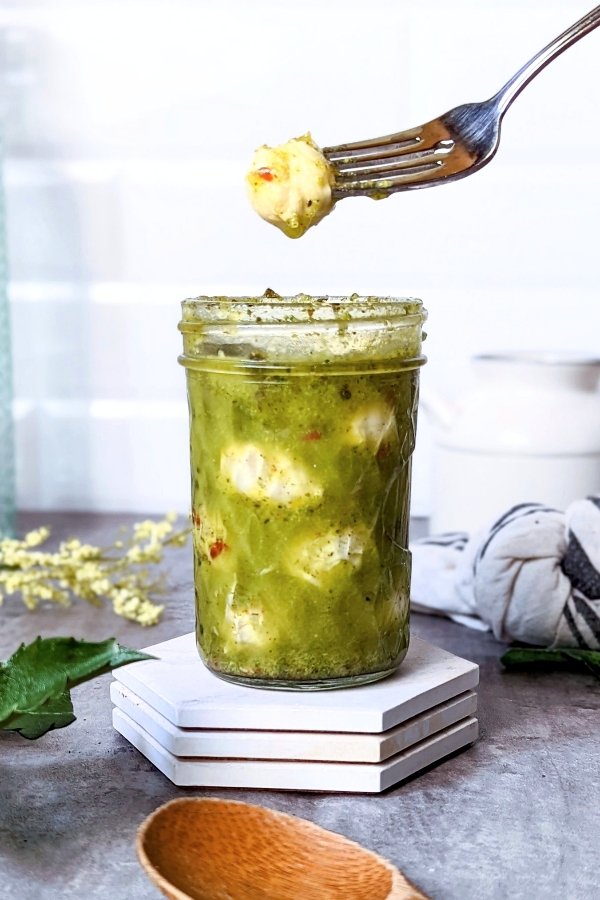 If you can't get enough mozzarella on your pizza – this recipe is a fantastic side dish! You could even add some of the marinated mozzarella TO your pizza to make it extra cheesy.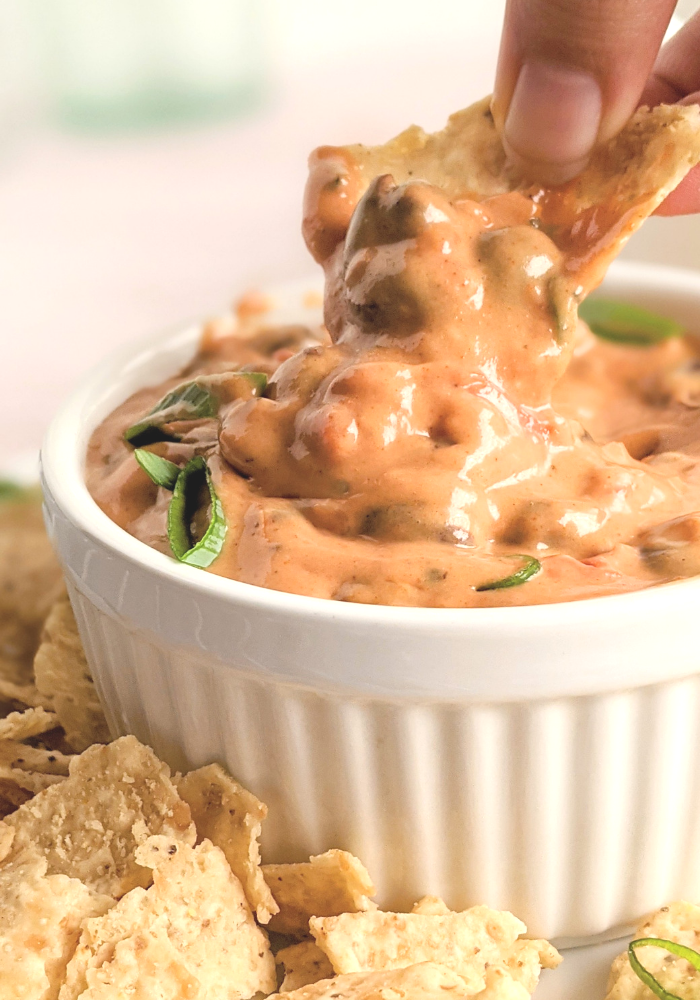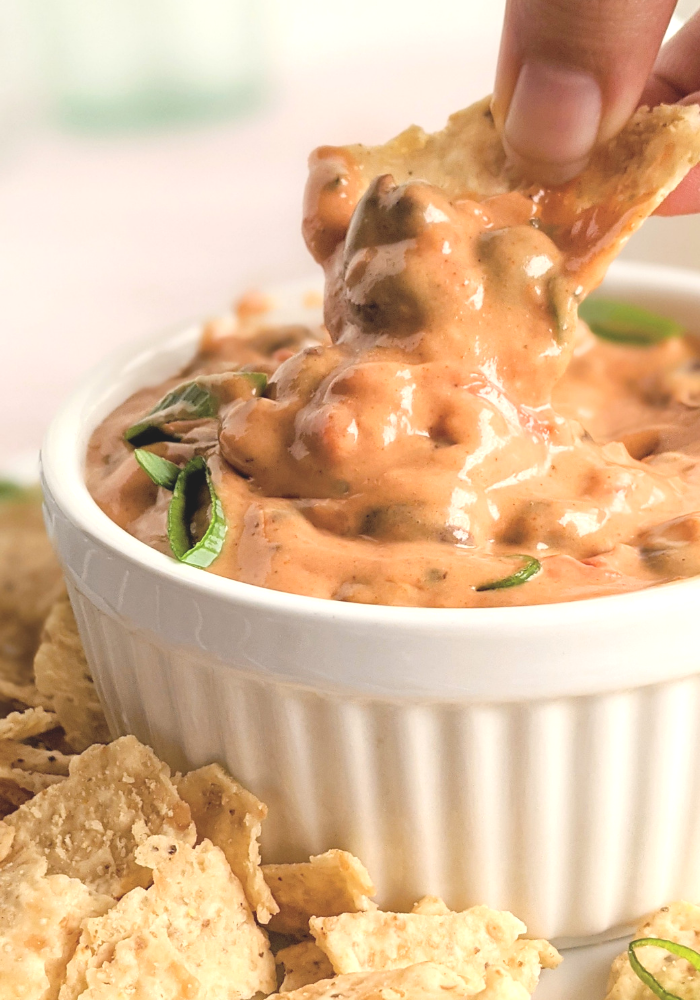 My favorite queso recipe for when I don't have rotel on hand! Melt Velveeta cheese with some veggies, beans, and spices for the ultimate pizza party appetizer hack.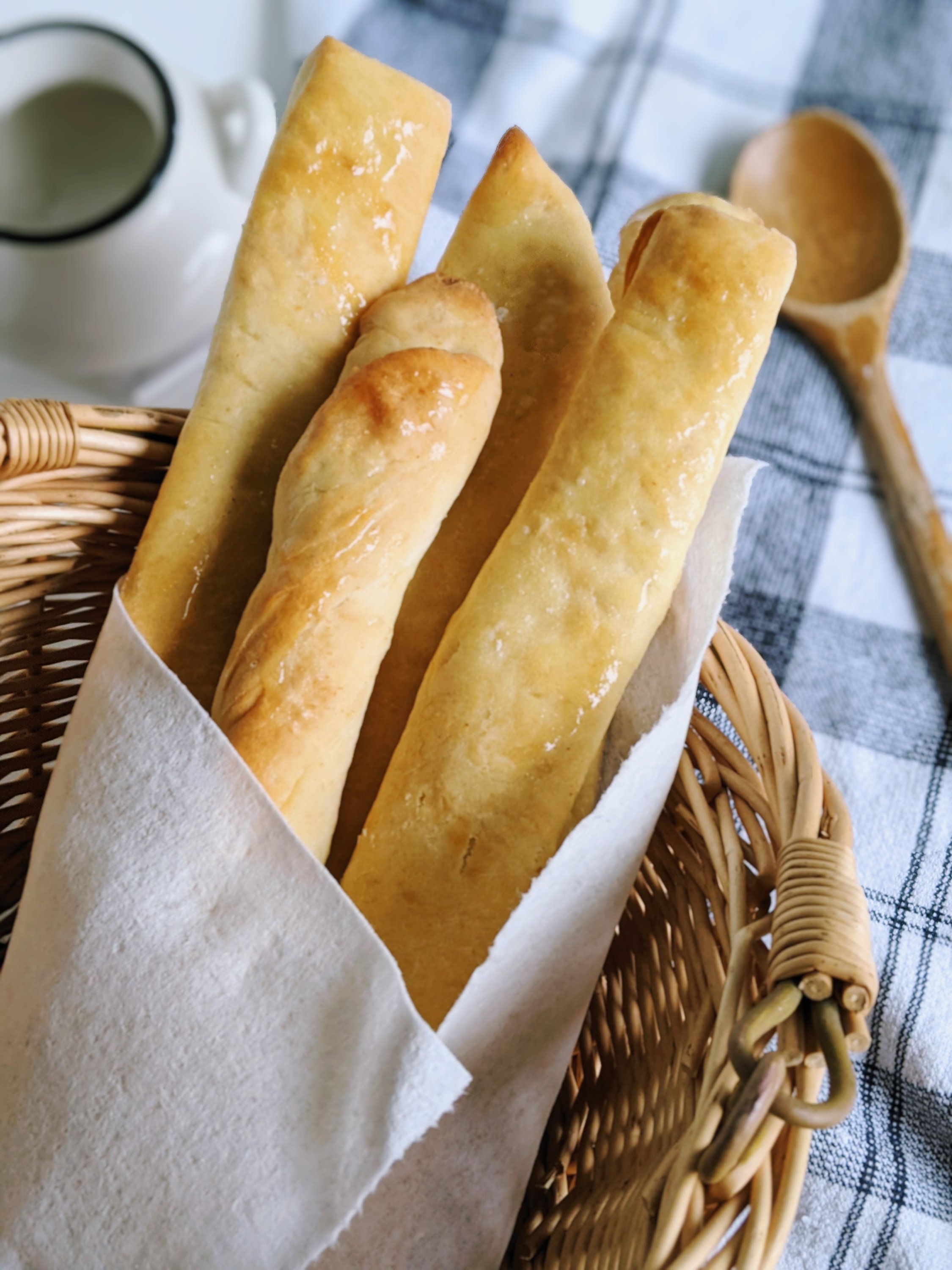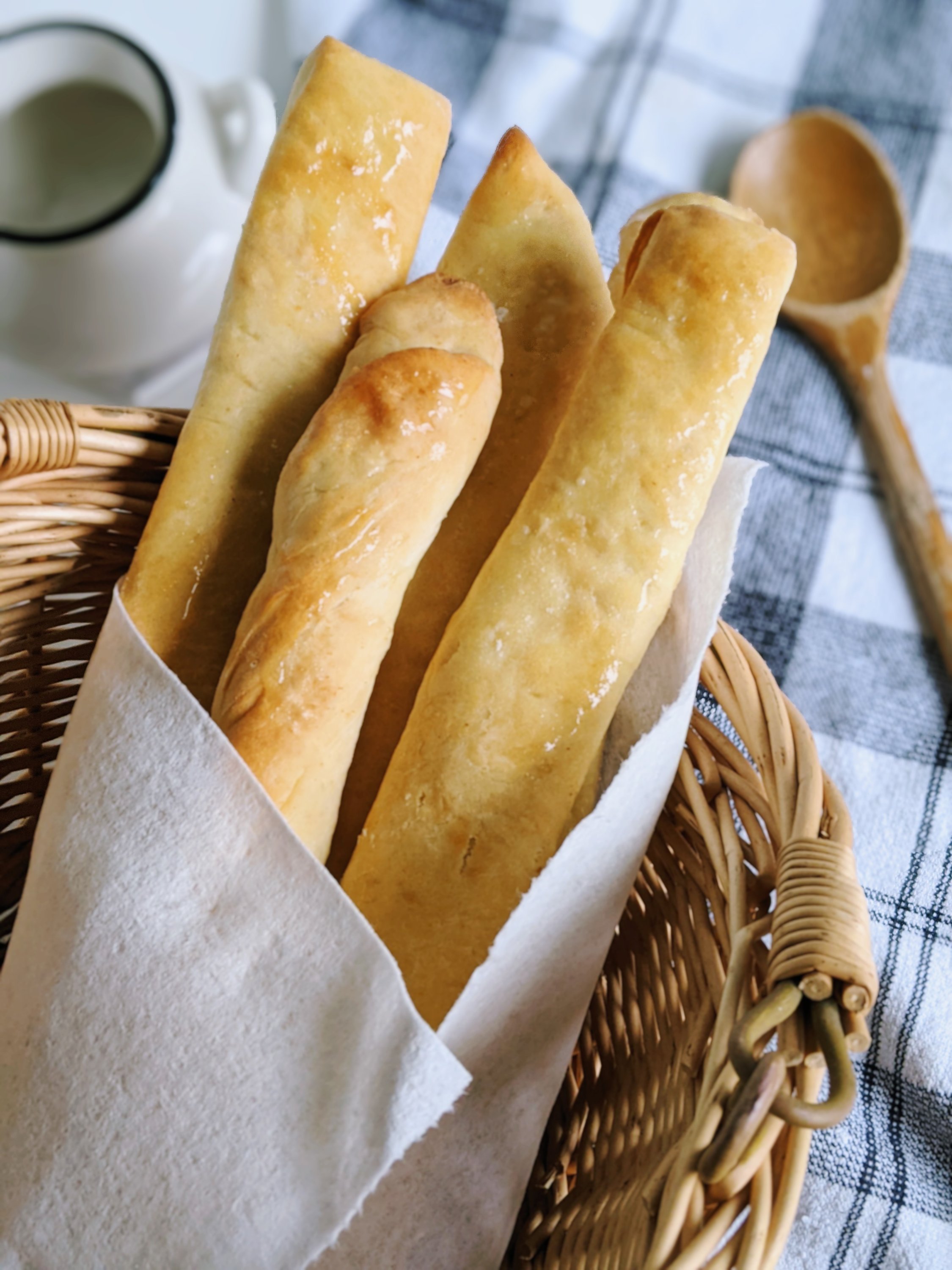 Garlic breadsticks are super simple to make, and are ready in 30 minutes! This Italian restaurant copy cat recipe is a great addition to serve with pizza and a salad.
Plus more breadstick recipes we love!
Best Salads with Pizza
These salads are a fantastic addition to pizza night! A great way to get in some veggies so you can at least feel like you're eating healthy.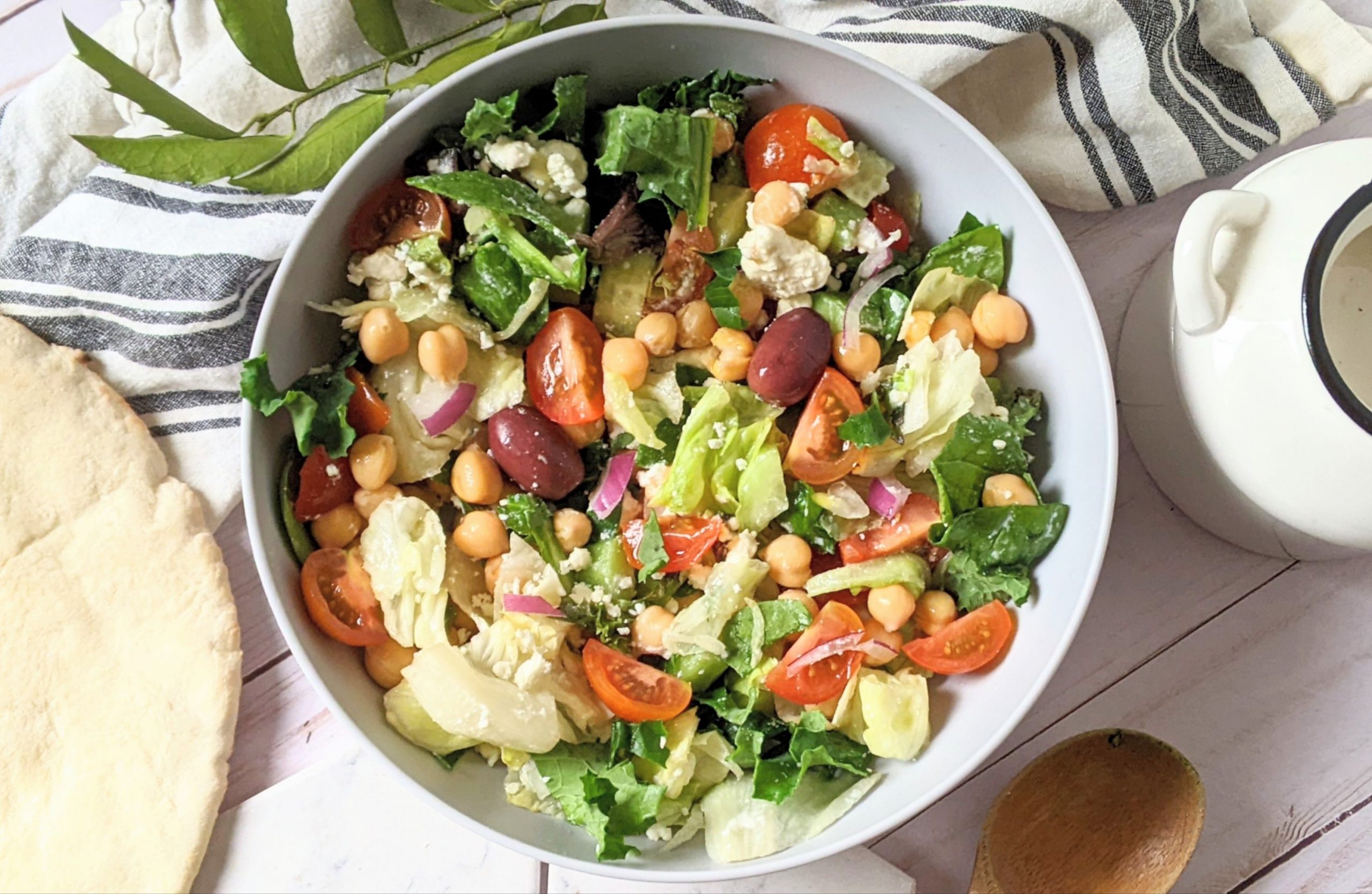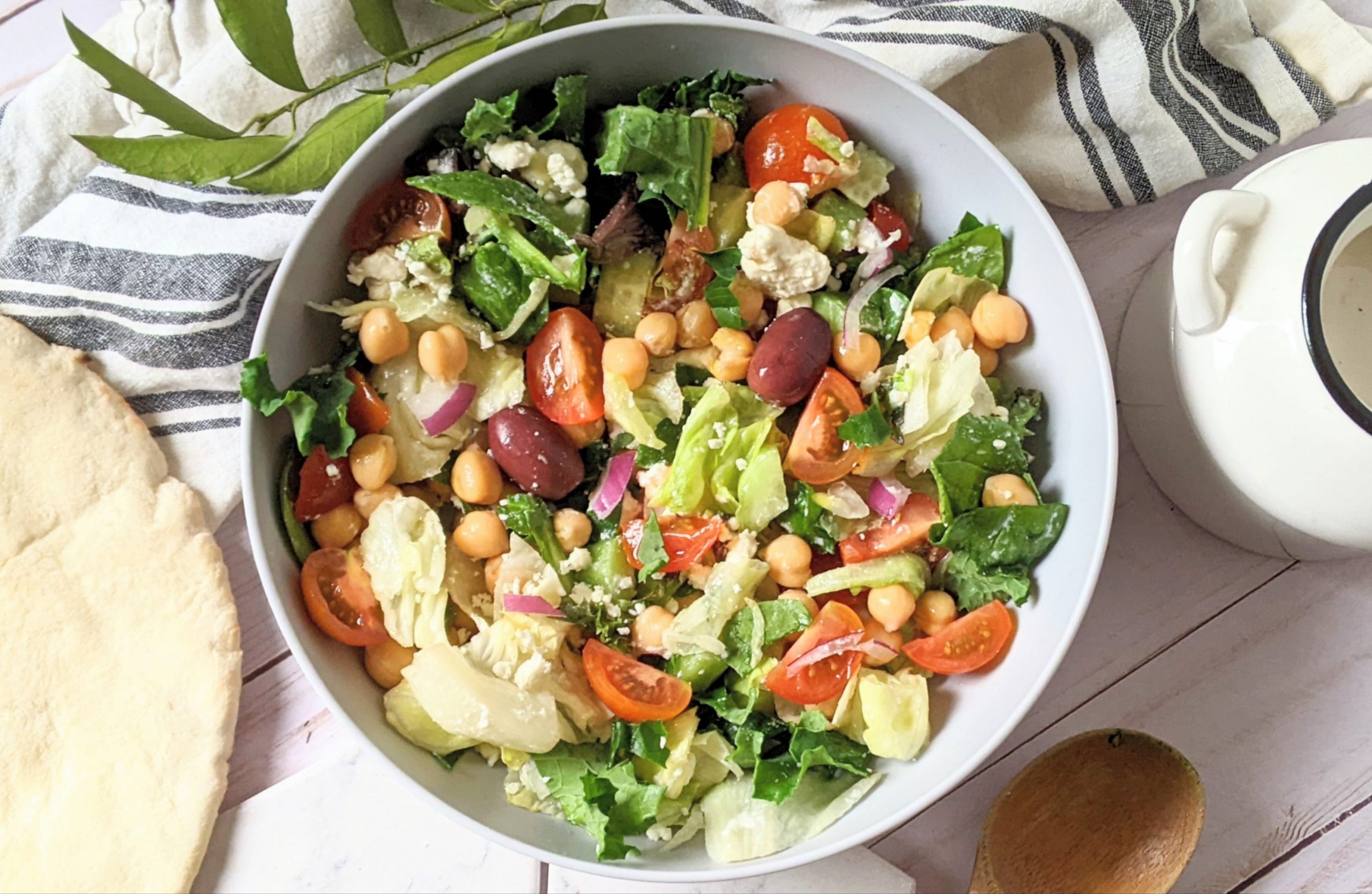 Here's a favorite big, bright salads to serve with pizza! I love this chopped chickpea Greek salad because it's loaded with all my favorite salad veggies in a simple homemade dressing. I started making all my own salad dressings a few years ago, and let me tell ya, what a difference it makes!
Here are a few other Greek Salads we love!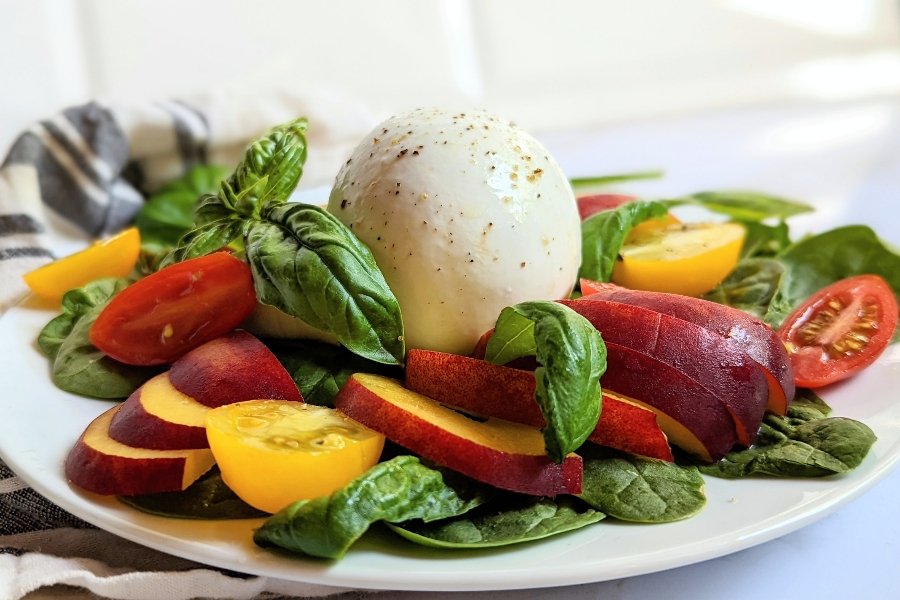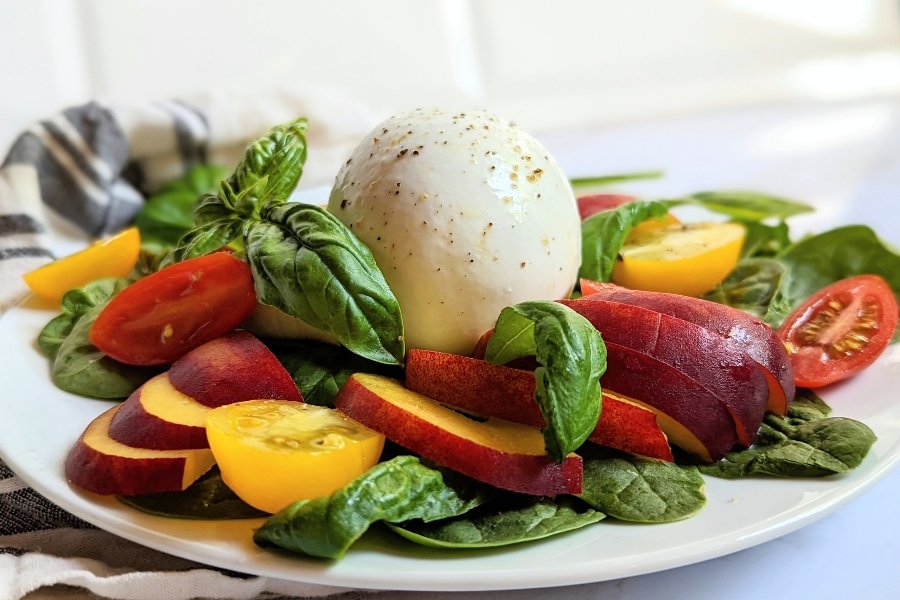 A little savory, a little sweet – and perfect for pizza! This peach and burrata salad is a fancy side salad that is great for guests.
Or enjoy burrata with a tomato & olive salad too!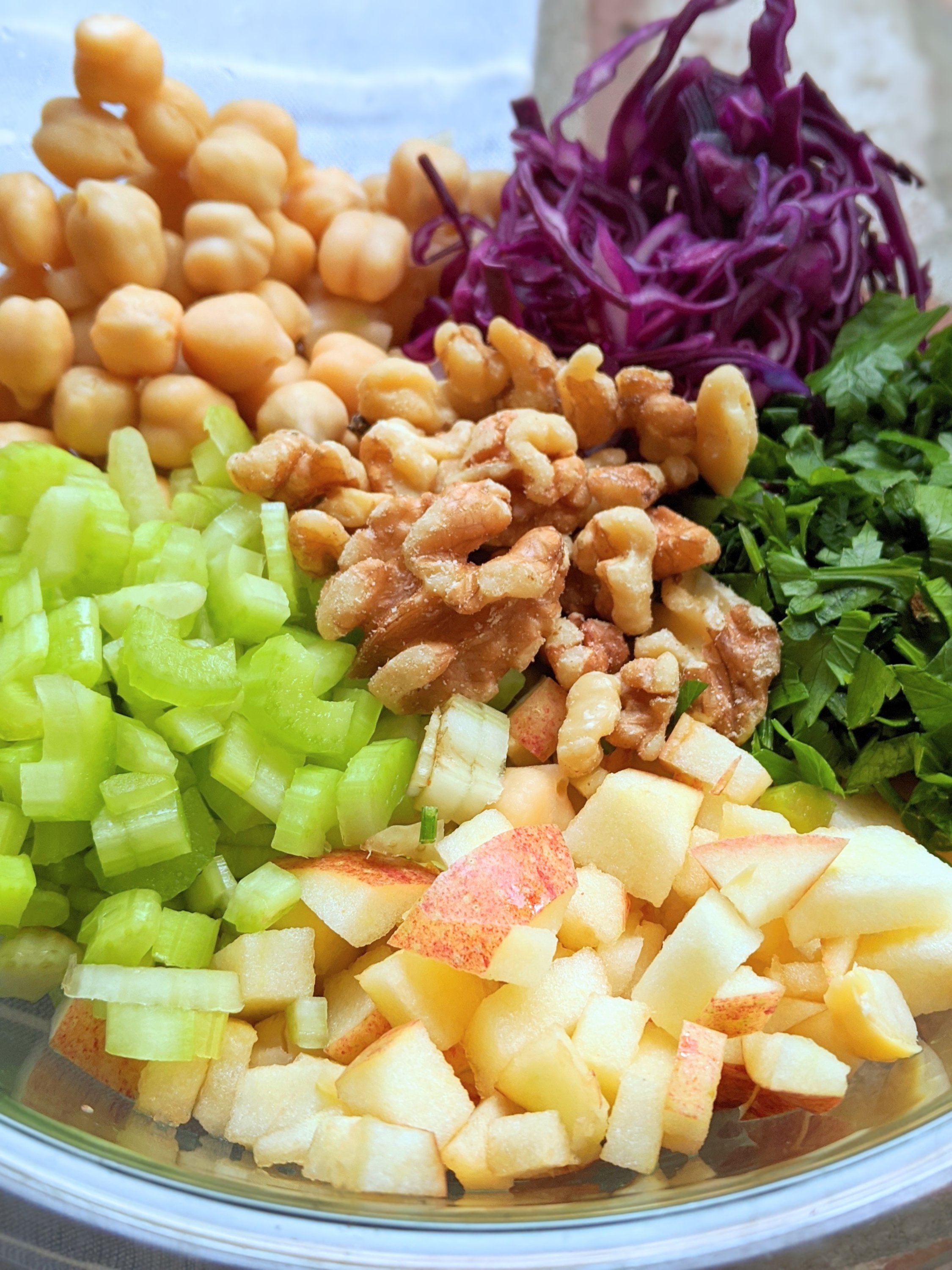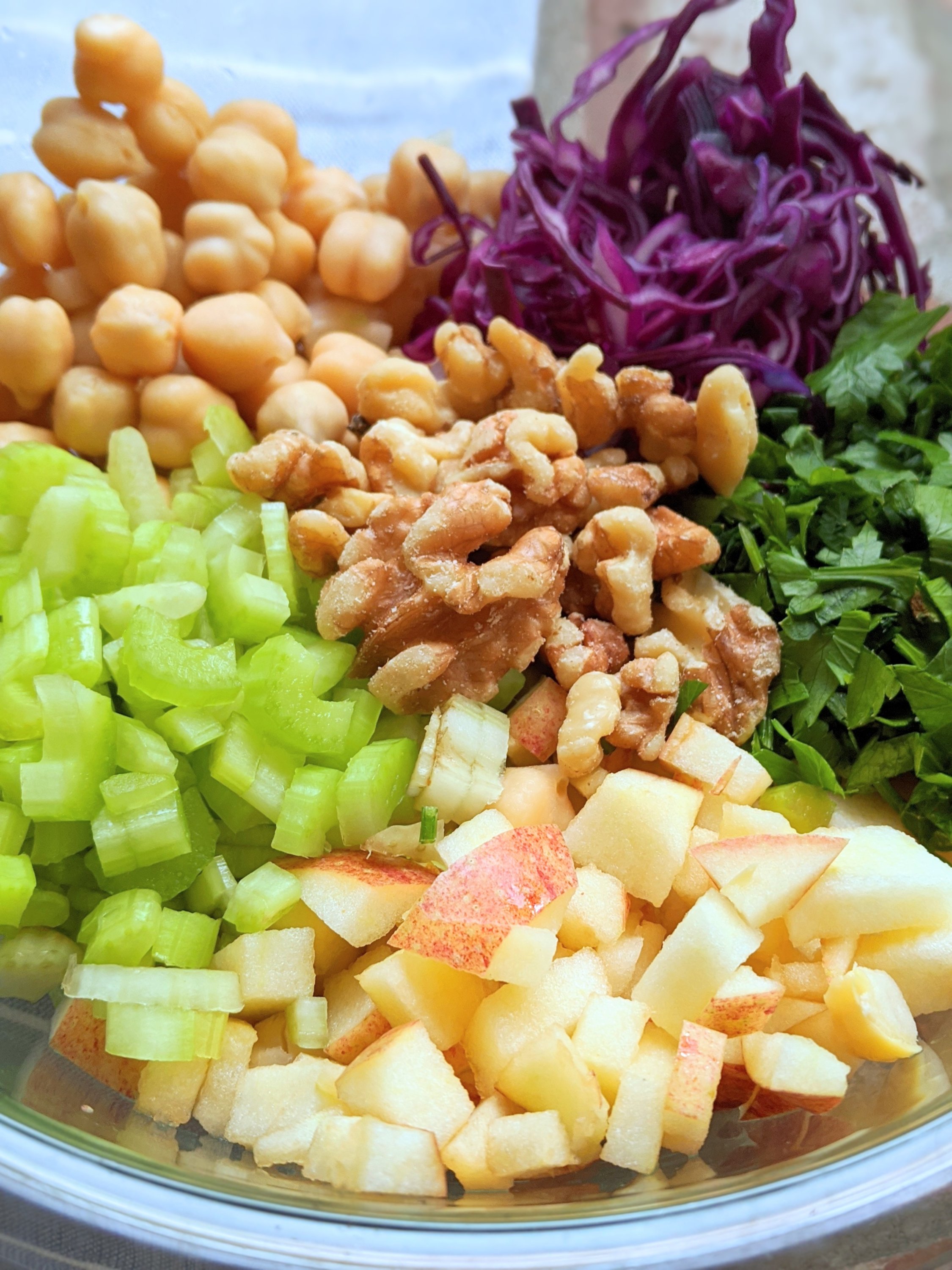 Another elegant salad to serve your guests for pizza night. This is a easy take on a Waldorf salad with apples and walnuts, in an easy 5-minute dressing.
Here are a few more salads with fruit that we love!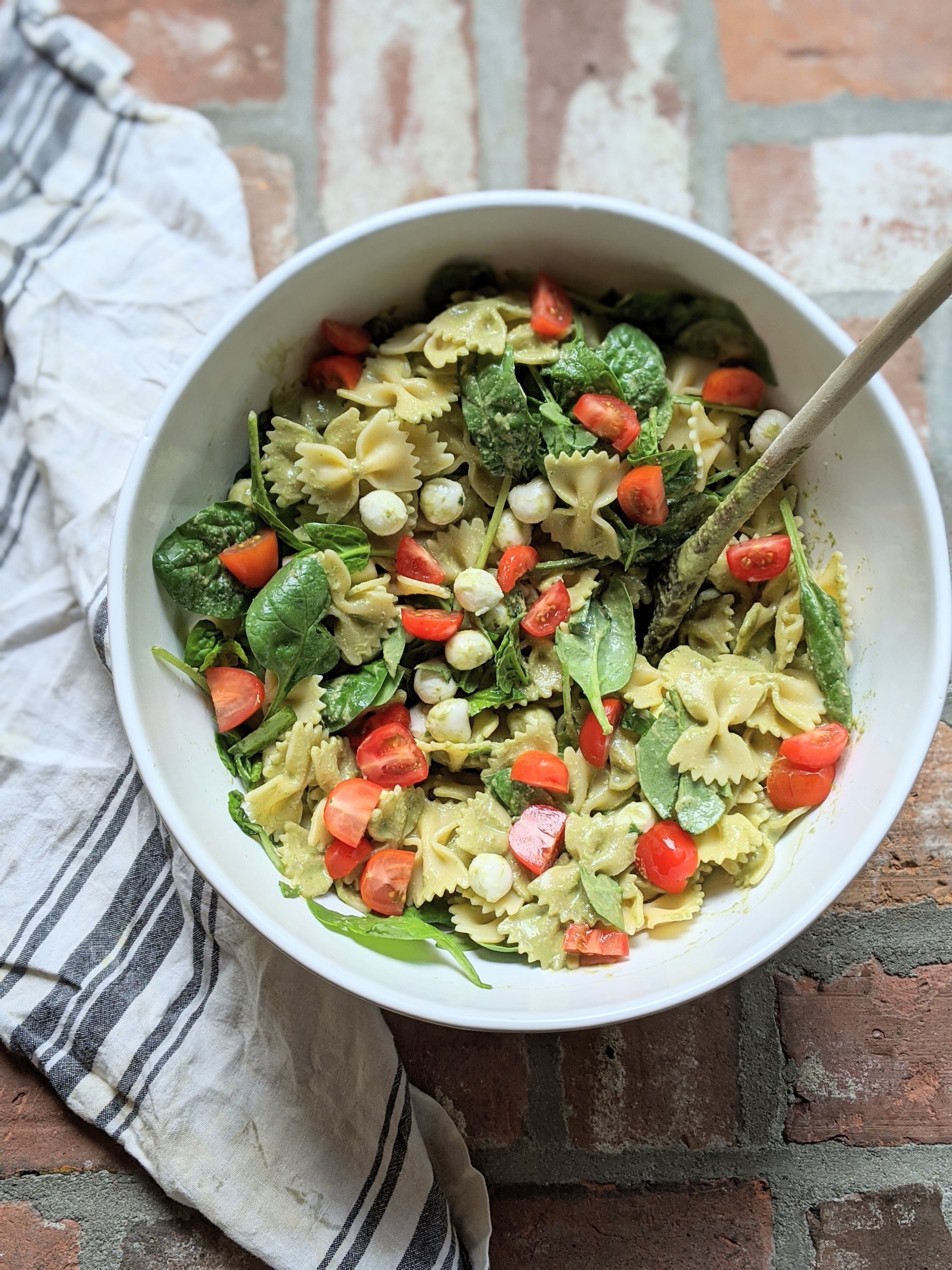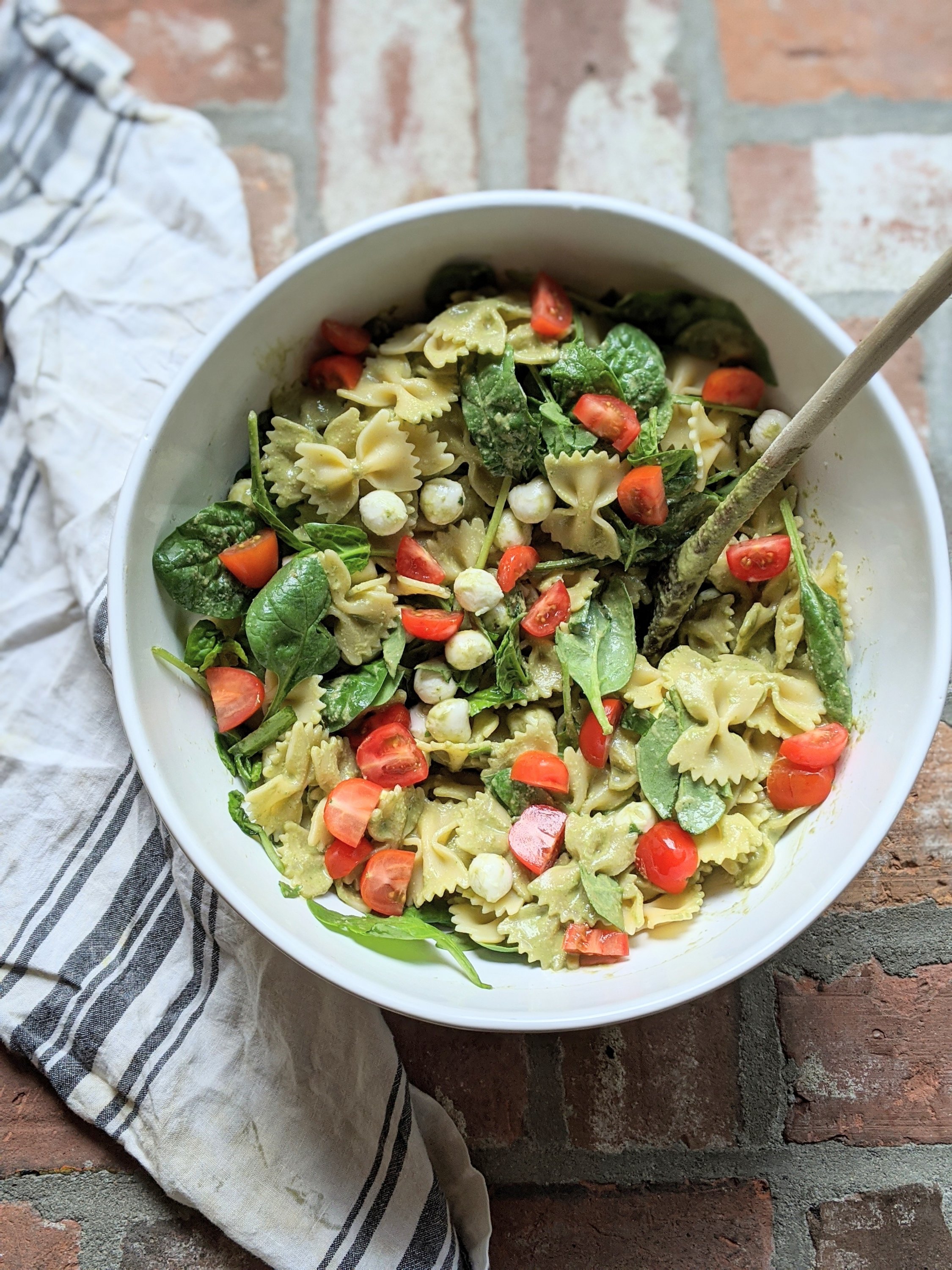 This easy no-cook side is perfect for pizza: it has cheese, herbs, and tomatoes! I added both fresh basil and also baby spinach leaves to make this dish extra vibrant. It's a delicious recipe, so perfect for summer, and a total crowd pleaser everyone will love.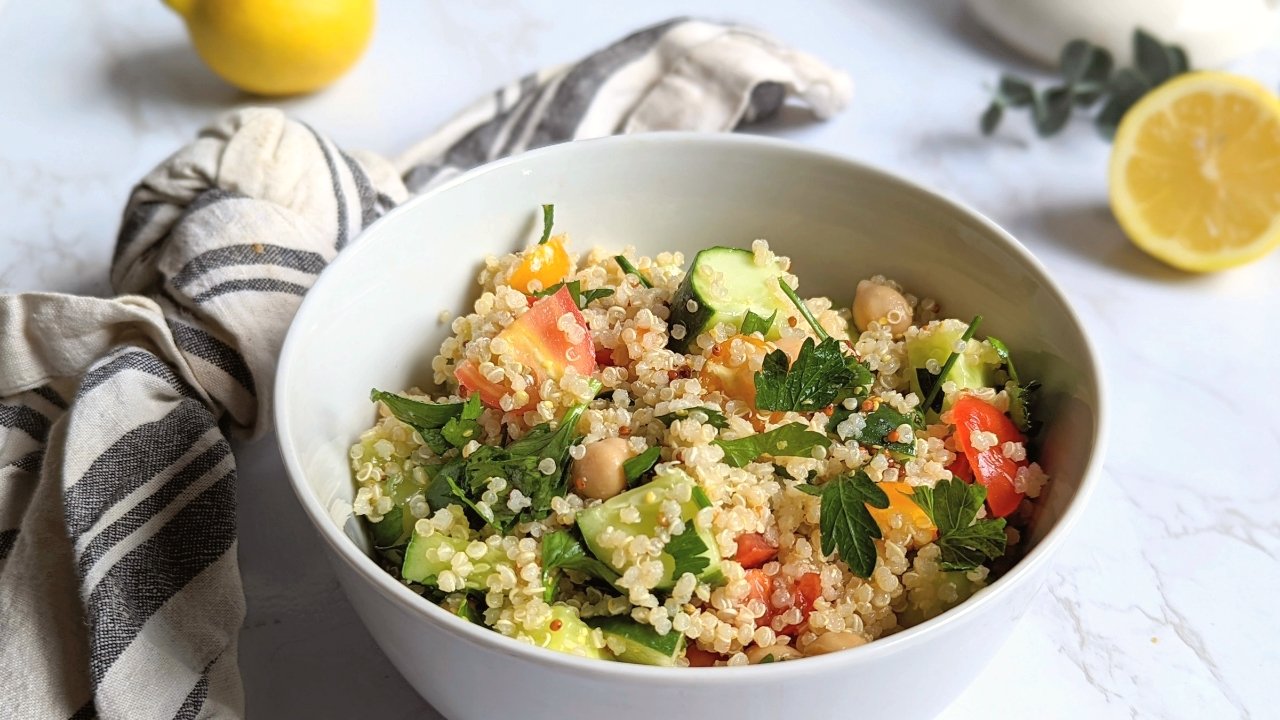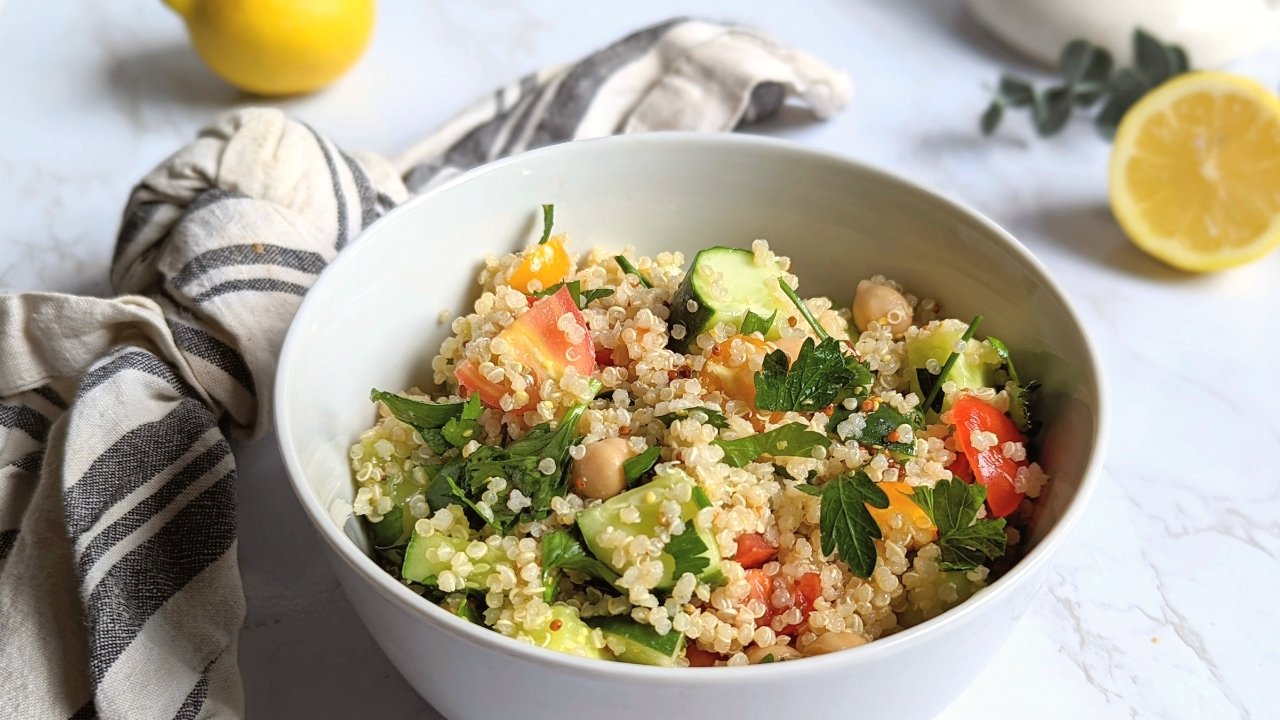 Summer is in full swing, and we are enjoying all the fresh garden produce we can! This bright and flavorful lemon quinoa salad is the perfect dish welcome in the summer months for a pizza night. Made with fresh tomatoes, cucumbers, and parsley, this good-for-you quinoa lemon salad is bursting with flavor.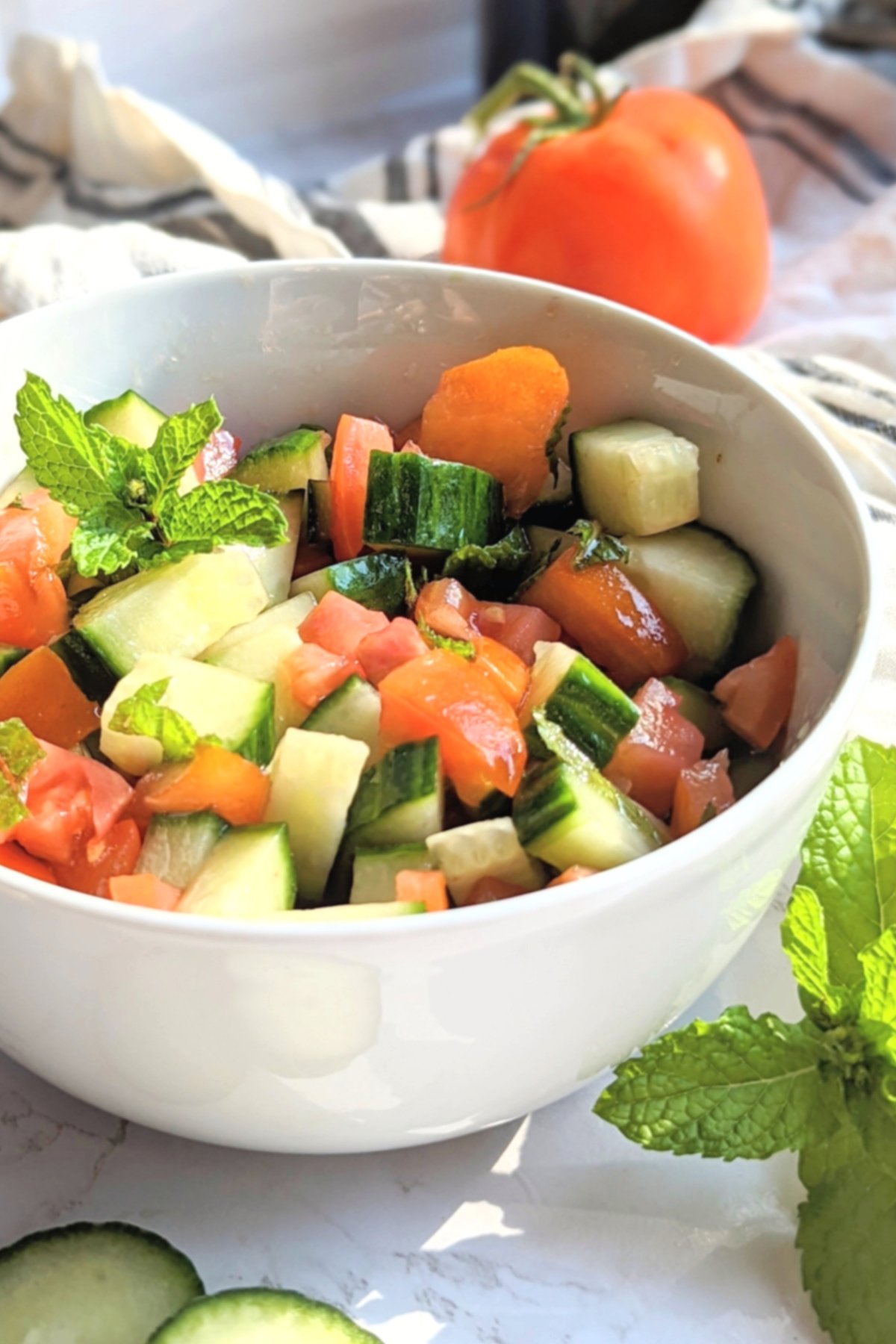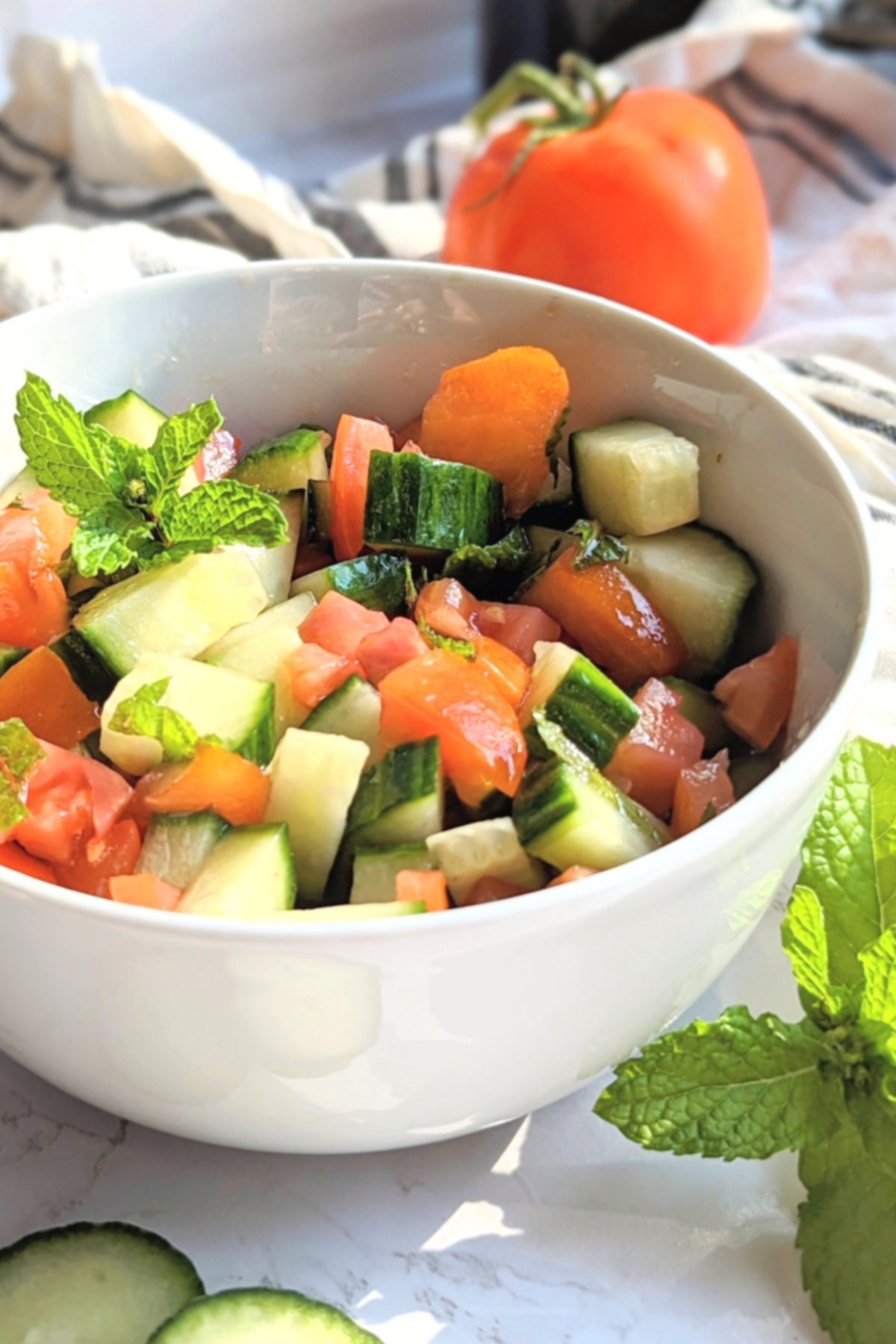 This simple salad features the best of summer: vine ripe tomatoes, fresh mint leaves, and crisp cucumbers. And the red wine vinaigrette is a super easy to toss together, and takes just 3 minutes to prep. Serve this as a starter, with dinner, or bring to a potluck or party for a refreshing twist.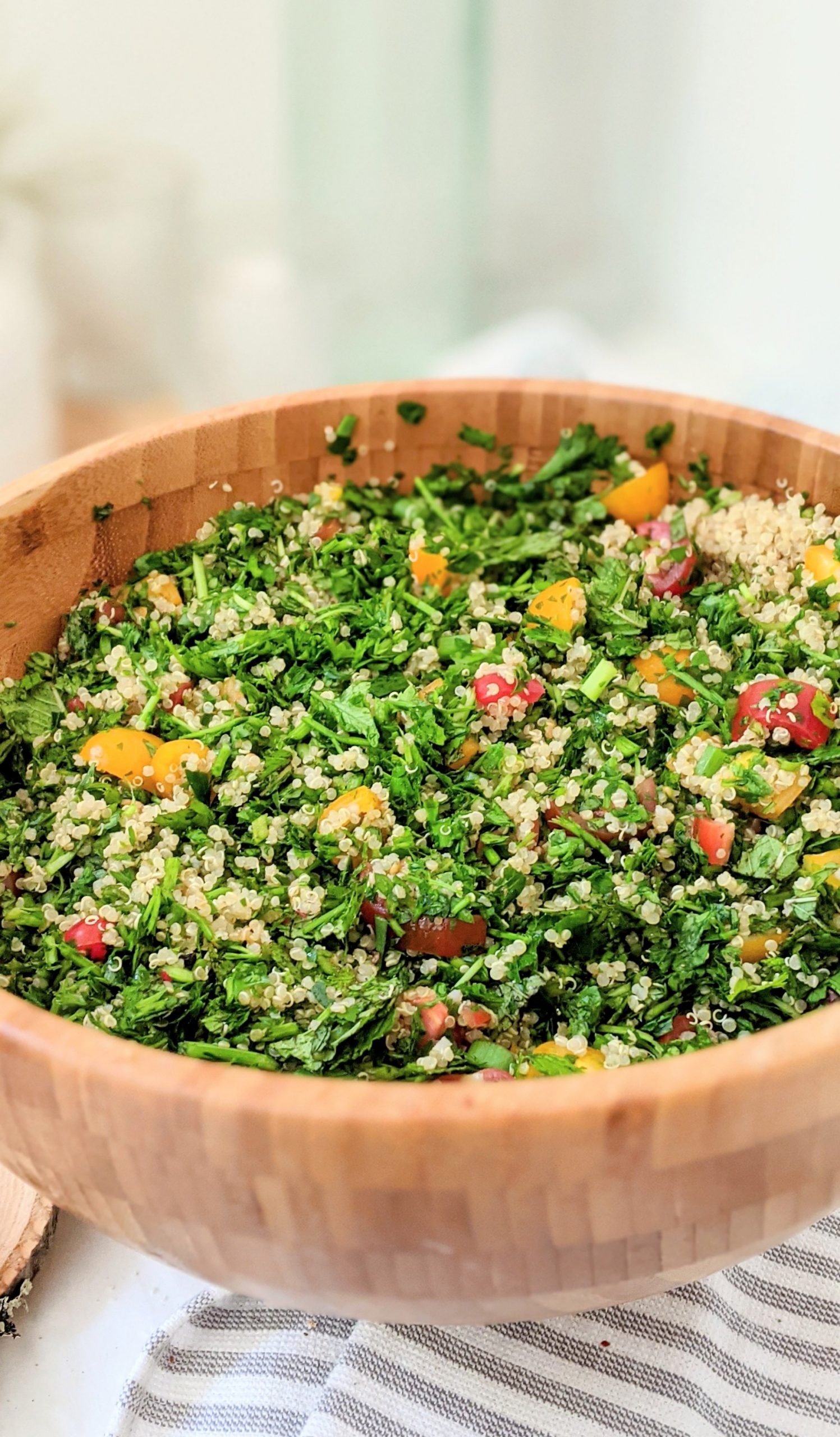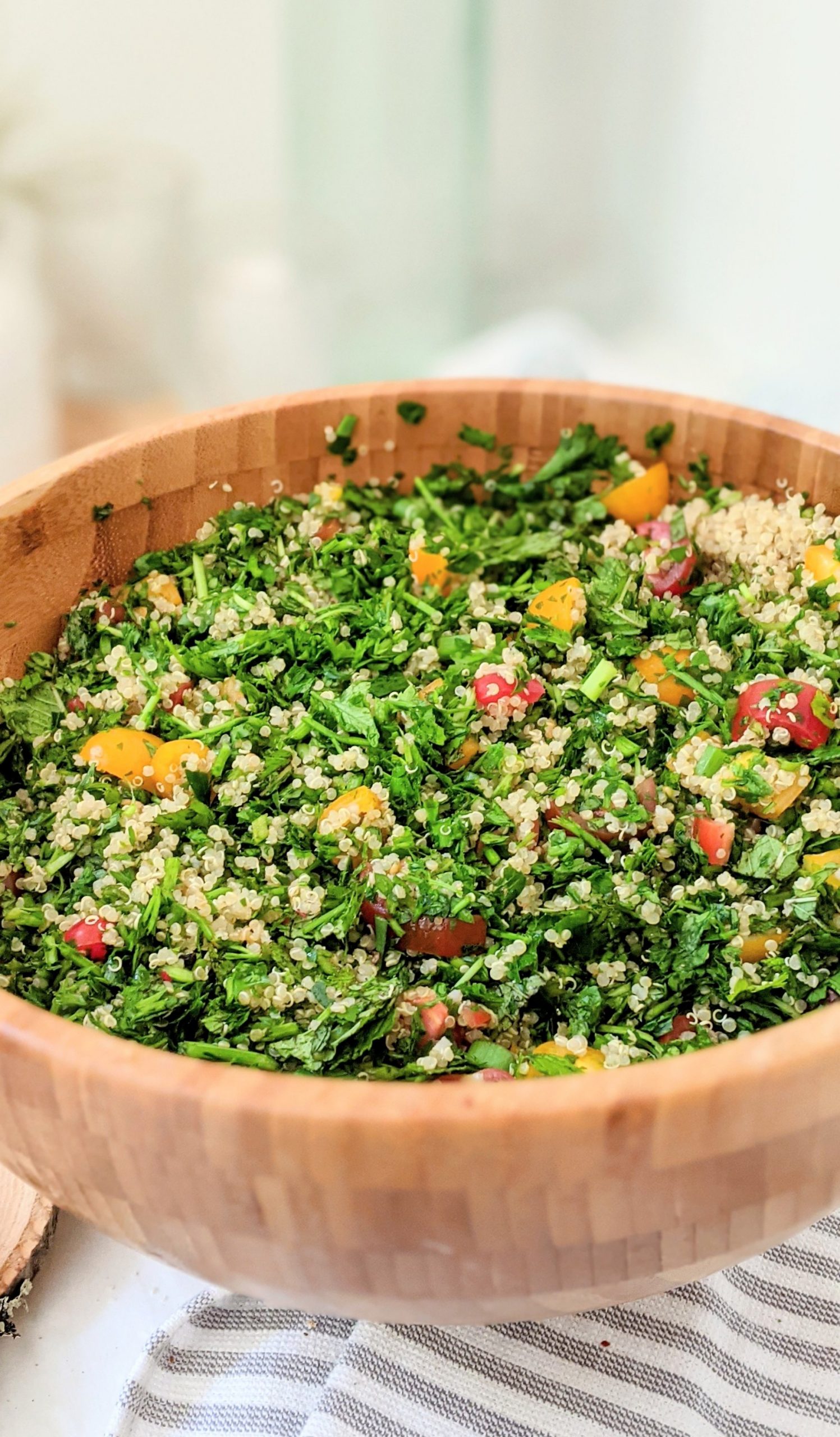 Tabouli is a traditional Lebanese salad, also spelled tabbouleh, tabbouli, taboule, and thaboule. It's traditionally made with bulgur wheat, however I wanted to make this version gluten free by using whtie quinoa instead.
These fabulous salads are always great choices with your pizza as well:
Pasta Side Dishes for Pizza
Pizza and Pasta, they go hand in hand! Here are a few favorite pasta dishes that go great with whatever kind of pizza you're serving!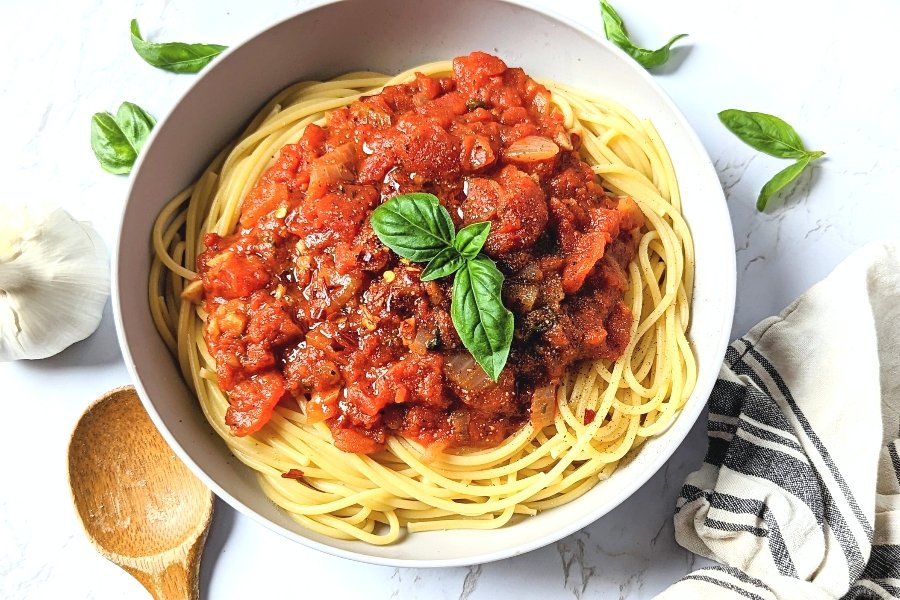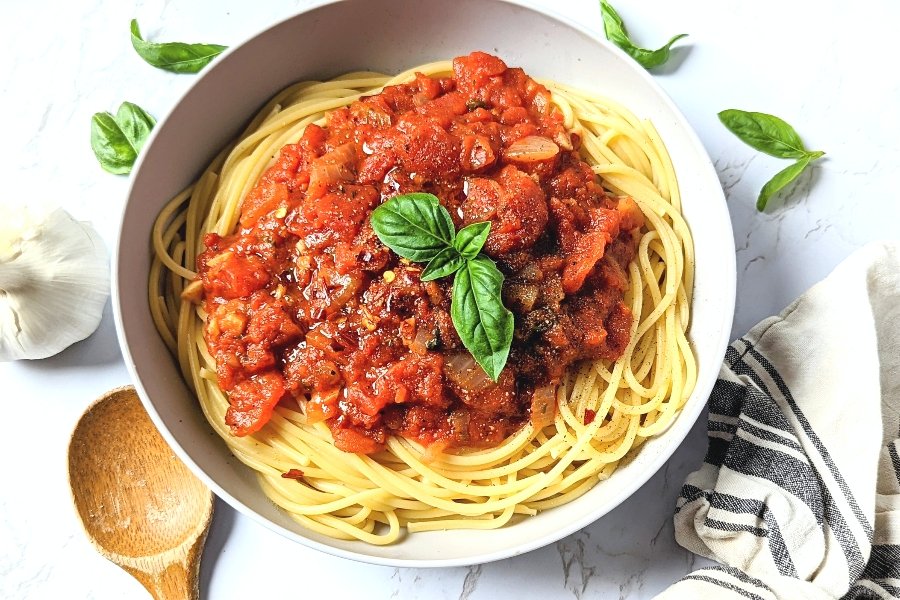 Put a little spice in your next pasta night, with this amazing (and simple) spaghetti arrabbiata pasta! Made with just a few simple ingredients this sauce is easy to make and brings a ton of flavor to the table. Although it doesn't have many ingredients, this sauce is absolutely bursting with flavor! Between the basil, garlic, and chili flakes, this sauce has it all.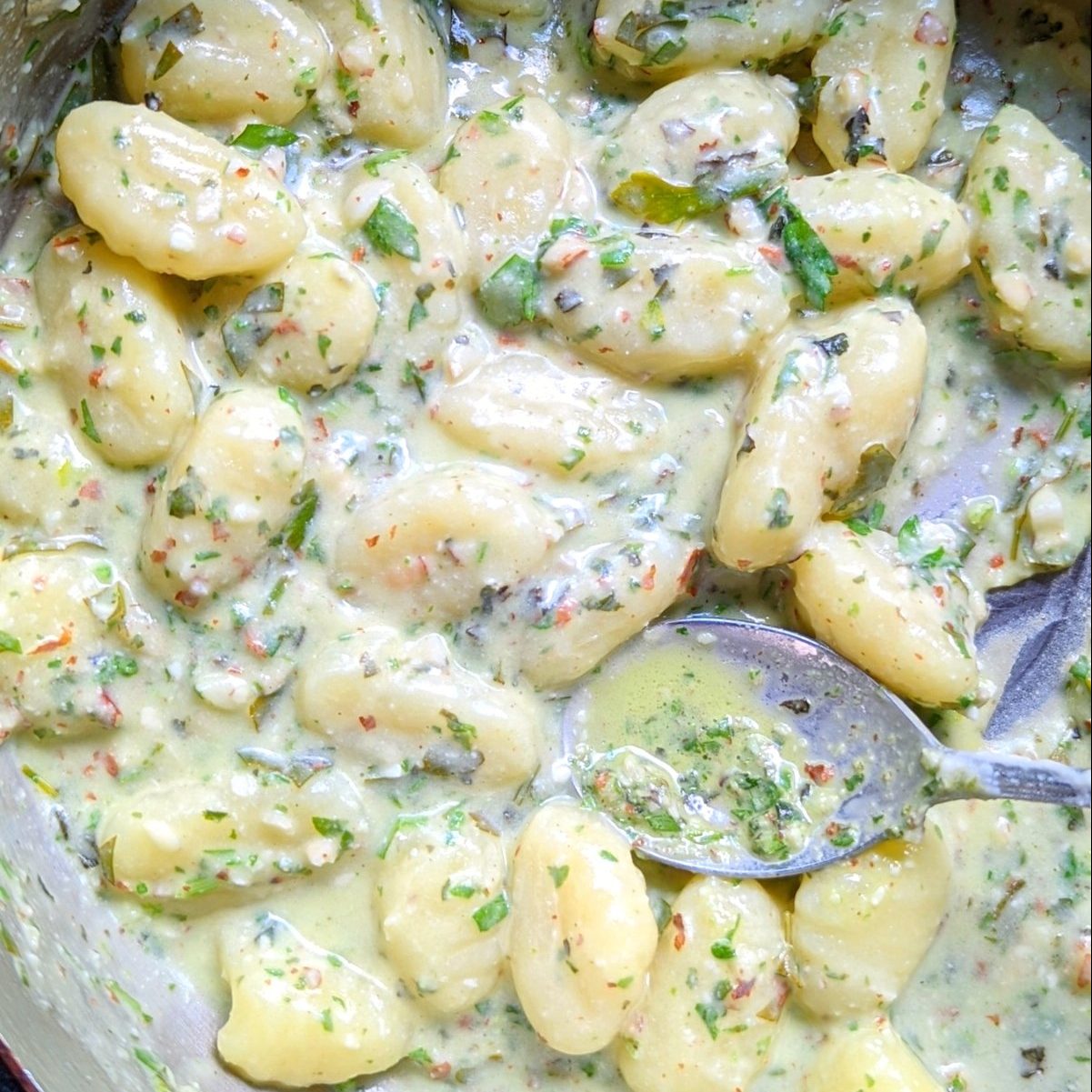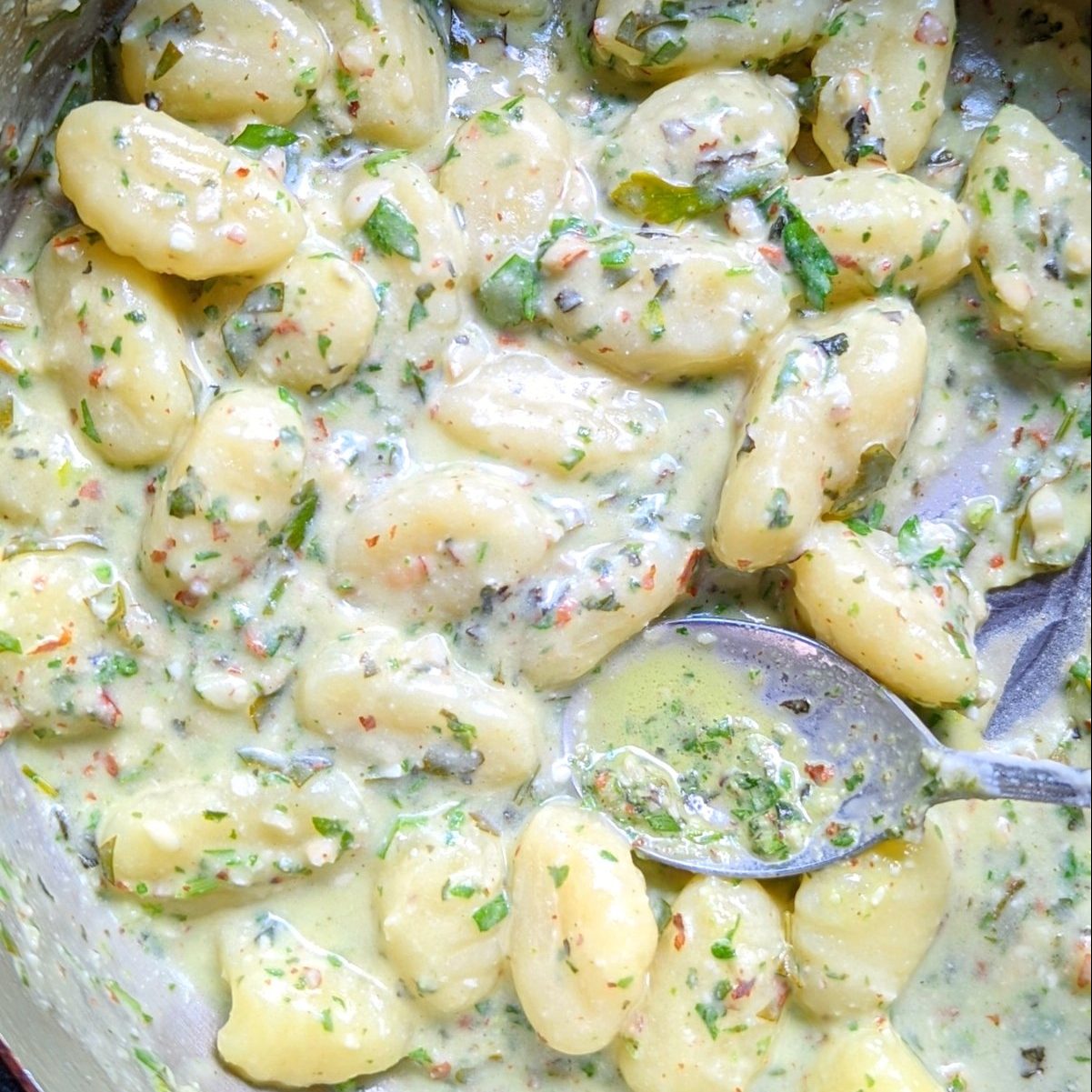 Here are a few other gnocchi recipes that would be amazing to serve with pizza!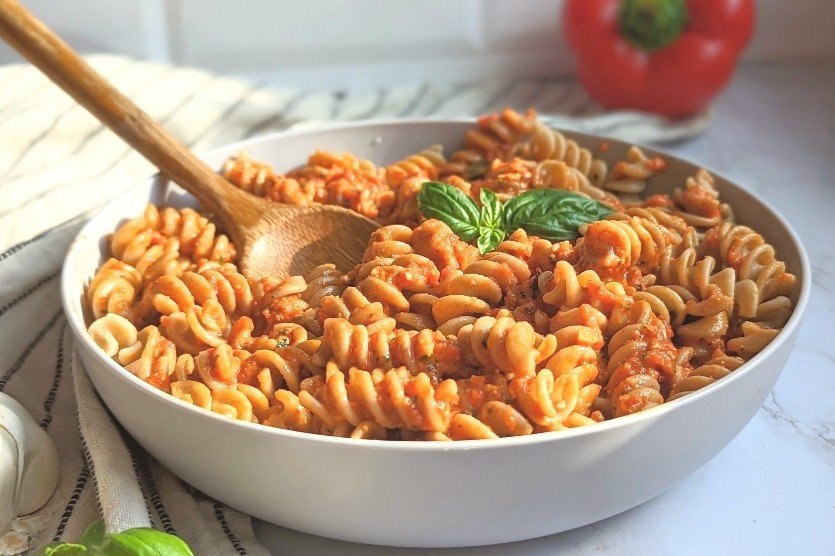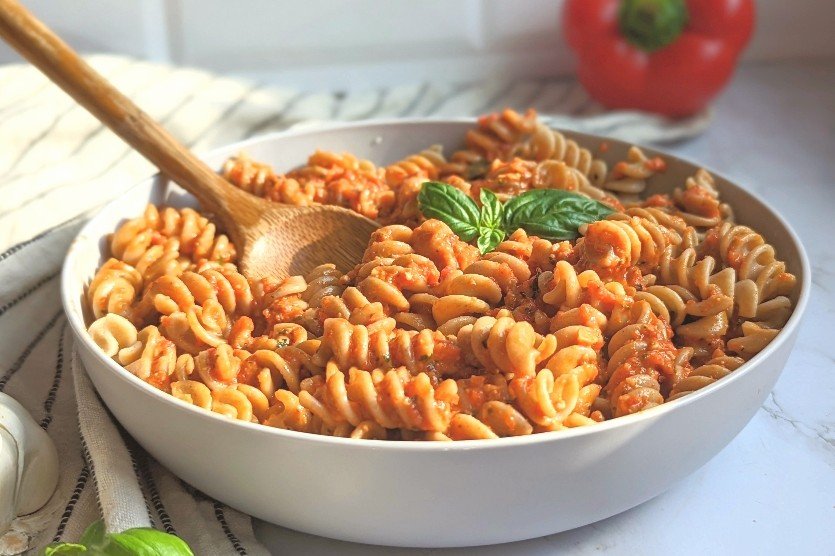 Red Pepper Pasta is a fun take on traditional noodles – this sauce is made without tomatoes, and uses roasted red peppers for a savory twist.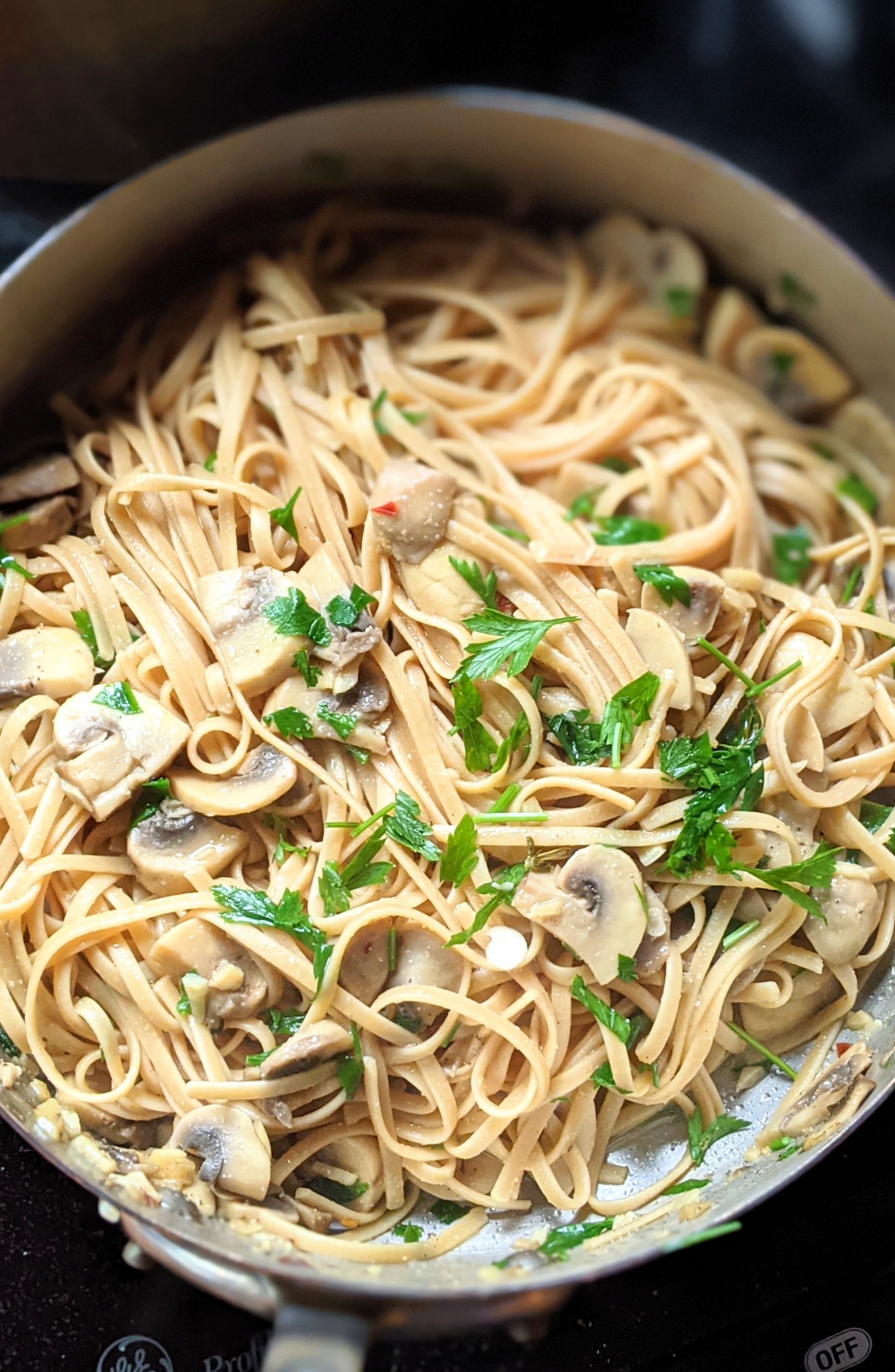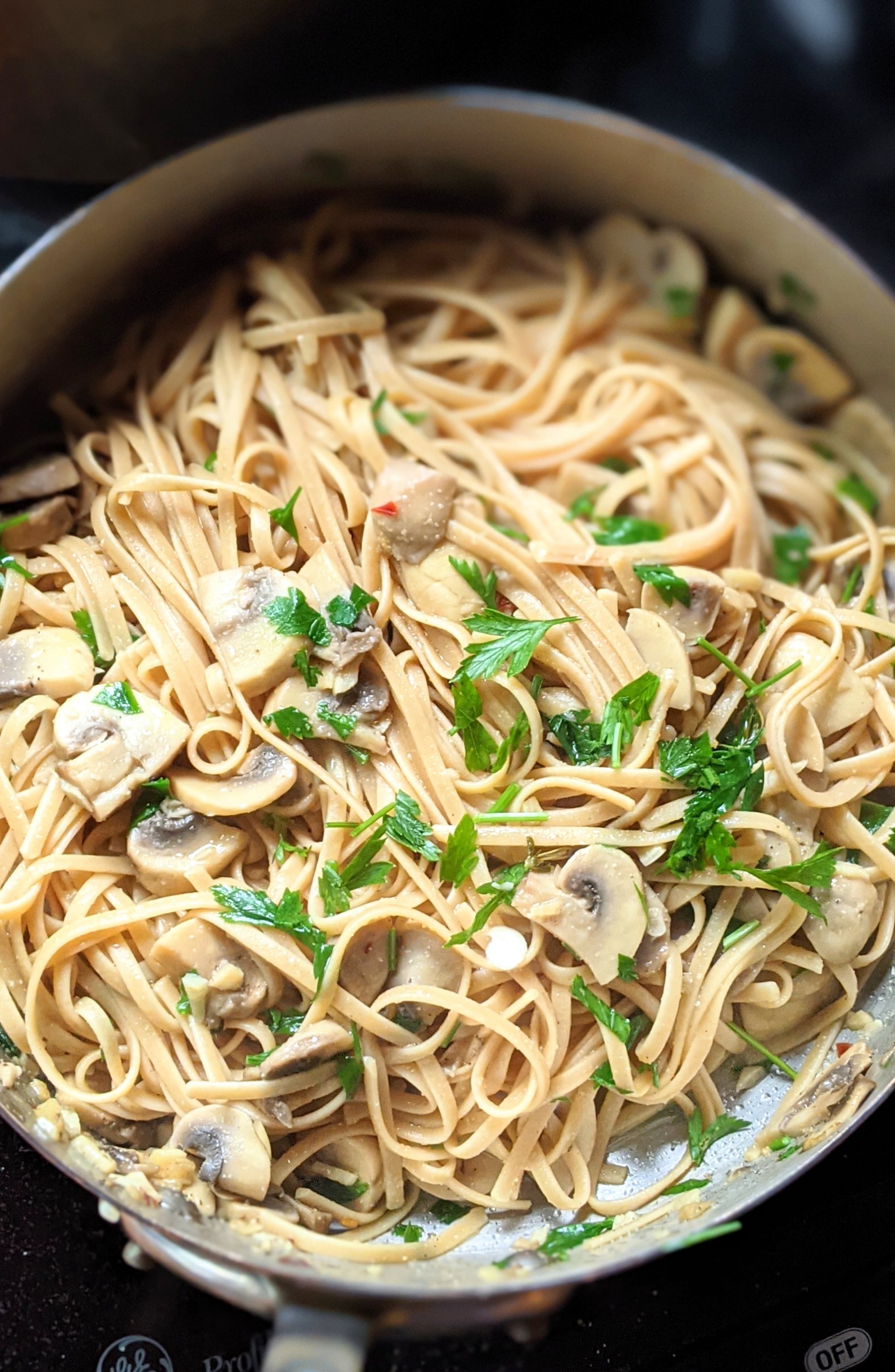 A lighter pasta to serve with your pizza – this pasta is made with garlic, white wine, and mushrooms for an upscale spaghetti.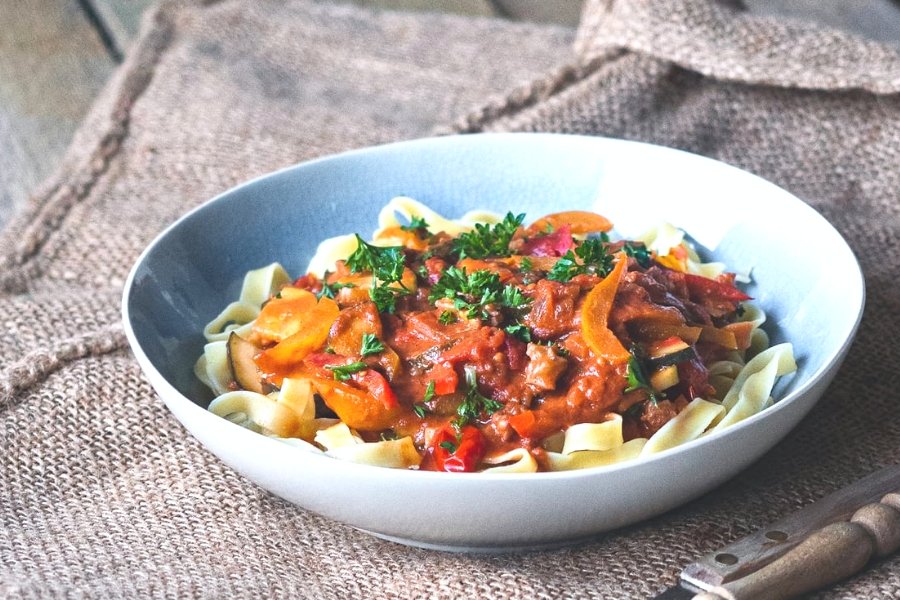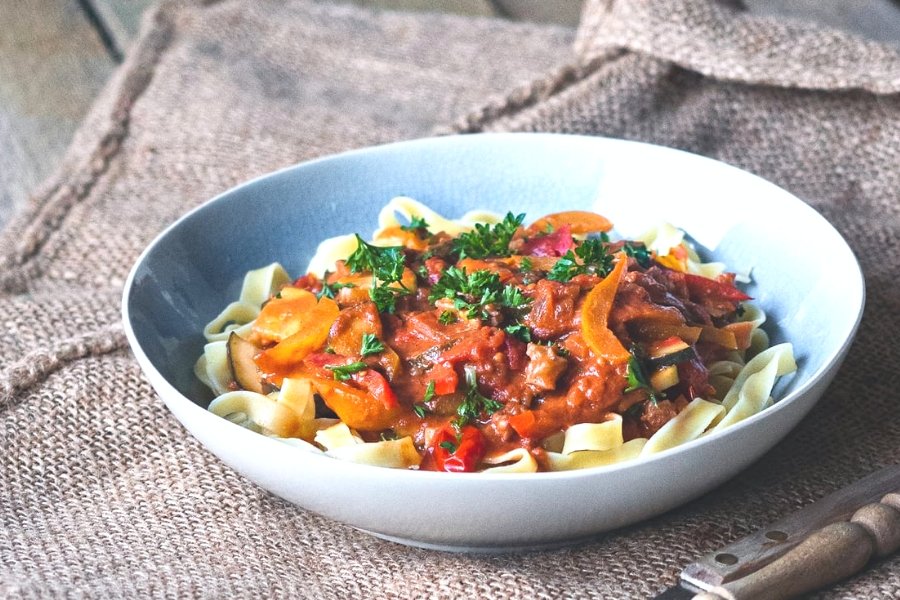 Pasta Ratatouille is a great side dish with bell peppers, egg plant, and tomatoes in a bright bold sauce. It would go great with a simple margherita pizza for a vegetarian side.
More Pasta Favorites to Enjoy with Pizza!
Dips and Sauces for Pizza
I love serving dipping sauces if I have extra crust that needs a little extra love! These sauces are great for dipping or drizzling on your pizza for an extra kick.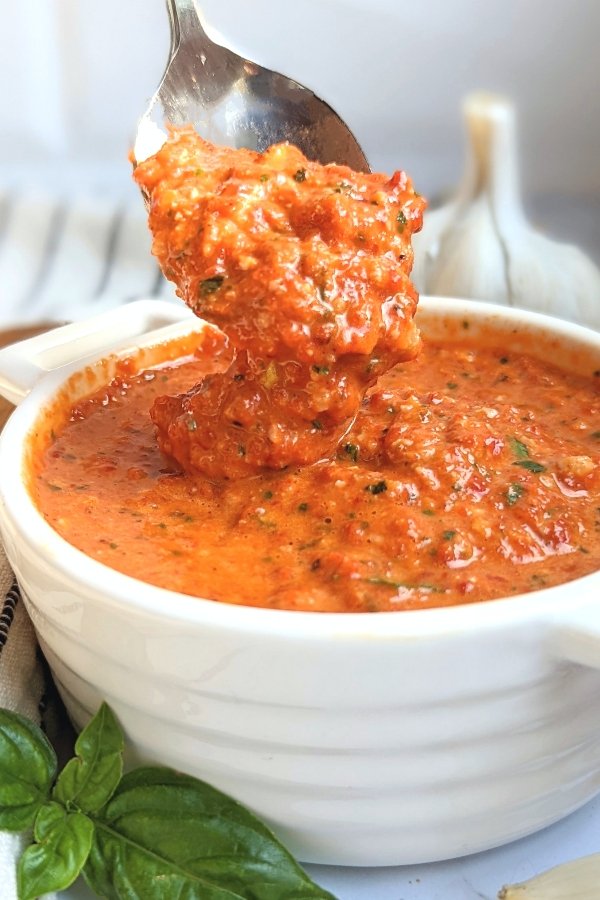 Romesco dip is made with roasted red peppers, basil, herbs, and nuts! It's a great dip for pizza crusts, or just a fantastic condiment to pile on your pie.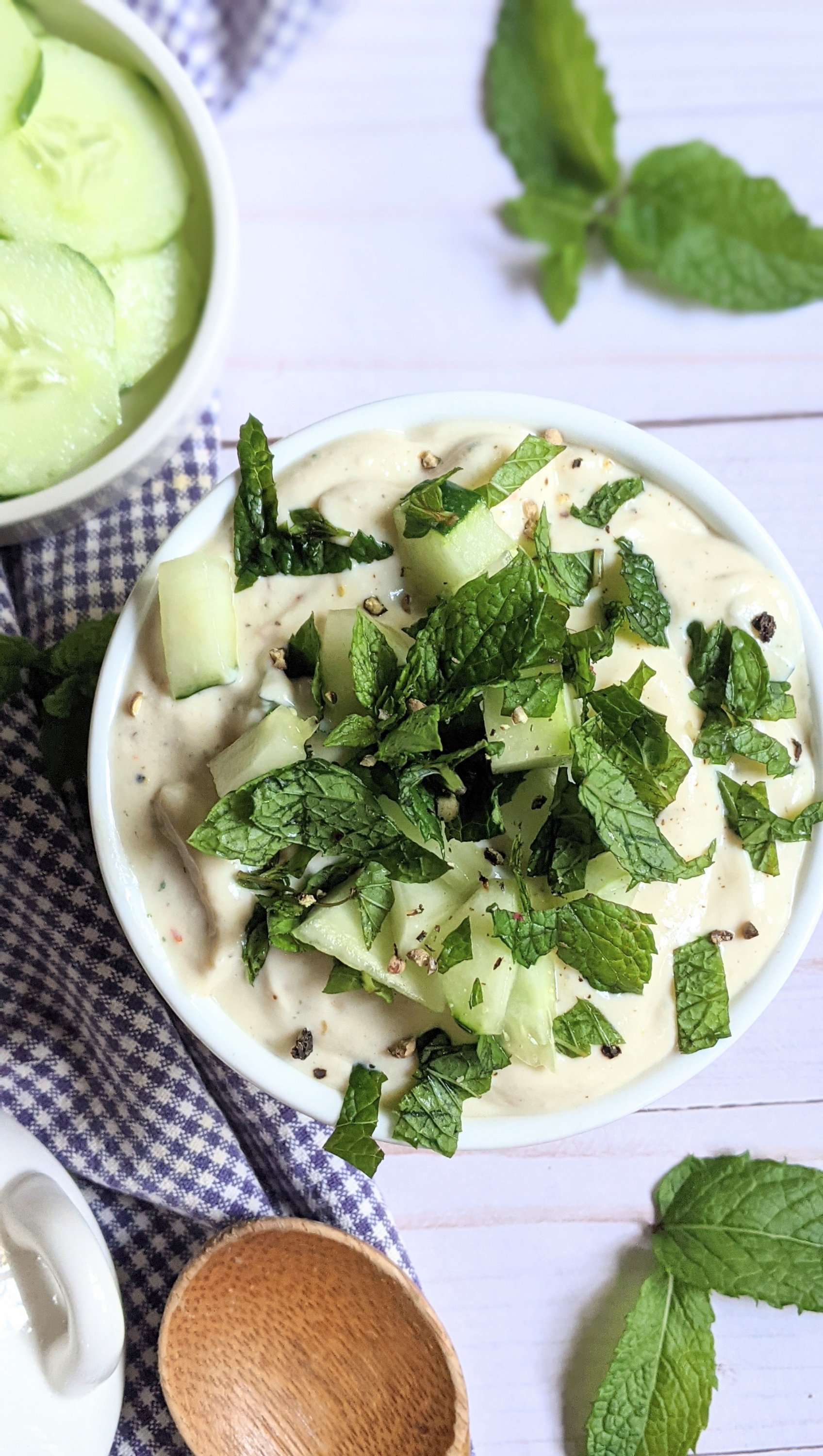 This cool and refreshing yogurt tzatziki dip is a great recipe to make instead of garlic dip. It's creamy, high in protein, and a healthier version of the mayo garlic that comes with the pizza.
If you're looking for more creamy dipping sauce recipes, check these out: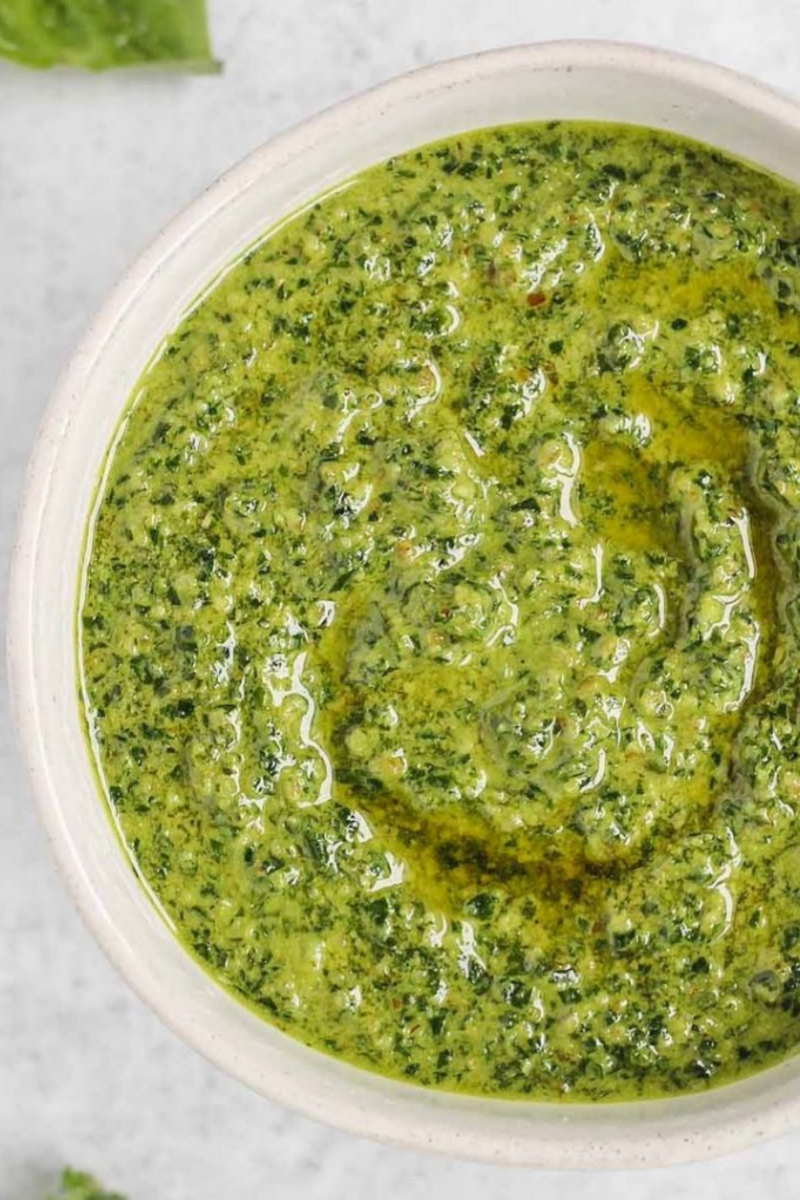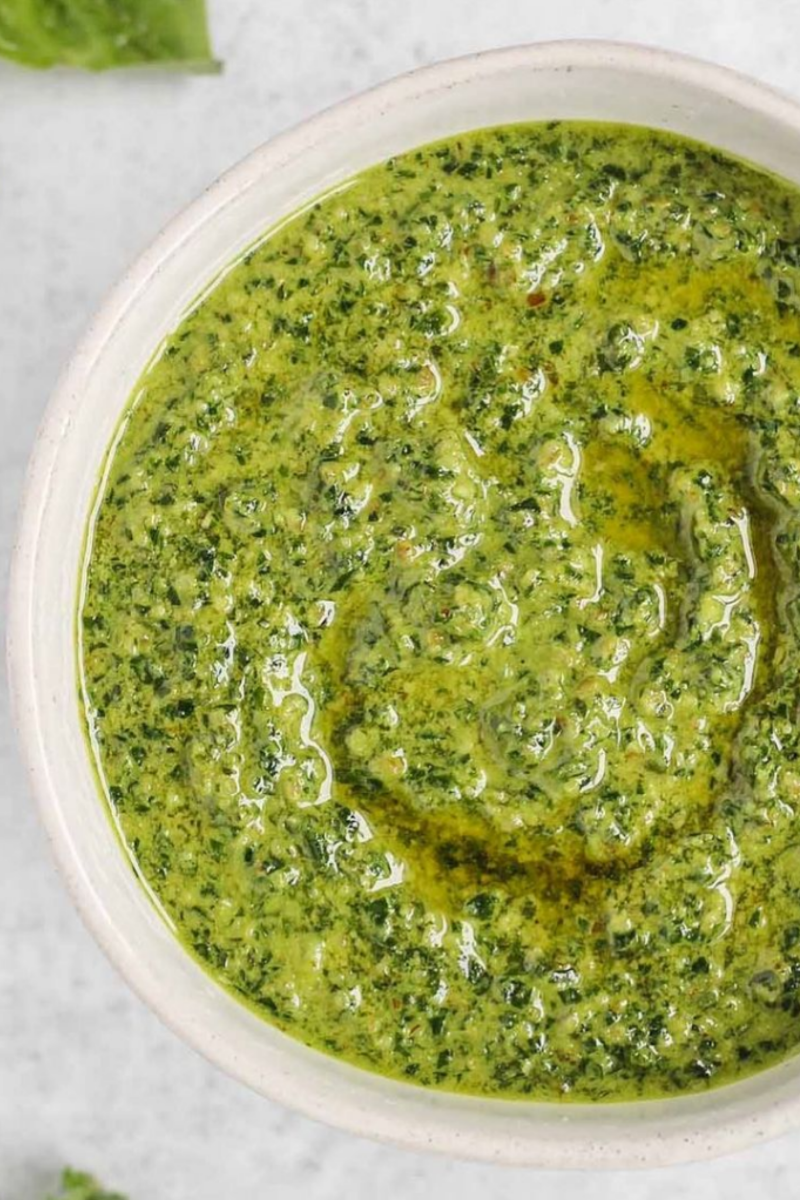 This pesto is SO good drizzled on garlic bread or pizza slices. I love making a batch to serve for pizza night – it goes great with just about anything you serve.
Here are a few other pesto recipes you may also like!
Desserts for Pizza
Why is it that even after a totally decadent pizza dinner, I still find room for dessert? These favorites are great options for satisfying your sweet tooth after a meal.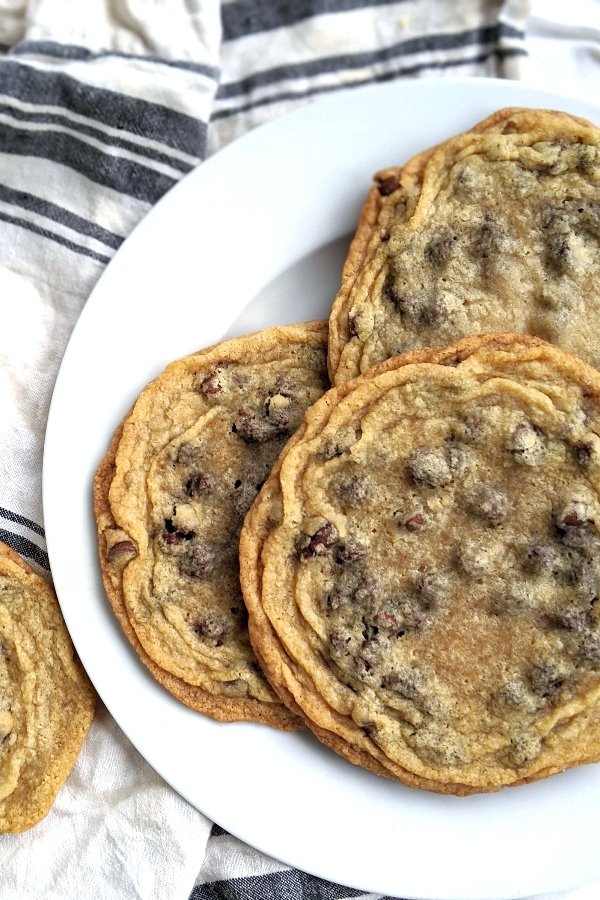 Our hands-down favorite dessert, which are so simple to make! These cookies are perfect to break out for company or guests. People go wild over these, just wait and see!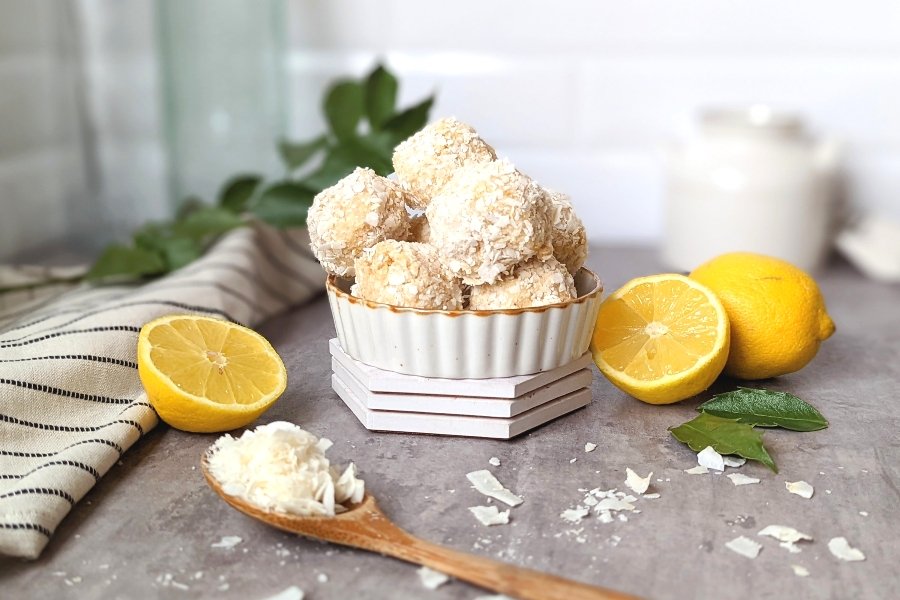 I love a good no-bake dessert, and these little coconut bites are the perfect after meal snack. They're light and creamy, and super satisfying!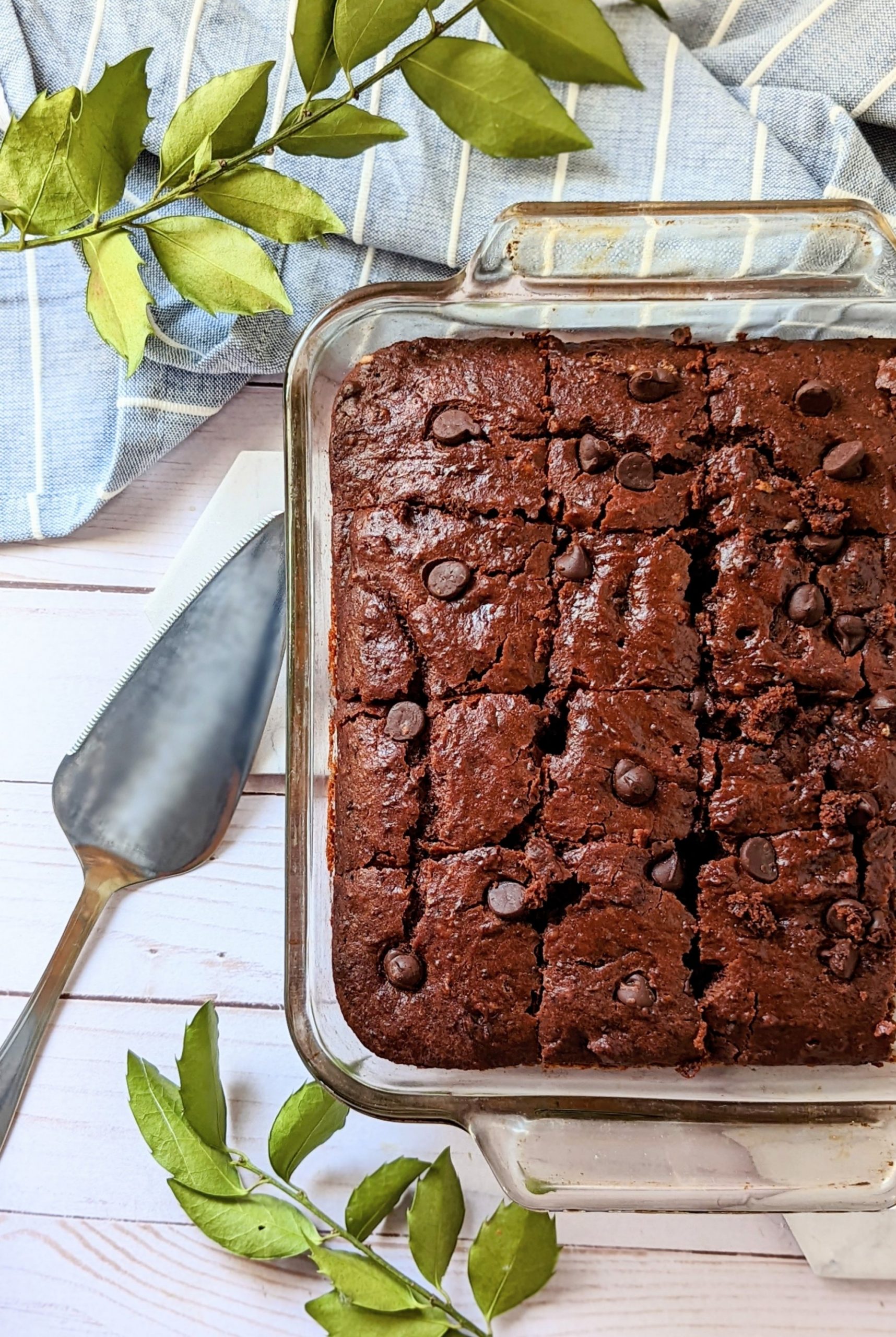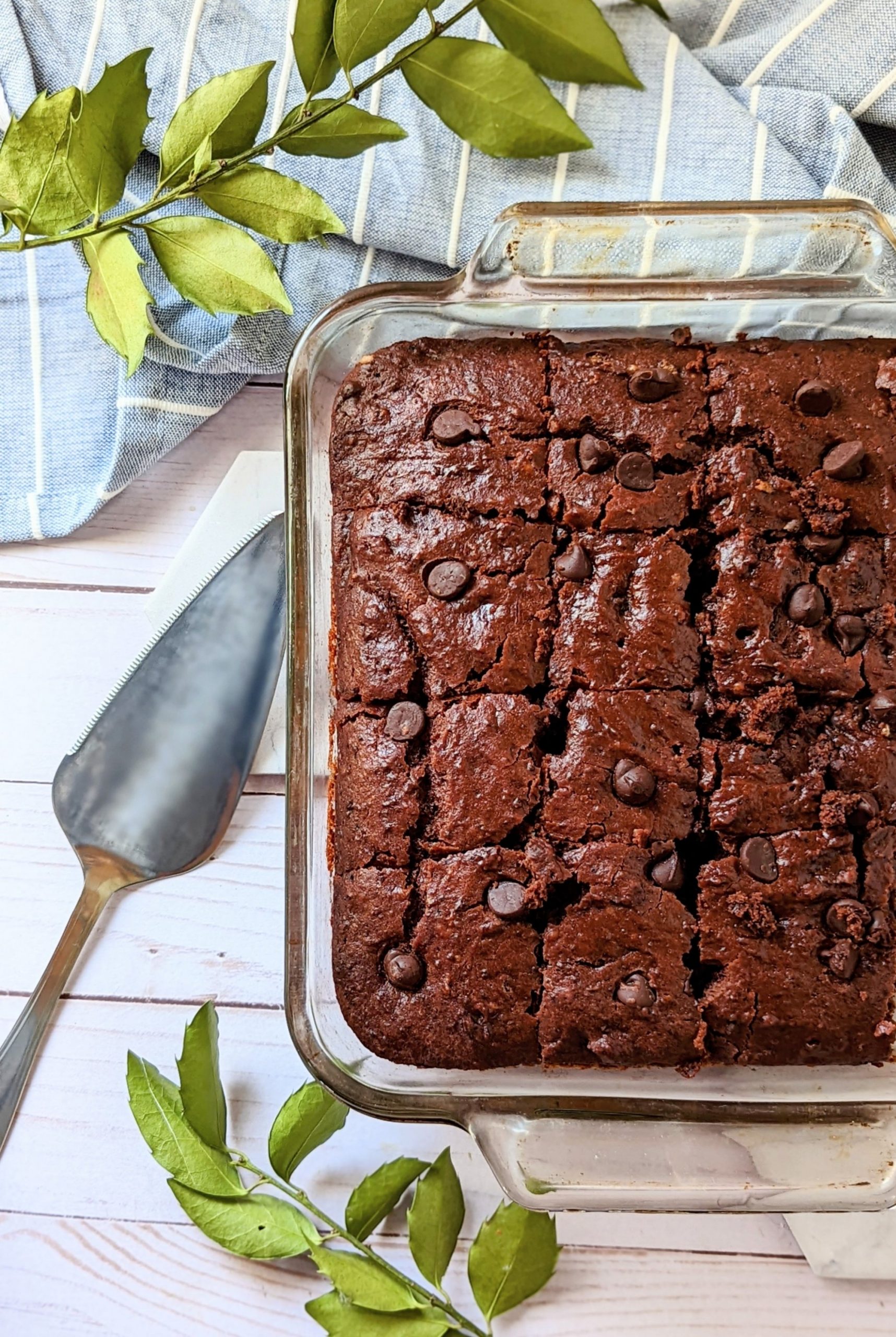 This sinfully delicious olive oil chocolate cake is such a fantastic dessert. Another crowd-pleaser recipe your pizza party guests are sure to love!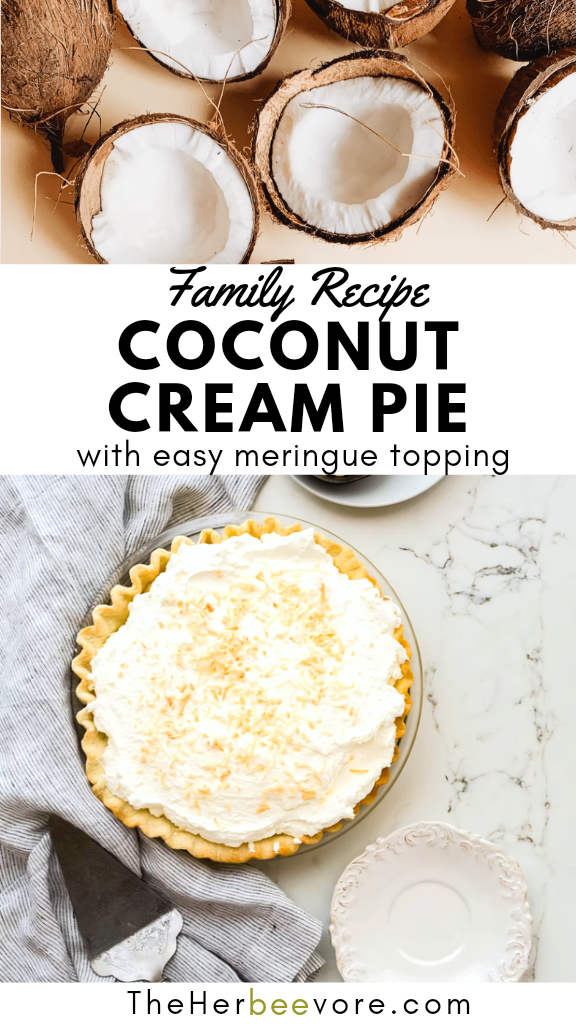 This is my Aunt Ruth's recipe for Coconut Cream Pie, and let me tell you, it is the BEST. It's a light and airy dessert that takes amazing after a pizza dinner.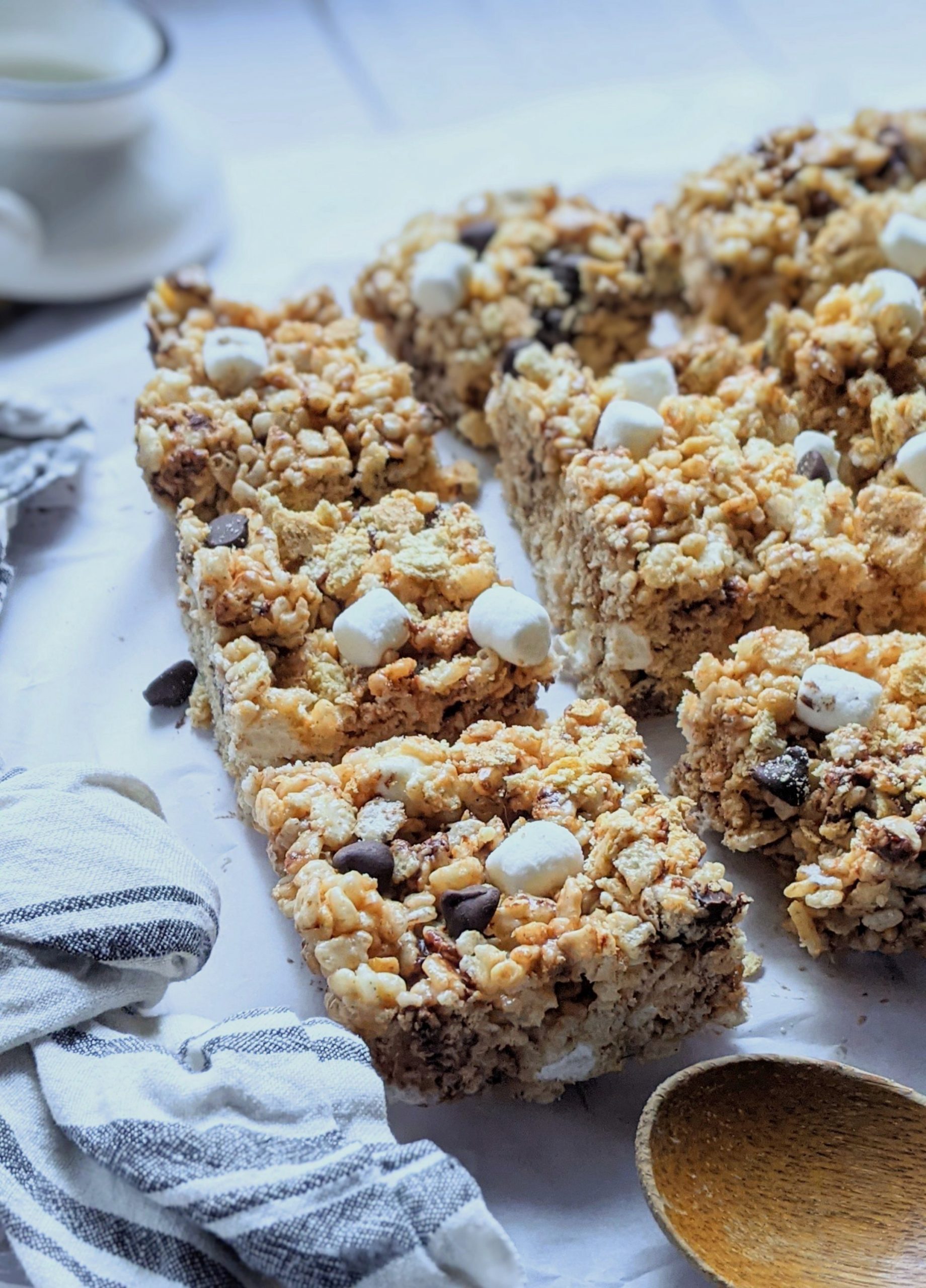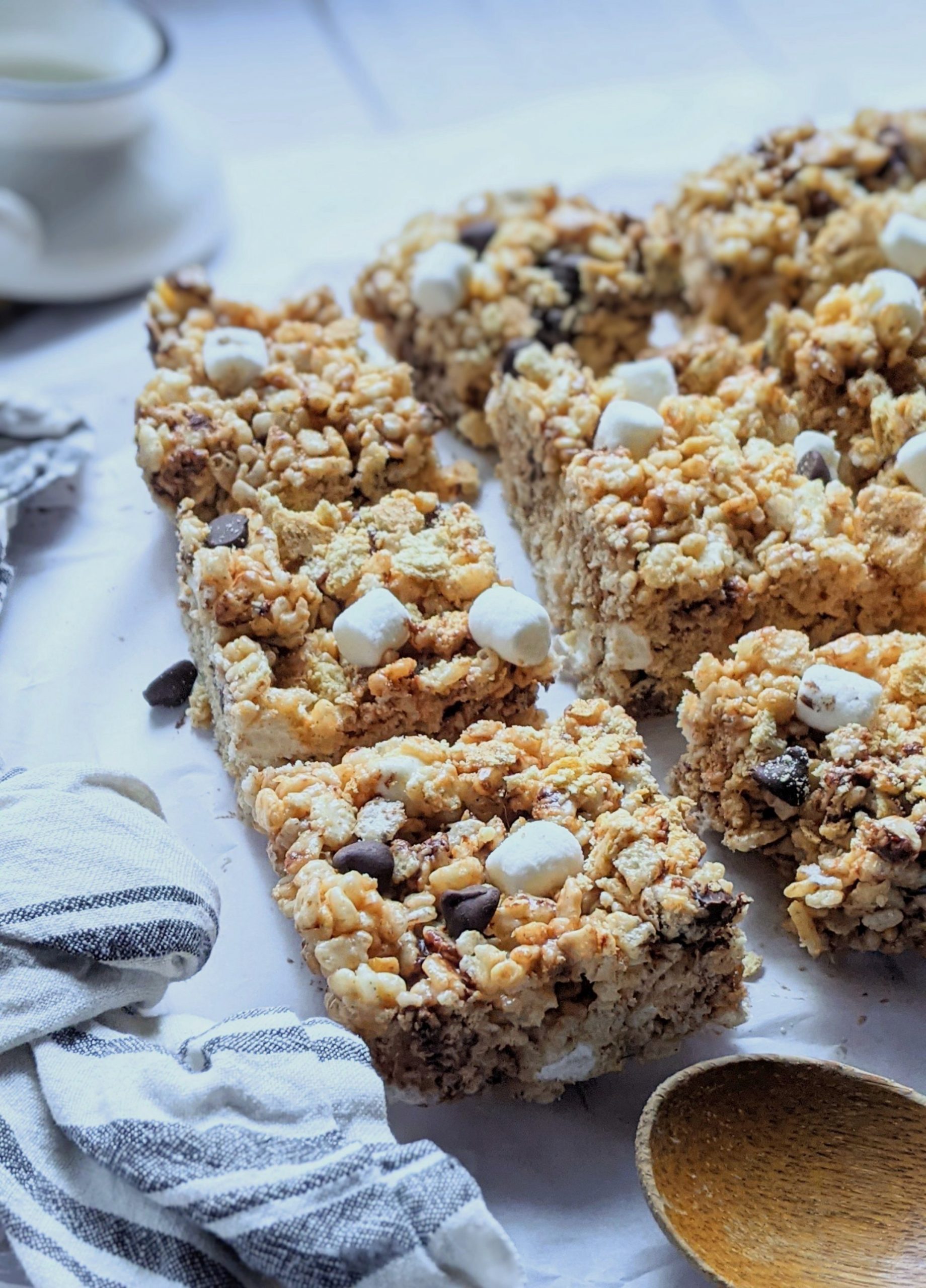 These s'mores rice Krispy treats are made with crushed graham crackers, chocolate chips, and extra marshmallows for a fantastic treat! These are great for summer time parties, and kids and adults alike will love them.
More Dessert Pizza Recipes You'll Love!