These recipes to use up eggs are delicious and healthy ways to turn eggs into a full meal anytime of day: breakfast, lunch, dinner, or dessert!  These 30 recipes are fantastic ways to use eggs before they go bad, so you can enjoy some great food without the waste.
I always get a few dozen eggs when we get a grocery order… they are inexpensive, affordable, last a relatively long time (well, longer than produce!), and is a high protein vegetarian option that's great any time of day.  The only problem is that sometime the expiration date comes a little quicker than I'd like… so I try to get creative with ways to use up eggs!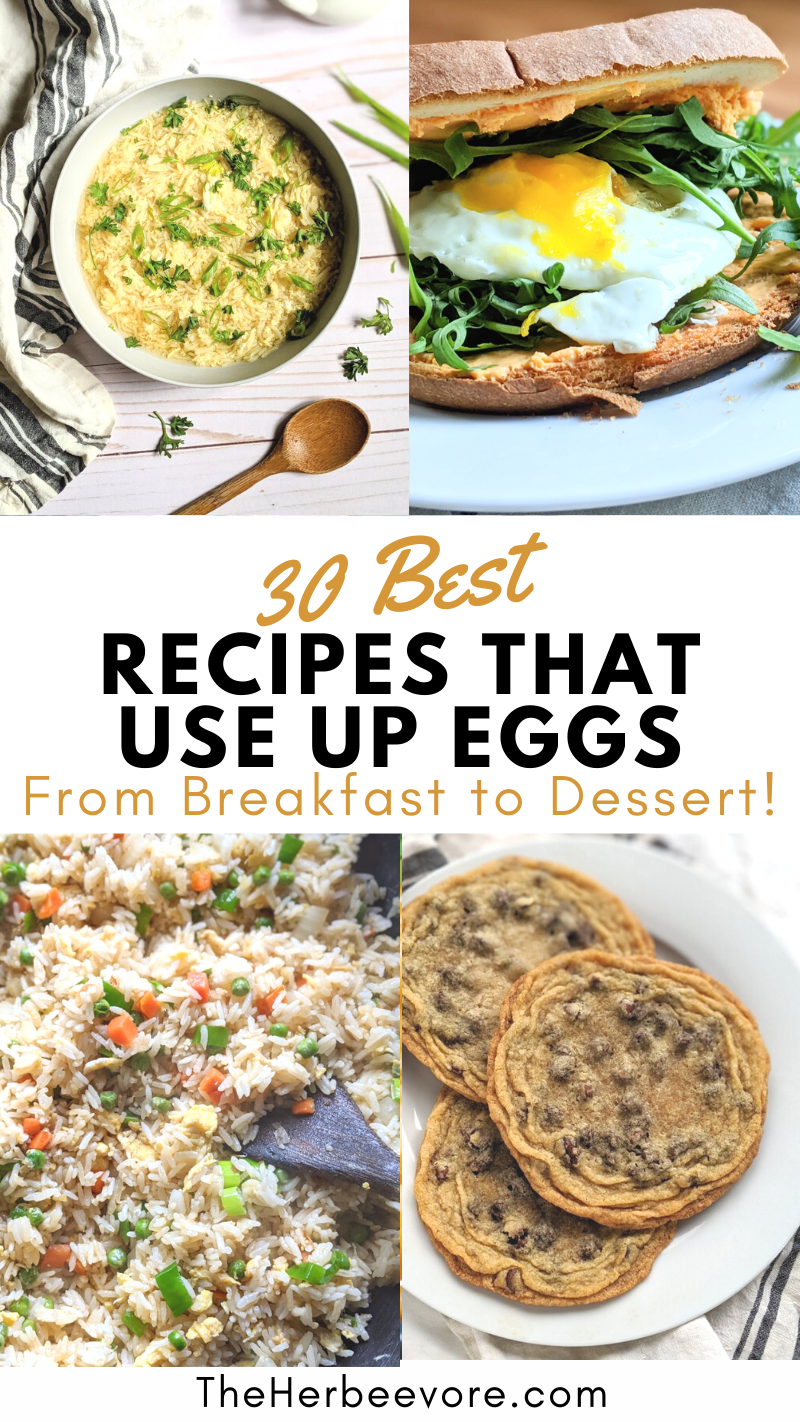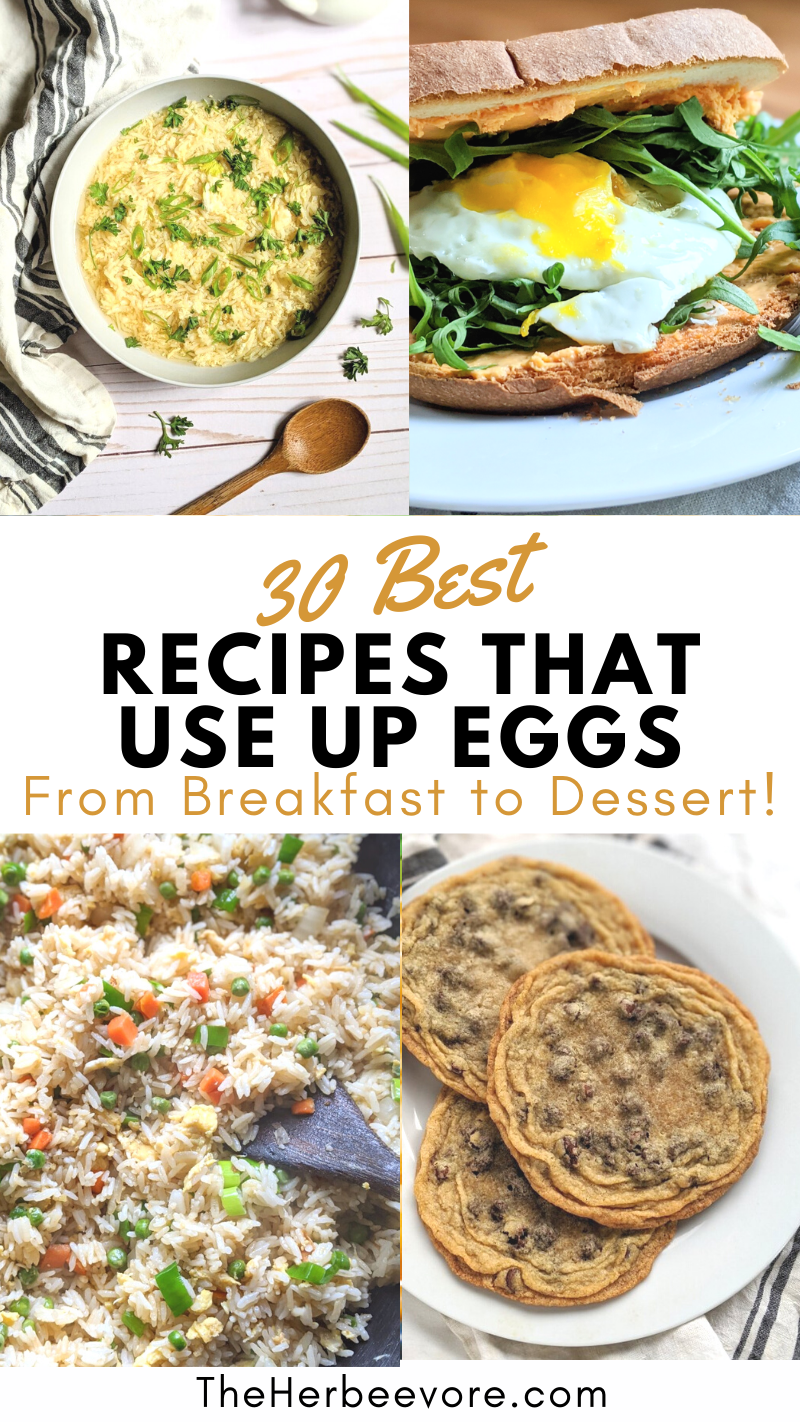 This post may contain affiliate links. As an Amazon Associate I may earn from qualifying purchases, at no additional cost to you. Thank you for supporting the brands that support The Herbeevore and our beehives!
How To Tell If Eggs Are Still Good?
I use the "float test" to test any eggs that may be close to the expiration date. Sumberge the egg in a bowl of water. If the egg sinks to the bottom, it is still good.  If it floats up to the top, it is not good and should be discarded. This is because as an egg gets older, air pockets form in the shell and make the egg float. Eat any eggs that sink, and discard the rest.
Easy Recipes To Use Up Eggs
The recipes below are tried-and-true classics on our homestead!  There are quiches for breakfast (some that use a full dozen eggs!), egg salad sandwiches for lunch, shakshukas for dinner, and of course some great baked goods recipes for dessert. These fantastic and easy recipes are great recipes that use eggs if you need some last-minute
Breakfast Recipes That Use Up Eggs
Lunch Recipes That Use Eggs
If you want some healthy high protein eggs for lunch, these easy and healthy recipes are ready in no time!  I love adding hard boiled eggs to my salads, digging into a egg salad sandwich, and also enjoying a nice muffin to go with my meal.
Dinner Recipes Using Eggs – Vegetarian High Protein Meals!
Ideas for when you want eggs for dinner!  These ideas below are perfect recipes to use up eggs any time of day or night… delicious soups, salads, and easy ways to enjoy eggs for dinner.
Dessert Recipes with Eggs
I love using eggs for baking, and the below desserts are some of our favorite treats to enjoy on the homestead.
I got the fresh produce for the recipes from my garden and from my Misfits Market box – they sell all organic produce at a super discounted price, and it's purchased direct from the farmers. We get Misfit Market boxes every month and love picking out our favorite seasonal produce for delivery.  You can get $10 off your first box by clicking here!
As always, if you make any of these egg recipes be sure to leave me a comment, rate this recipe, and tag me @theherbeevore on Instagram so I can feature you.  I love seeing all your photos of my recipe recreations!
Let's keep in touch – make sure to sign up for my newsletter to get fresh recipes weekly. And don't forget to follow over on Pinterest, Instagram , & Twitter– I'd love to connect with you there!