This Red Lentil Soup with Lemon is a pantry staple dream! It uses flavorful pantry ingredients, a bit of fresh or frozen produce, and is easy to batch cook.
Y'all know I am all about that Meal Prep Sunday lifestyle – I love to simmer huge pots of soup for the week while I enjoy being home on Sunday.  This soup is perfect to make a large pot of on the weekend and enjoy for a quick lunch or dinner during the week!
This Red Lentil Soup with Lemon Is:
Sweet
Citrusy
Earthy
Spicy (but you can dial down the spice if you don't like heat)
Bright
Vegan
Gluten Free
Pantry Staple Friendly!  Use what you got on hand 🙂
I love red lentils because of how quick and low maintenence they are to cook.  Traditional lentils can require constant stirring and attention, but red lentils disolve and become velvety the longer the cook.  They are perfect for soups or stews, and I love the texture and earthy flavor they add.
Whats In this Red Lentil Soup?
Red Lentils
Lemon Juice
Diced Tomatoes
Vegetable Stock
Olive Oil
Garlic
Carrots
Corn
Spices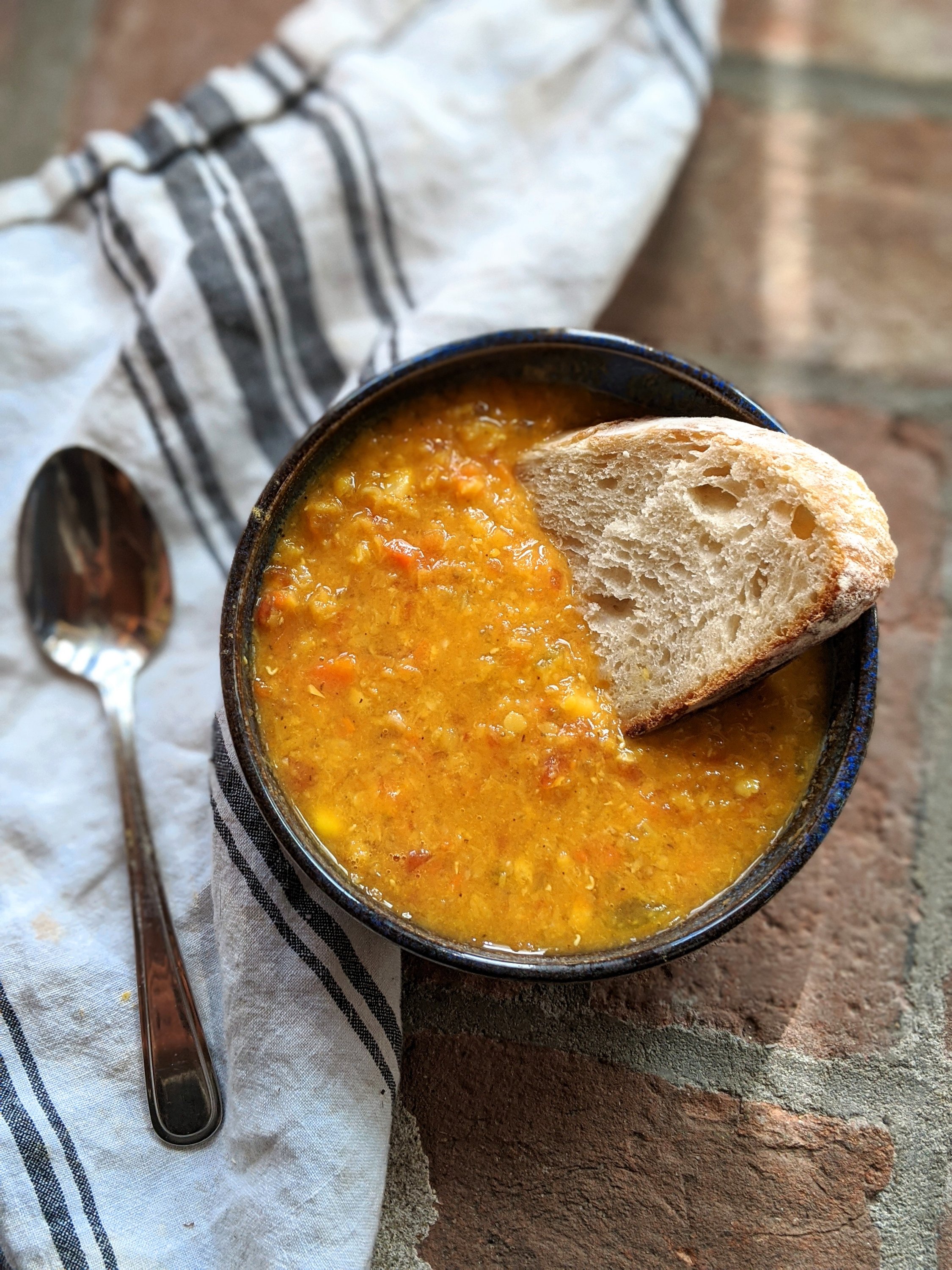 How Do I Make This Soup?
In a large soup pot, heat the olive oil over low heat.  Add the garlic, celery, carrots, and onion and sautee on low for 5 minutes.
Add the corn, diced tomatoes, lentils, lemon zest and juice, curry powder and cumin.  Stir to combine
Add the Vegetable Stock and bring to a boil.  Once boiling, reduce the heat to a summer.  Simmer on low for 30 minutes until the lentils are cooked and dissolve into the soup.
Add salt and pepper to taste.  Garnish with cilantro and some crushed red pepper flakes or hot sauce for a little heat.
What Should I Serve with This Soup?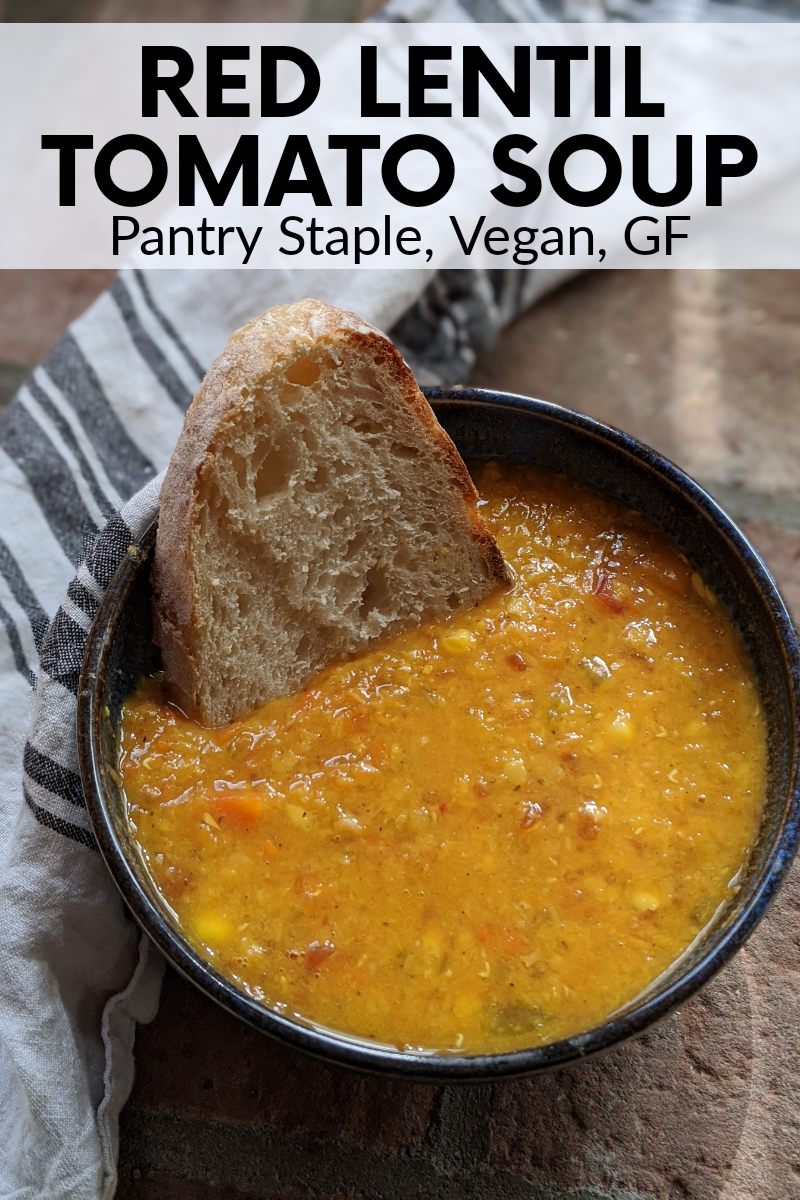 As always, if you make this vegan red lentil detox soup be sure to leave me a comment, rate this recipe, and tag me on Instagram so I can feature you.  I love seeing all your photos of my recipe recreations!
Don't forget to follow over on Pinterest & Instagram – I'd love to connect with you there!