Hostess Gifts for New Year's Eve are thoughtful, affordable, and FUN for a great night spent with wonderful friends. Great party games, gifts, and presents for the new year. These simple and inexpensive gifts bring the fun without the big price tag, to welcome in 2024!
New Year's Hostess Gifts They'll Love!
Even if you're bringing a bottle of bubbly, these fun New Years Gifts are a great accompaniment to something small. I've hosted a few New Years parties, and I love getting something really fun for the host or hostess if I am going to a party. A hangover breakfast kit, a great set of Moscow Mule mugs, or a hilarious party game are all fantastic options to give away to someone opening their doors to you. Whether you know the host or not, any of these gifts makes a fantastic thank you!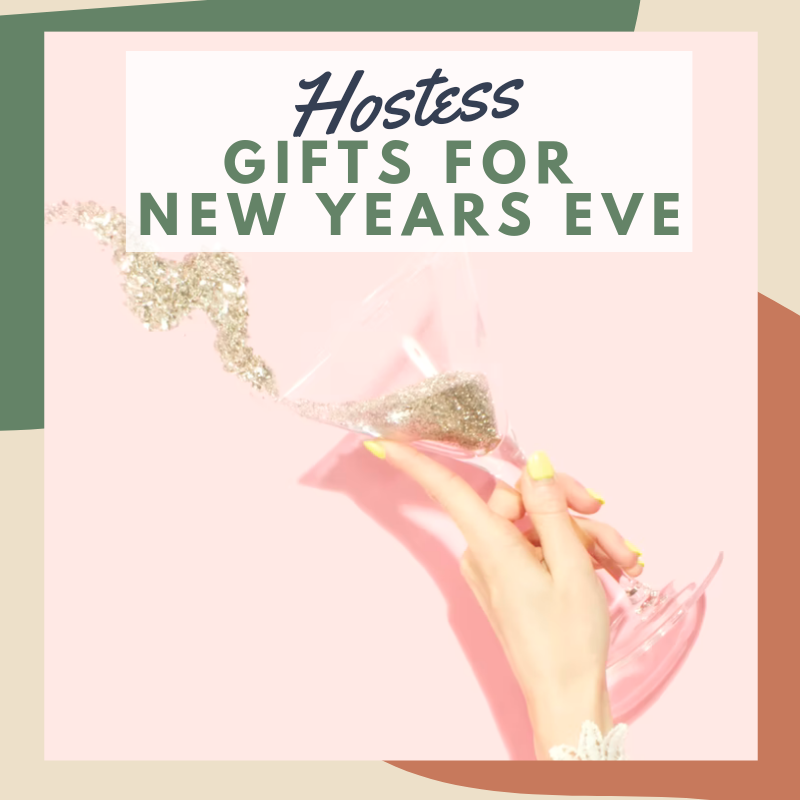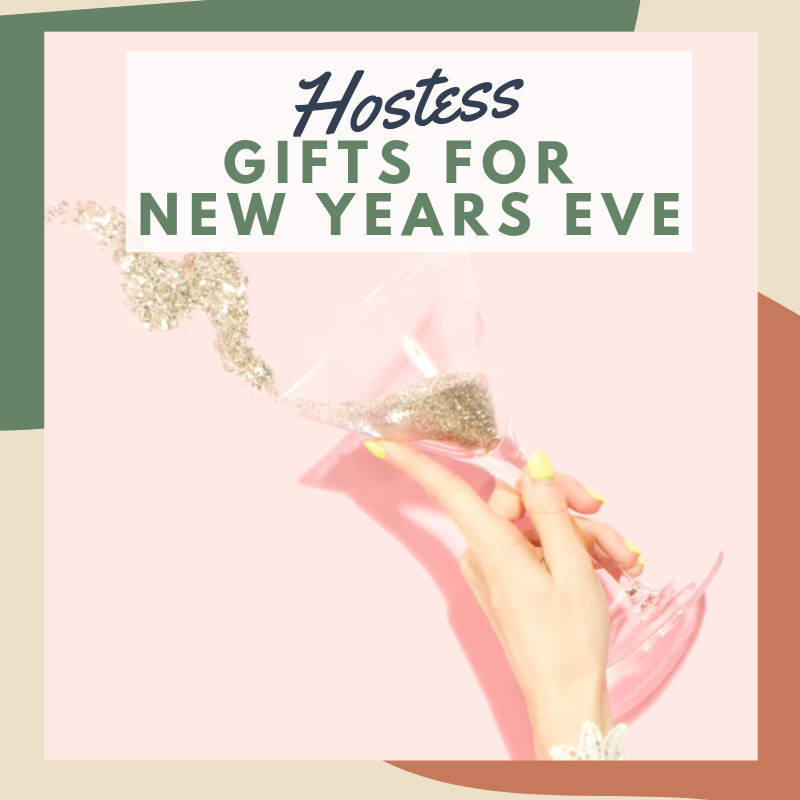 This post may contain affiliate links. As an Amazon Associate I may earn from qualifying purchases, at no additional cost to you. Thank you for supporting the brands that support The Herbeevore and our beehives!
Hostess Gifts for New Year's Eve
Whether it's a posh party in a downtown condo, or a cozy backyard bonfire – these host gifts are a fantastic place to start if you are looking for something to bring to New Years. These gifts are all simple and affordable, and are so much more than a bottle of wine (although there is nothing wrong with bringing wine)! Let's dive into some great gift ideas for New Years Eve 2024!
New Year's is about to get rowdy – with this fun hostess gift idea! You didn't know it was missing from your life, but now you do and here it is. Chambong is a better and faster way to deliver 6 oz of your favorite bubbly beverage straight to your mouth. With Chambong there's never a reason for a boring present… so toast to the New Years with this set!
The cover says it all – help your host or hostess make and KEEP their goals with this fantastic 2022 planner! This is an absolutely perfect planner includes monthly and daily planner pages for 2022, along with a section for New Year's Resolutions.
What's the best
food for curing a hangover
? You want salty, savory, substantial food – plates packed with deliciously fatty proteins and alcohol-absorbing carbs that will fill you up and soothe your stomach.
Hangover Helper
offers just the kind of help you need. This is THE Hostess Gifts for New Year's for anyone who loves to cook (raises hand over here)!
Choose from cheesy pastas, meaty sandwiches, hearty hashes and more recipes like Bacon & Tomato Melts, Corned Beef Hash and Potato Cheddar Soup.
These messy, warm and comforting dishes will help you on the road to recovery.
Make New Years Day breakfast on you! 3 Piece White Birch Basket Gift contains: Wild Maine Blueberry Jam , Maine Maple Syrup, and Farmhouse Pancake & Waffle Mix. Fantastic gift choice for anyone who wants to relax in the morning with an easy meal. Includes some of the best combinations of jams, mixes, syrups, and more all in a really nice baskets.
Indulge your senses and your sense of humor with this witty and aromatic candle. The signature scent is built around sparkling champagne blended with sugared oranges, lemons, ripened raspberries and a hint of mountain greens. It's refreshing and entertaining – without the hangover. Stay Lit … Party like someone else is cleaning up.
This high-quality set includes bamboo cheese board and four stainless steel serving utensils. This brunch cheese board is the ideal gift for any occasion, including a bridal shower, wedding, holiday, birthday, housewarming, and more!
If you're going to bring wine or bubby as a hostess gift for New Year's Eve, wrap it in these great cotton and burlap gift bags. These are great for a NYE party, and can be re-used by the host again (better than wrapping paper). An eco-friendly holiday gift bag that they'll cheers to!
Cheers to New Years with this gorgeous copper Moscow Mule mug gift set! This mugs set contains everything you need for a Moscow Mule party (minus the booze)— 4 mugs plus matching straws, mango wood coasters, and shot glass. These premium hammered copper mugs are made solely of copper — no nickel, tin, or other filler metals to compromise their natural color, beauty, and strength. You host will love these and will be able to entertain with them again & again!
Enjoy delicious s'mores indoors all holiday long, no matter the weather! Bring the campfire to your kitchen and toast marshmallows with this highly rated electric toaster. Fun for both kids AND adults, trust me, this will be one major hit with your host or hostess!
Kick off a fun Friendsgiving dinner or family meal with this hilarious party game! Compete with your friends and family to create the funniest memes. Do this by using one of your dealt caption cards to caption the photo card in each round. The winner of each round is decided by a rotating judge. Pro tip: pick your caption card to match the judge's sense of humor!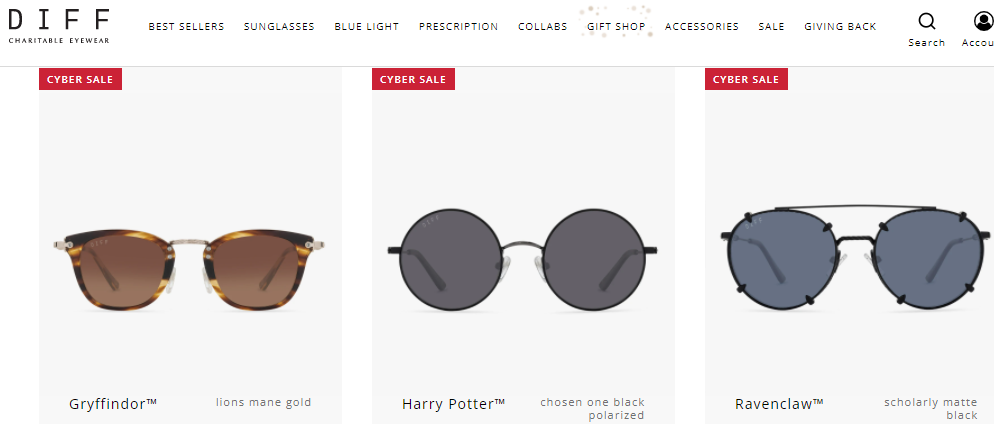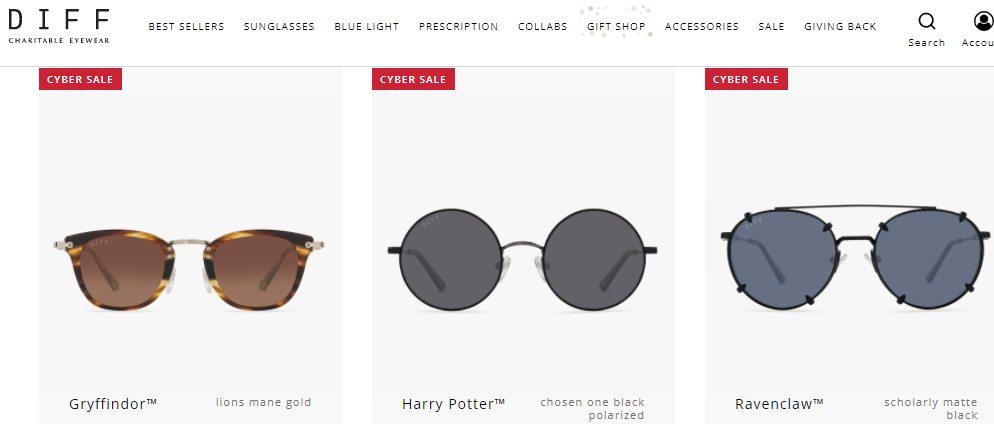 As a librarian, I am all about fun and encouraging gifts for book lovers – if your host is a Harry Potter fan, you have to check out this great Harry Potter collection of sunglasses and glasses from Diff. There's a style for every house: Gryffindor, Hufflepuff, Slytherin, and Ravenclaw. Plus Diff donates glasses and eye care services for every pair purchased, so it's a win/win!
If anyone has a New Years bonfire tradition, this is an awesome gift! This easy campfire popcorn maker is great for nights at the lake, campouts, or backyard parties! Make 4 quarts of popcorn in just minutes. Takes camping out to a whole new level – no electricity needed… OH and don't forget the popcorn & movie theater butter too!
Wanting to have a shimmering and extra-special rose gold new years eve party decorations? This new years eve party supplies kit will add an elegant ambiance to your event. A rose gold happy new year balloons pack perfect for celebrations like new years eve party decorations… because we can all finally party again!
How bad can that be?! Gift your hostess or host the magical gift of Ina Garten's recipes: simple to make, totally fabulous, and easy to cook ahead for entertaining. Ina thinks of everything. Literally no one will be disappointed with getting this fantastic cookbook… if your resolution is to cook more in the new year, this is a great first step!
A classier gift for the host or hostess! Pamper your NYE host or hostess from head to toe with this giftable set including Lemon Butter Cuticle Cream, Hand Salve, Original Beeswax Lip Balm, Res-Q Ointment, Shea Butter Hand Repair Cream and Coconut Foot Cream. These natural, moisturizing skin care products gifted in a Burt's Bees tin nourish skin throughout the winter months and make the perfect holiday hostess gift.
The fun adult drinking card game (I mean c'mon, this has 25k reviews on Amazon….) that will have you and your friends LOL-ing. Compete, vote and screw your friends over with 100 dynamic cards – no two games are the same. Super easy to learn and play – perfect for your next party, pregame or nights in. Great for 2-8 players, ages 21+. Play with beer, shots, wine, water…whatever, but always drink responsibly!
A game everyone can join in on… even the kids! This fun New Years Bingo set has 24 cards, and the host can give away a fun prize for the first person to get a Bingo! A great game for all ages, no skill required at all.
Sometimes your guests need a reminder 🙂 so say it with this hilarious coaster set. We're pretty sure boring will NOT be one word used to describe your house when you gift or entertain with these coasters. It's a hilarious way to remind people to keep their drinks off the table and get a few free laughs too!
Treat your New Years host with a little something sweet: sea salt caramels! Tara's caramels are kettle cooked in small batches from a century old recipe. A fantastic idea of you are hosting (put them in candy dishes) or for your hostess to stash away for later after the guests are gone.
Bring some family fun as a new years hostess gift and keep guests occupied with this fun escape room in a box game! To beat this exciting escape room game, you and your friends have 90 minutes to decipher clues, solve puzzles, and crack codes. Flashback challenges teams of 2 to 8 players to work together and solve 19 puzzles, including 4 real combination locks, to escape fate. This thrilling cooperation board game features a fun "flashback" theme and 3 separate game paths! Stick to your path during gameplay and replay next time on a different path with no overlap.
Give this delicious popcorn kernel and seasoning set at your next dinner party or new years gathering – it's the perfect foodie gift for any occasion! Fall and winter is the perfect time for cozying up with a movie night, especially one the whole family can enjoy. Included are popcorns flavoring for every taste! White Cheddar, Sweet & Salty Kettlecorn, Chili Lime, Buttery Caramel and Sizzling Sriracha gourmet popcorn seasoning.
This cute, compact tin is filled with 50 hilarious and thought-provoking questions asking players to choose between two equally good, unpleasant, or absurd scenarios. With a wide range of intriguing questions, this family-friendly party game leads to interesting conversations.
A fabulous new years gift idea- that you can bring wine to the party in… and your host can keep the bag. it brings people together. it's great for sharing, and always leads to a good time! don't let the bottle be your only gift. This wine tote has a great selection of wine bottle carrier bags that can dress up any bottle and really make it something special.
This homemade infuser kit is the perfect gift for that DIY person in your life or aspiring moonshiner or bootlegger, this makes the perfect alcohol gift for both men and women. If you like making cocktails or home brewing, you'll like infusing your own alcohol. Everything needed to make your own all-natural handcrafted infused spirits: 110 Page Recipe & Instruction Book, Infusion Jar, Liquor Bottle w/ Wood Cork Top, Funnel & Strainer with Fine Mesh Filter, and Chalkboard Tag to label your handmade creation.
A great way to cozy up at a lake house or cottage, especially for cool nights by the binfire! Great for the home, camping, mountain cabin, beach, or in the evenings by the fire – give your hosts major cozy vibes with this beautiful wool blanket.
Marshmallows Symphony smores sticks are EXTENDABLE like a radio antenna up to 34 inches, not like other skewers that are only 22 inches long, keeping your children at a safe distance from any fire pits, camp fire or camping fire pit. When collapsed, STORAGE becomes a lot EASIER with these telescoping campfire sticks! Shrinking up to 10 inches, they are much easier to travel with.
Have you ever played Throw Throw Burrito? SO FUN! The World's First Dodgeball Card Game – Collect matching sets of cards faster than your opponents while simultaneously ducking, dodging and throwing squishy airborne burritos. My nieces and nephews freaking love this game… it's so fun for adults too!
The perfect gift for the organized BBQ host! The markers are so cute also because they say "Please, put me back! – Marker Pens". This way, hopefully people will remember to put the pens back so that they don't go lost or missing, it also great for a party house dispenser cup holder.
Cheers to your BBQ host! All the bar tools sit neatly in one convenient location right next to your wines and liquors. Play bartender for your guests; host generous and warm parties. The rustic tray with bar essentials will make a beautiful addition to your home bar. If you are looking forward to entertaining guests and showing off your bar, this is what you need!
Make brunch easy for your host and hostess with this amazing breakfast sandwich maker! Cooks everything at once for a quick and easy holiday breakfast ready in no time. Great for weekend guests who want to customize their meals: this breakfast maker to completely customize your sandwich with your choice of bread, cheese, eggs, meats, and much more. Eliminate the bread and these are great for Keto and Paleo diets too.
Bring some after-dinner fun and laughs with That's What She Said! An outrageous party in a box, perfect for your next get-together or game night. This game contains mature content and is designed for ages 17+. Encouraged to be played with 4+ players.
Check out my other great gift guides if you're looking for something fun for everyone!