A list of nutritious and good-for-you recipes in this week's vegan meal plan. Helping you plan out healthy meals for your family's busy weeks.  These are simple, everyday, plant-based recipes you'll love!  This week is the third week of January,  so here are some fantastic recipes we have coming up.  Breakfast, lunch, and dinner inspiration for your table! 
I wanted to try something fun this year, so I decided to make a  list of recipes for a weekly vegan meal plan everyone can enjoy.  These are recipes that we eat regularly on the homestead, and are simple and totally recreatable for cooks of any skill level. Check out all of my Weekly Vegan Meal Plans here!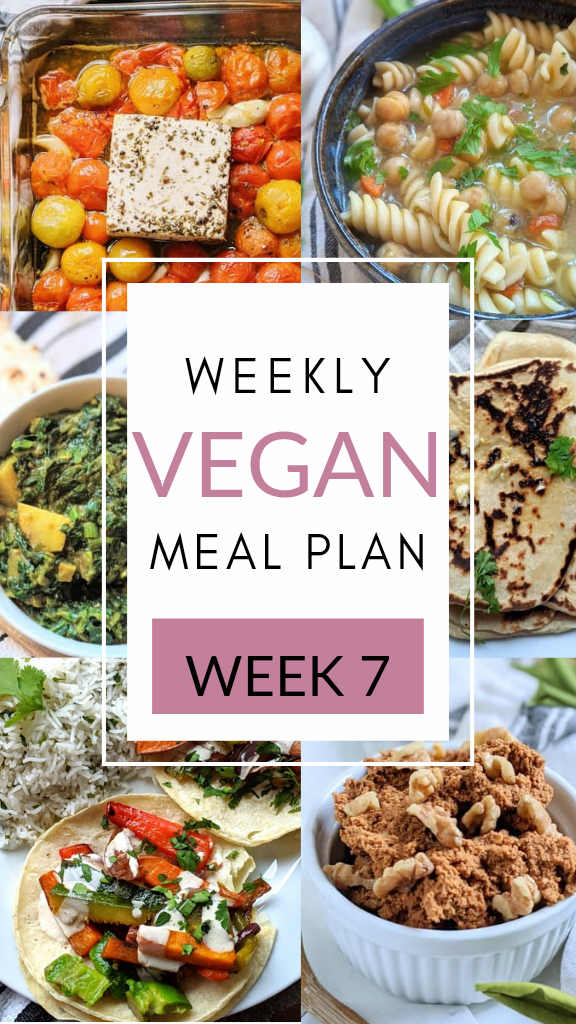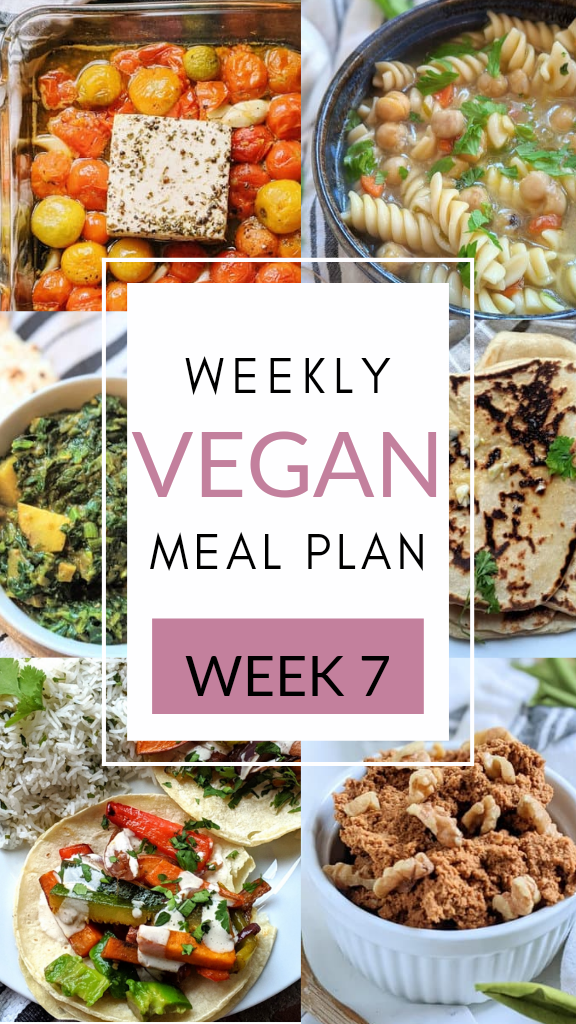 How To Do Plant-Based Meal Prep!
I choose 2 breakfasts for the week, 1 weekend snack/treat, 2 weekly lunches, 4 dinners, and one bread.  Batch cooking is a lifesaver,  so I make multiple portions of everything and prep them out for the week.  Honestly, I don't get tired of eating the same thing for lunch every day because I switch up the flavors each week.  If you like variety, then you can alter between recipes.  Because we work Monday-Friday 9-5 schedules, Sunday is the best meal prep day for us.  But choose whatever day works best for you.
Honestly, the past year has been all about the pantry staple ingredients for us. Since COVID has impacted our grocery shopping frequency, I've been building lots of fresh healthy meals from what we already have on hand.  You can read through my Top 125 Vegan Pantry Staple Ingredients & Recipes that I stock my pantry with.  There are some surprising items on there… especially the proteins!
This article may contain affiliate links. As an Amazon Associate I may earn from qualifying purchases, at no additional cost to you. Thank you for supporting the brands that support us!
Weekly Vegan Breakfast Recipes
I like prepping one breakfast for me, and one for my husband.  I try to prep about 5 servings of each so we have ready-made brekkies that we can just heat and eat. I have a whole section of The Herbeevore where you can find simple healthy breakfast recipes.  Click the links below the images to see this week's full recipes!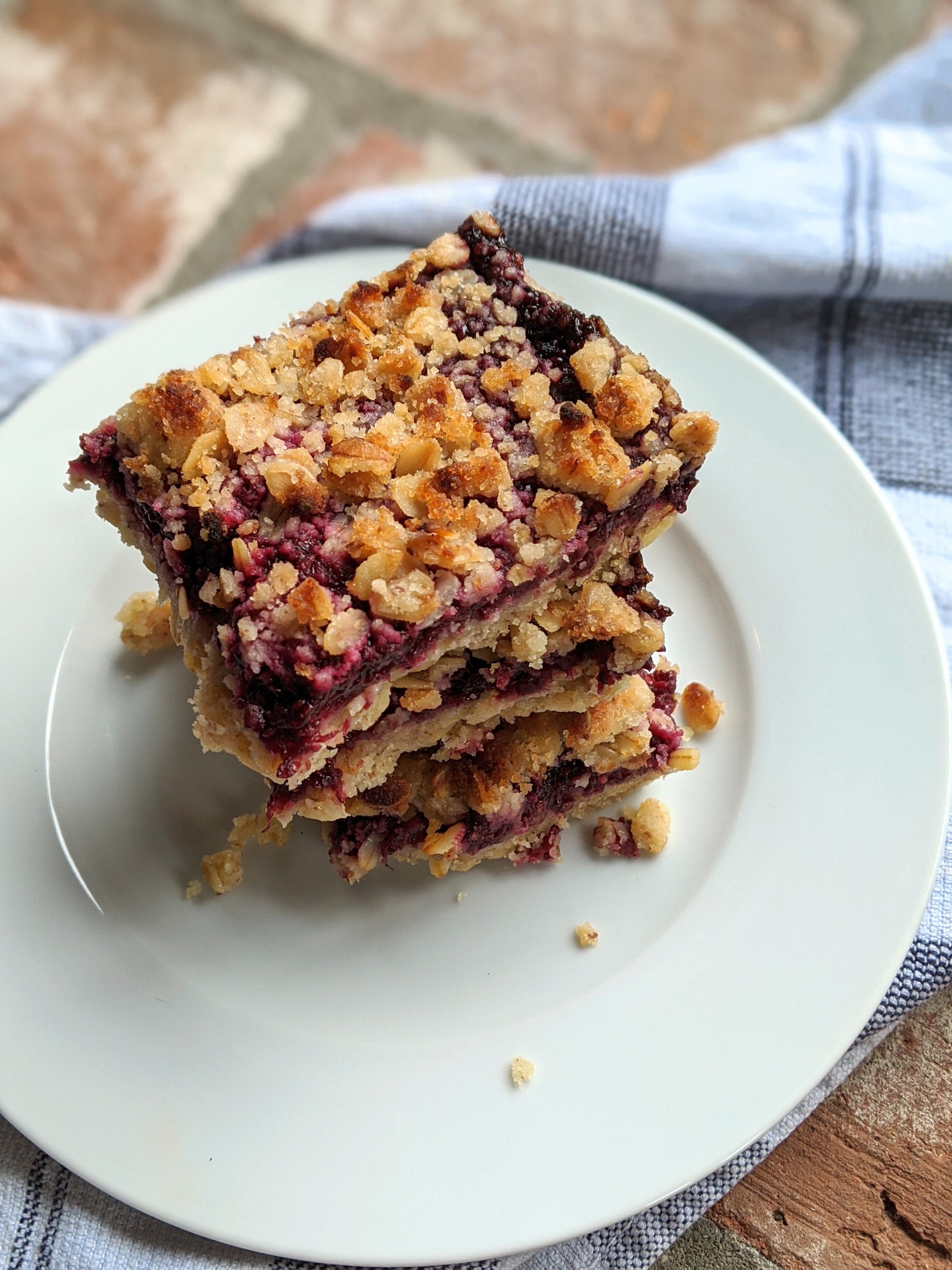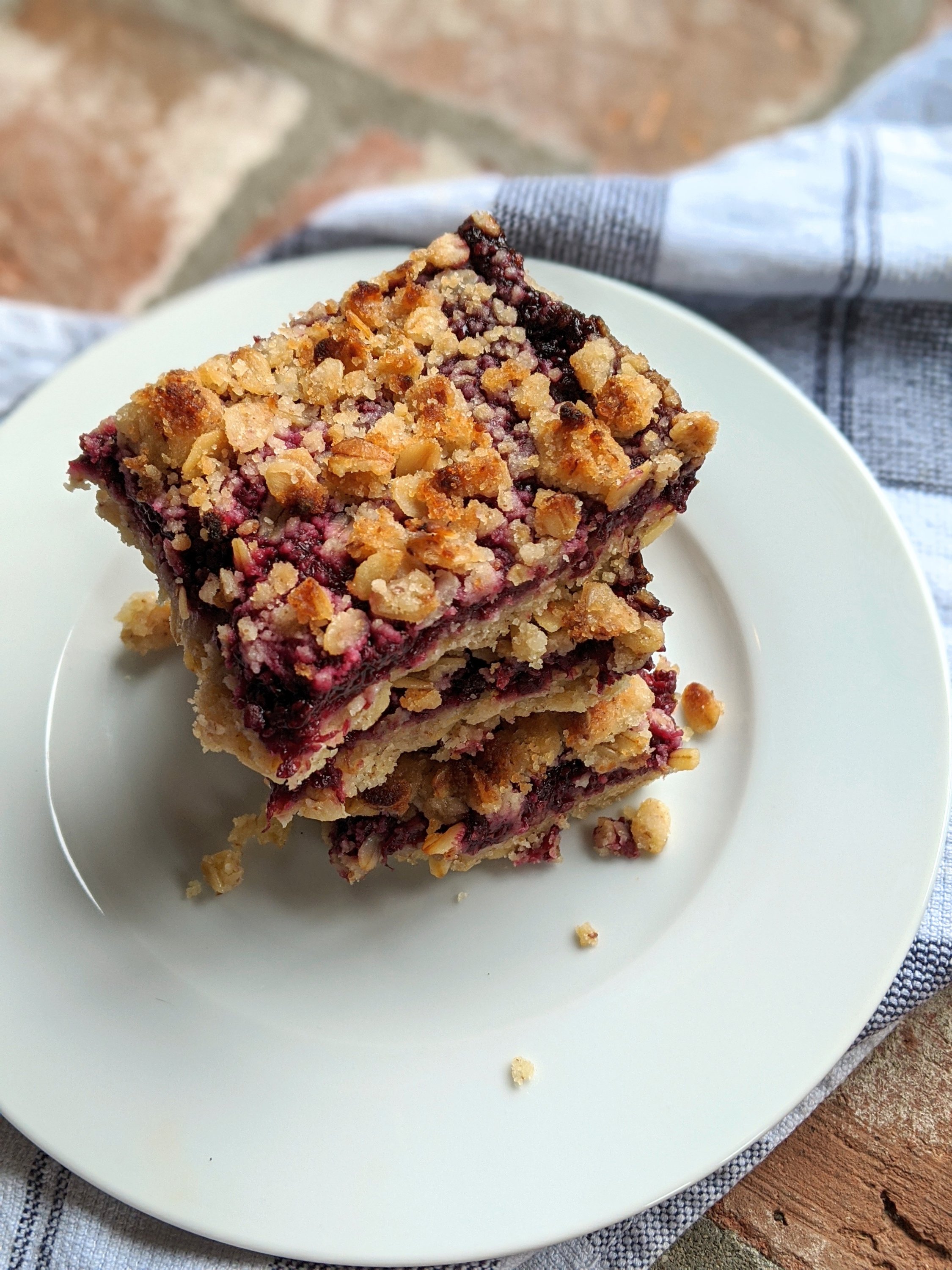 Blackberry Breakfast Bars
These Jammy Blackberry Oat Bars are a delicious way to use leftover jam or jelly! A easy dairy free and vegan breakfast, snack, or dessert!
Check out this recipe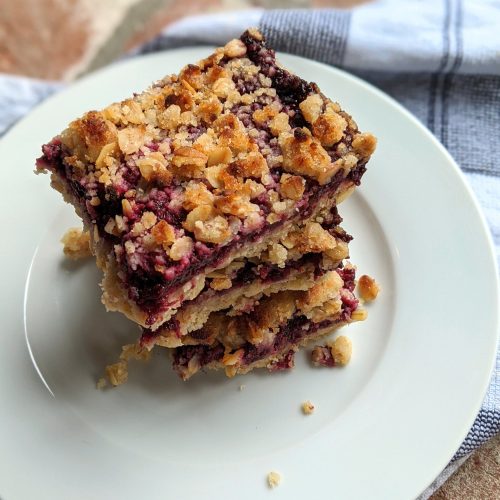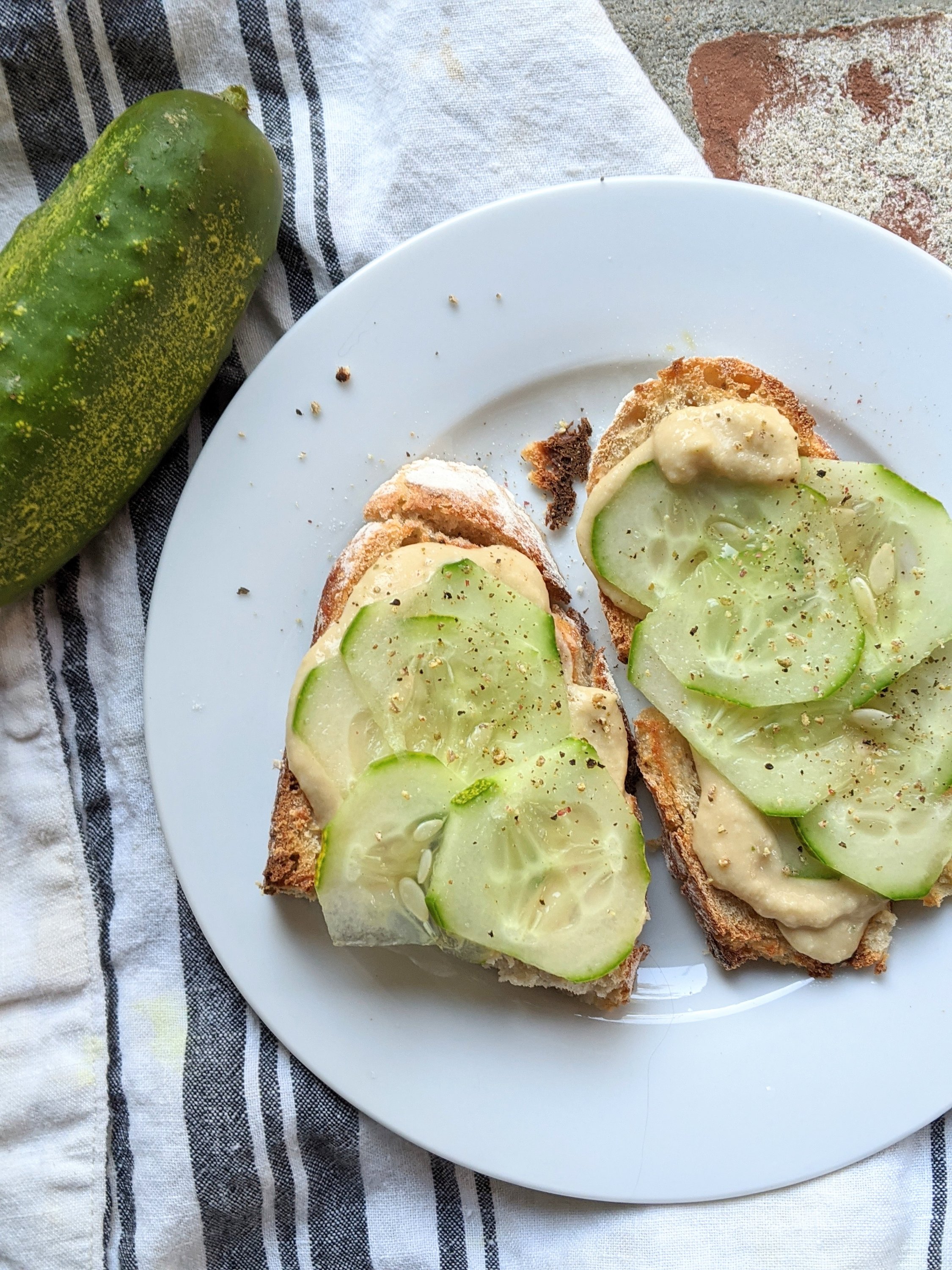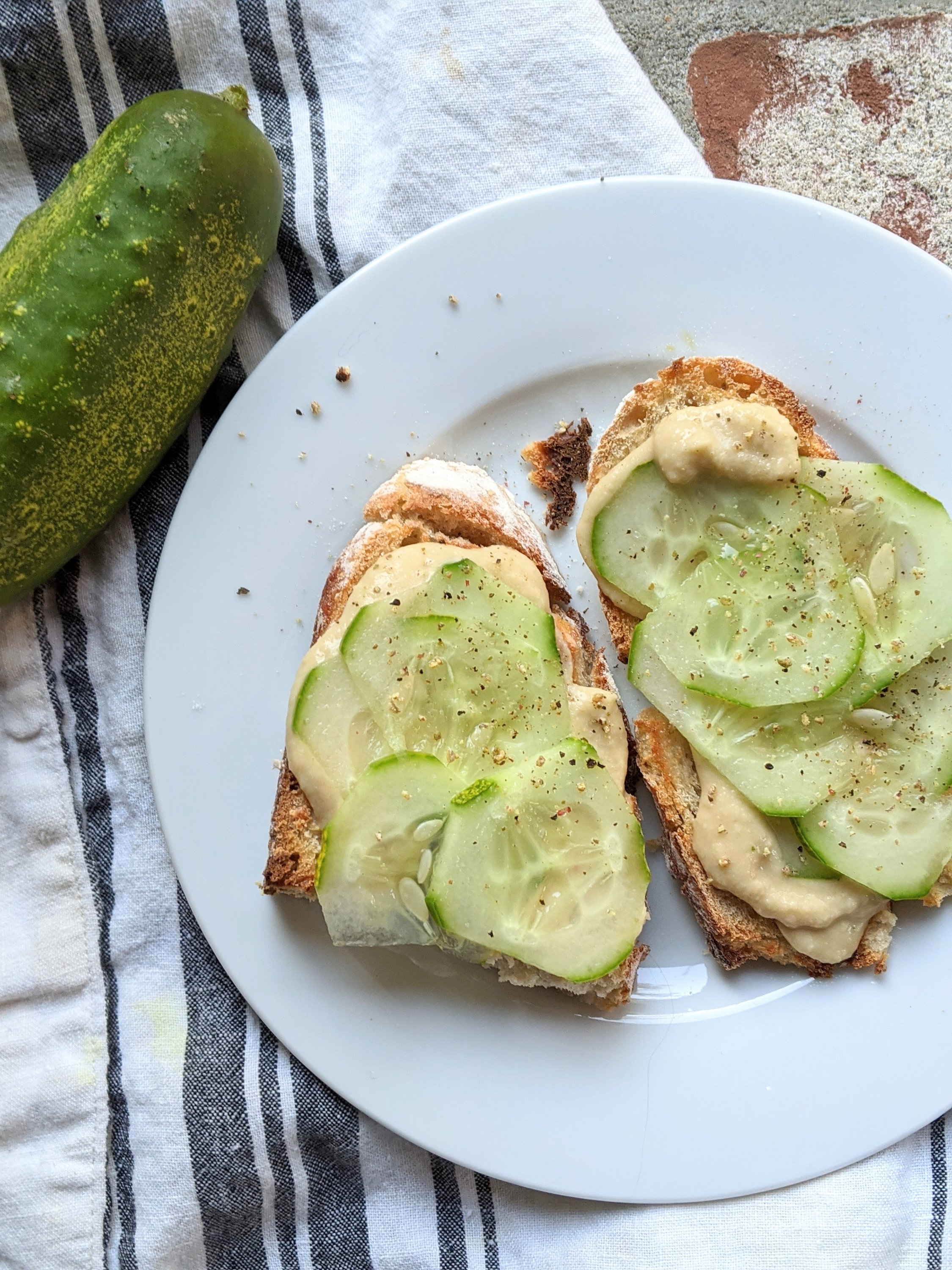 Hummus Toast with Quick Pickled Cucumber
This hummus toast with cucumber combines creamy hummus with a quick pickled cucumber topping! A bight, crunchy, and fresh breakfast recipe!  A great no-cook meal that is perfect for a simple and delicious breakfast, lunch, dinner, or snack.
Check out this recipe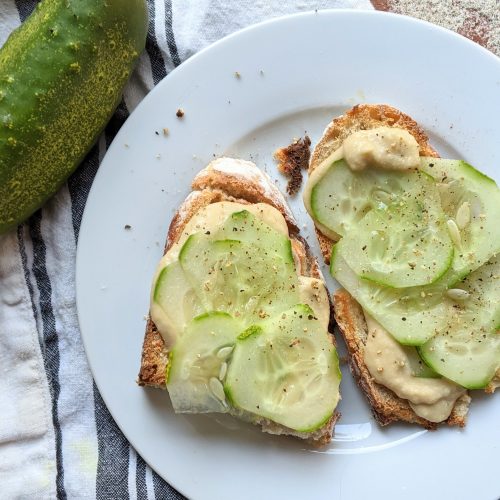 Weekday Vegan Work or School Lunches
Lunches for us are almost always soups – but the occasional sandwich, wrap, or salad gets thrown in the rotation. I normally like cooking 2 large pots of soup on Sunday nights and divide them into jars for the week.  That way, when noon rolls around we can just heat + eat!  You can also check out my full collection of lunch recipes here.
Mason Jar Ramen Noodle Soup (Vegan, Low Sodium, Gluten-Free)
This healthy ramen soup is an easy and satisfying lunch!  Better and more flavorful than Instant Ramen, this soup will fill you up with healthy vegetables without the salt.
Check out this recipe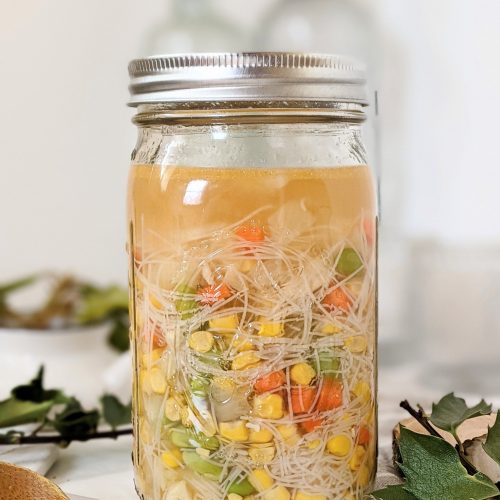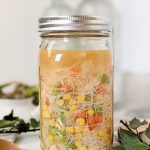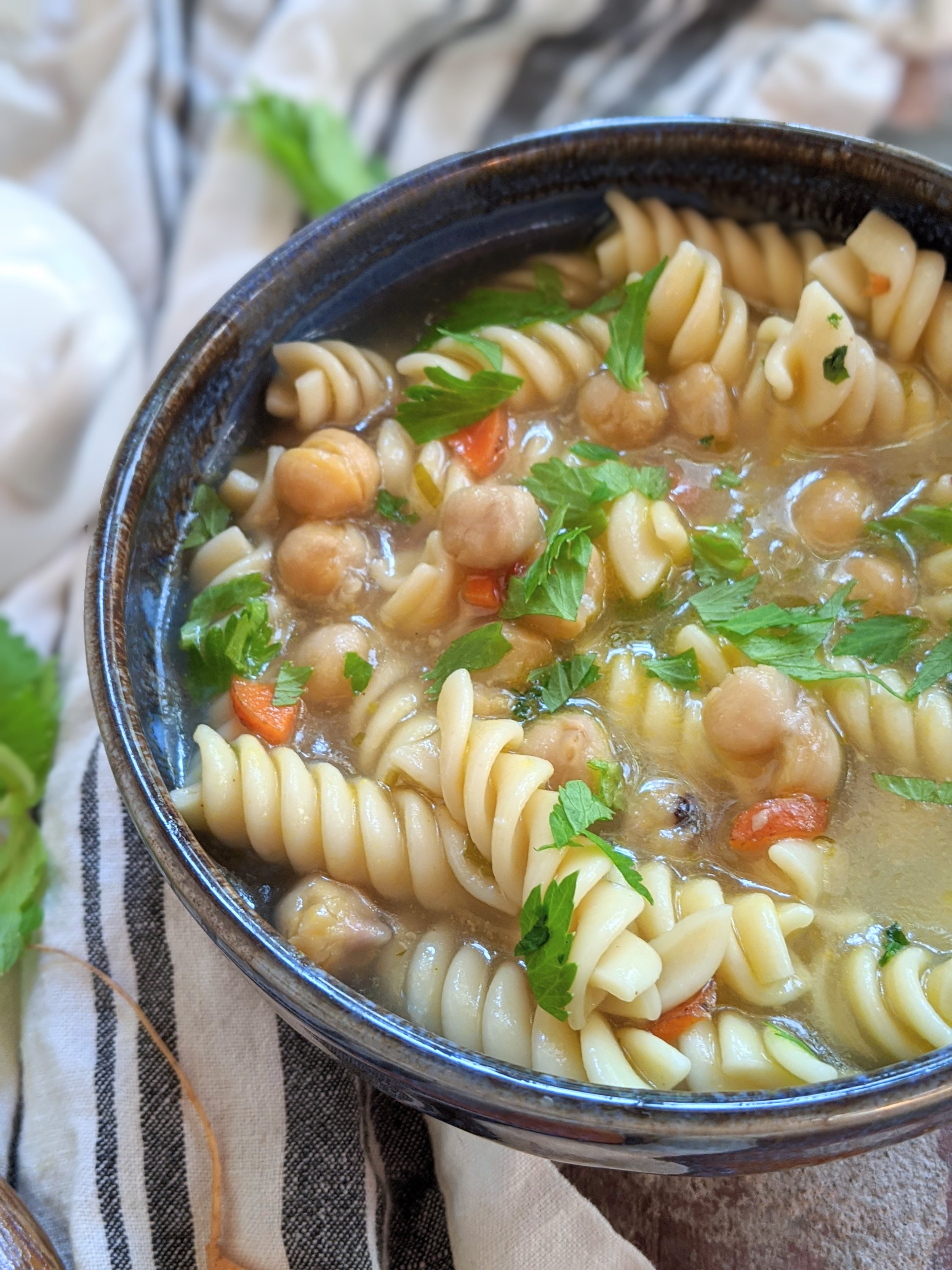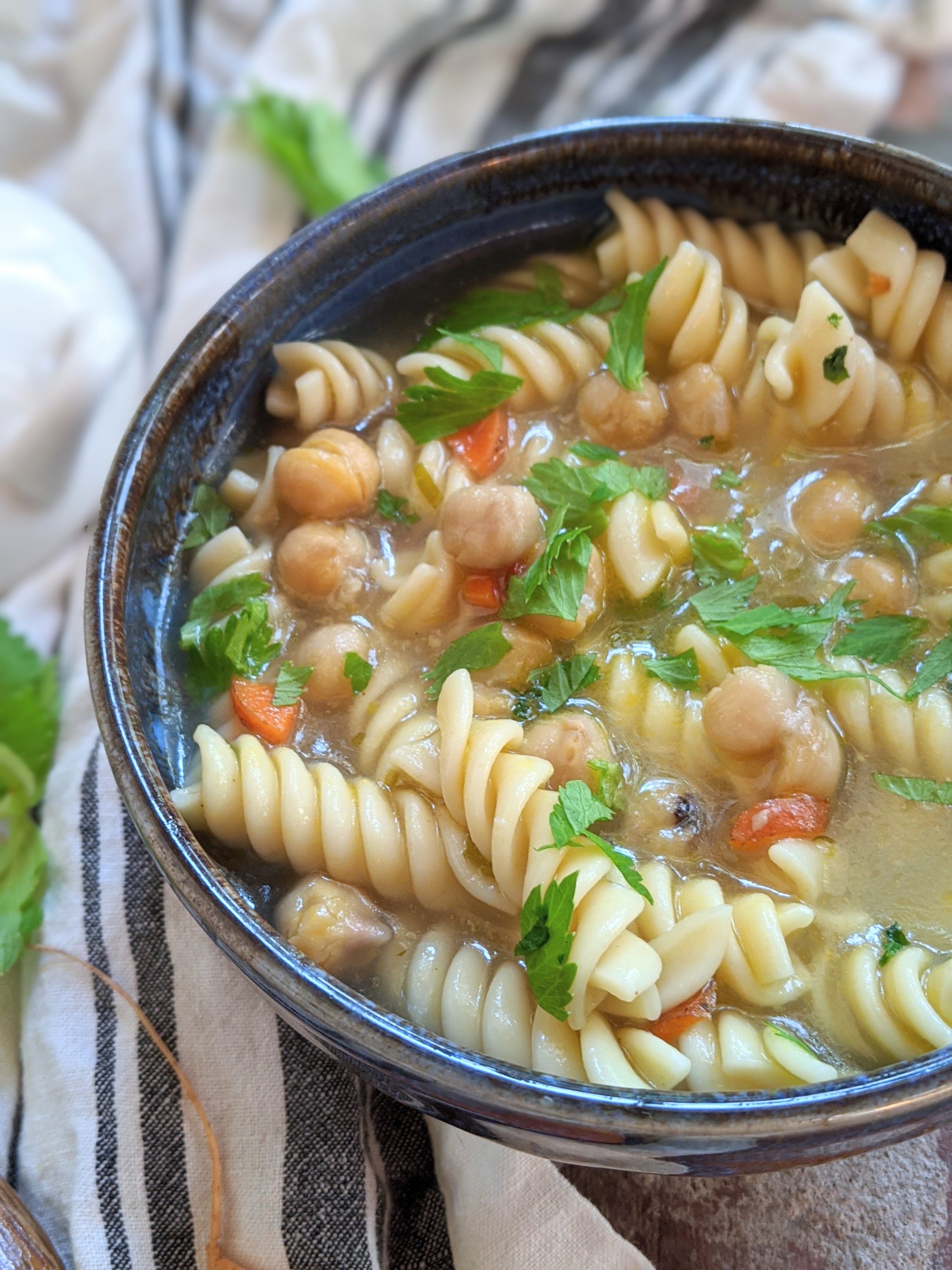 High Protein Chickpea Noodle Soup
This vegan chickpea noodle soup recipe is a high-protein bowl of comfort food! Great for meal prep, batch cooking, or making ahead.  This hearty soup makes a great lunch or a light dinner! Serve with a salad and a slice of thick crusty sourdough for a fantastic and healthy meal.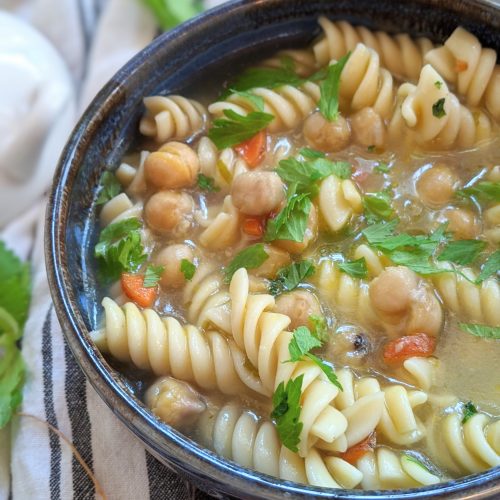 Easy Vegan Weeknight Dinners
Dinners for us rotate around some great pantry staple ingredients: rice, pastas, grains, and potatoes.  I try to mix it up with the carb, protein, and vegetable selections every week.  I usually make 3 or 4 different plant-based dinners per week, and we enjoy them for a few nights in a row. Below is what is on our menu for this week, but if you are looking to browse through some other dinner options, click here for all my dinner recipes.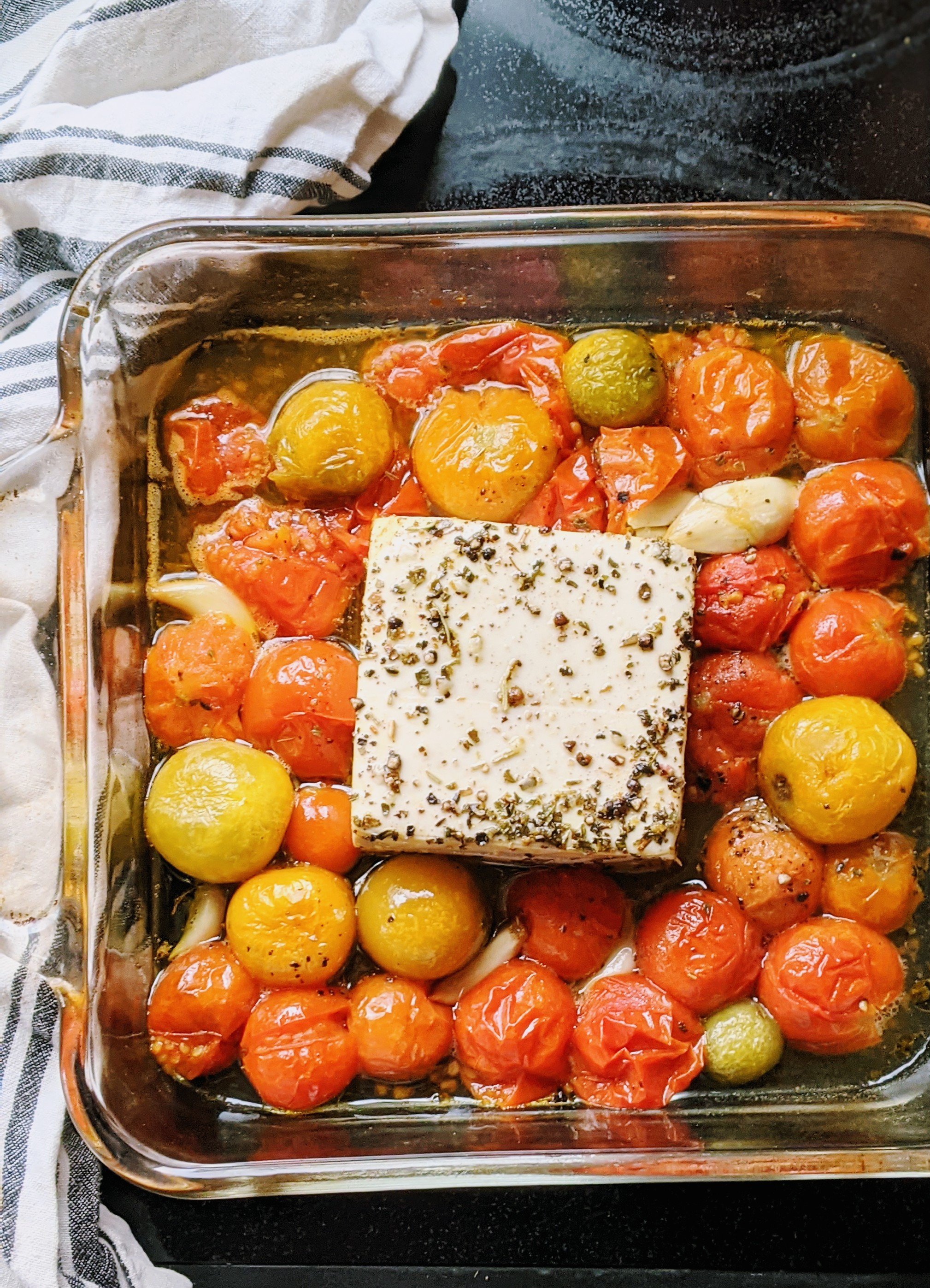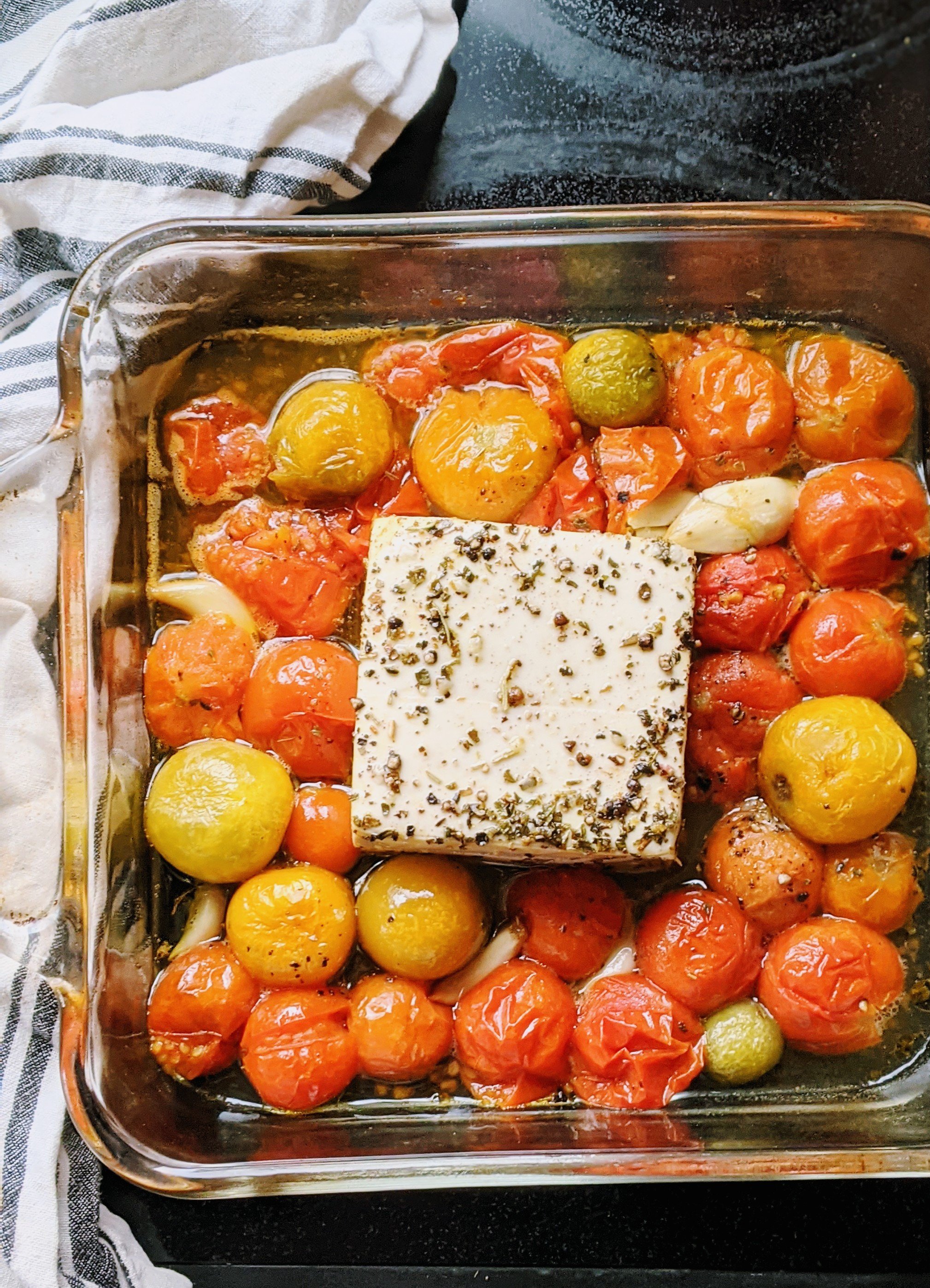 Vegan Baked Feta Pasta Recipe (Viral TikTok Pasta)
Viral TikTok feta cheese pasta... but make it VEGAN!  This vegan baked feta pasta is bright, flavorful, and plant-based! A great dairy free alternative.  Serve with a thick slice of garlic bread and a hearty side salad for a completely delicious dinner.
Check out this recipe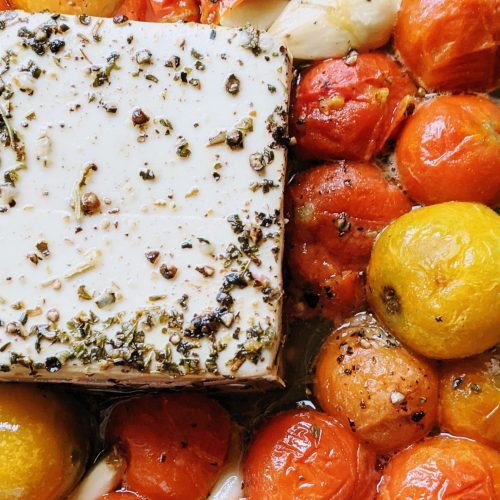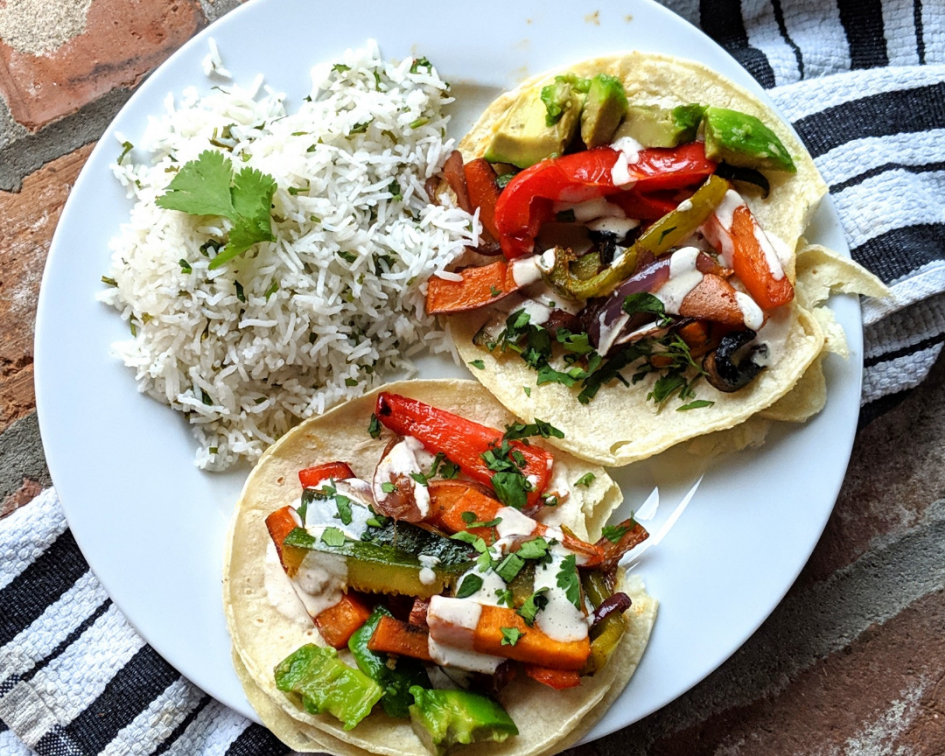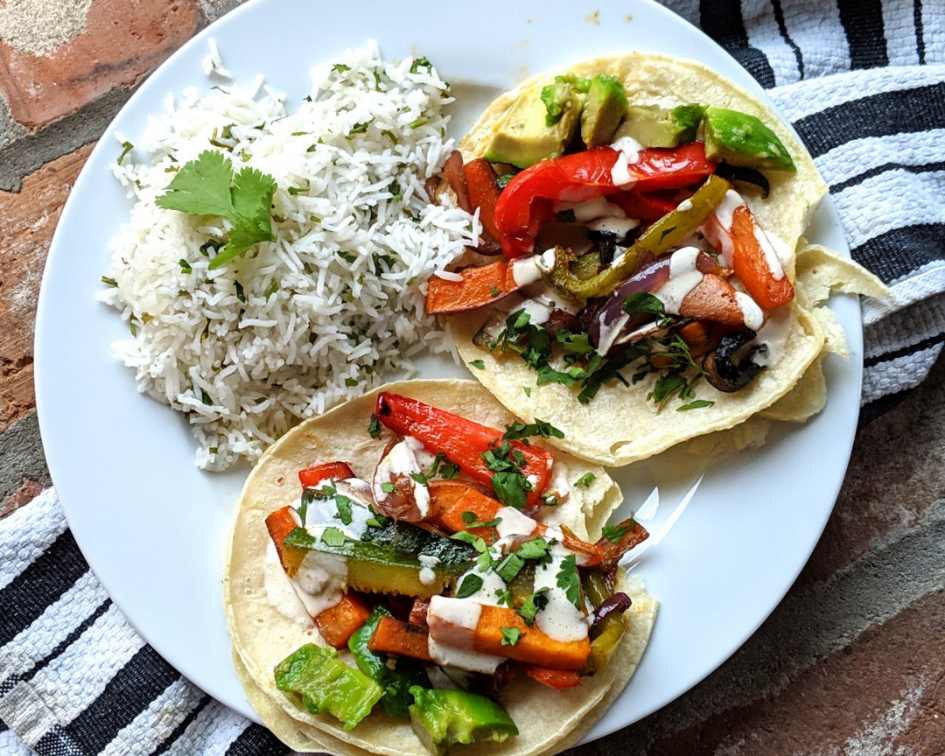 Oven Fajitas Vegetables
Fiesta forever with these quick & yummy oven fajitas for an easy sheet pan dinner! Roasted peppers, onions, sweet potato, zucchini, and mushrooms are ready in 30 minutes, can be made ahead. Vegan, gluten free, paleo, whole30, easy weeknight meal.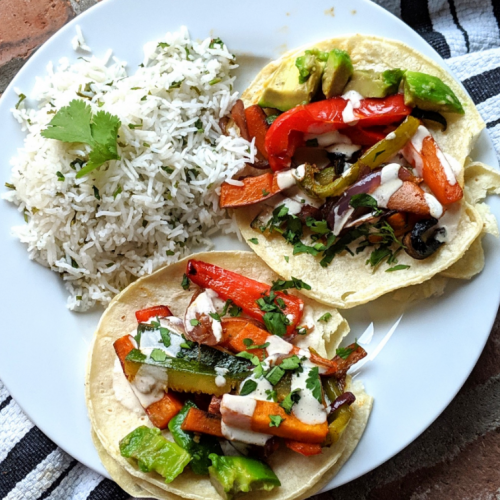 Saag Aloo in the Slow Cooker
This is a great set-it-and-forget-it weeknight dinner! If you want Indian food and don't feel like spending money for take out, this is the perfect vegan recipe to satisfy your cravings!
Check out this recipe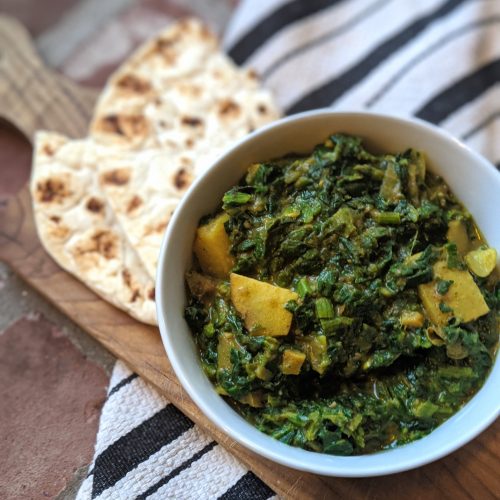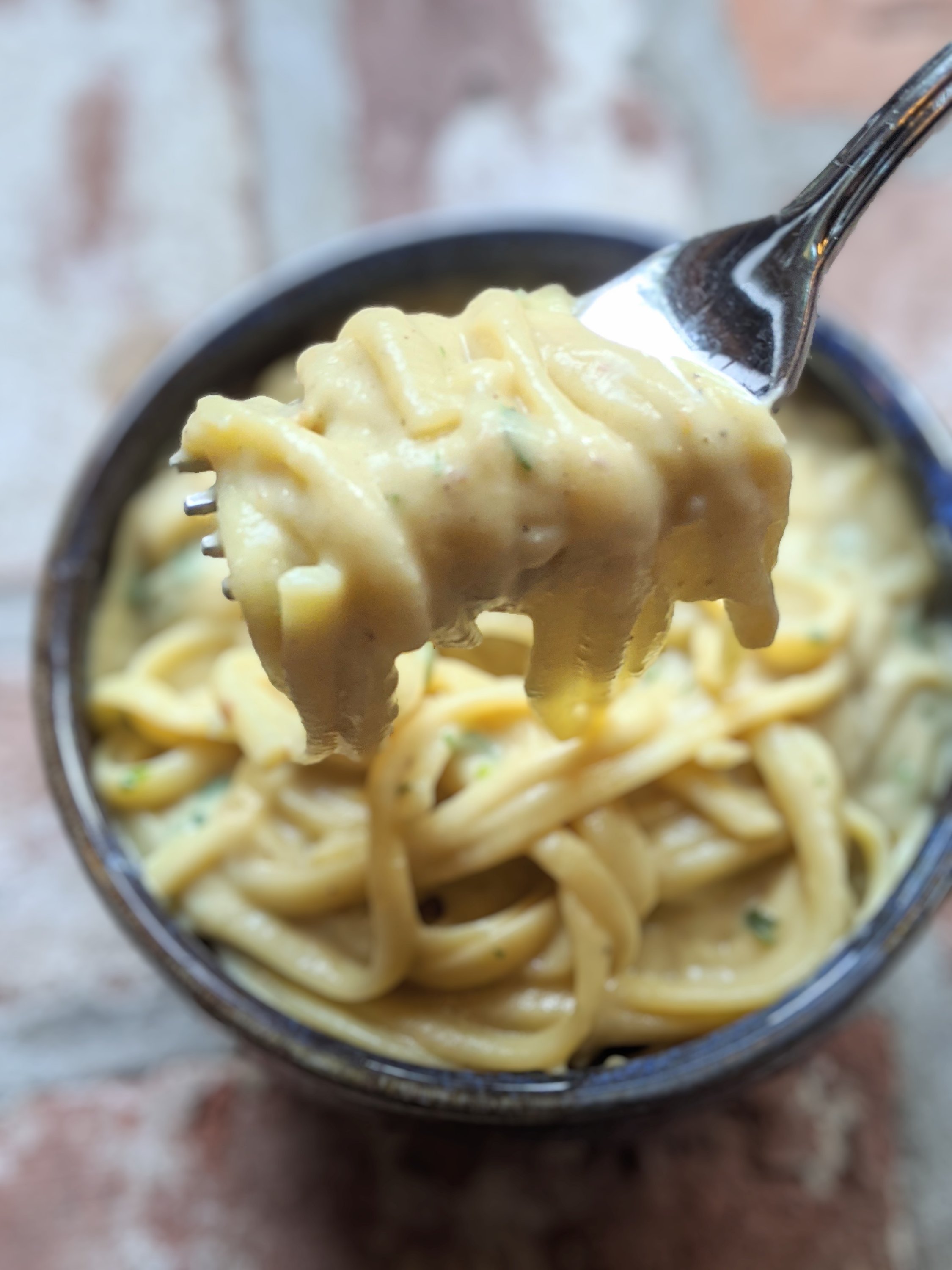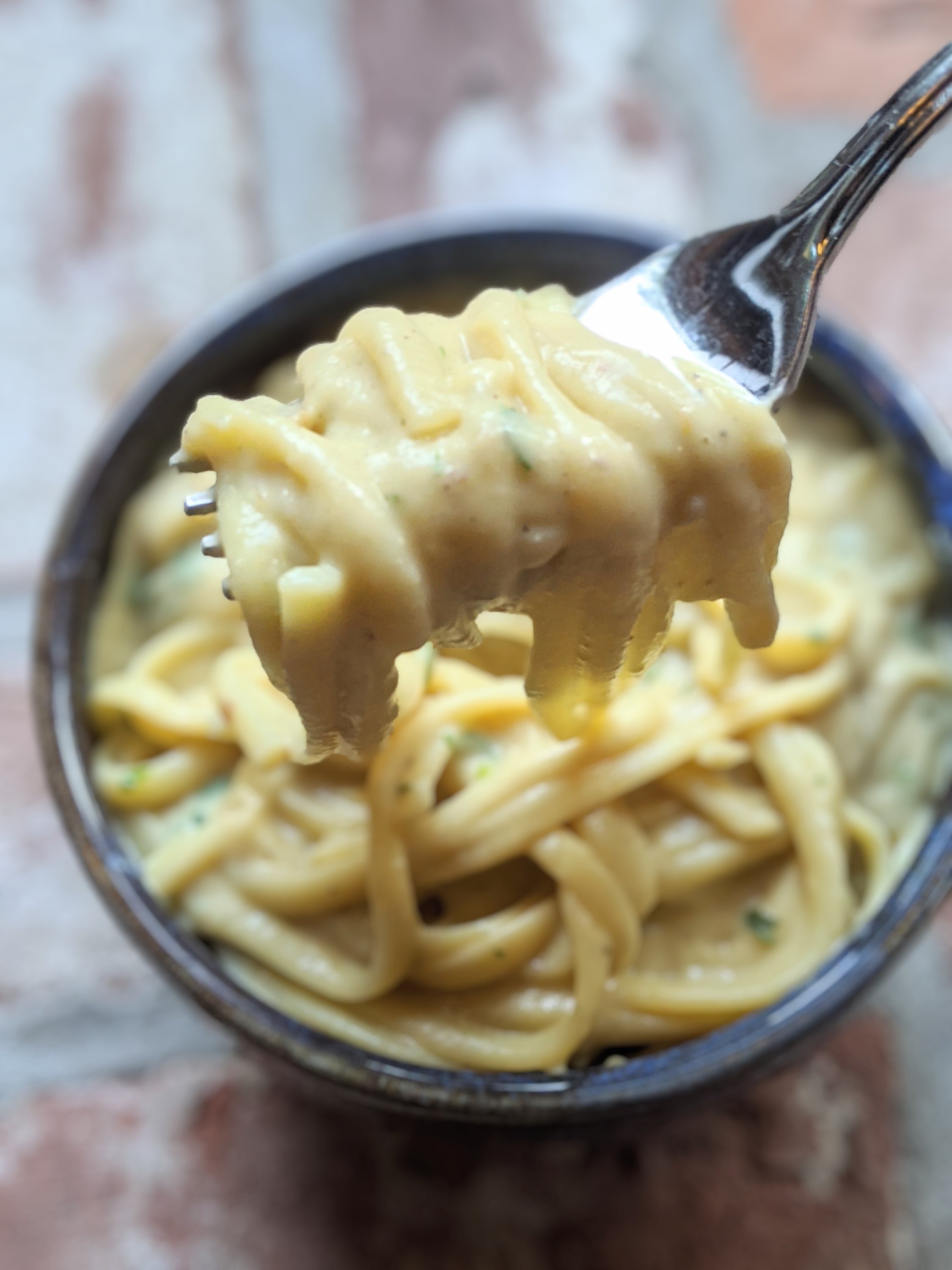 Vegan Almond Milk Alfredo Sauce (NO Cashews)
This vegan almond milk alfredo sauce is creamy, dairy free, and actually healthy from hidden veggies. A creamy plant-based dairy free vegan alfredo sauce without cashews.
Check out this recipe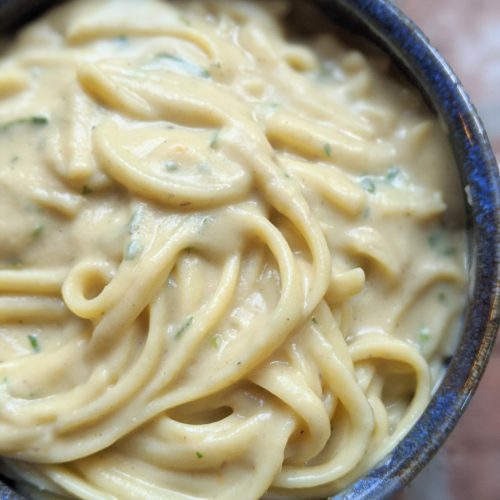 Vegan Weekend Snack Recipes
I love simple weekend snacks and treat that I can whip up when I have some extra time on the weekend!  I love baking, brunches, simple breakfast recipes, muffins, or special desserts.  This weekend's snack is…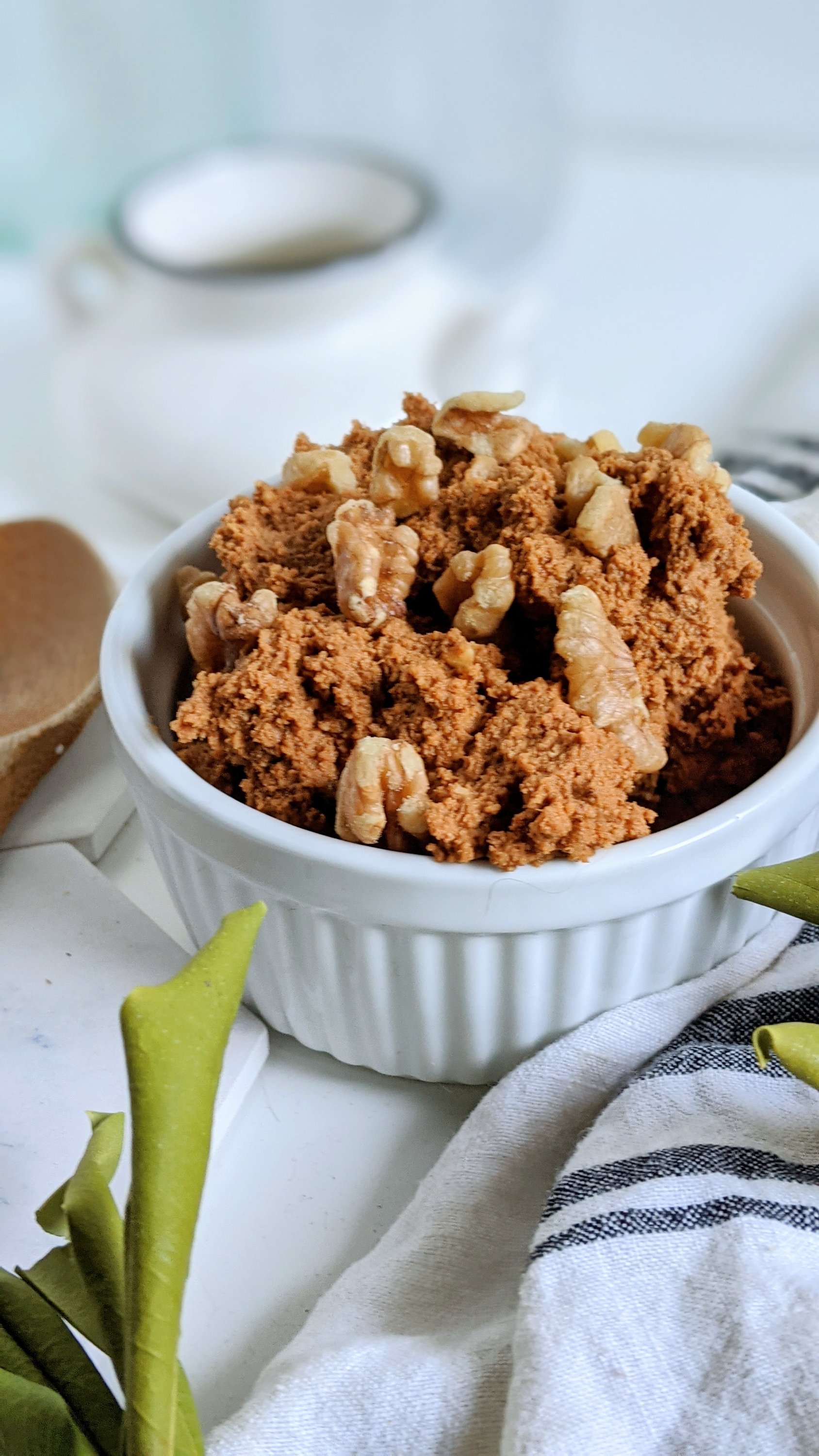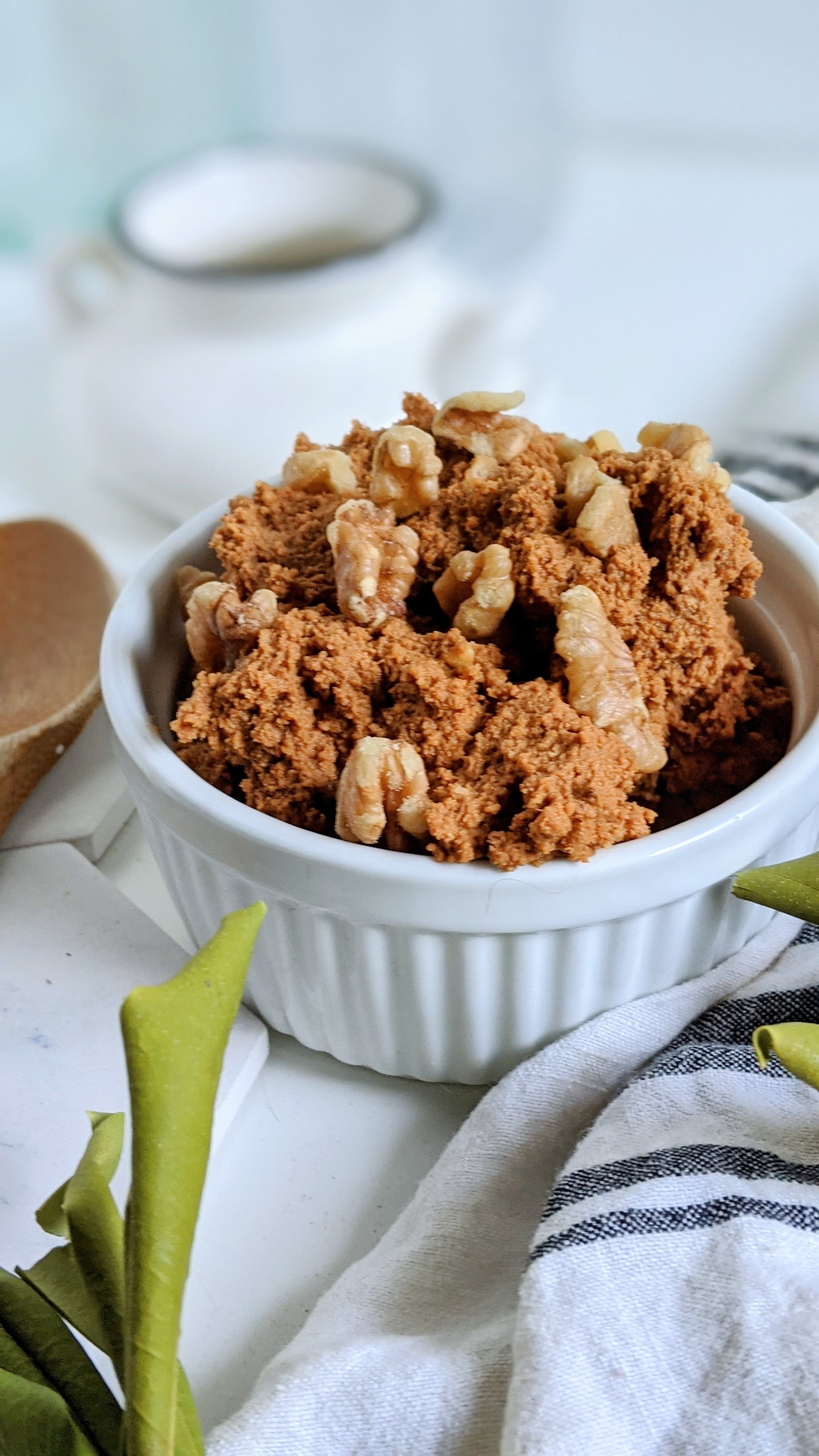 Pumpkin Brownie Batter (Vegan, GF, Paleo, Whole30)
This Healthy edible pumpkin brownie batter recipe is a real treat when you want something naturally sweet! It's vegan, gluten free, paleo, and Whole30 compliant!  Made with just 7 simple ingredients, this all-natural treat will satifsy that sweet tooth.
Check out this recipe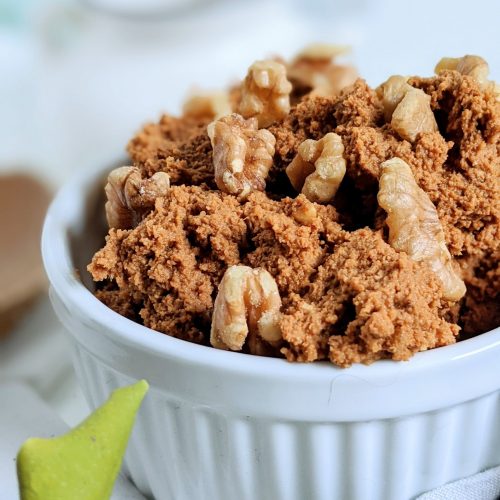 Vegan Bread Recipe of the Week
I love baking a loaf (or loaves) of bread on the weekend, usually with my sourdough starter. It's a great way to make a fantastic side dish that goes with breakfast, lunch, or dinner!  This week's bread goes with my Saag Aloo in the Slow Cooker: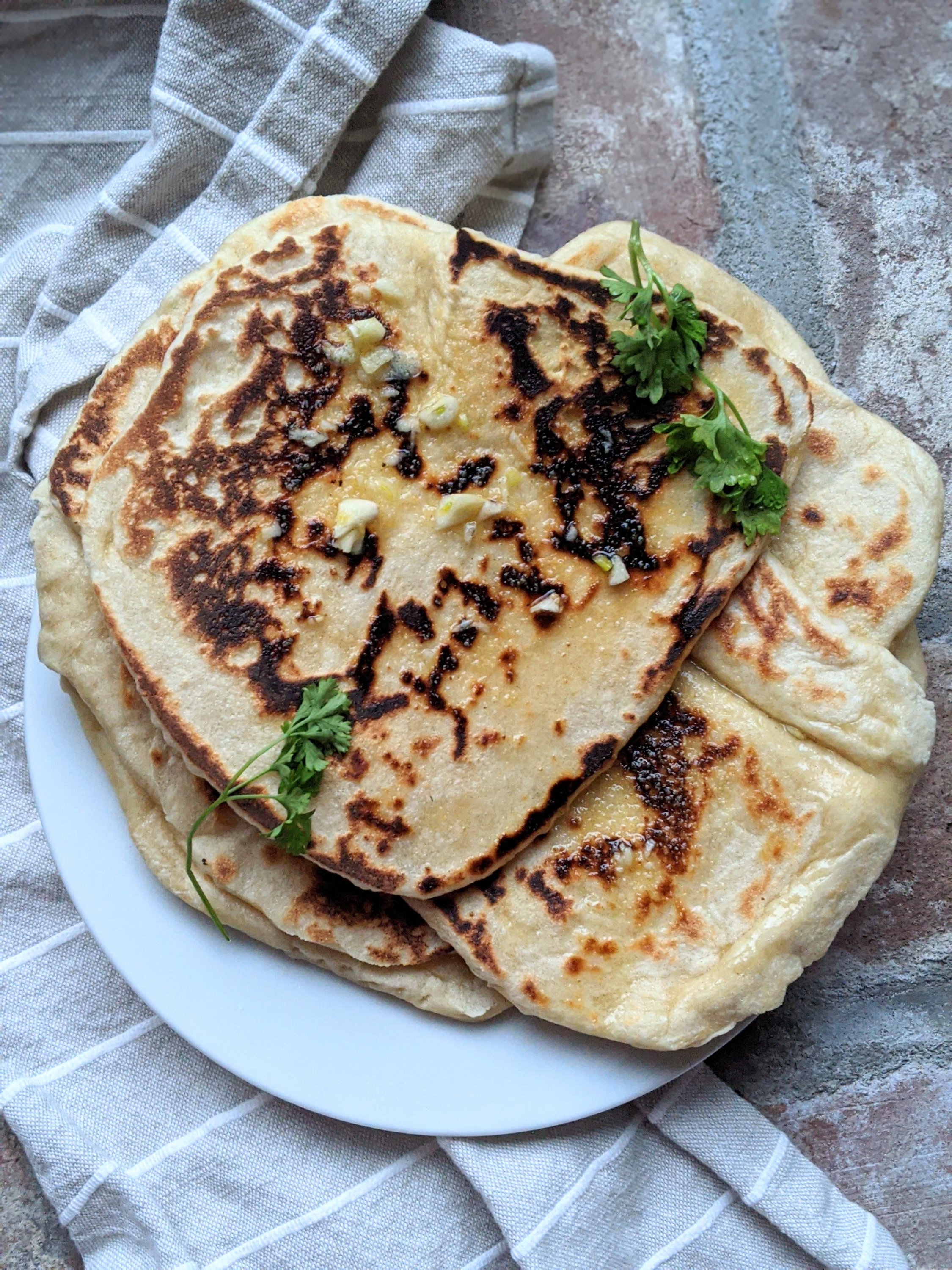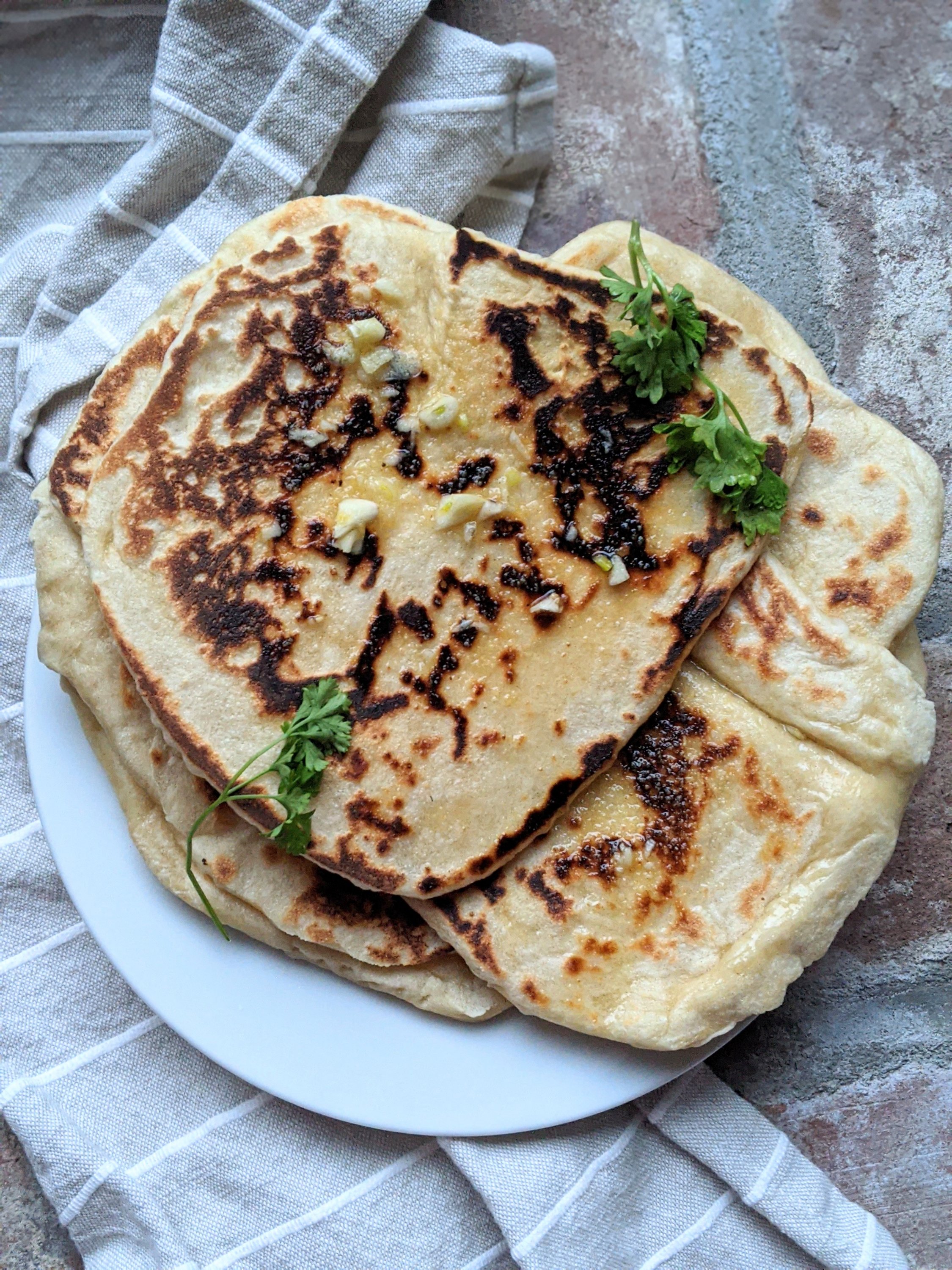 Vegan Sourdough Naan
This vegan sourdough naan recipe is made with sourdough discard and is so easy to make! Cooks in 2 minutes. Vegan, dairy free, egg, free!  This simple sourdough discard flatbread is fantastic alongside curries, soups, and stews. You can even use this garlic naan flatbread as a pizza crust.
Check out this recipe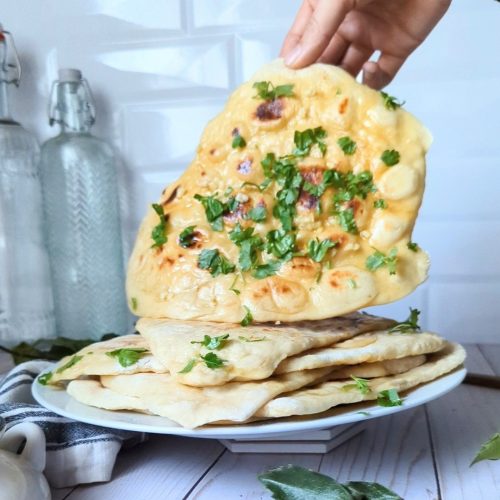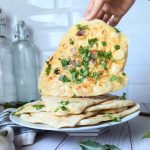 As always, if you make any recipes from this weekly vegan meal plan,  be sure to leave me a comment, rate this recipe, and tag me on Instagram so I can feature you. I love seeing all your photos of my recipe recreations!
Let's stay in touch – make sure to sign up for my newsletter to get healthy recipes delivered fresh to your inbox. And don't forget to follow over on Pinterest, Instagram , & Twitter– I'd love to connect with you there!