A list of our favorite recipes for this week's vegan meal plan. As a meal prepper, I love planning out healthy meals at the start of each week. Simple, everyday, plant-based recipes you'll love! This week is the second week of January, so here are some fantastic recipes coming up. Breakfast, lunch, and dinner inspiration for your table! For Veganuary and beyond 🙂
Happy New Year everyone! I wanted to try something fun this year, so II decided to make a list of recipes for a weekly vegan meal plan everyone can enjoy. These are recipes that we eat regularly on the homestead, and are simple and totally recreatable for cooks of any skill level. Check out all of my Weekly Vegan Meal Plans here!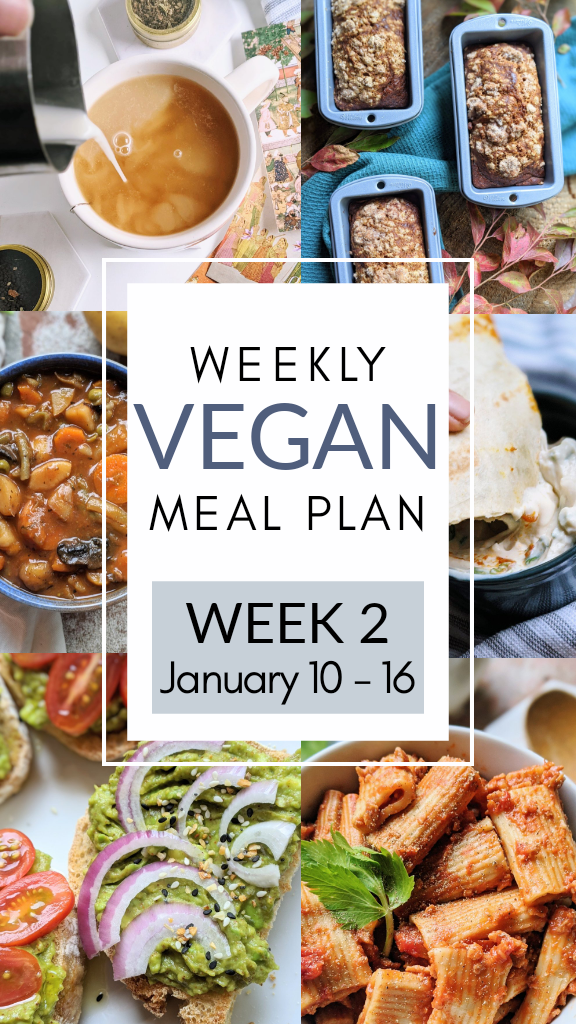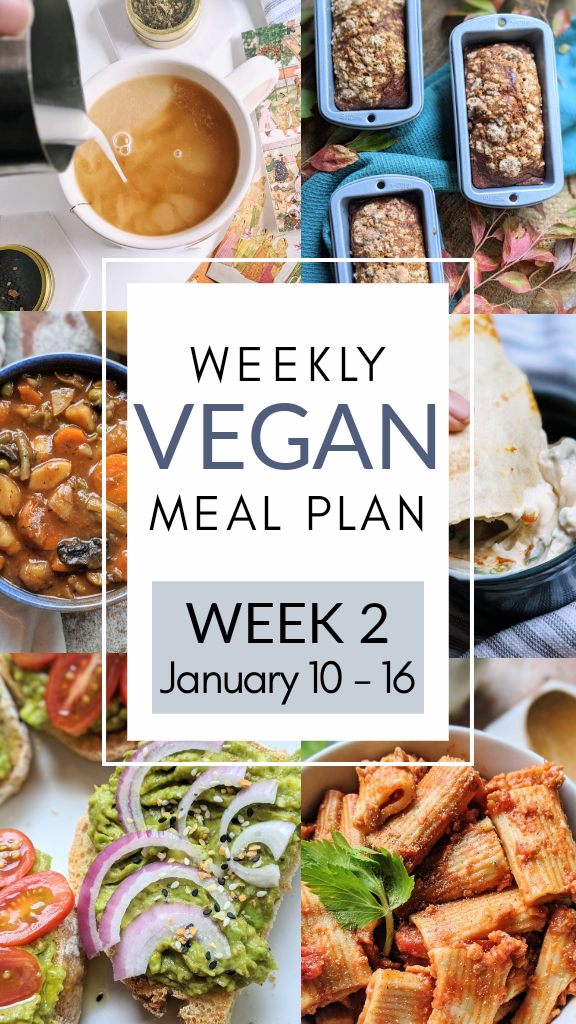 How To Do Plant-Based Meal Prep!
I choose 2 breakfasts for the week, 1 weekened brunch, 2 weekly lunches, 4 dinners, and one bread. Batch cooking is a lifesaver, so I make multiple portions of everything and prep them out for the week. Honestly, I don't get tired of eating the same thing for lunch every day because I switch up the flavors each week. If you like variety, then you can alter between recipes. Because we work Monday-Friday 9-5 schedules, Sunday is the best meal prep day for us. But choose whatever day works best for you.
Honestly, this year will be all about the pantry staple ingredients for us. Since COVID has impacted our grocery shopping frequency, I've been building lots of fresh healthy meals from what we already have on hand. You can read through my Top 125 Vegan Pantry Staple Ingredients & Recipes that I stock my pantry with. There are some surprising items on there… especially the proteins!
Weekly Vegan Breakfast Recipes
I like prepping one breakfast for me, and one for my husband. I try to prep about 5 servings of each so we have ready-made breakkies that we can just heat and eat. Click the links below the images to see the full recipes!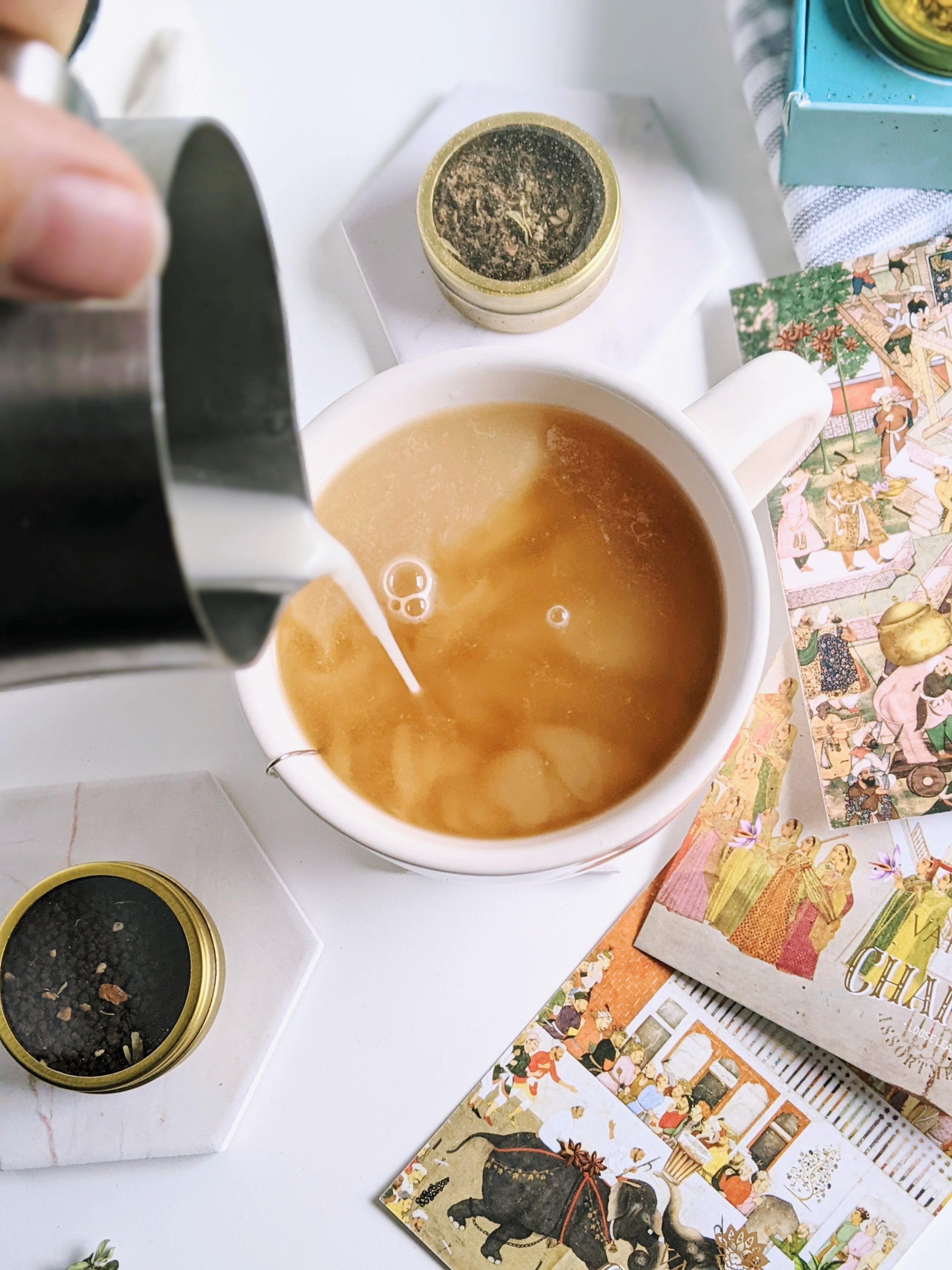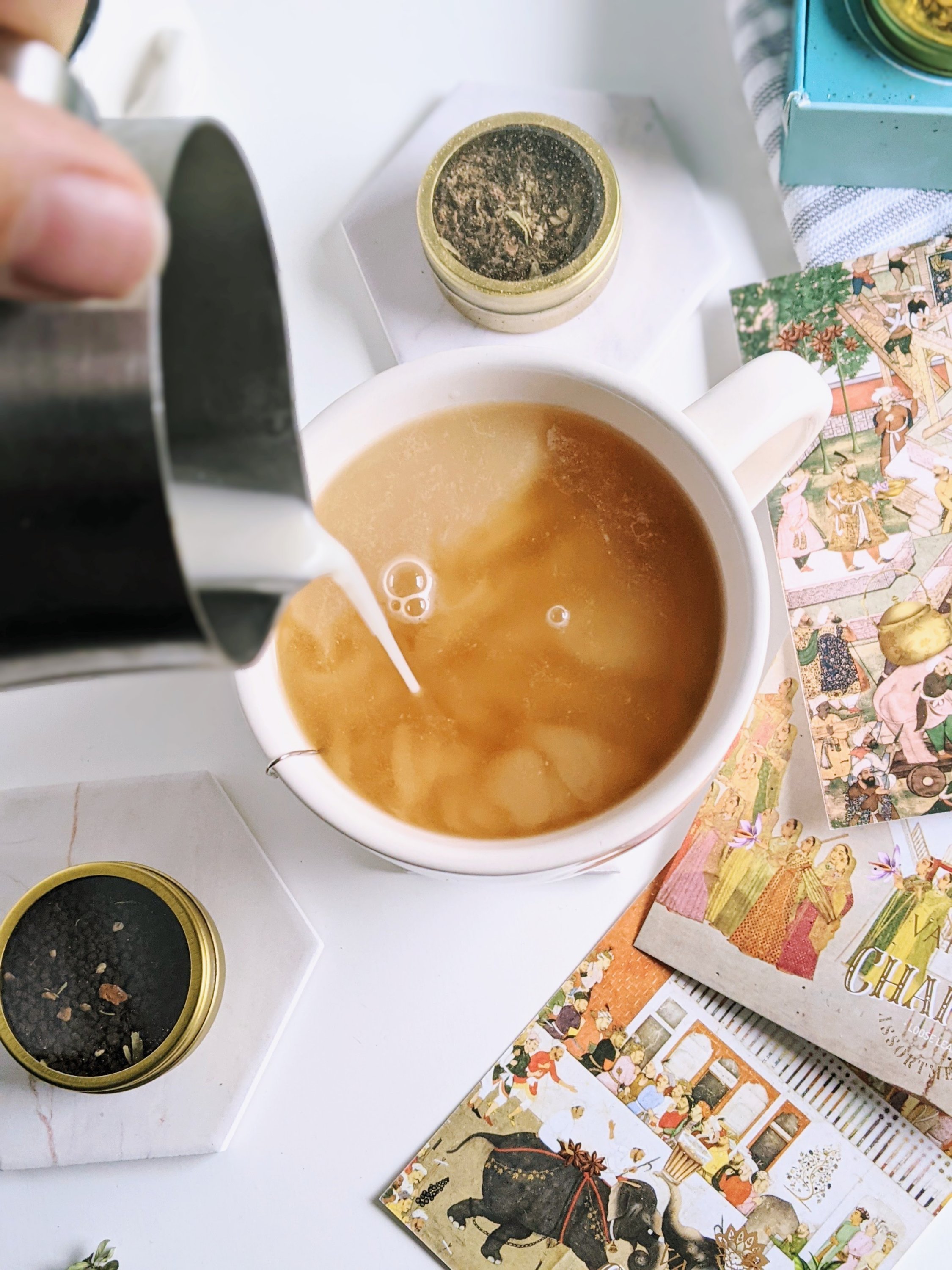 Oat Milk Chai Latte
This oat milk chai latte recipe is the perfect warming drink! Hot spiced chai tea, naturally sweetened, with steamed oat milk is vegan, dairy free and SO cozy!  Great for breakfast or for a afternoon tea break, enjoy with some cookies or biscuits and unwind.
Check out this recipe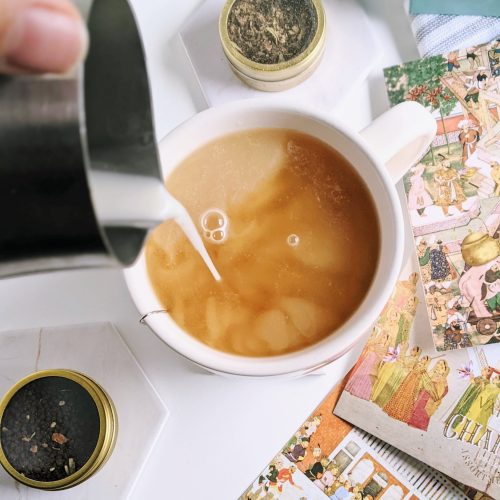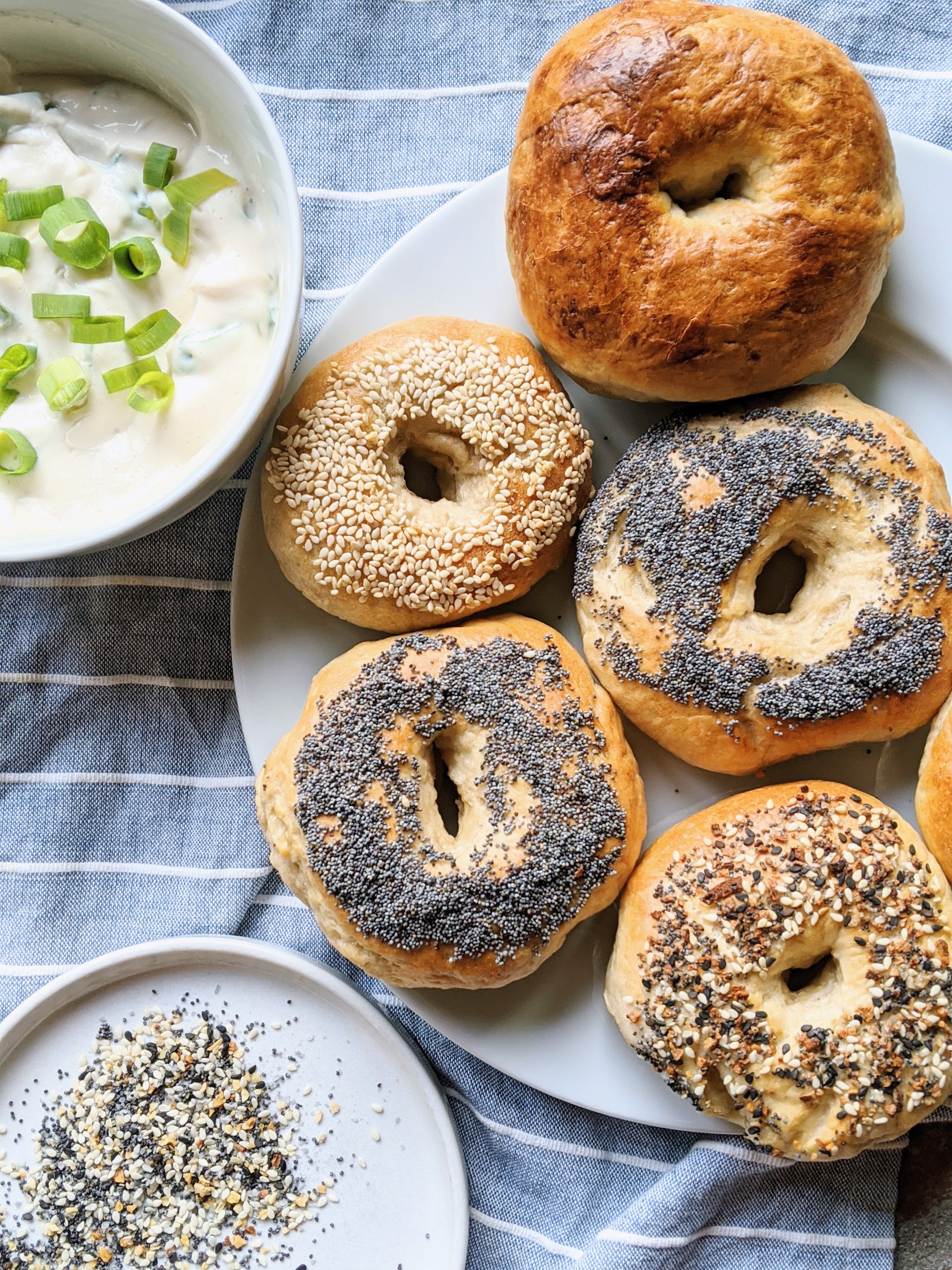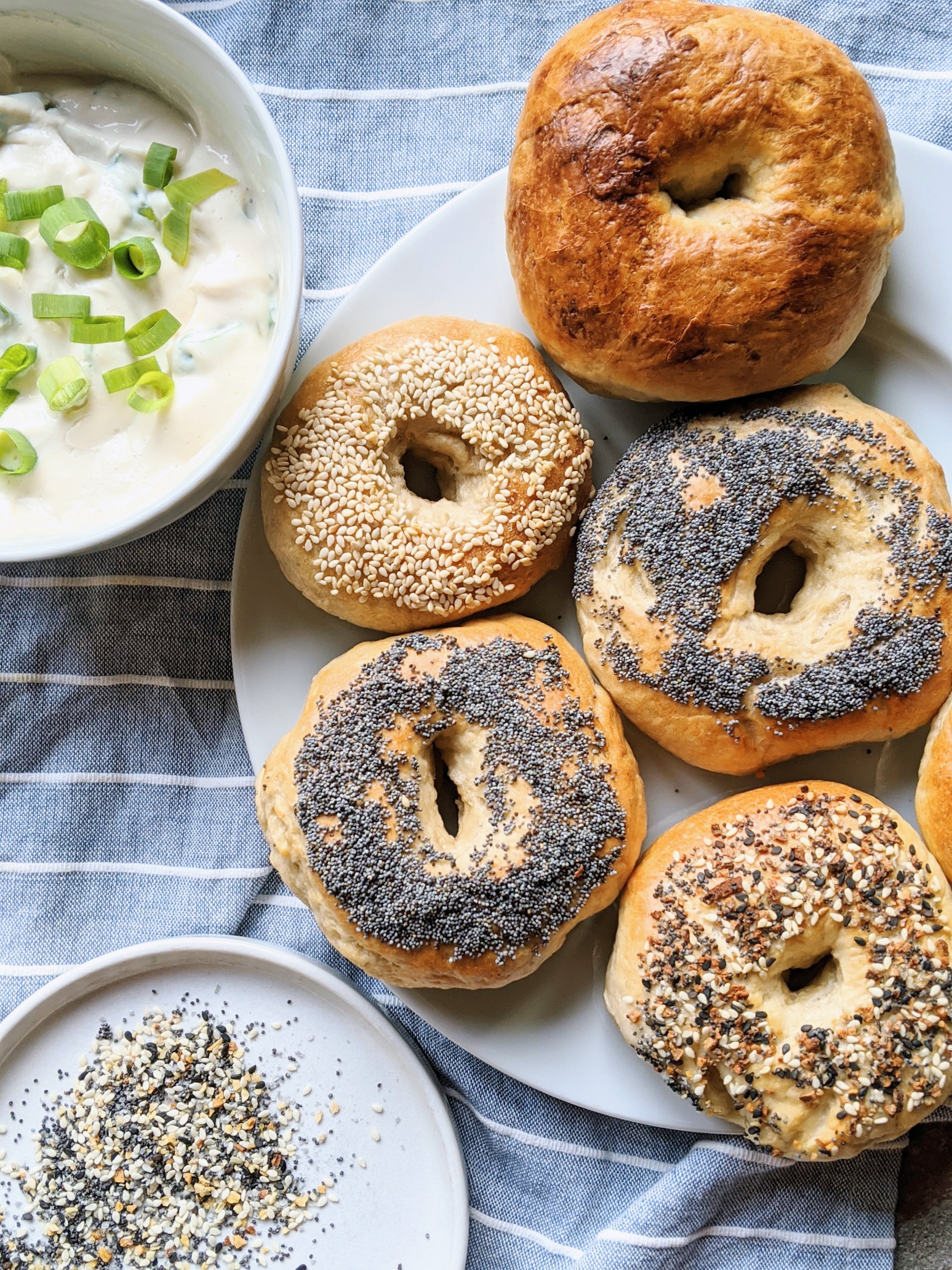 Vegan Sourdough Bagels
These vegan sourdough bagels will WOW anyone at your breakfast table: hearty, homemade, flavorful, and plant-based!  Eat with cream cheese, peanut butter, jam, or even use these as a pizza bagel base. 
Check out this recipe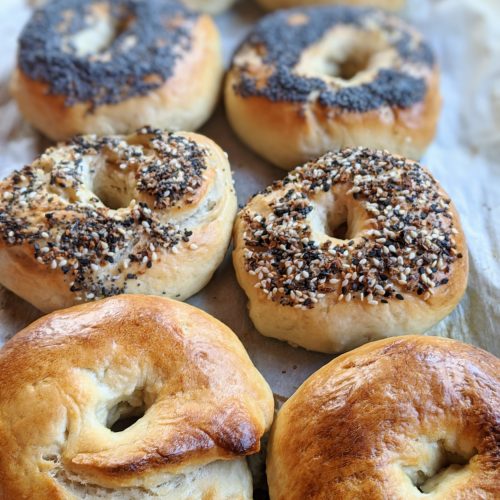 Weekday Vegan Work or School Lunches
Lunches for us are almost always soups – but the occassional sandwich, wrap, or salad will get thrown in the rotation. I cook 2 large pots of soup on Sunday nights and divide them into jars for the week. That way, when noon rolls around we can just heat + eat!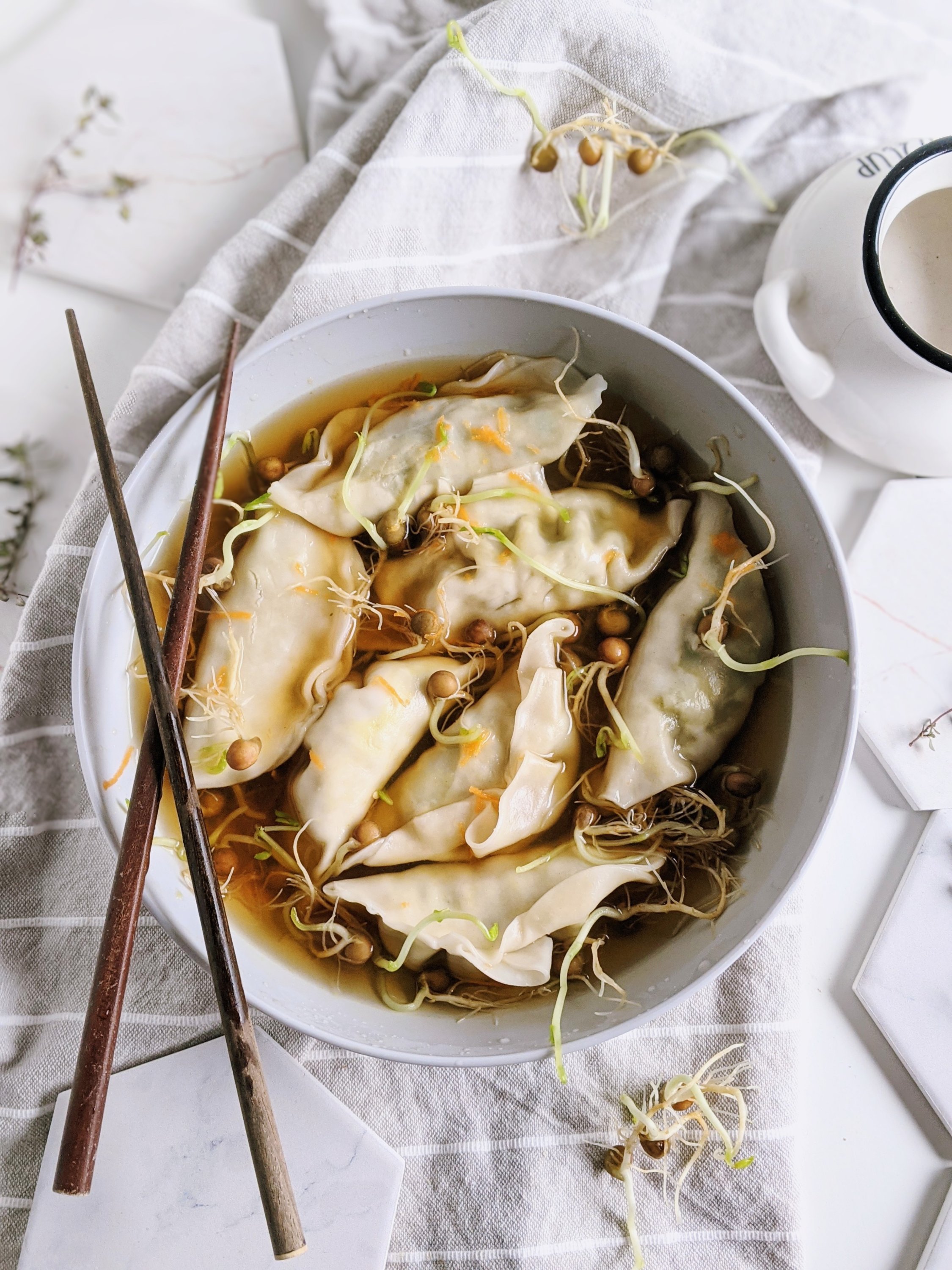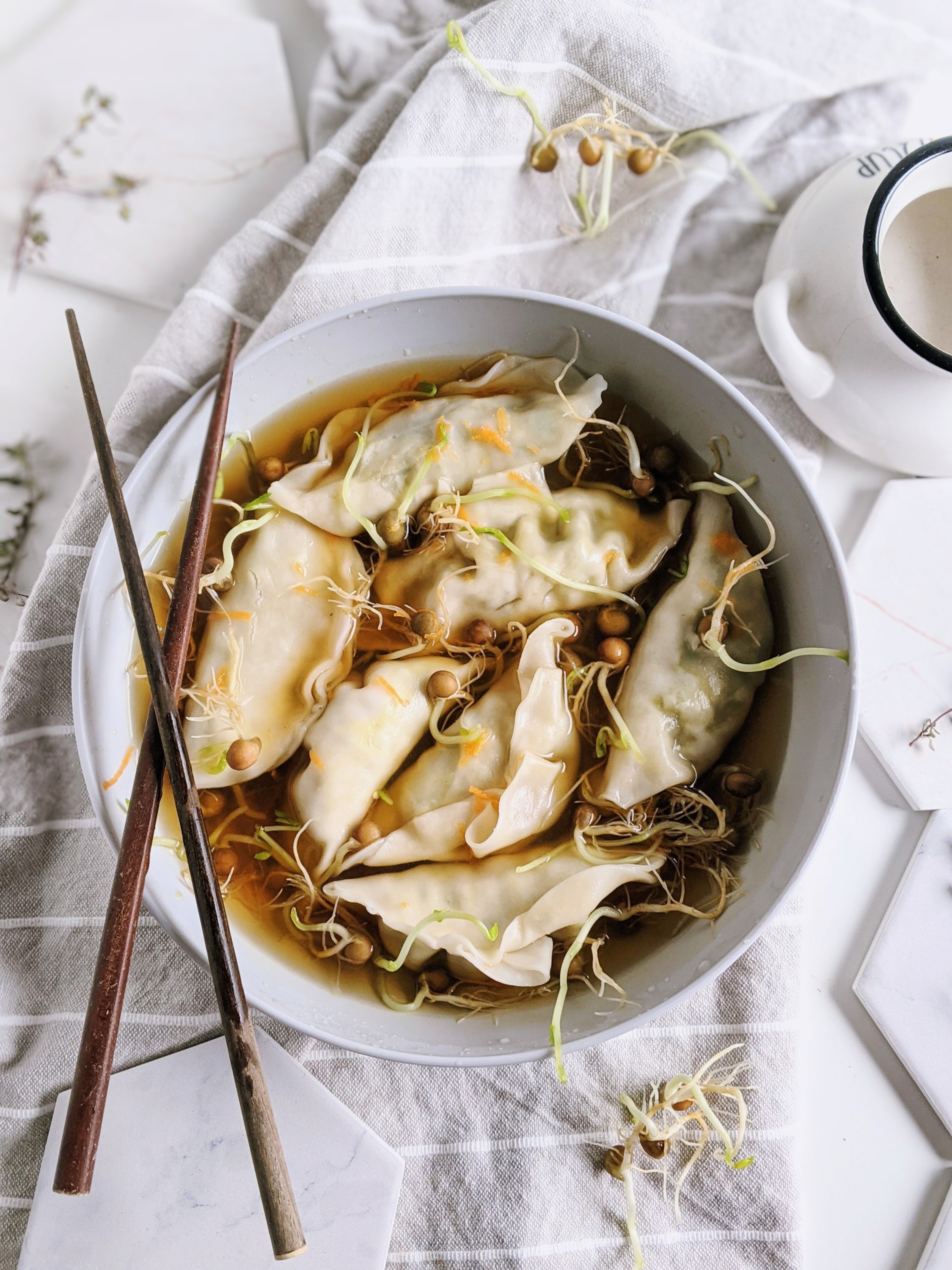 Potsticker Soup
This bright and fresh potsticker soup uses fresh vegetables, frozen dumplings, and a quick flavorful broth - ready in 15 minutes!  Great as a light lunch or dinner idea, this soup is versatile and can be loaded with any veggies you love. Great to serve as an appetizer with rice, proteins, or a stir fry lo mein.
Check out this recipe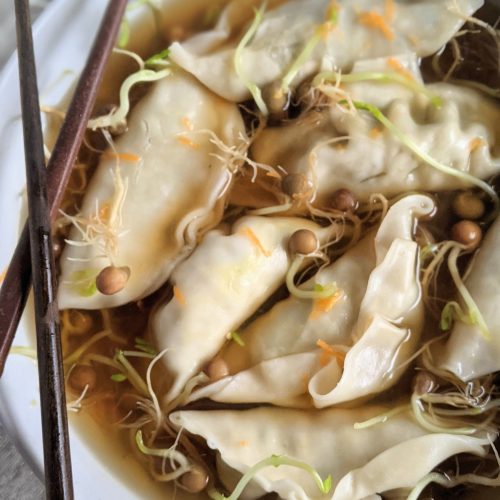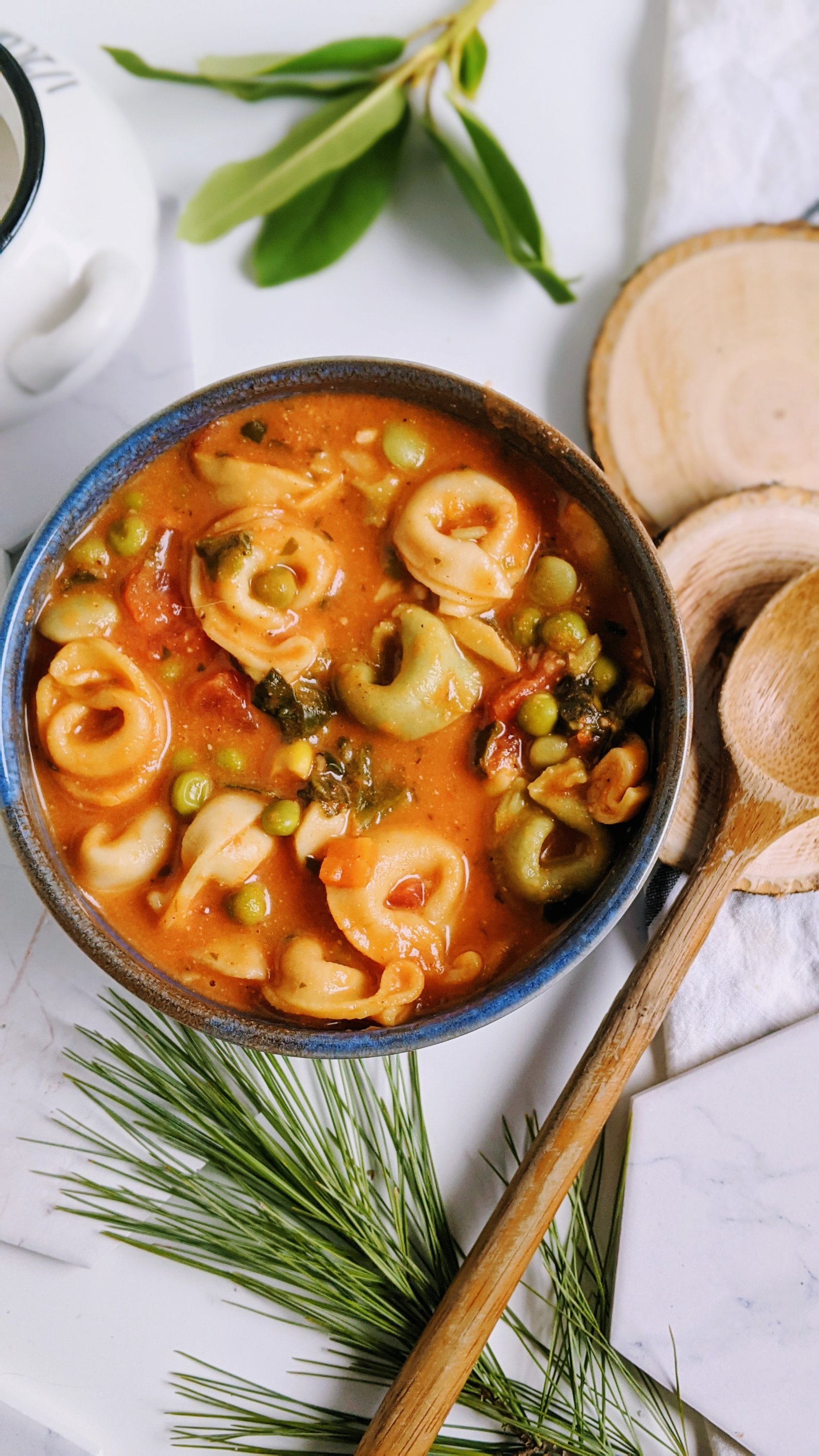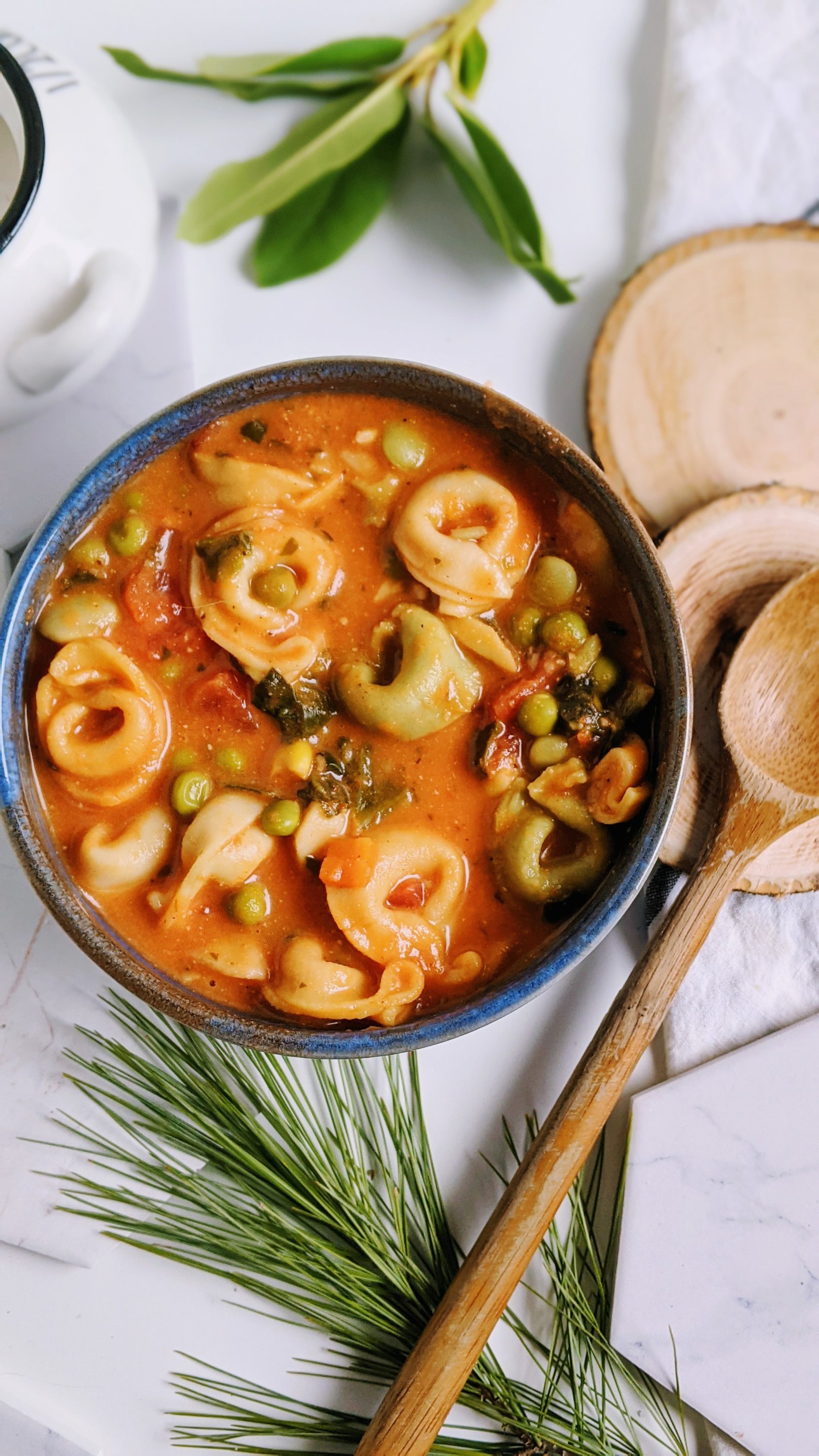 Tomato Tortellini Soup with Spinach
This Tomato Tortellini Soup with spinach is cooked in one pot for easy clean up! It uses freezer and pantry ingredients for a healthy soup in 30 minutes!  Serve with a fresh side salad and a thick slice of sourdough bread! 
Check out this recipe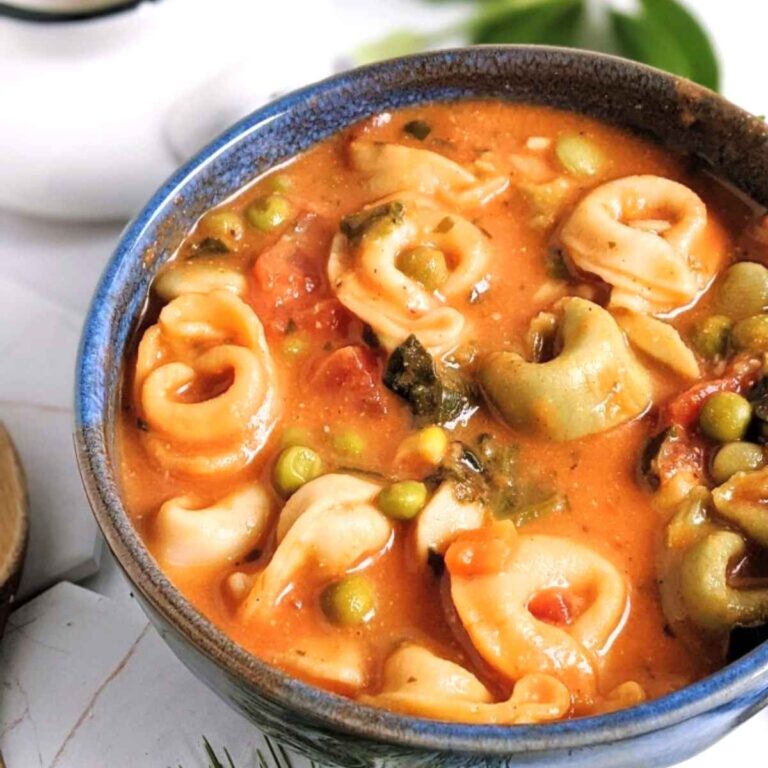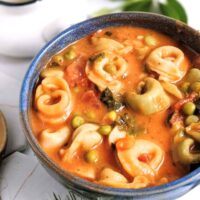 Easy Vegan Weeknight Dinners
Dinners for us rotate around some great pantry staple ingredients: rice, pastas, grains, and potatoes. I try to mix it up with the carb, protein, and vegetable selections every week. I usually make 3 or 4 different dinners per week, and we enjoy them for a few nights in a row.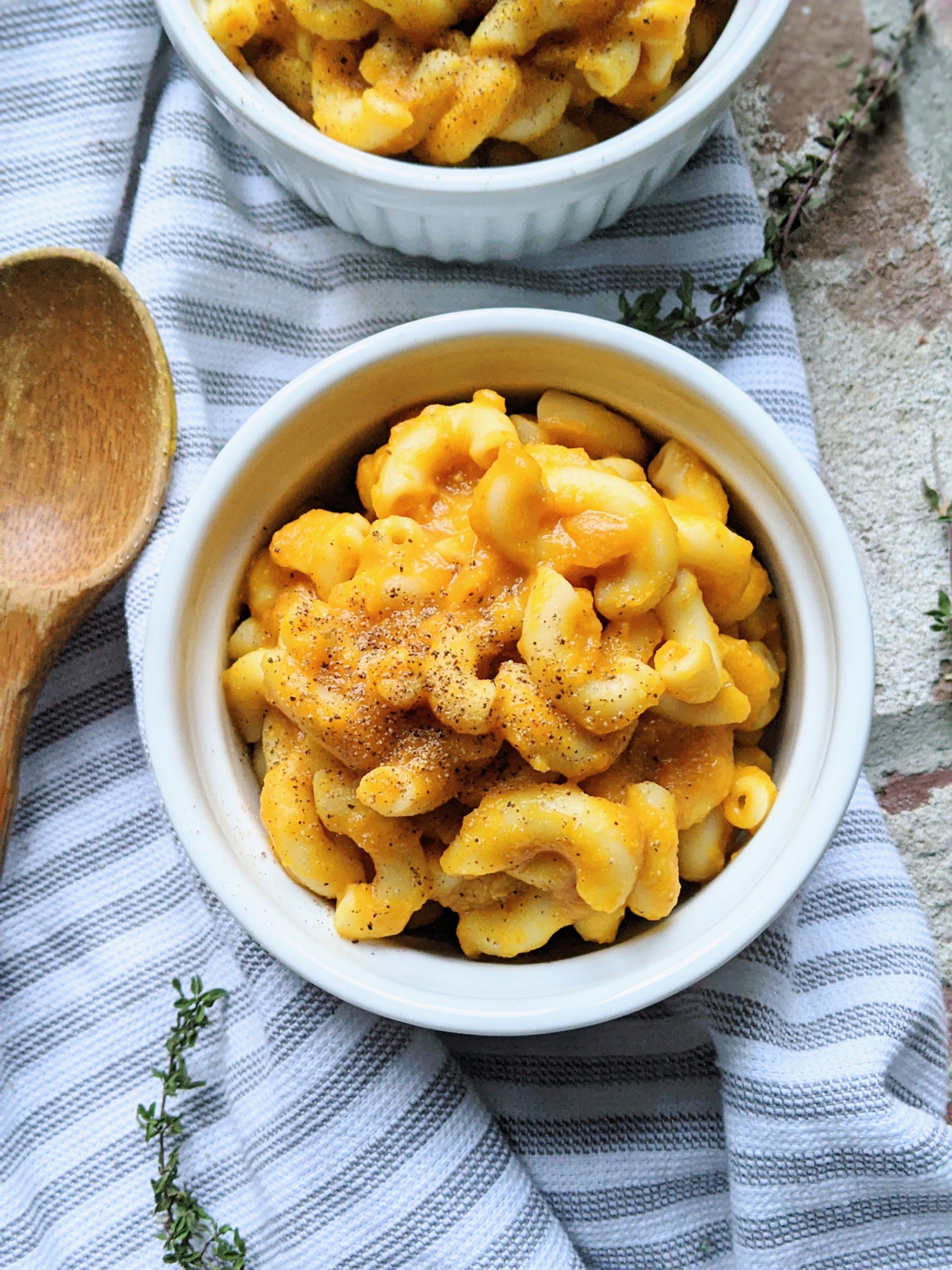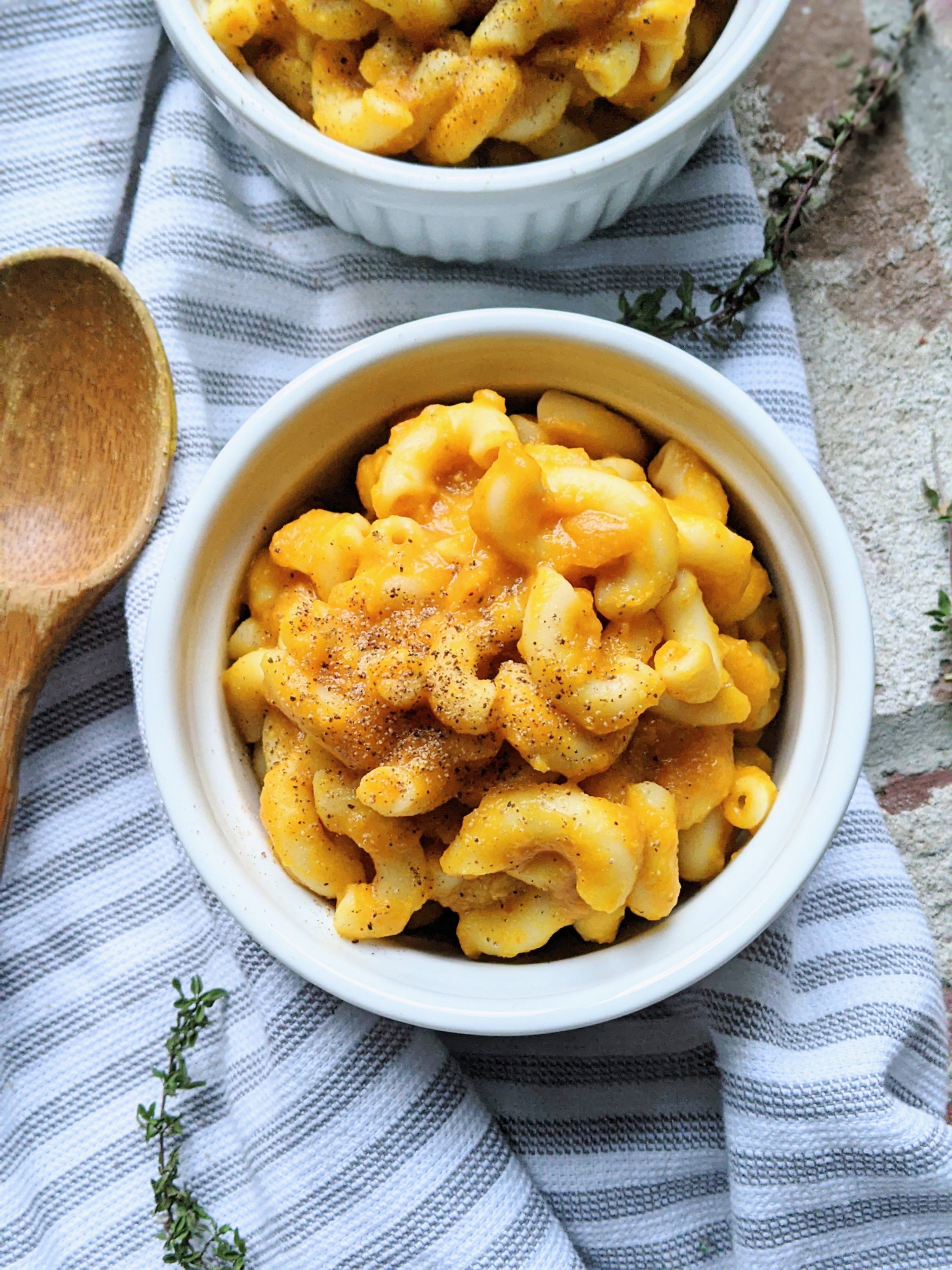 Vegan Pumpkin Mac and Cheese Bake
Vegan Pumpkin Mac and Cheese Bake is a healthy and fun twist on a classic comfort food - creamy, flavorful, vegan, and gluten free!  Great as a make ahead holiday side dish, everyone at the table will want seconds... or thirds.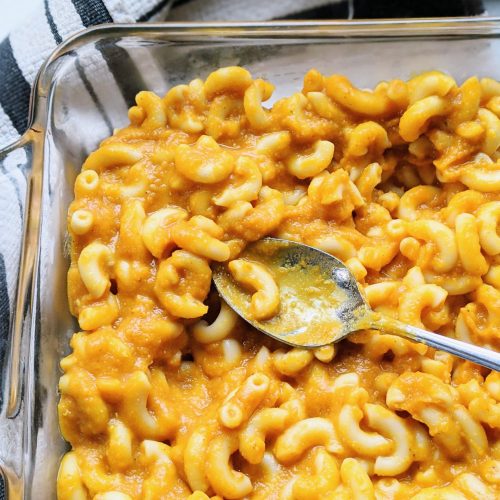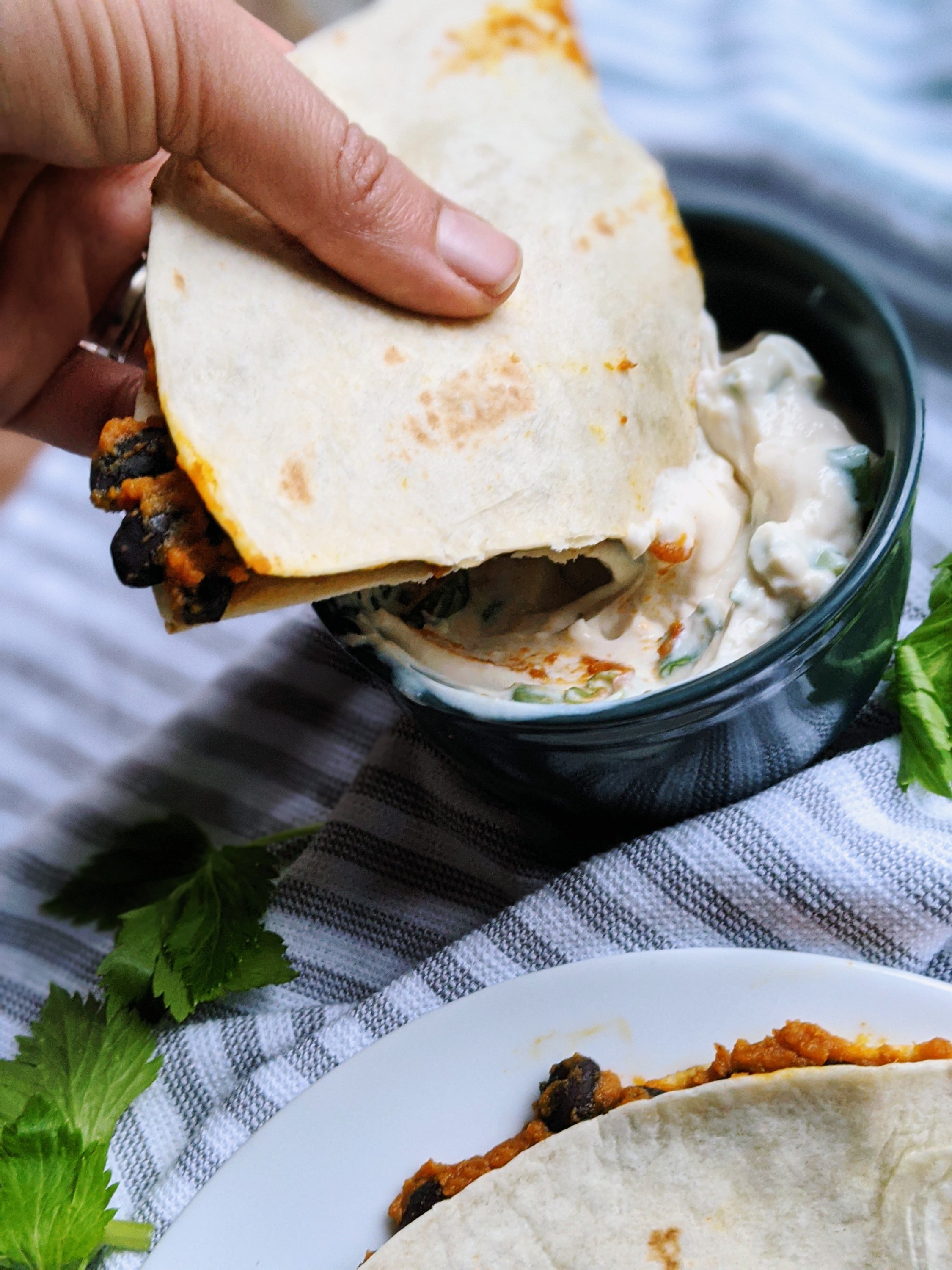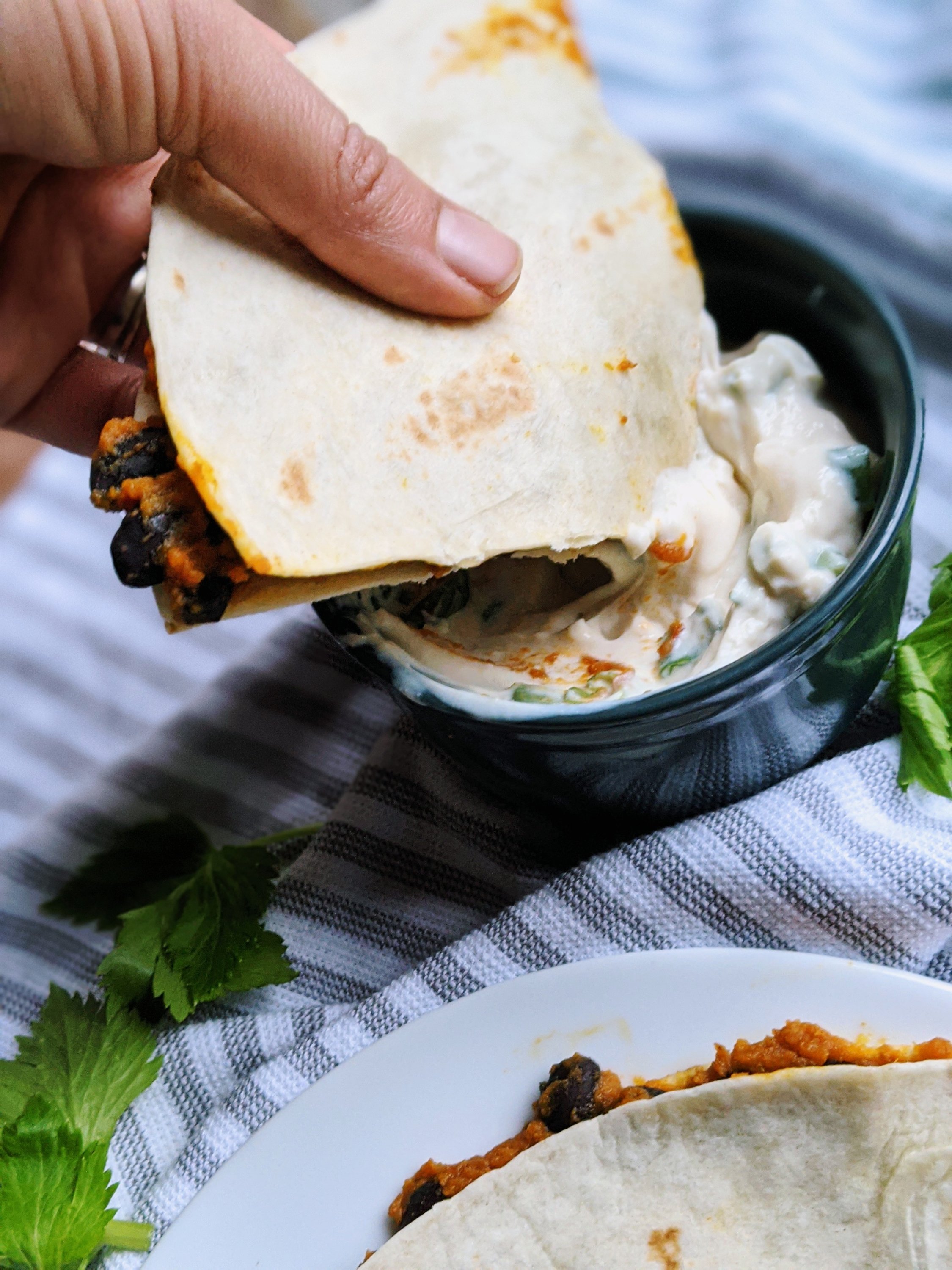 Plant Based Quesadillas
This plant based quesadillas recipe is a simple, quick, and high protein lunch or dinner. Loaded with vegetables and beans, this recipe is hearty and filling.
Check out this recipe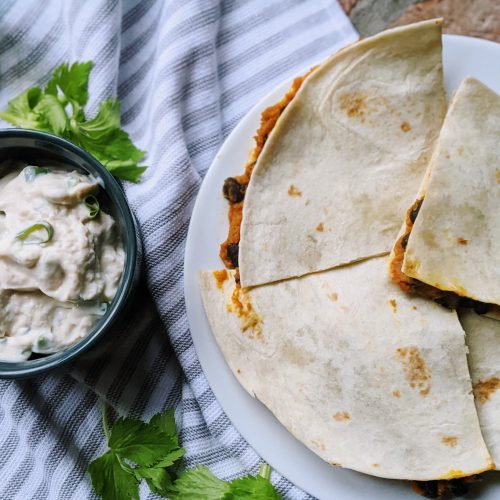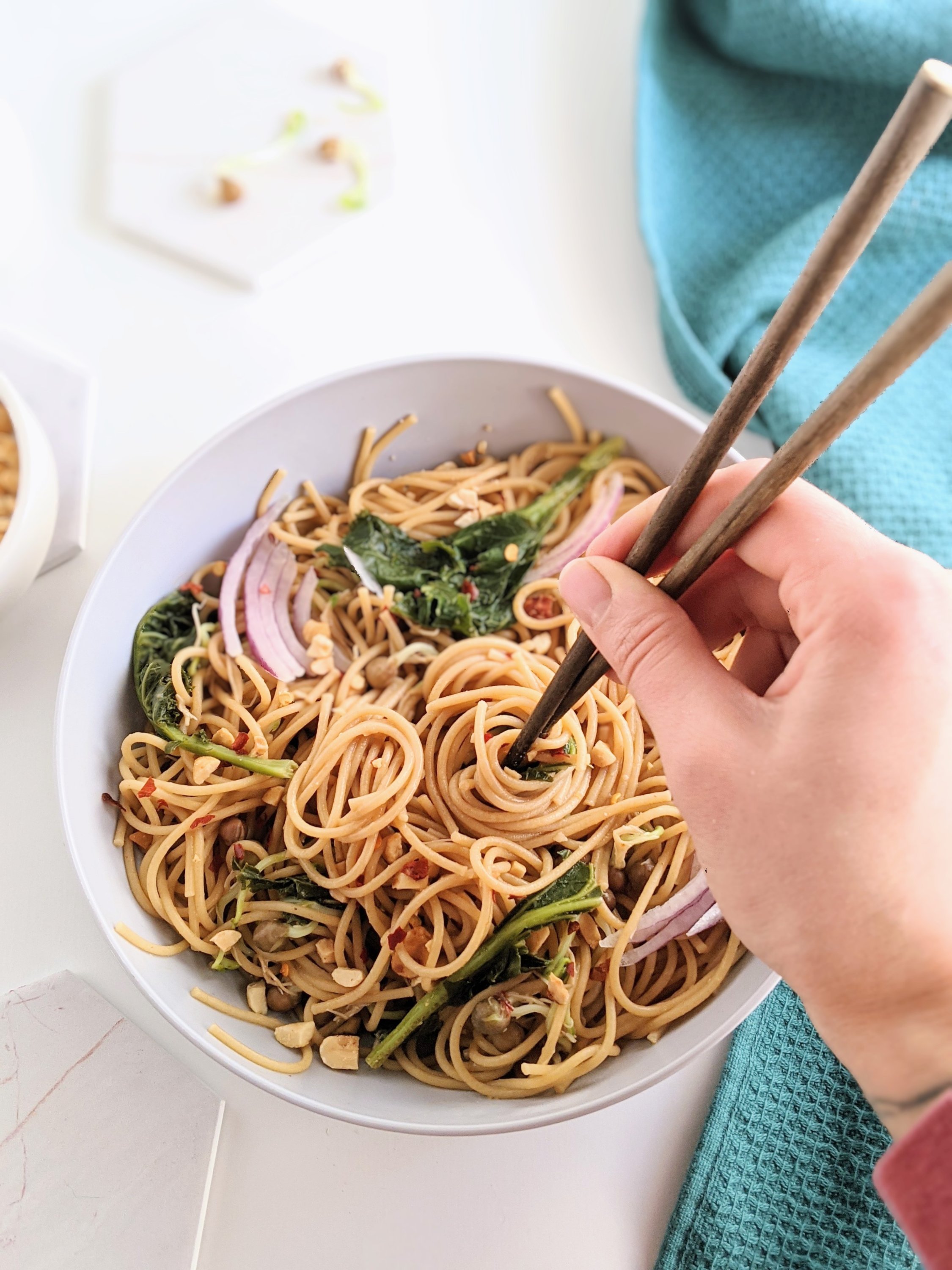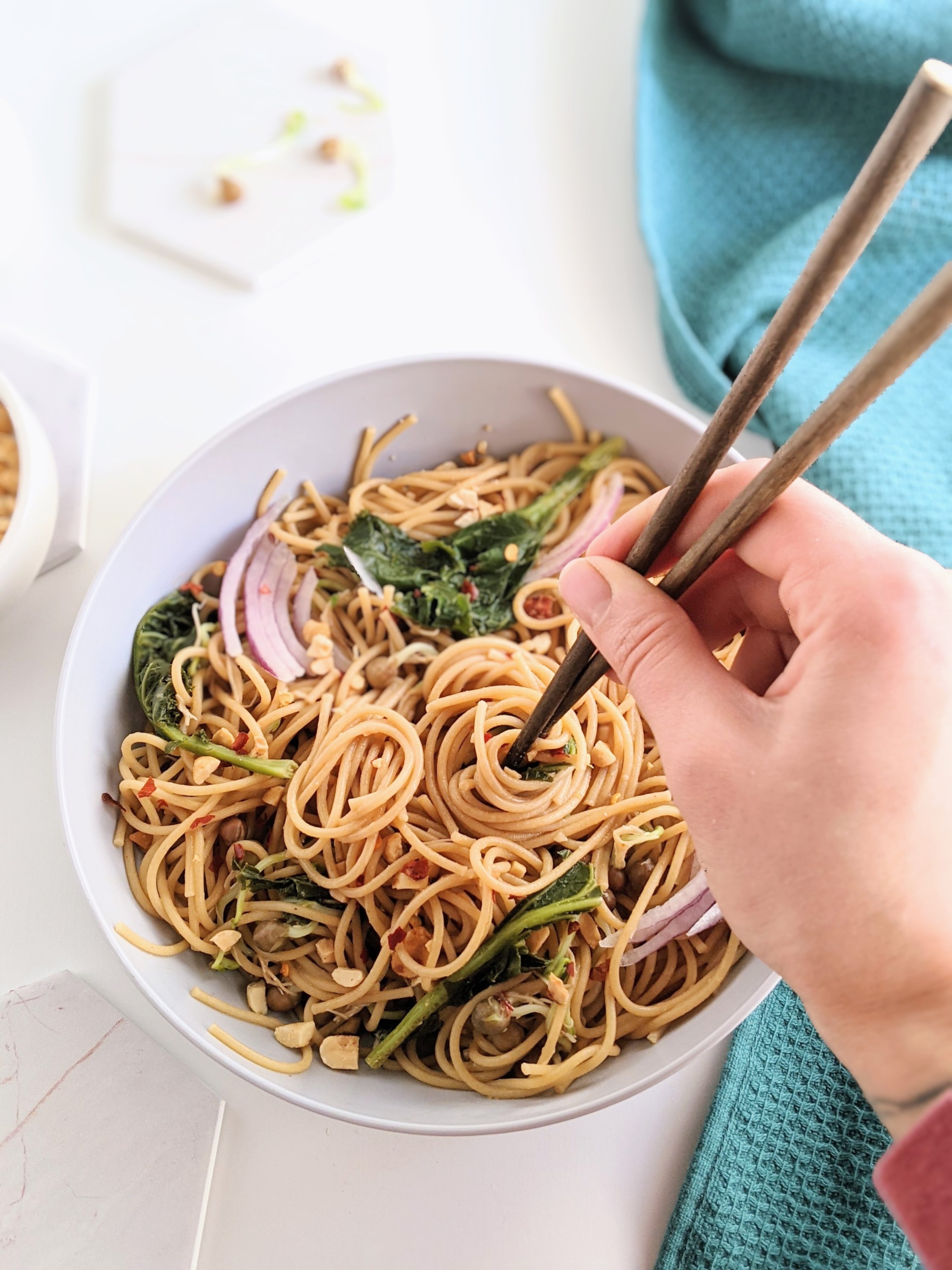 Vegan Peanut Noodles
This creamy vegan peanut noodles recipe is ready in about 15 minutes, and makes a fresh and healthy light lunch or dinner!  Green onions and kale or spinach give this dish crunch, and the creamy peanut sauce makes these noodles totally lush.
Check out this recipe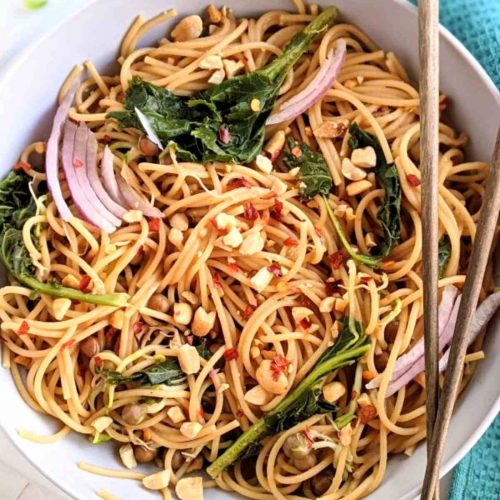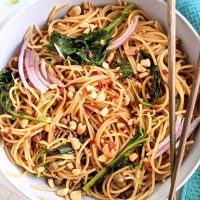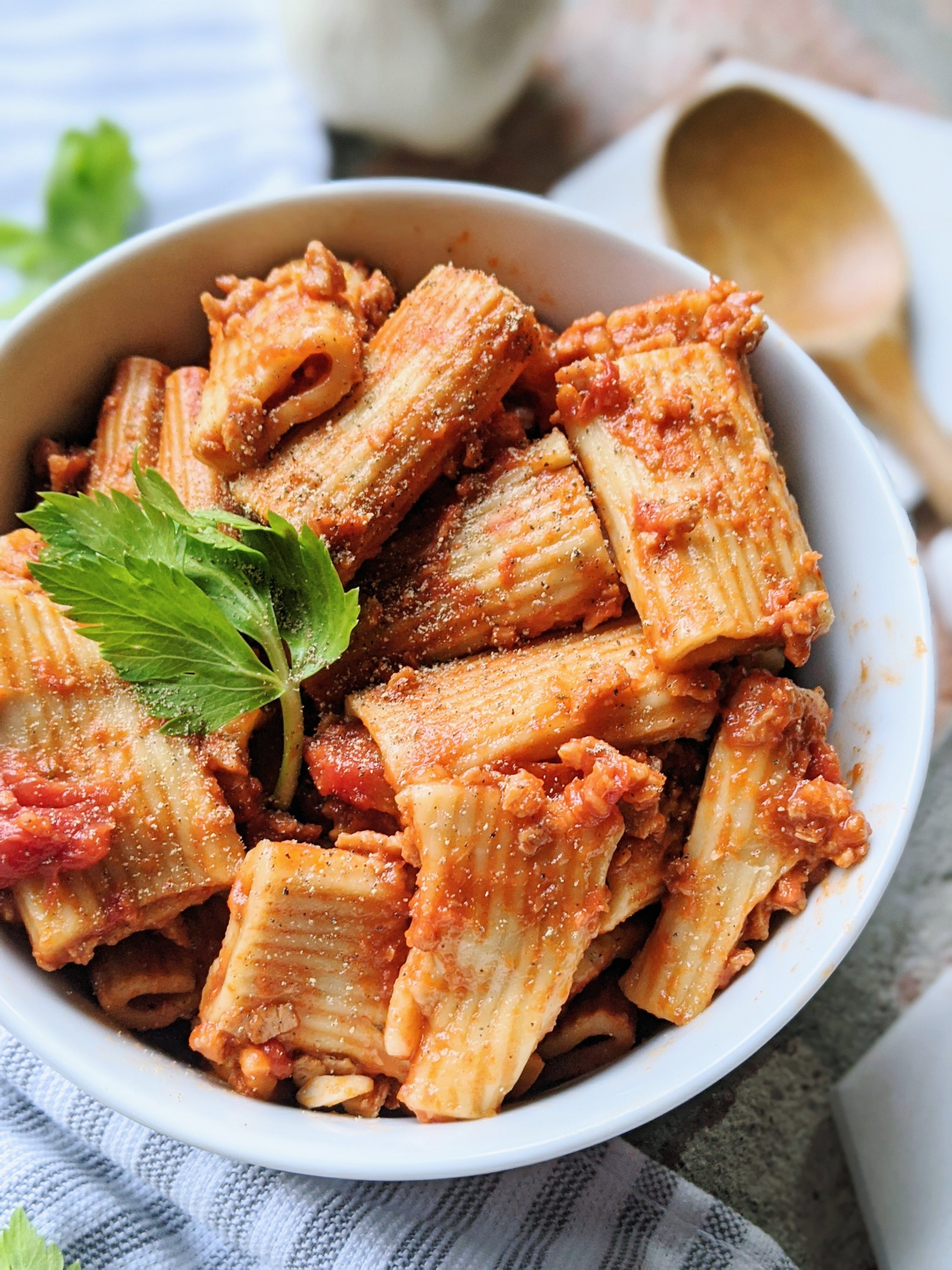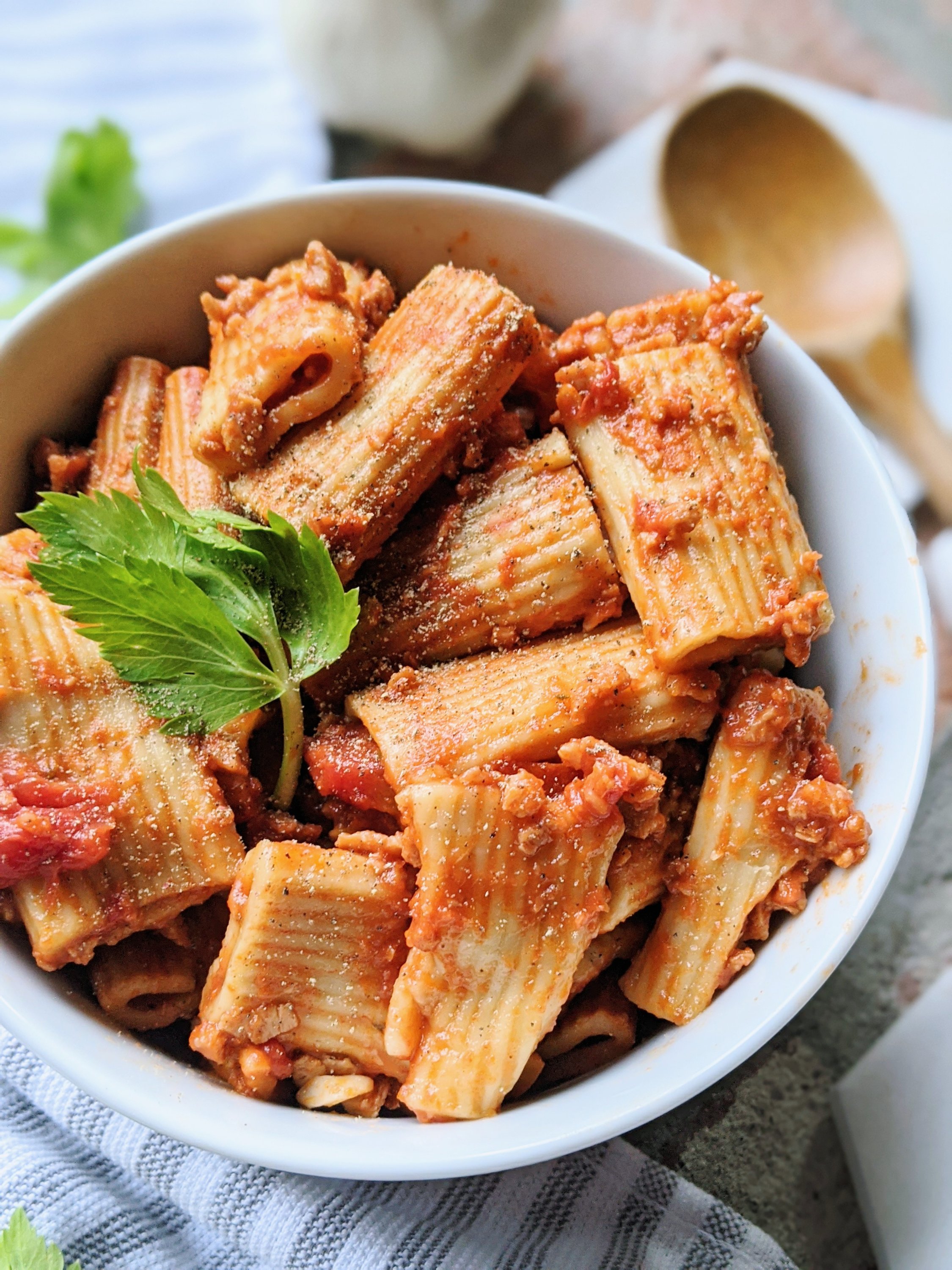 Instant Pot Pantry Pasta
This Instant Pot Pantry Pasta recipe is a healthy and irresistible meatless pressure cooker pasta made completely with pantry staple ingredients! Loaded with hearty rigatoni, rich tomatoes, and savory spices.  One of the best vegetarian and gluten free dump dinners in the pressure cooker.
Check out this recipe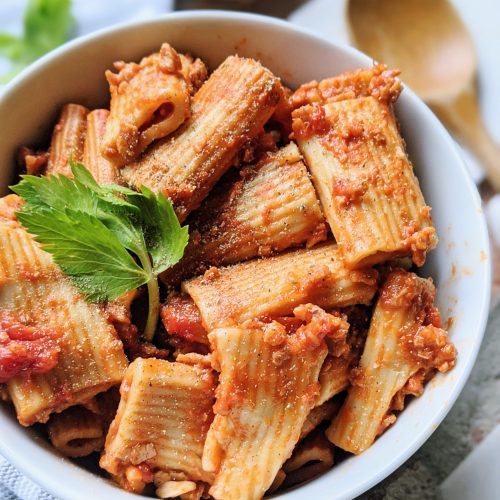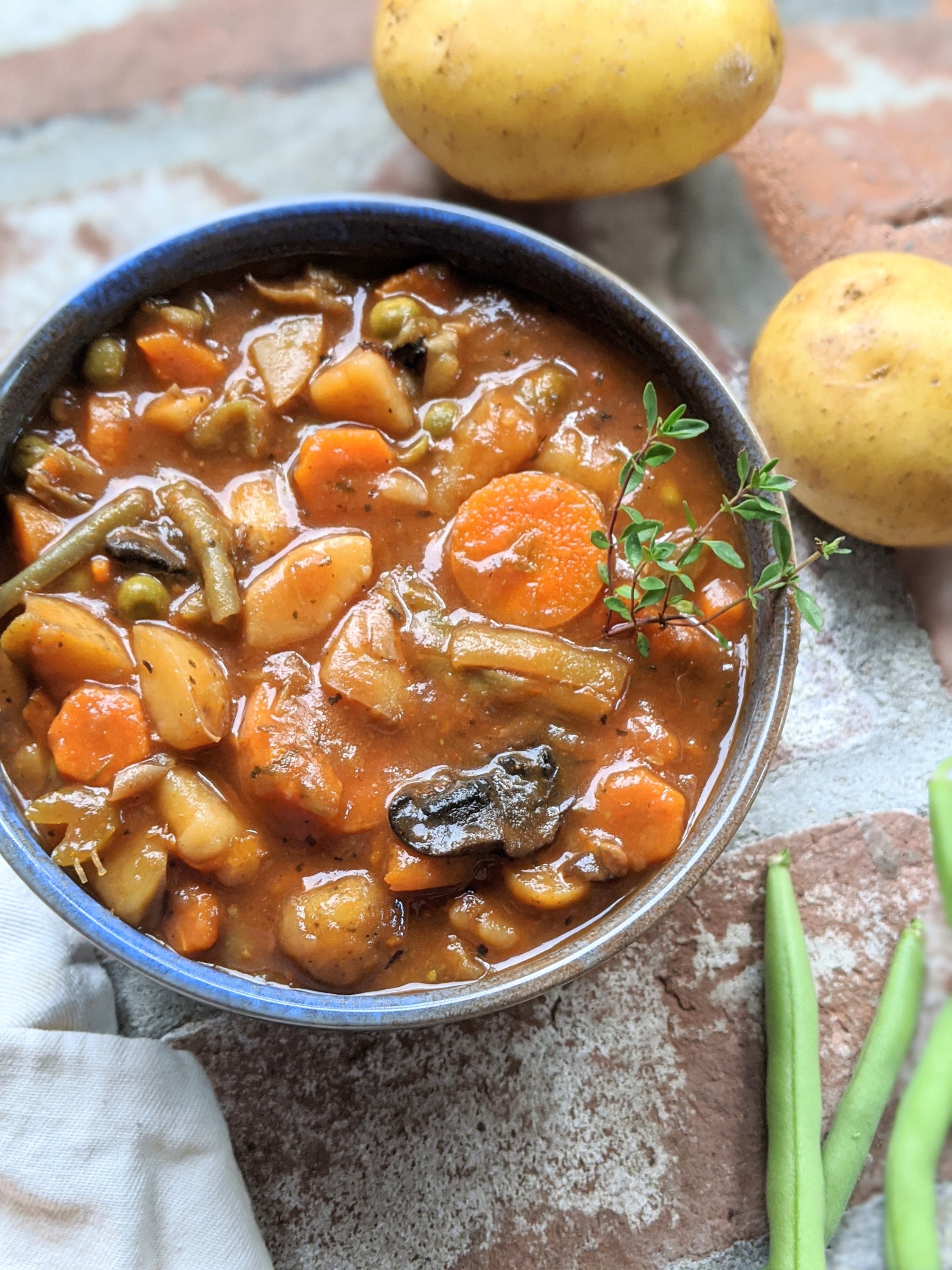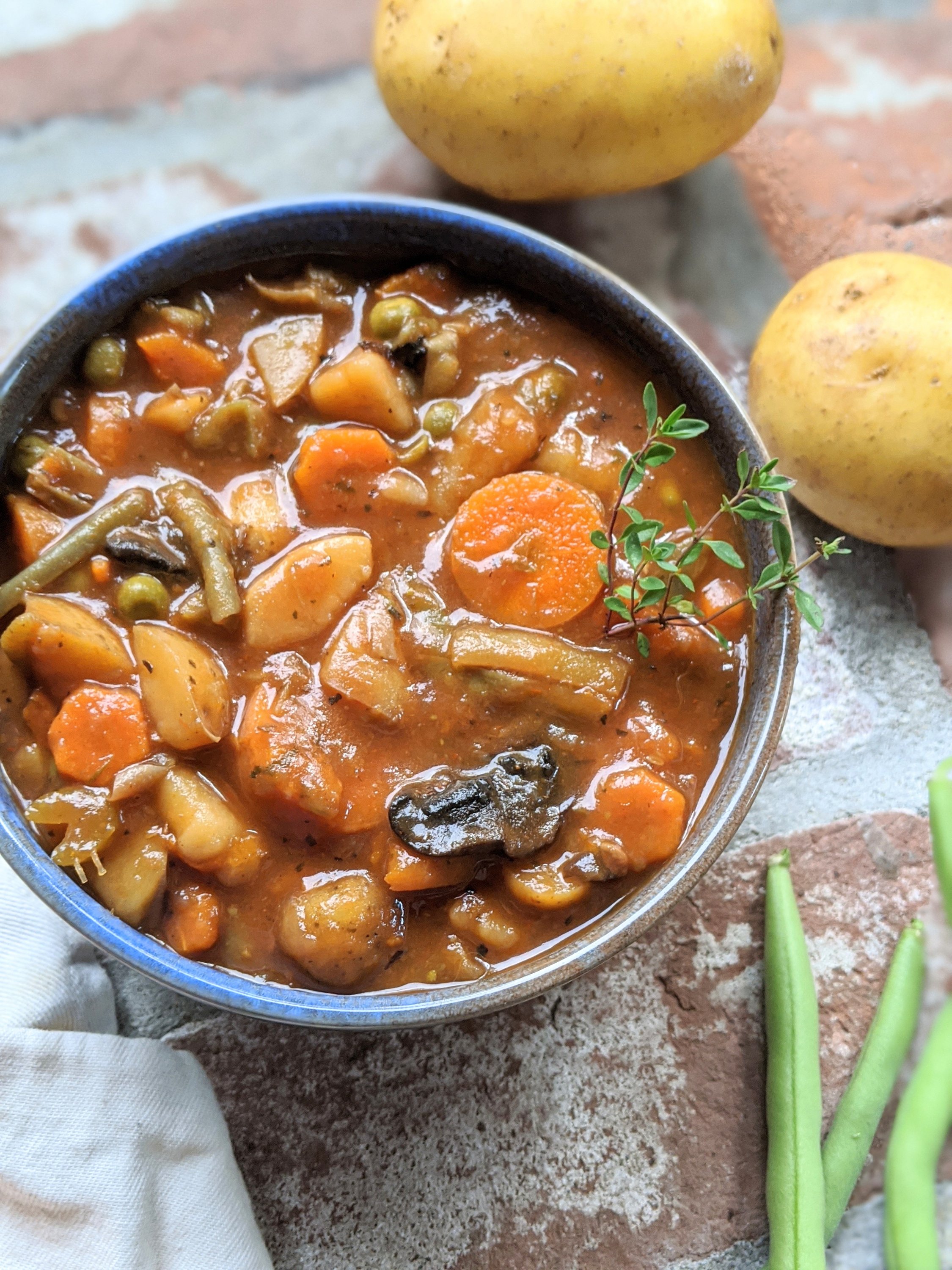 Vegan Beef Stew
This Vegan Beef Stew recipe is thick, flavorful, loaded with vegetables, and easy to make. Serve over rice, mashed potatoes, or noodles. A fantastic fall or winter dinner, hearty vegan vegetable stew!
Check out this recipe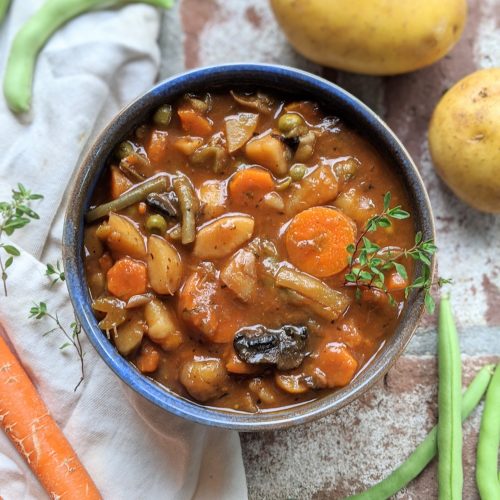 Vegan Weekend Brunch Recipes
I love simple weekend meals that I can whip up quickly after sleeping in! I love toasts, simple breakfast sandwiches, chickpea scrambles, and muffins. This week's brunch is…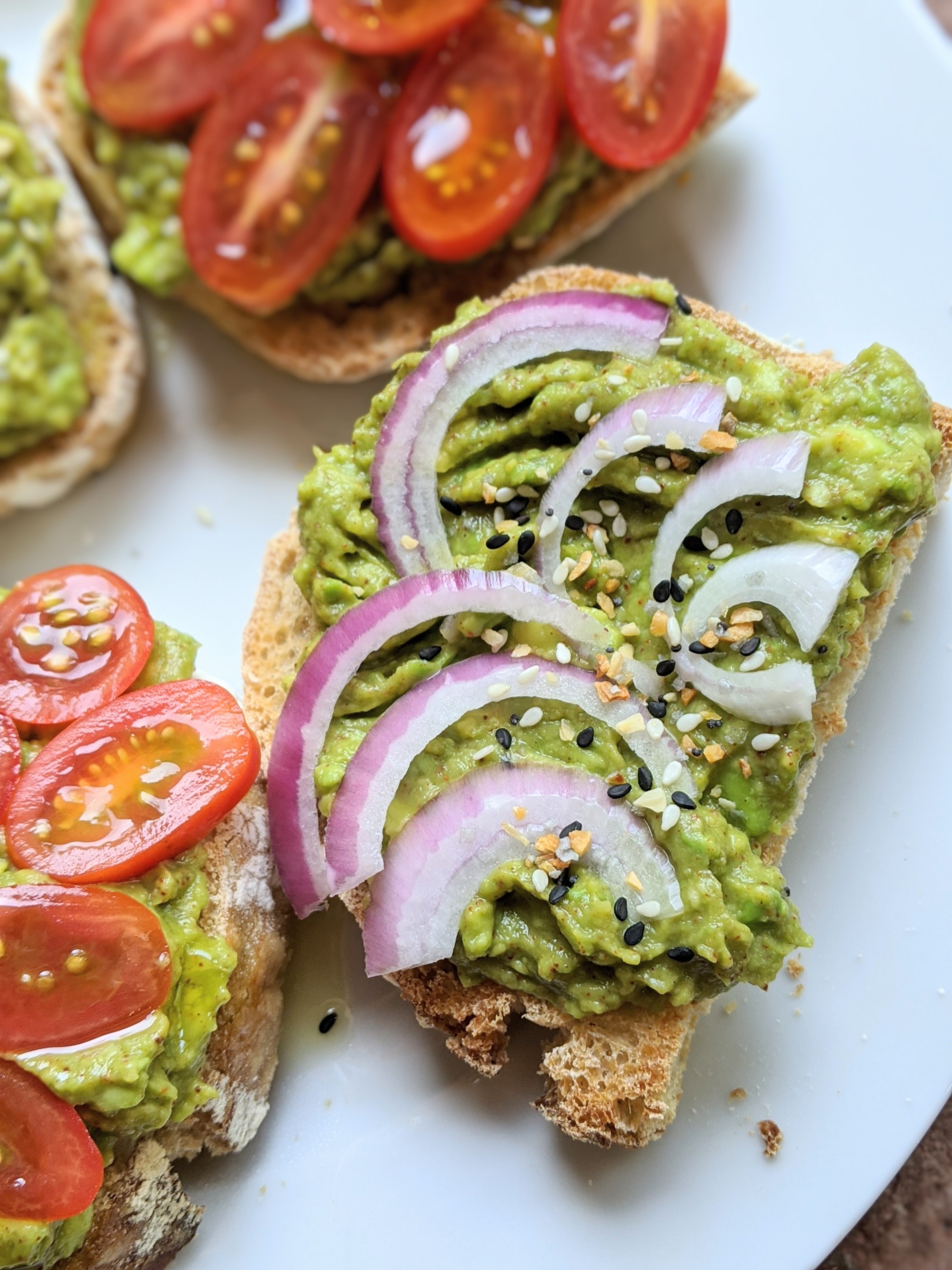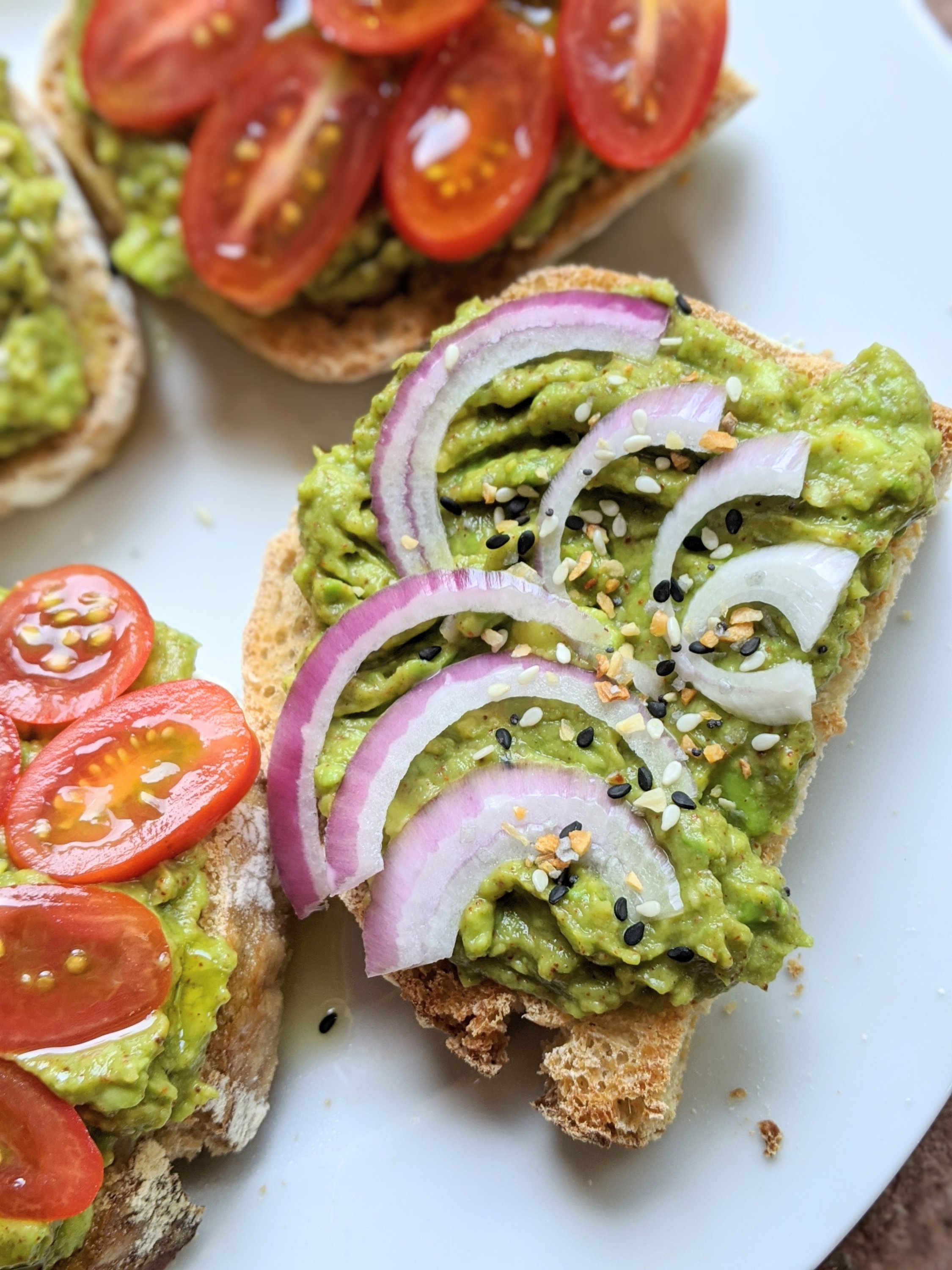 Vegan Avocado Toast, 3 Delicious Recipes
These delicious vegan avocado toast options are great for breakfast, lunch, or dinner! 3 different recipes: spicy garlic, tomato basil, and everything bagel!
Check out this recipe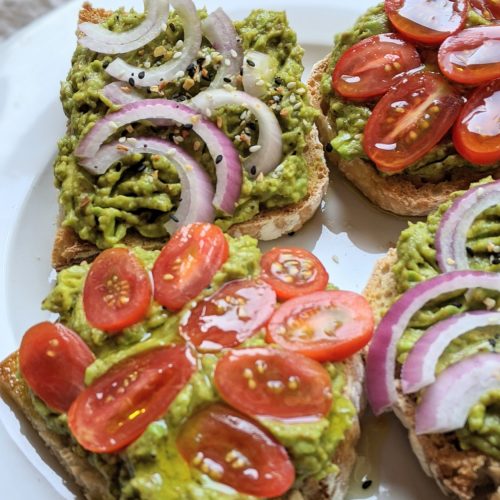 Vegan Bread Recipe of the Week
Since I have naan pizzas on the menu – I will be making a double batch of naan to enjoy this week. Great to cook once and enjoy for a few different meals with different flavors.
With my leftover canned pumpkin from making the quesadillas, I can whip up a batch of this amazing pumpkin spice bread!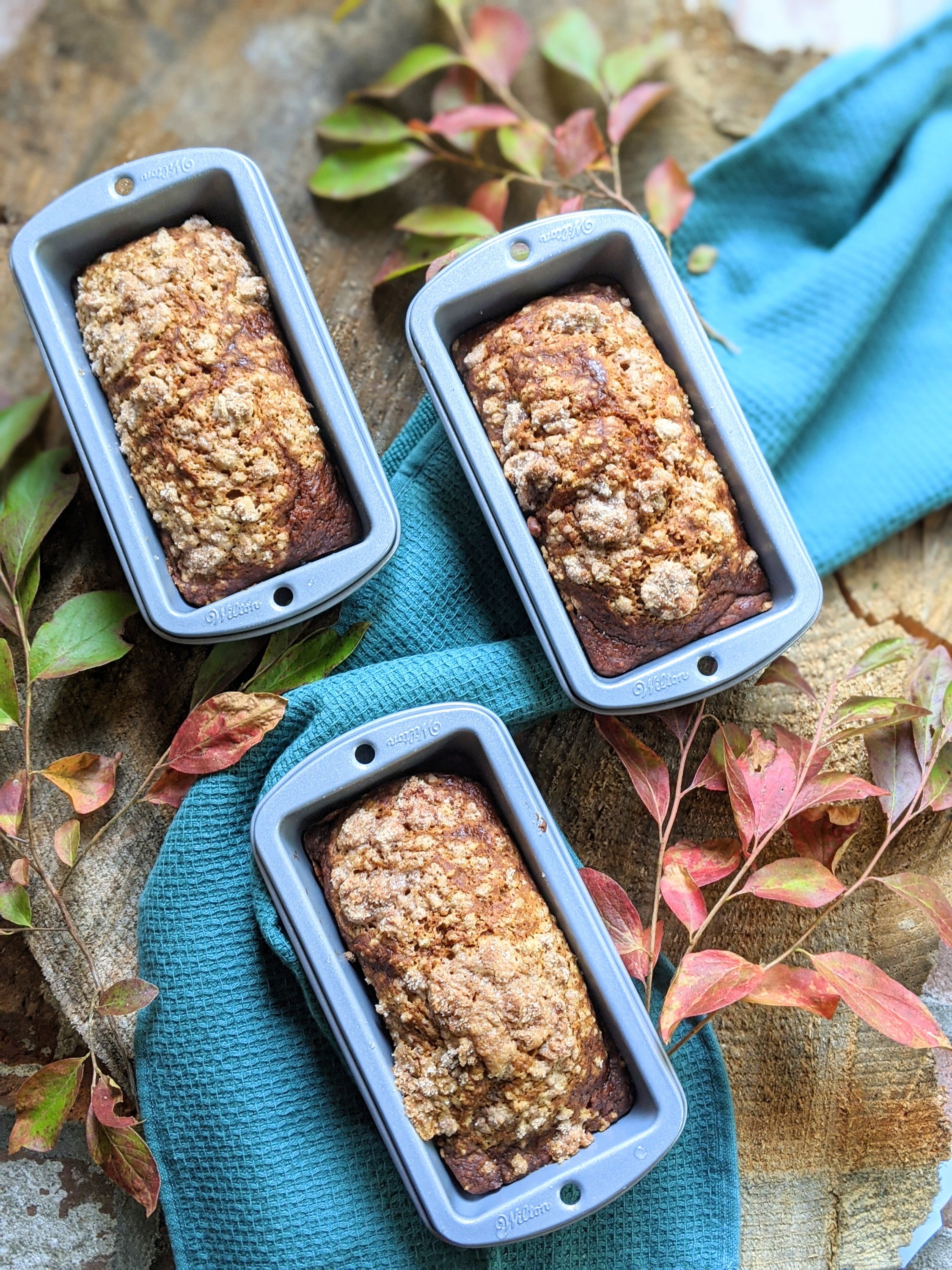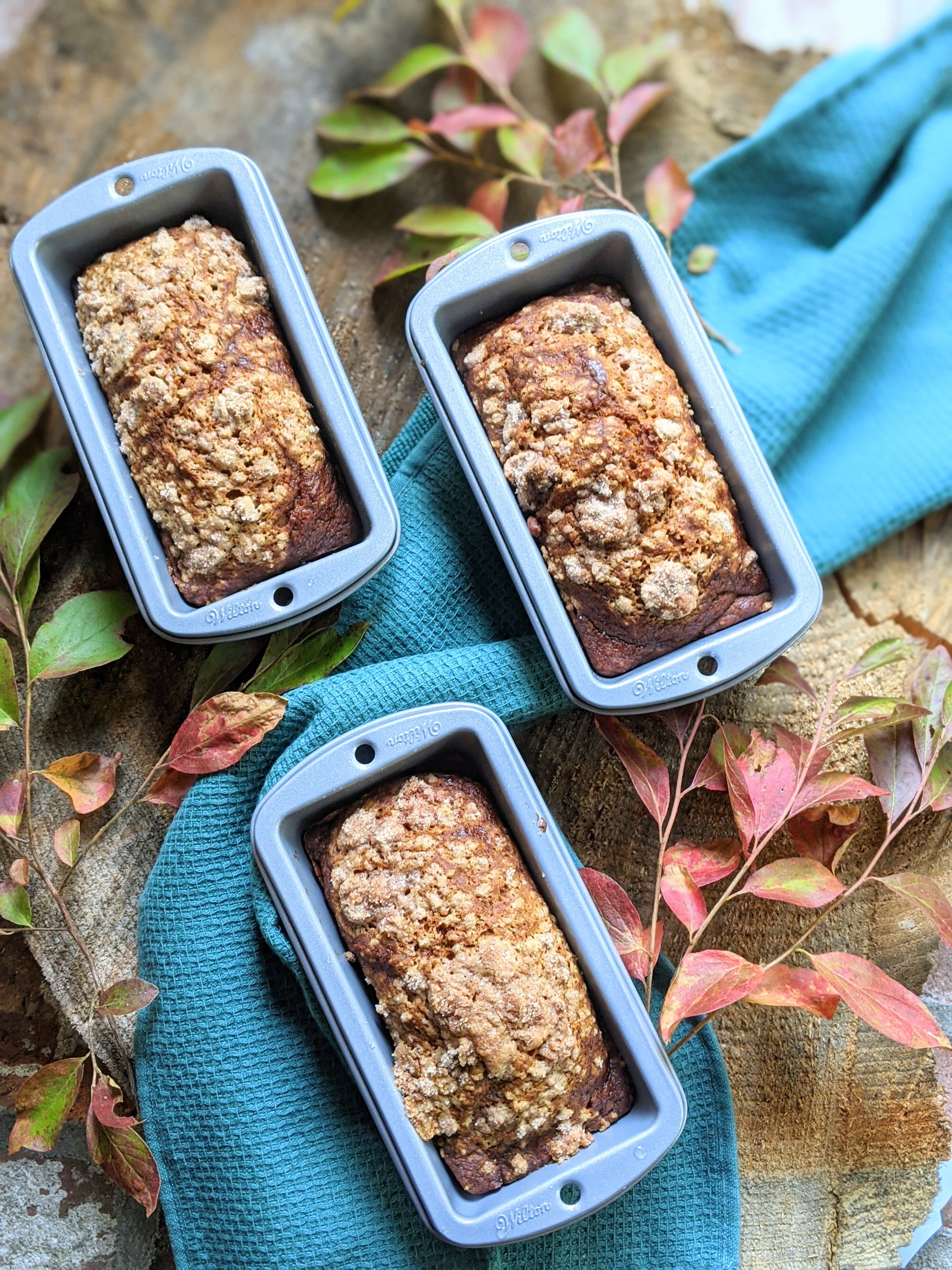 Dairy Free Pumpkin Bread
Thi seasy vegan pumpkin bread recipe is the perfect healthy autumn treat! An easy plant based delicious pumpkin bread egg free.  Makes a fantastic breakfast, dessert, or a little homemade holiday gift.
Check out this recipe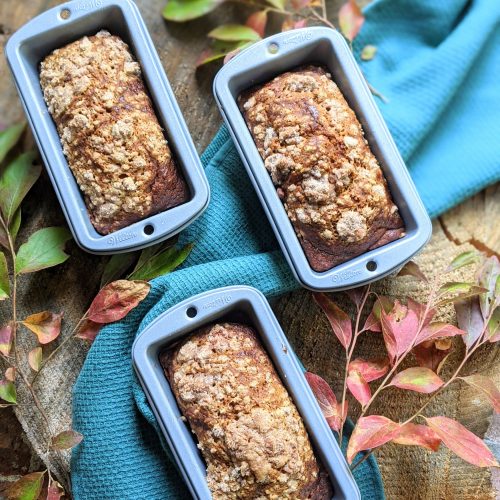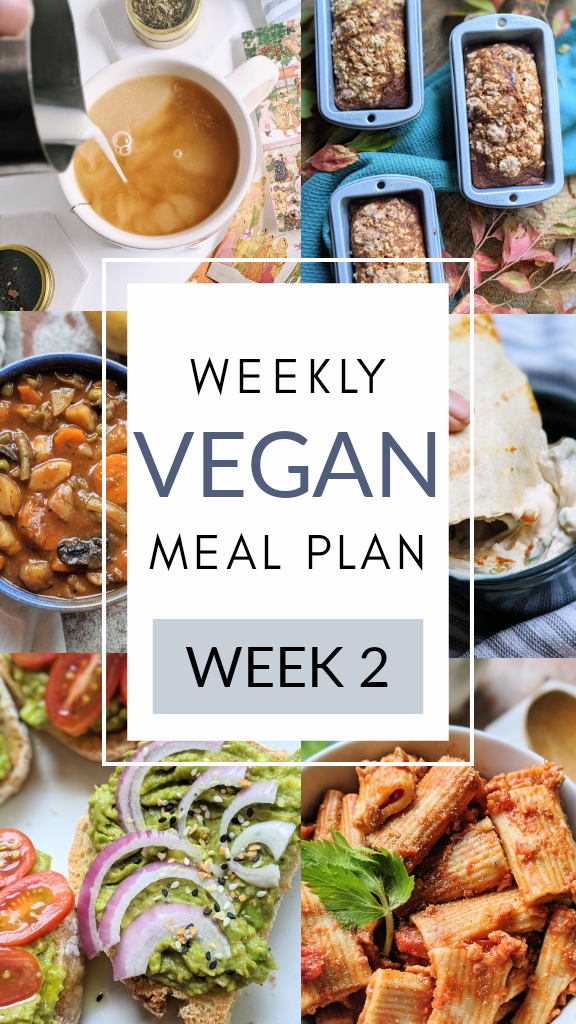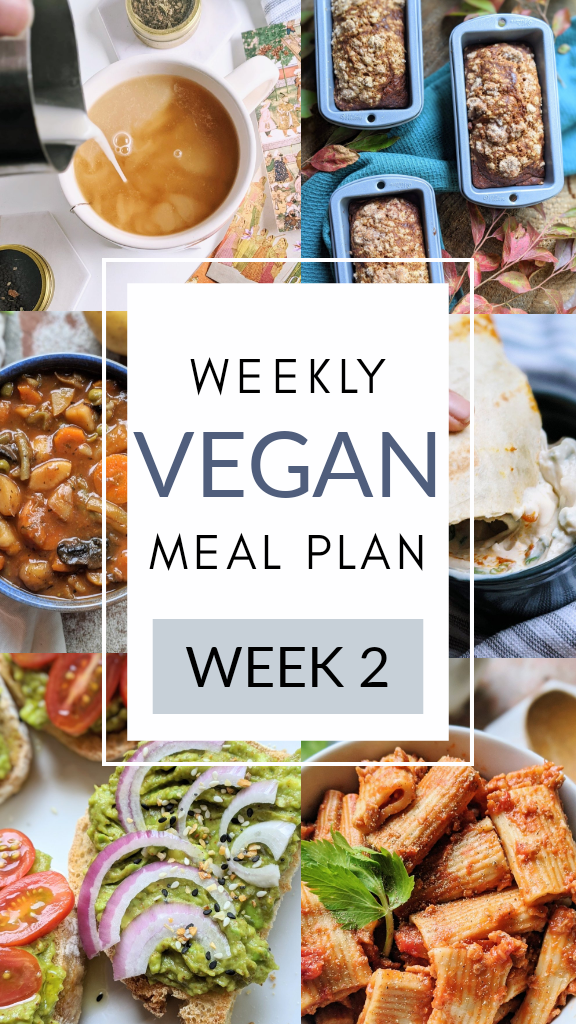 As always, if you make any recipes from this weekly vegan meal plan, be sure to leave me a comment, rate this recipe, and tag me on Instagram so I can feature you. I love seeing all your photos of my recipe recreations!
Let's stay in touch – make sure to sign up for my newsletter to get healthy recipes delivered fresh to your inbox. And don't forget to follow over on Pinterest, Instagram , & Twitter– I'd love to connect with you there!