A list of simple healthy meal ideas in these weekly plant based meal plan recipes. Helping you prep healthy meals for your family's busy weeks. These are simple, everyday, plant-based recipes you'll love! For this last week of March we have some fantastic recipes like mango ginger smoothie, vegan rasta pasta, balsamic roasted spring salad, blackberry jam oat bars, and almond milk alfredo pasta.
I wanted to try something fun this year, so I decided to make a list of recipes for a weekly vegan meal plan everyone can enjoy. These are recipes that we eat regularly on the homestead, and are simple and totally recreatable for cooks of any skill level. Check out all of my Weekly Vegan Meal Plans here!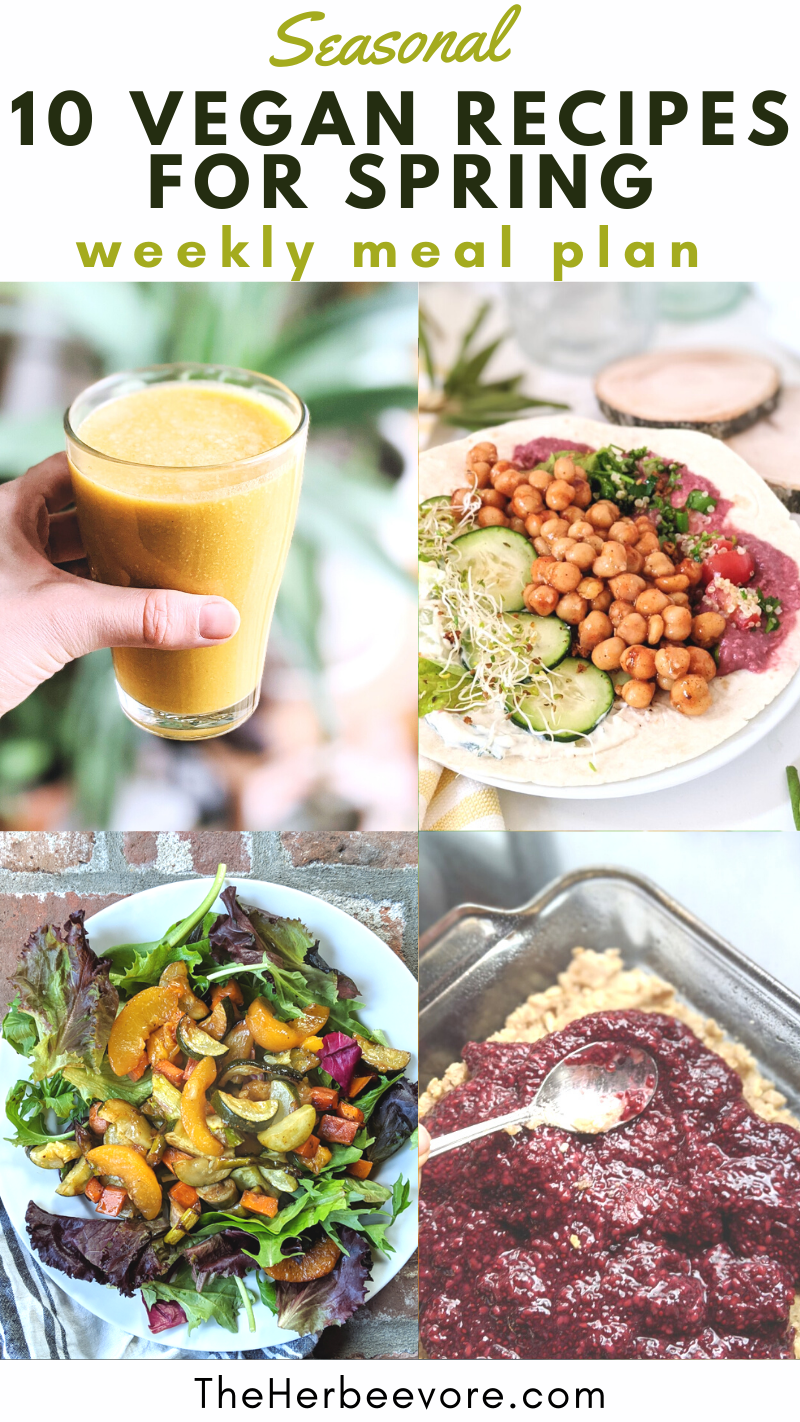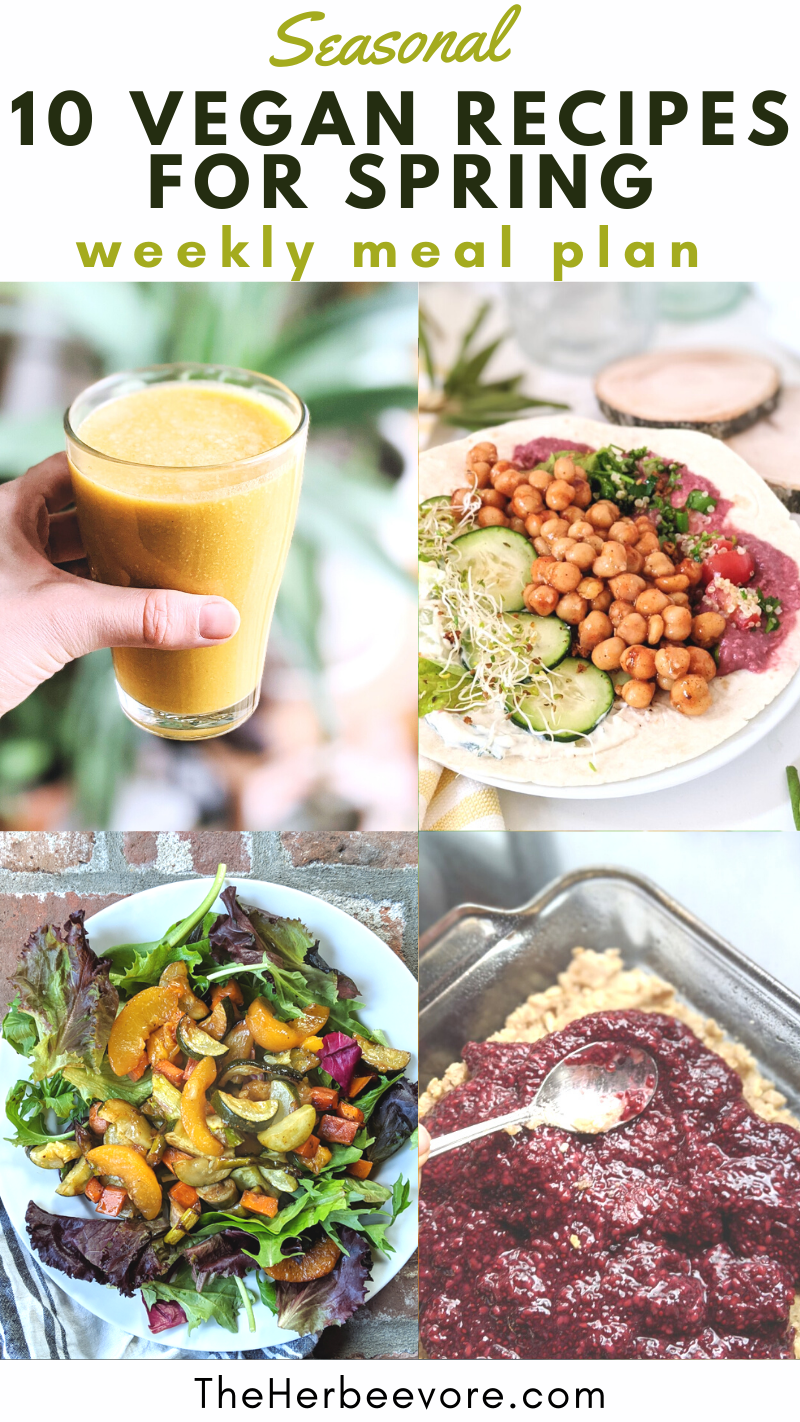 Easy Tips for Plant-Based Meal Prep!
I choose 2 breakfasts for the week, 1 snack, 2 weekly lunches, 4 dinners, and 1 dessert. Batch cooking is a lifesaver, so I make multiple portions of everything and prep them out for the week – I made a list of some of my favorite meal prep products on Amazon here. I never get tired of eating the same thing for lunch every day because I switch up the flavors each week. If you like variety, then you can make 3 different lunches instead of just 2 recipes. Because we work Monday-Friday 9-5 schedules, Sunday is the best meal prep day for us – but choose whatever day works best for you! By having a few hours of prep and cooking during the week (and a few handy meal prep tools) you don't have to spend time in the kitchen when your family is the busiest.
Meal Prep Breakfasts
I start by preparing 2 different breakfasts with 5 portions each. I divide the portions into individual containers (for overnight oatmeal) or bags (for muffins or oatmeal bars) so they are ready to go. Just heat and eat, and you have a week of meal prepped breakfasts ready.
Meal Prep Work from Home Lunches!
Similarly, I cook 2 large batches of my lunch recipes for that week. Lunches are usually soups, so I divide them into individual meal prep containers or mason jars. I line them up in the refrigerator, so we can heat and eat during our busy work weeks!
Batch Cook Those Dinners
I always cook more than 1 portion of food for my family for the week. That way we can enjoy a meal one night, and reheat leftovers the next day! I try to cook dinner 3 times a week, so I prep as much as I can on the weekend, but keep in mind things like salads which are better made fresh.
Do You Just Spend All Your Time Cooking?
No, haha! I actually spend way less time cooking if I prep as much as possible on the weekend. I utilize fresh ingredients when I can, and head to the pantry for everything else. That way, we have homemade meals 3 times a day, with very little cooking time on my end. It probably takes me 3 hours total to cook 3 meals a day, for 2 people, 7 days a week! Thanks to a few of my favorite meal prep products, long-term food storage is safe and easy!
Honestly, the past year has been all about the pantry staple ingredients for us. Since COVID has impacted our grocery shopping frequency, I've been building lots of fresh healthy meals from what we already have on hand. You can read through my Top 125 Vegan Pantry Staple Ingredients & Recipes that I stock my pantry with. There are some surprising items on there… especially the proteins!
This post may contain affiliate links. As an Amazon Associate I may earn from qualifying purchases, at no additional cost to you. Thank you for supporting the brands that support us!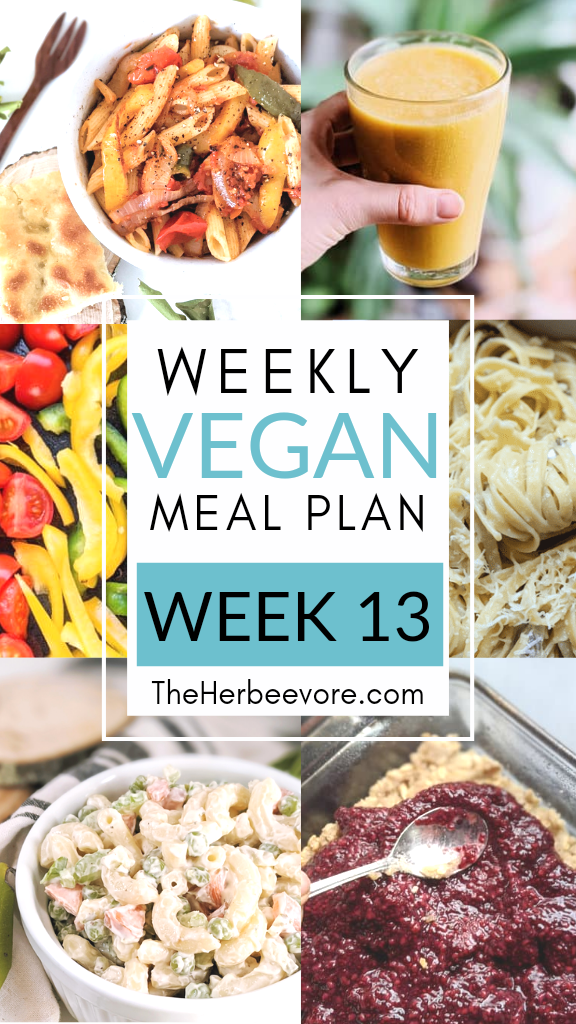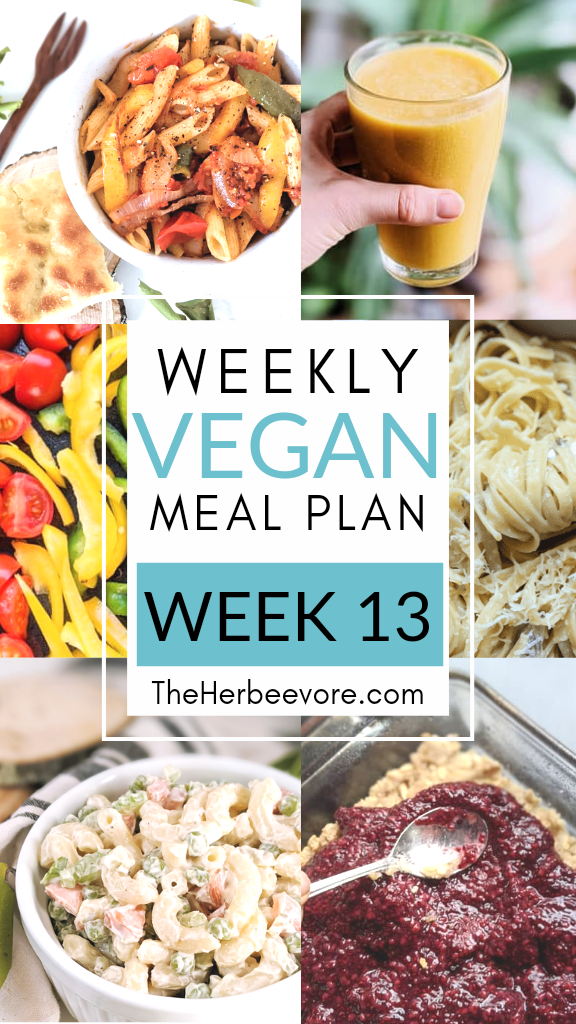 Weekly Vegan Breakfast Recipes
I like prepping one breakfast for me, and one for my husband. I try to prep about 5 servings of each so we have ready-made brekkies that we can just heat and eat. I have a whole section of The Herbeevore where you can find simple healthy breakfast recipes. Click the links below the images to see this week's full recipes! These amazing sweet or savory breakfasts are great for the whole family. Some can even be enjoyed on-the-go for a quick bite if you are running out the door to school or the office.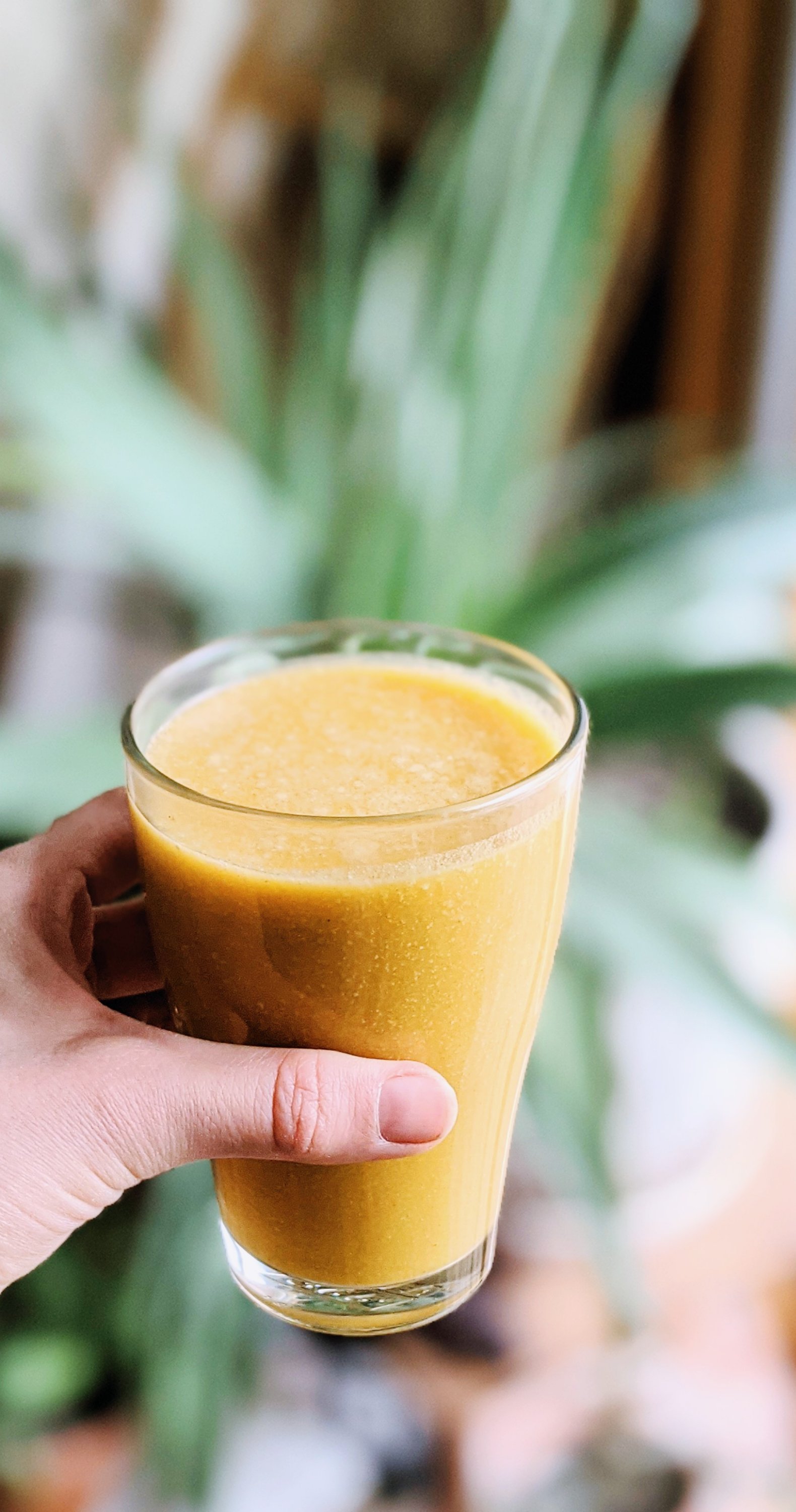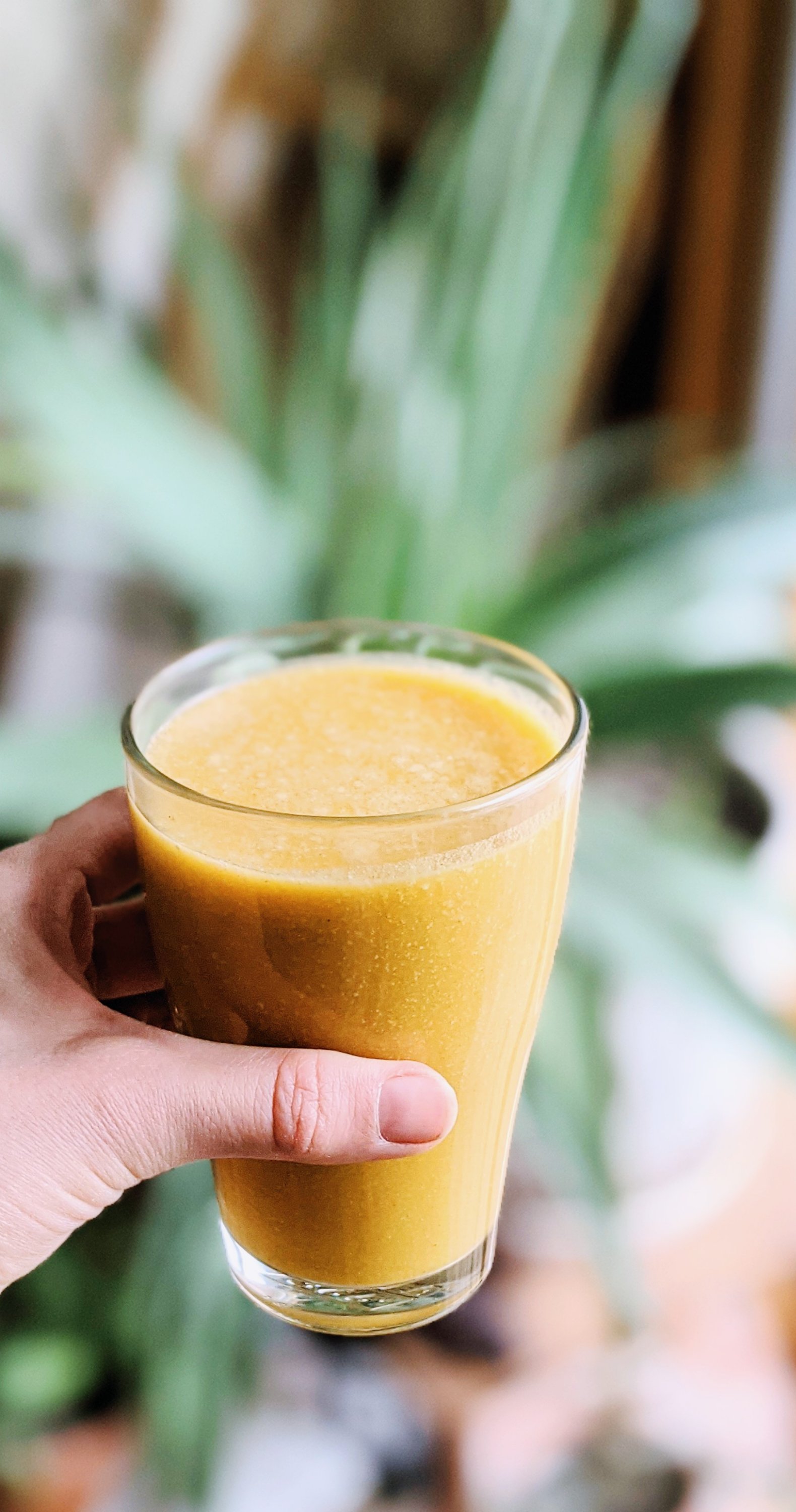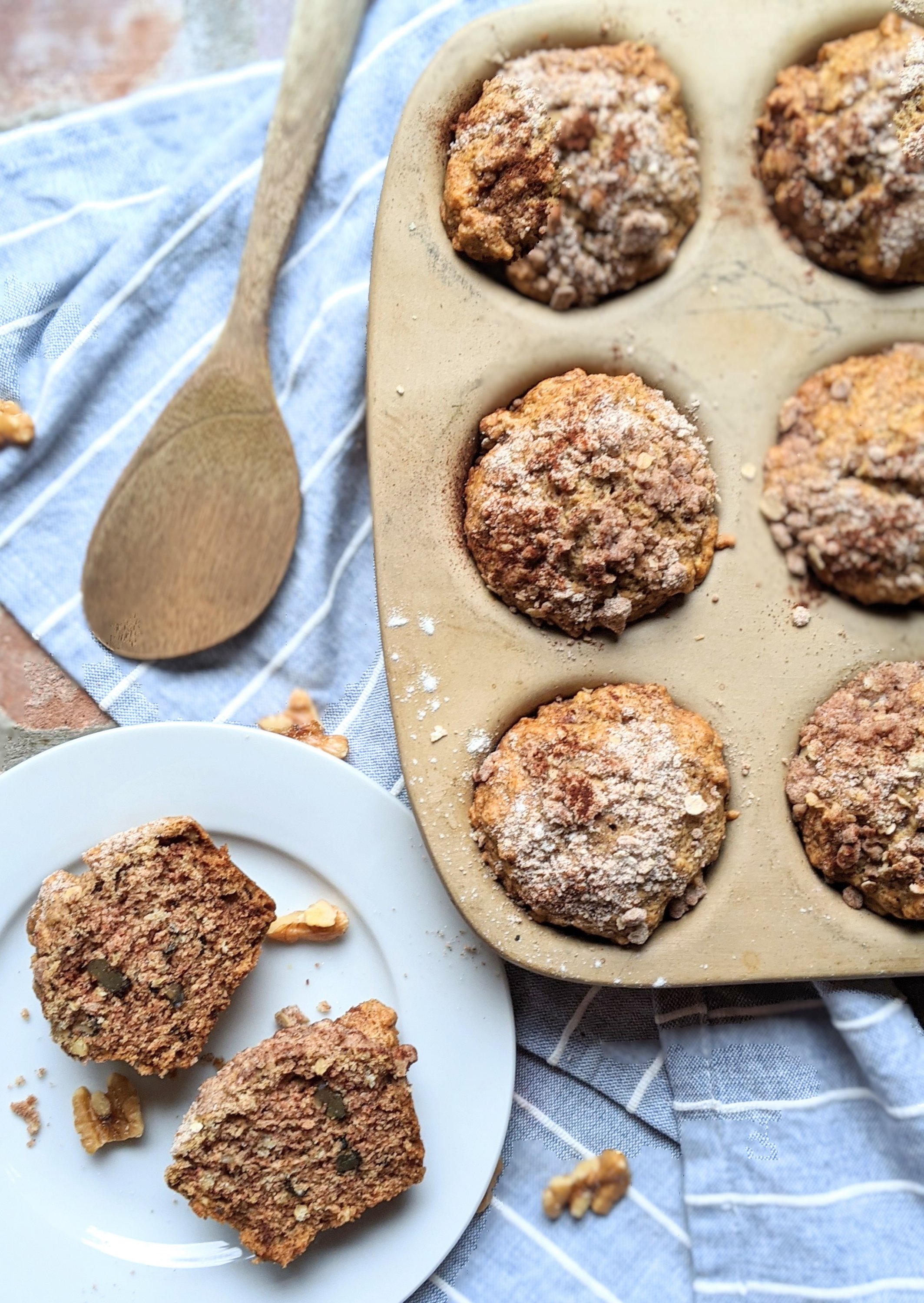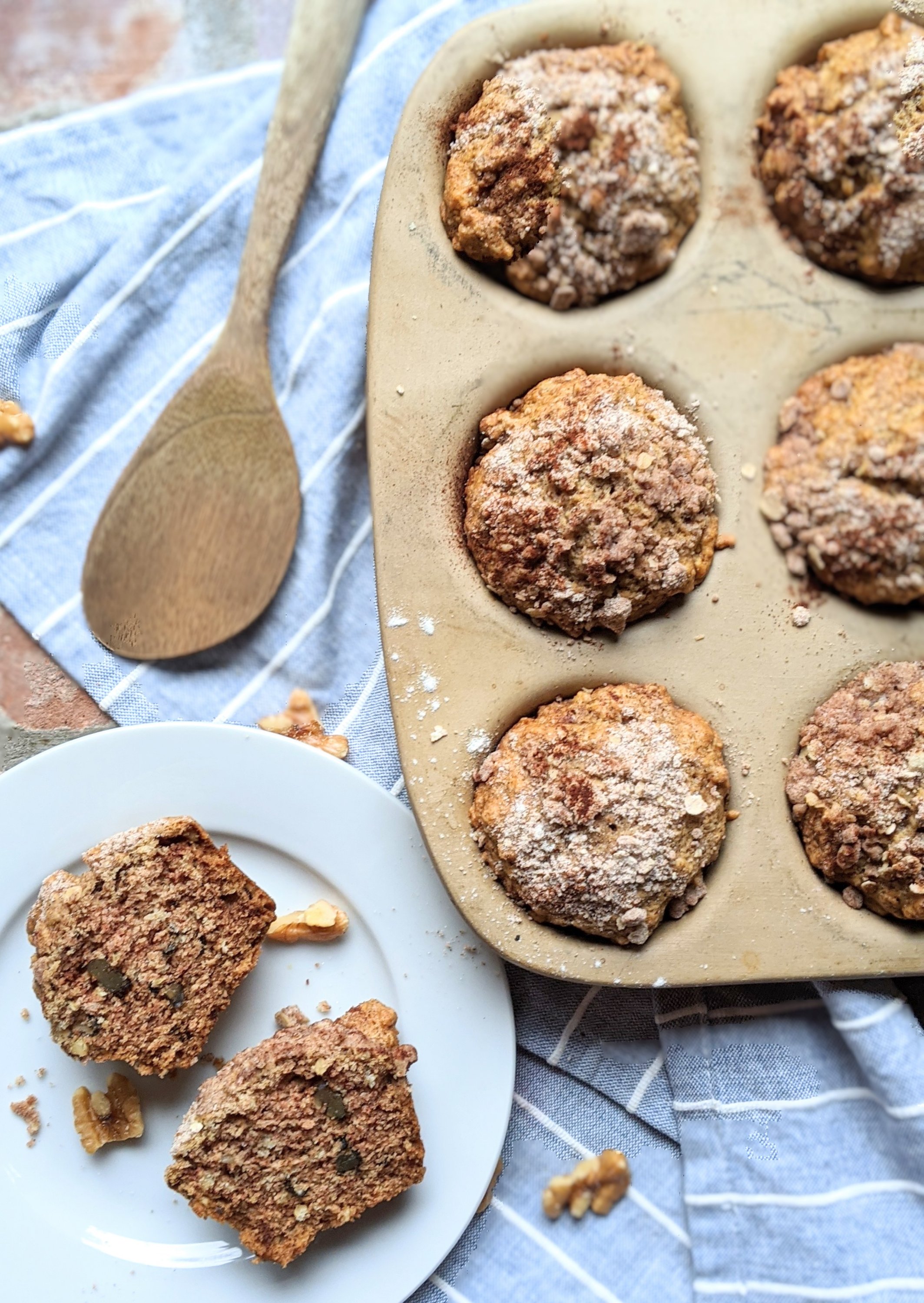 Weekday Vegan Work or School Lunches
Lunches for us are usually soups – but the occasional sandwich, wrap, or salad gets thrown in the rotation. I normally like cooking 2 large pots of soup on Sunday nights and divide them into jars for the week. That way, when noon rolls around we can just heat + eat! You can also check out my full collection of lunch recipes here. The summer months are full of lunches made with fresh produce from the garden, and the winters we use a lot of pantry staple ingredients for satisfying flavors.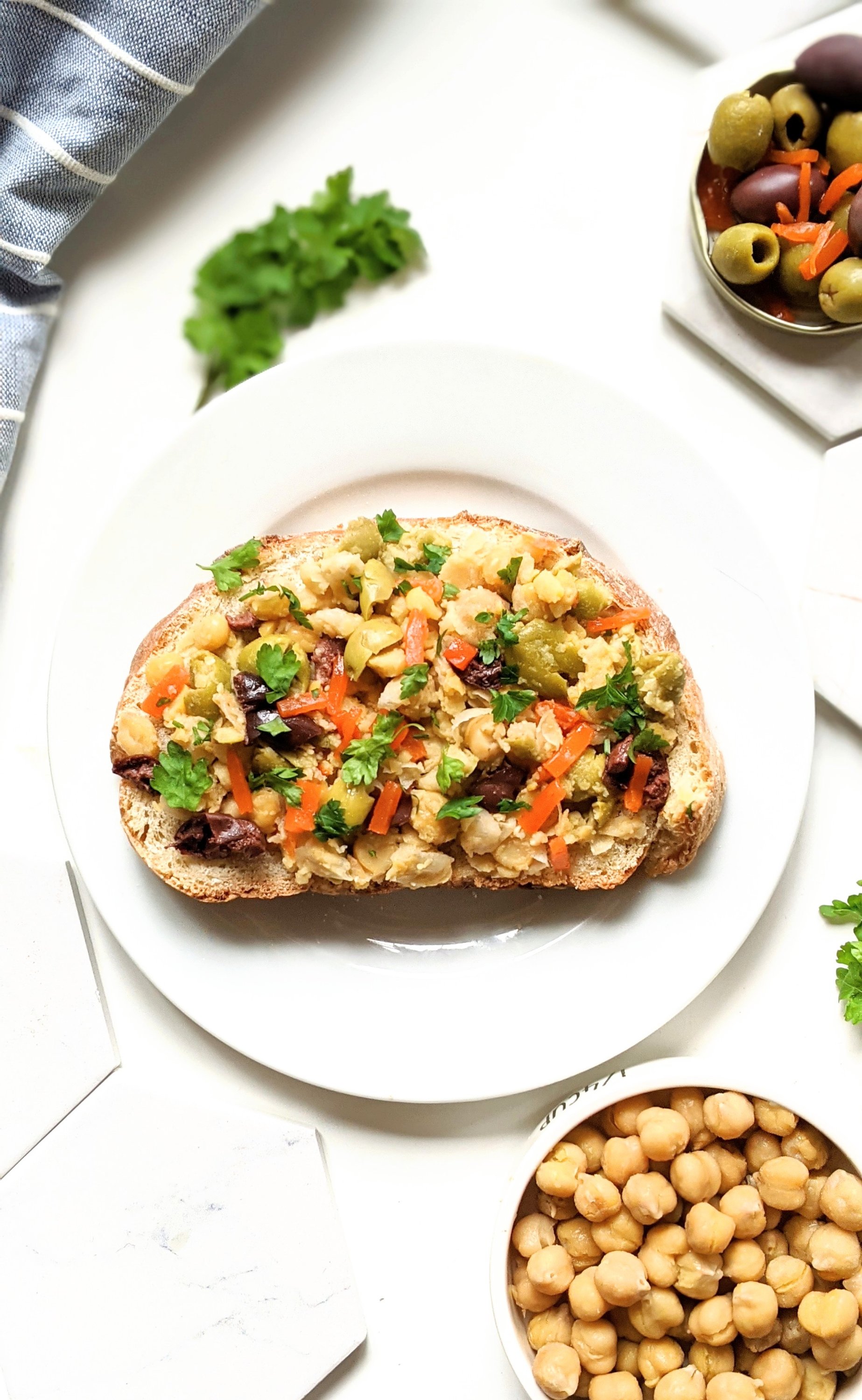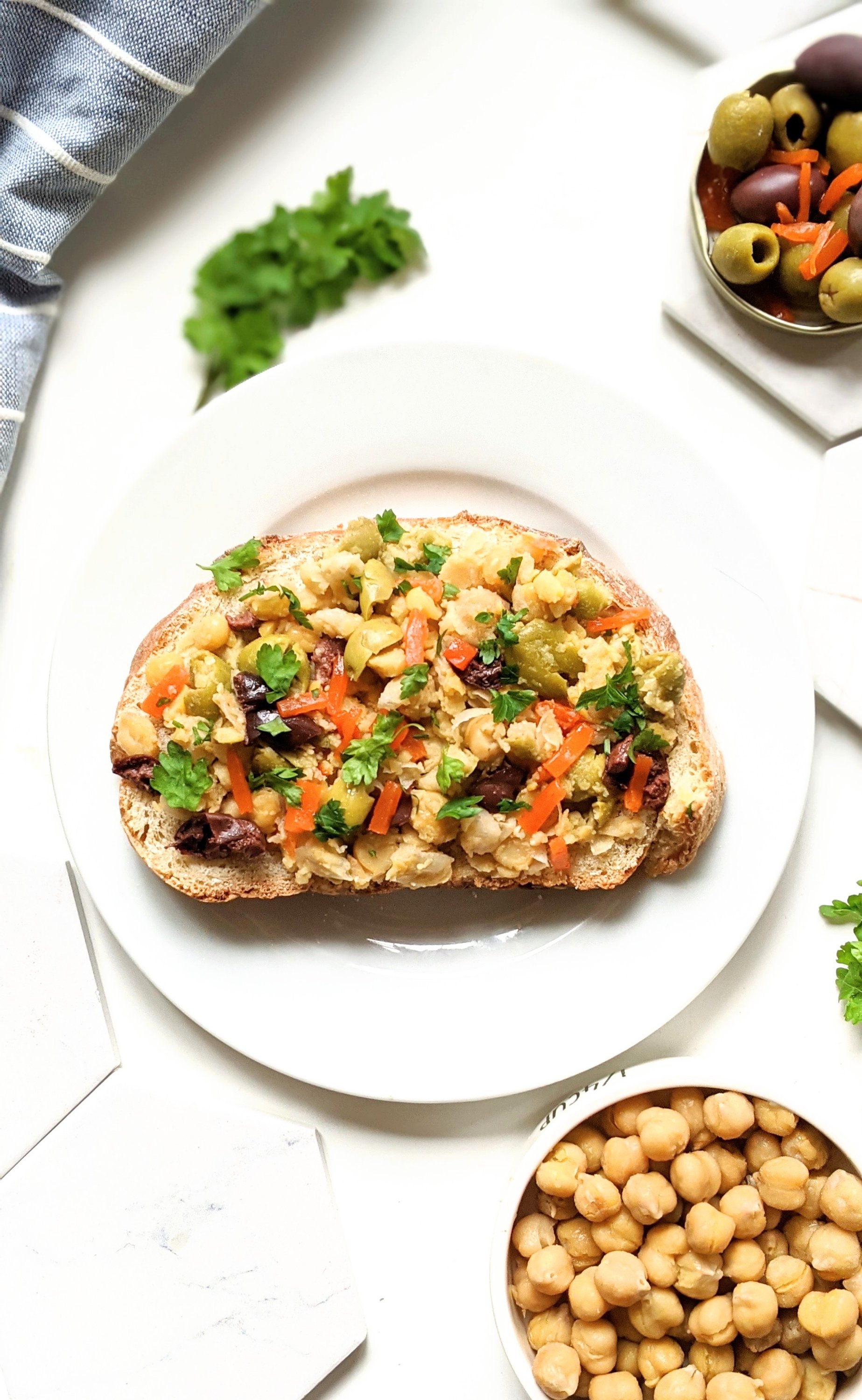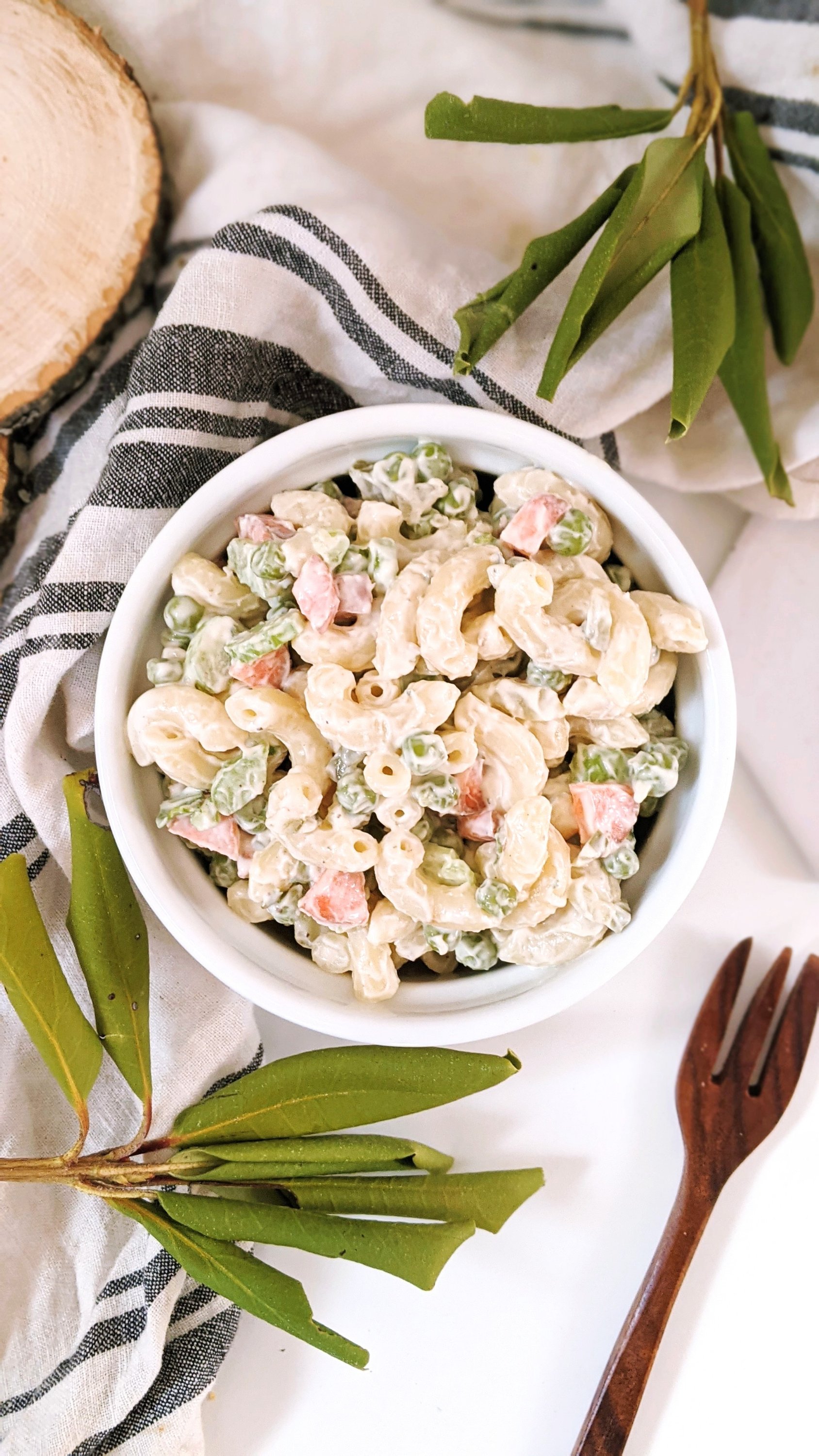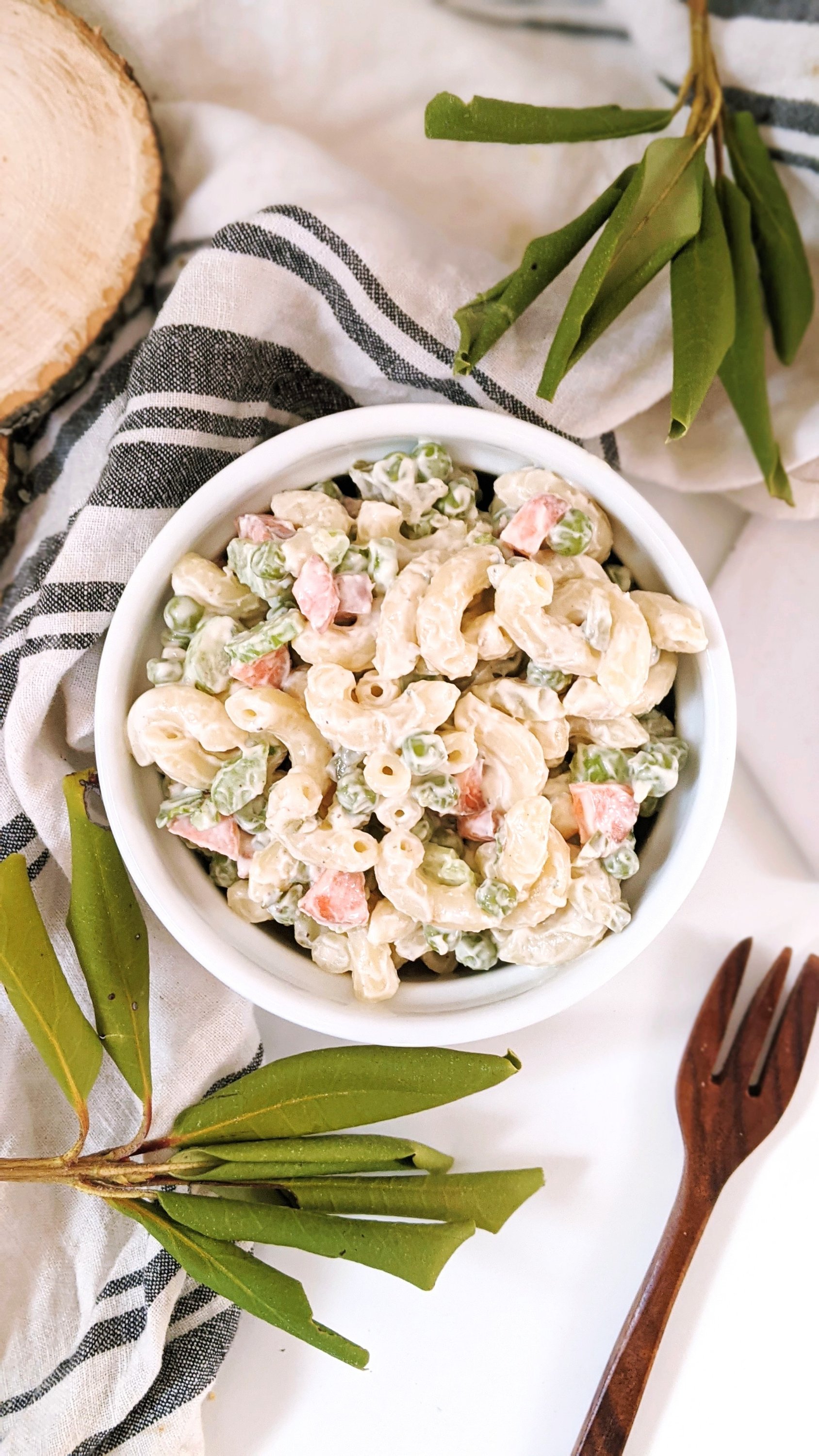 Easy Vegan Weeknight Dinners
Dinners for us rotate around some great pantry staple ingredients: rice, pastas, grains, and potatoes. I try to mix it up with the carb, protein, and vegetable selections every week. I usually make 3 or 4 different plant-based dinners per week, and we enjoy them for a few nights in a row. Below is what is on our menu for this week, but if you are looking to browse through some other dinner options, click here for all my dinner recipes. I love mixing up the ingredients each night, and also the cuisines! We love cycling through some great vegan Italian pastas, Indian curries, Asian baked tofu and stir fries, and good ol' potatoes.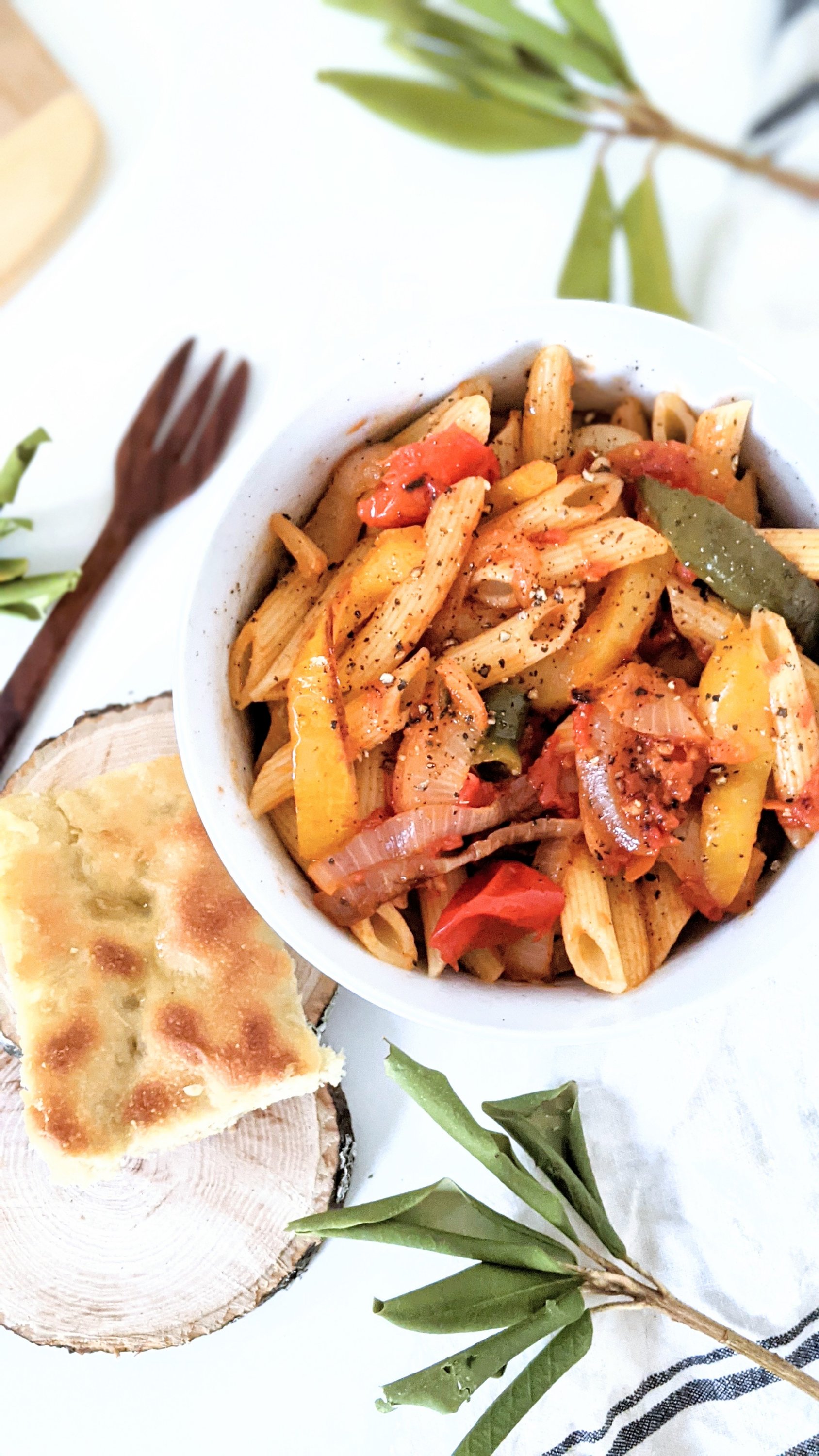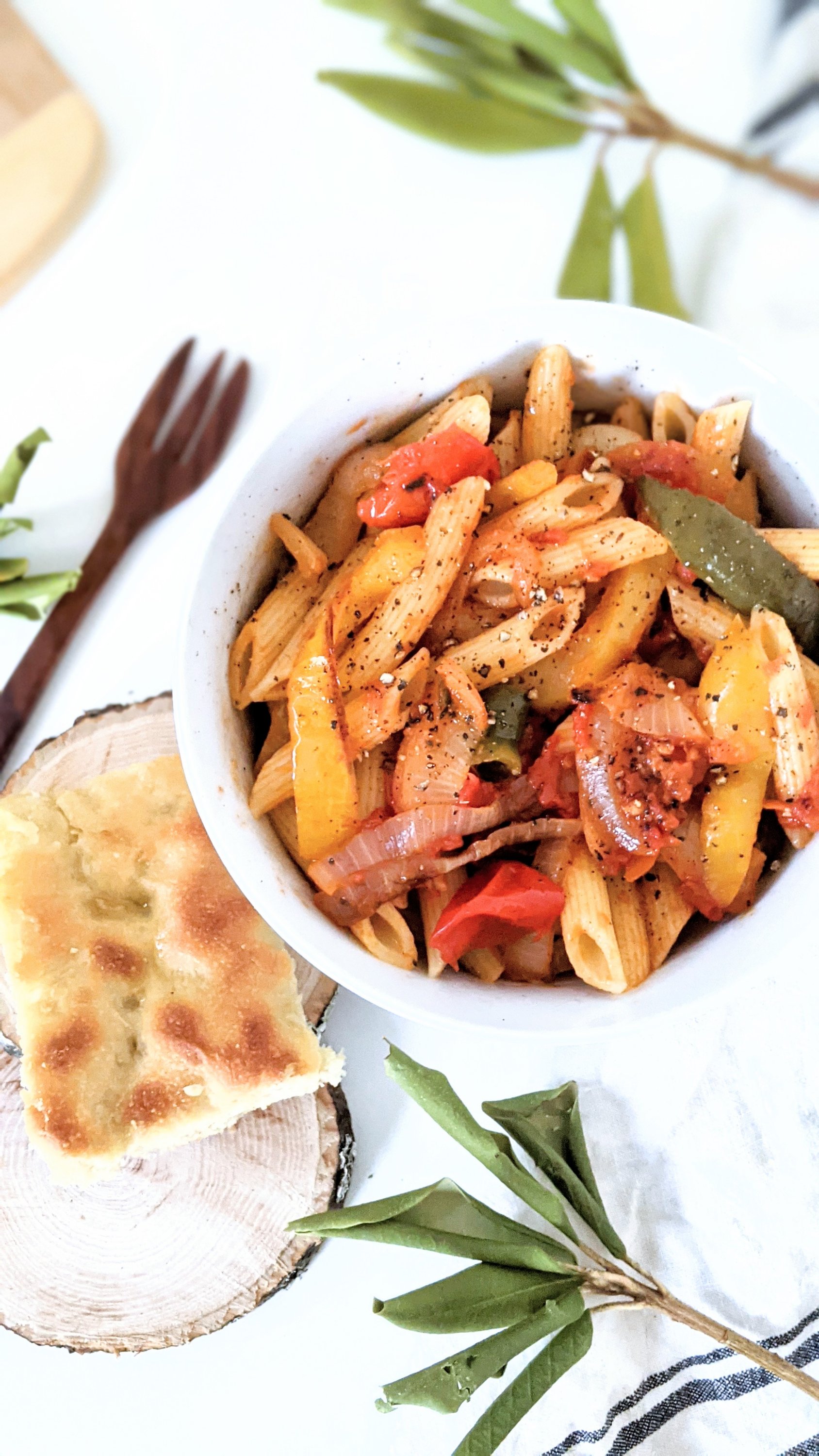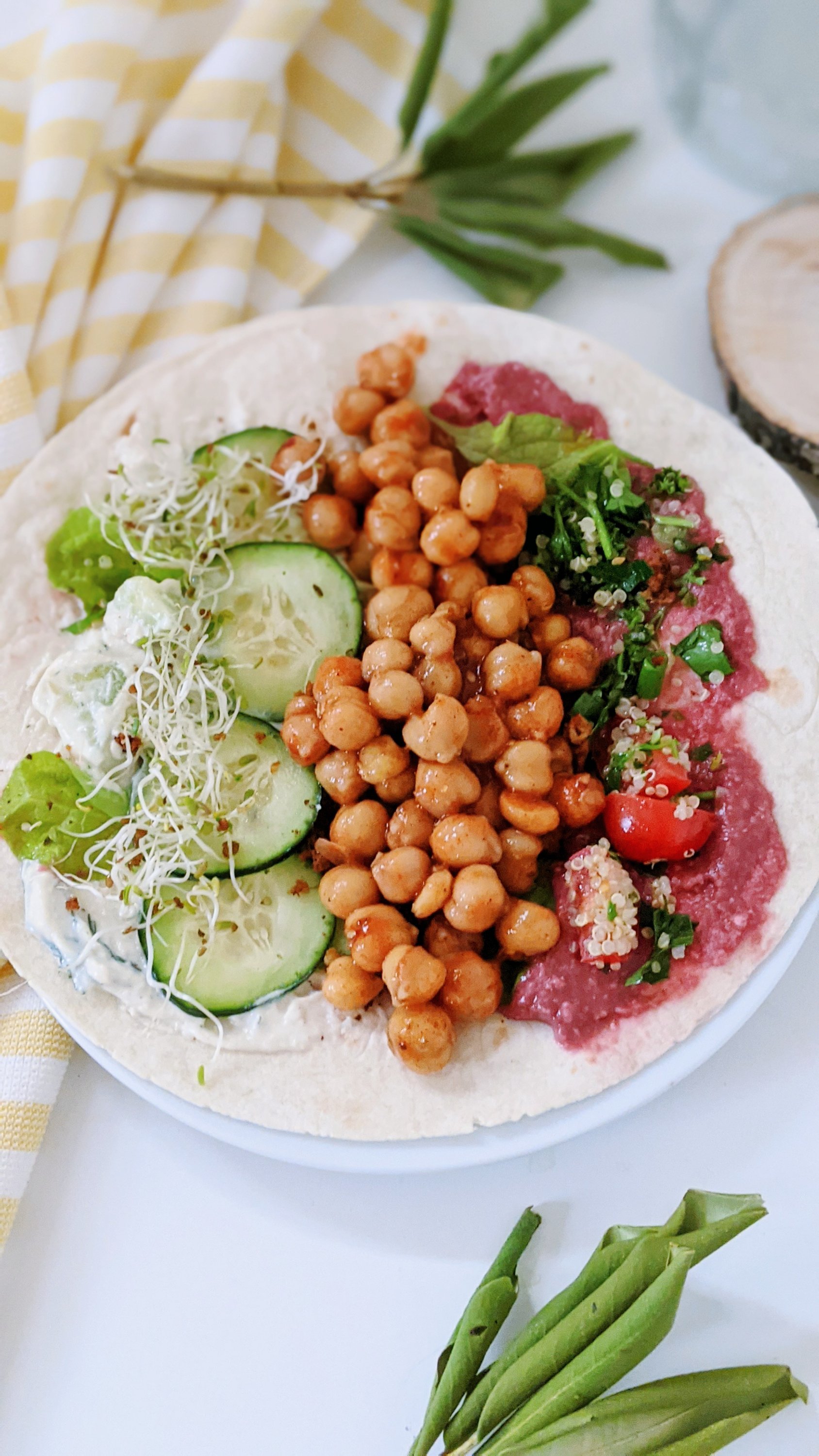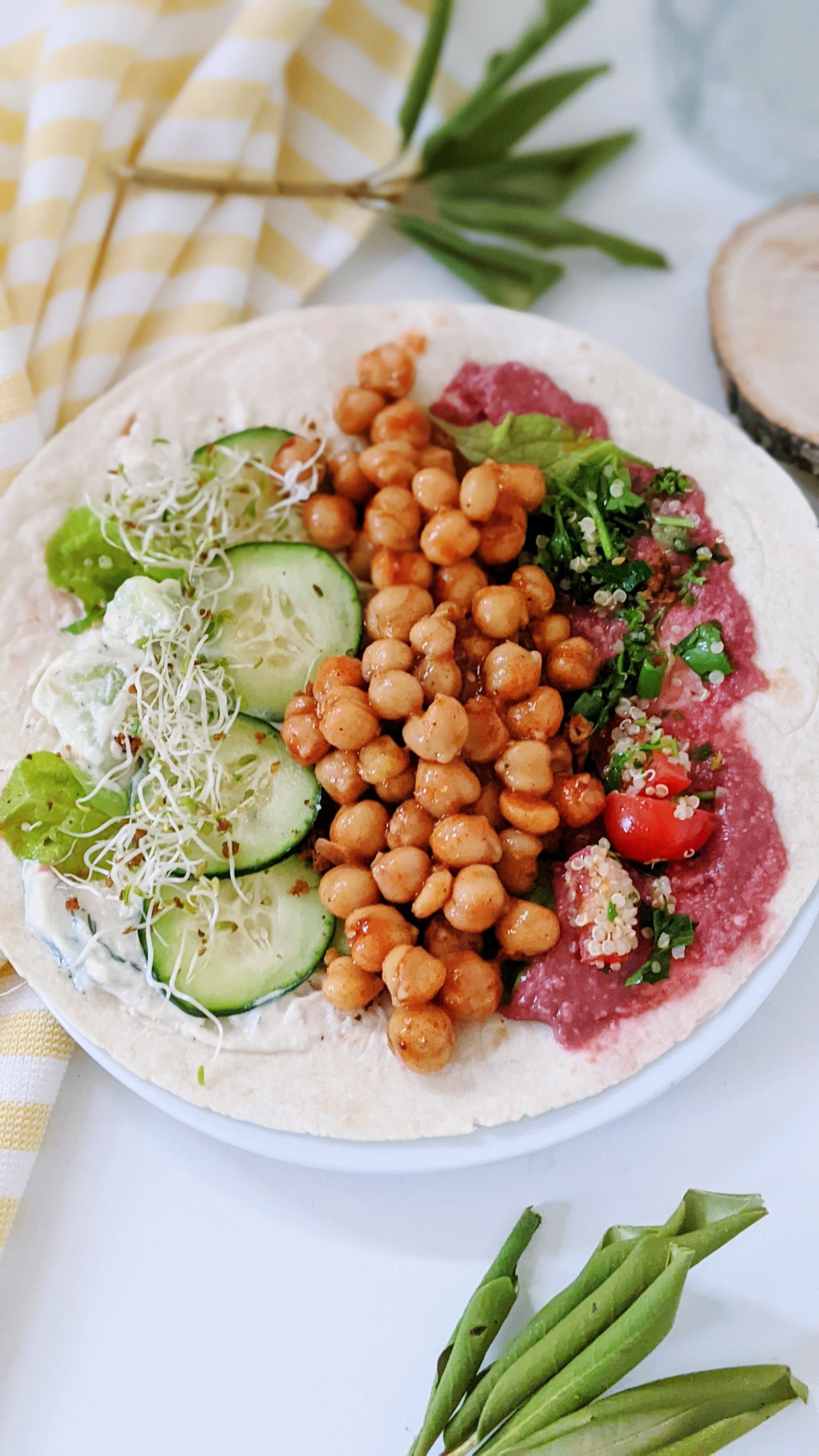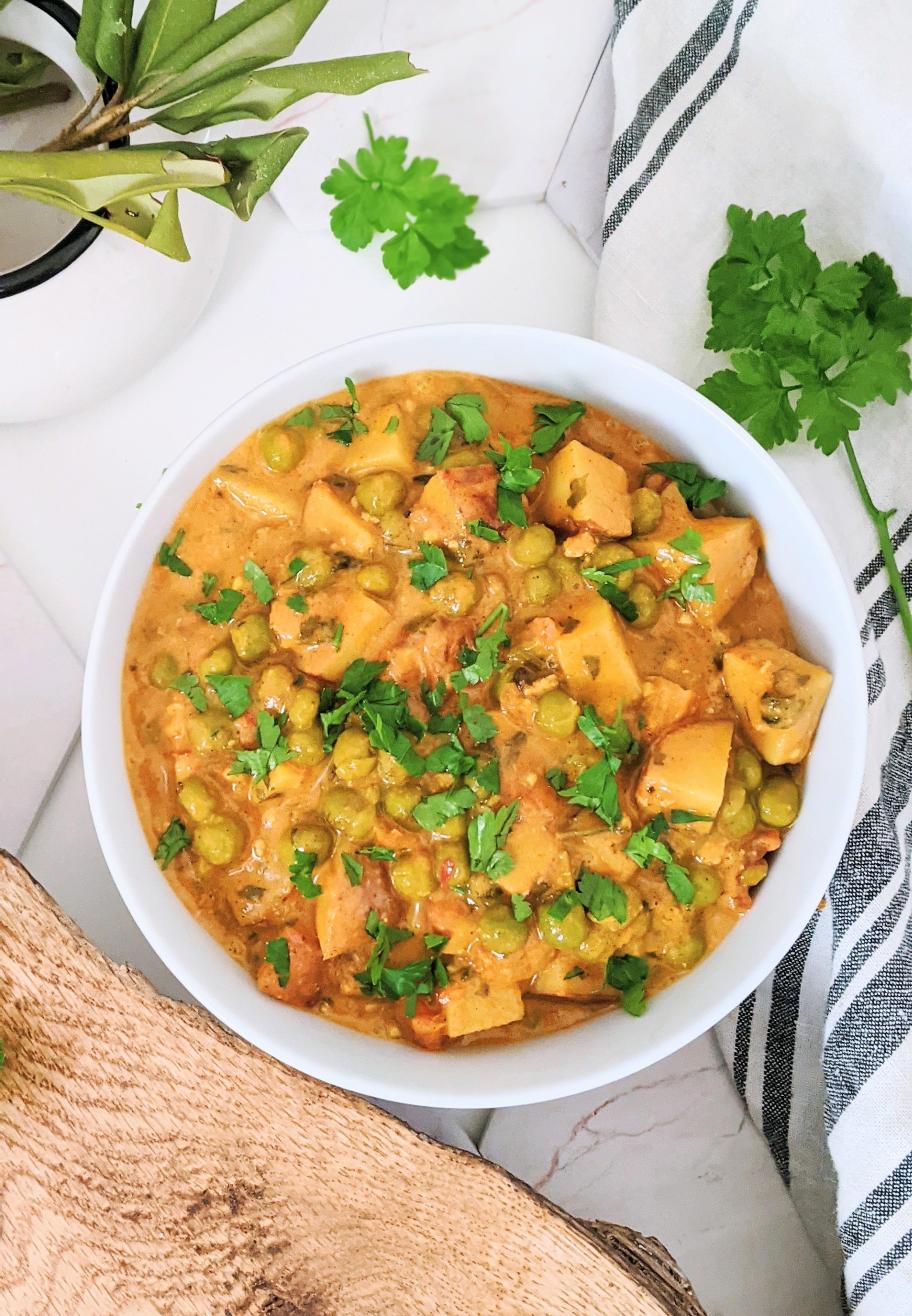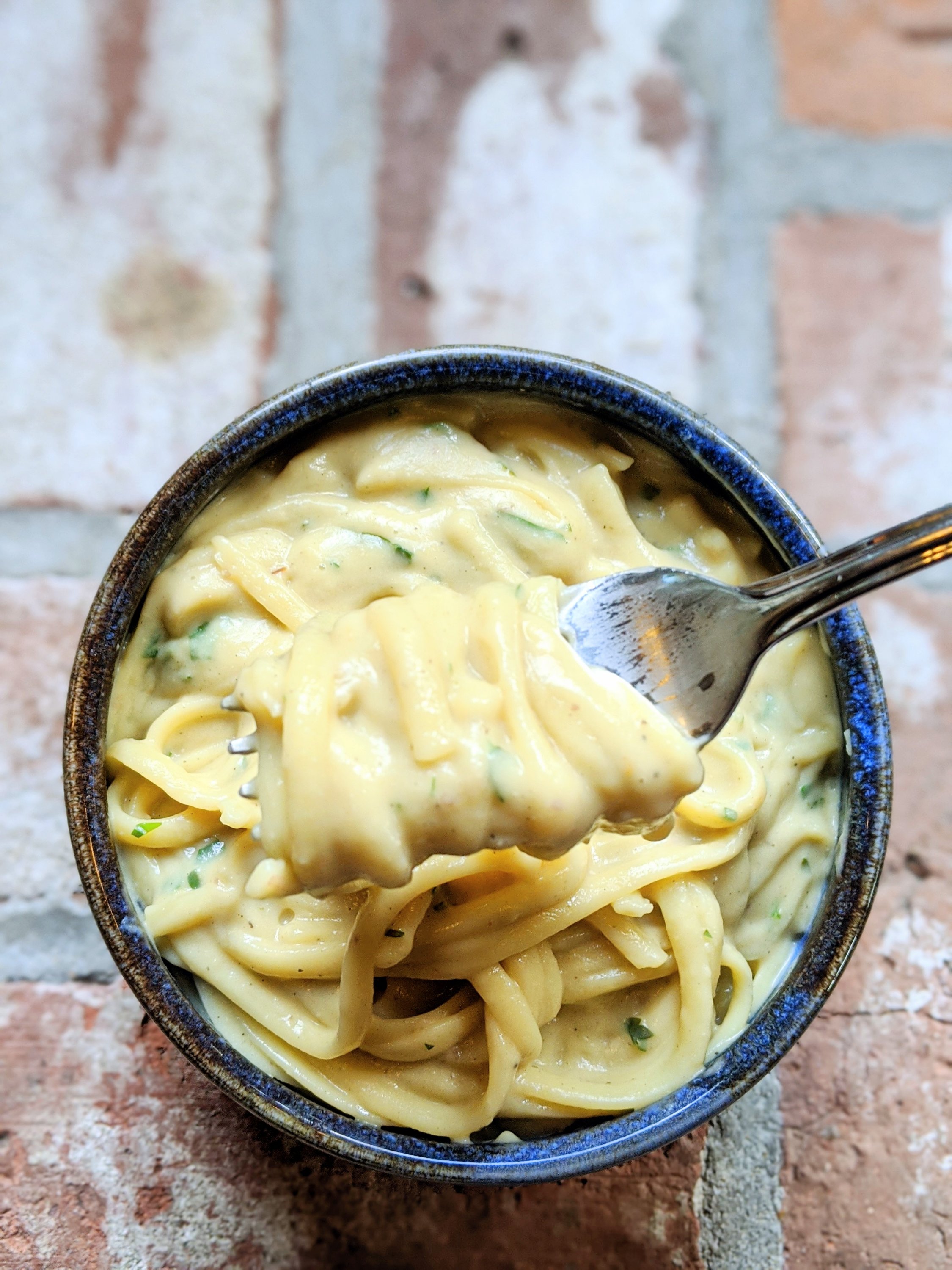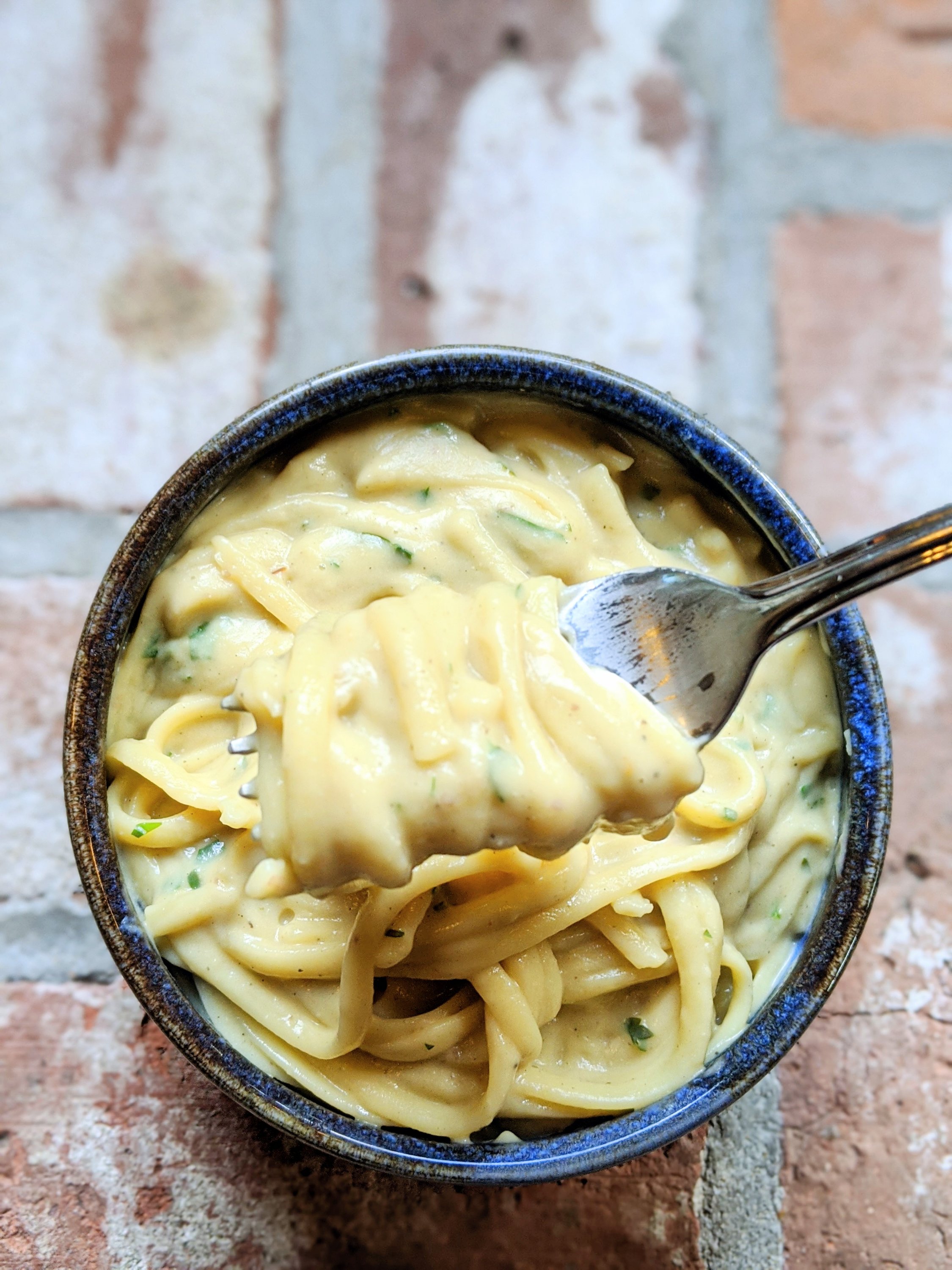 Vegan Weekend Light Meal Recipes
I love simple weekend lights meals/snacks that I can whip up when I have some extra time on the weekend! I love baking bread, making brunches, simple dip or hummus recipes, muffins, or snack bars. This weekend's snack is below, but make sure to check out my other snack recipes on The Herbeevore here.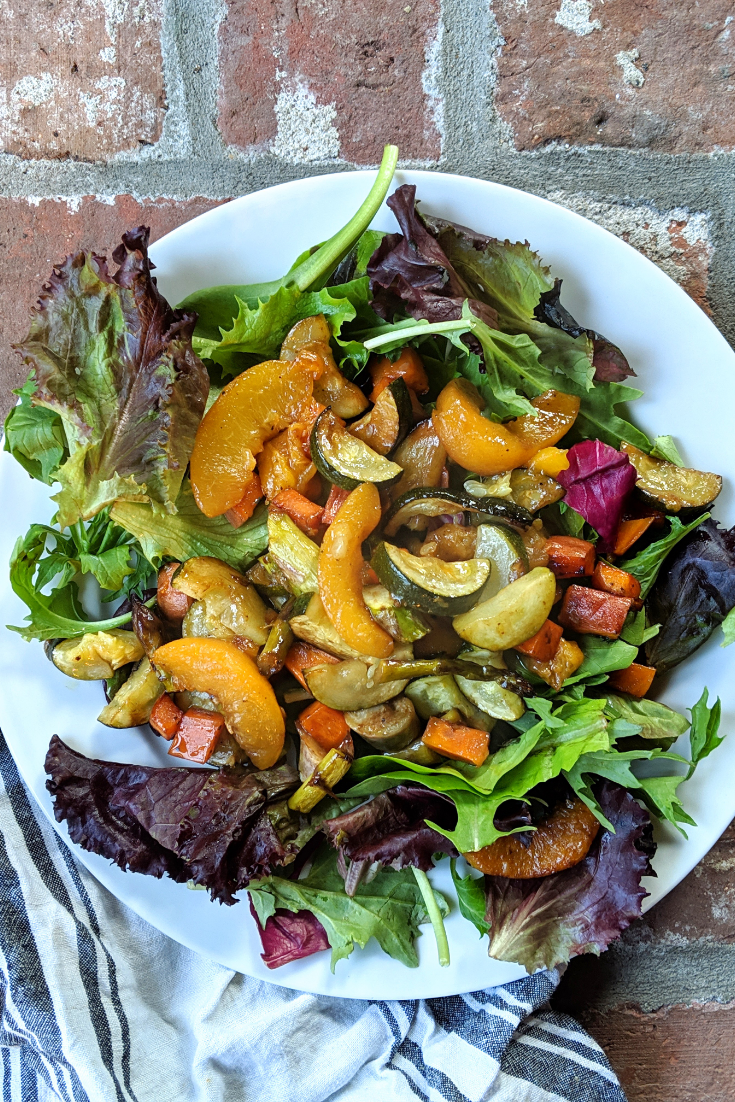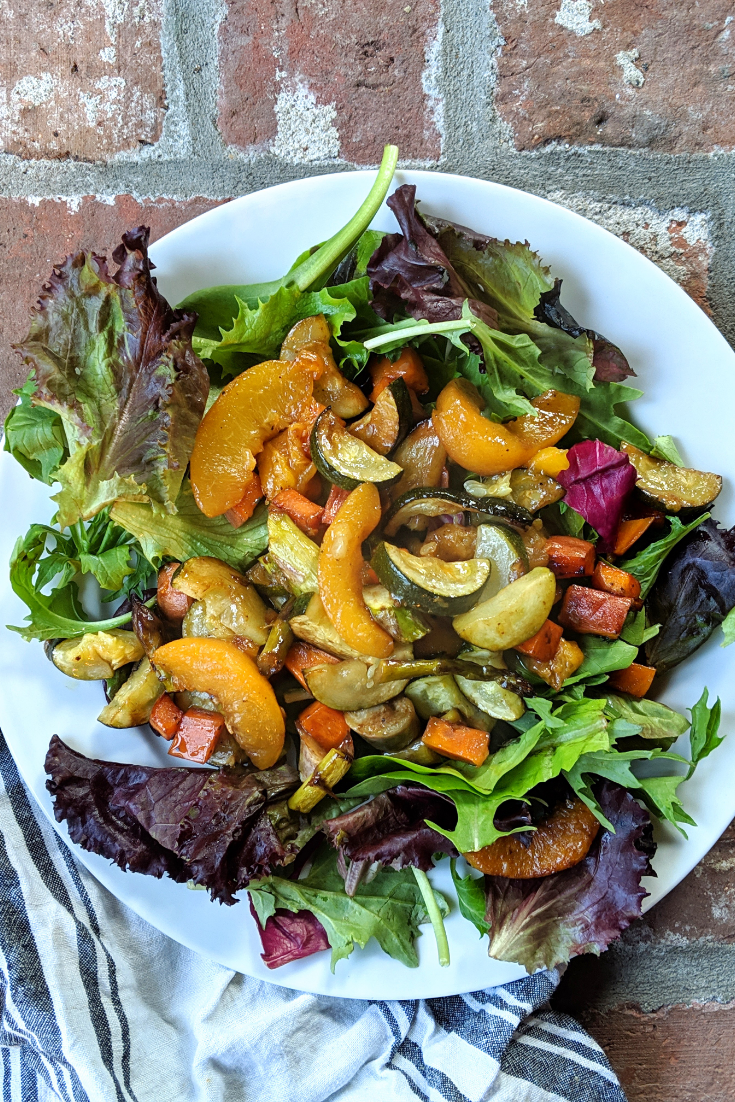 Vegan Dessert Recipe of the Week
I love a good homemade treat, especially on the weekends! Instead of reaching for candy or ice cream, I try to make a healthy dessert from scratch. This week's dessert recipe is below, but you can browse through my other dessert recipes on The Herbeevore here!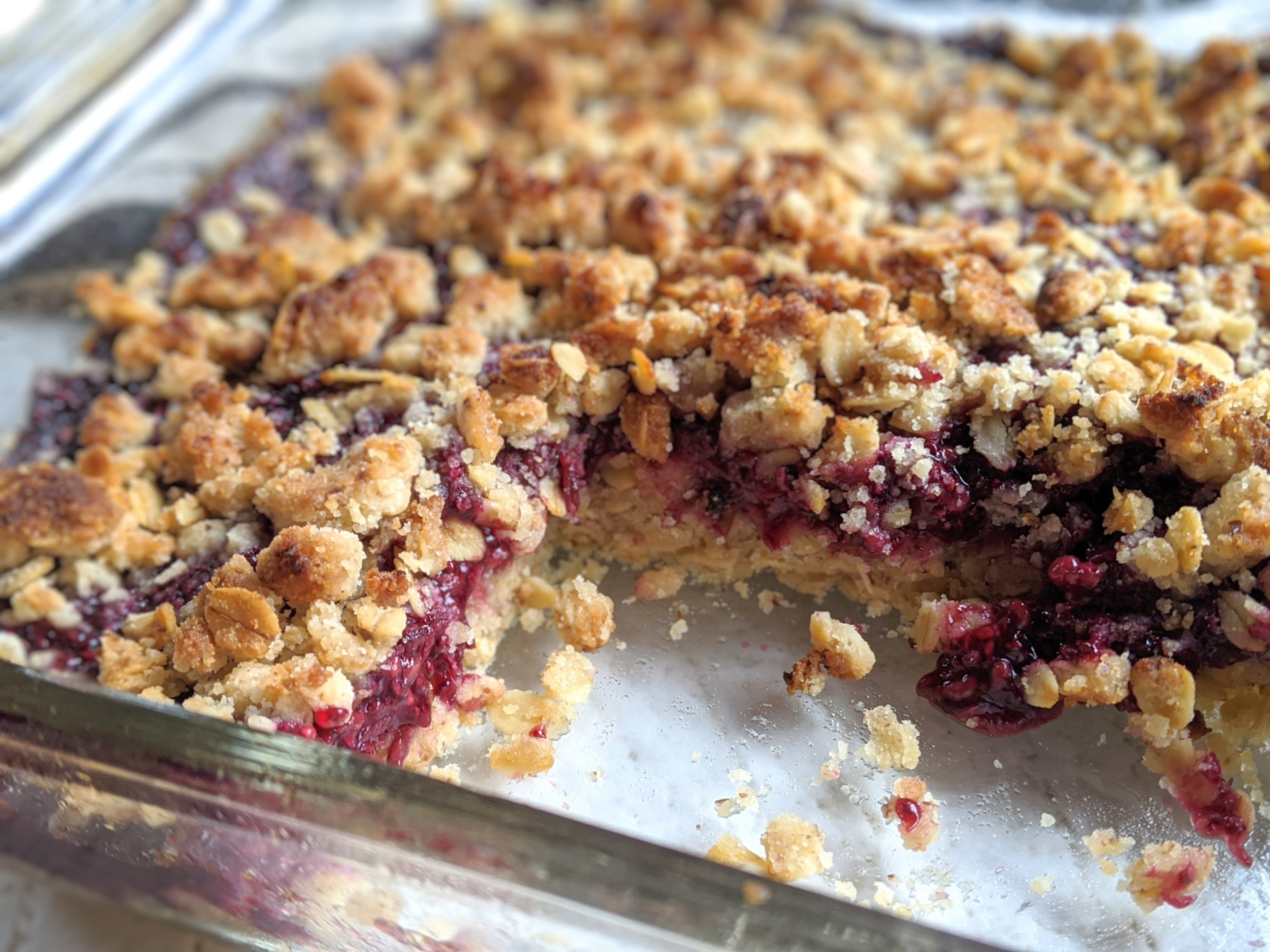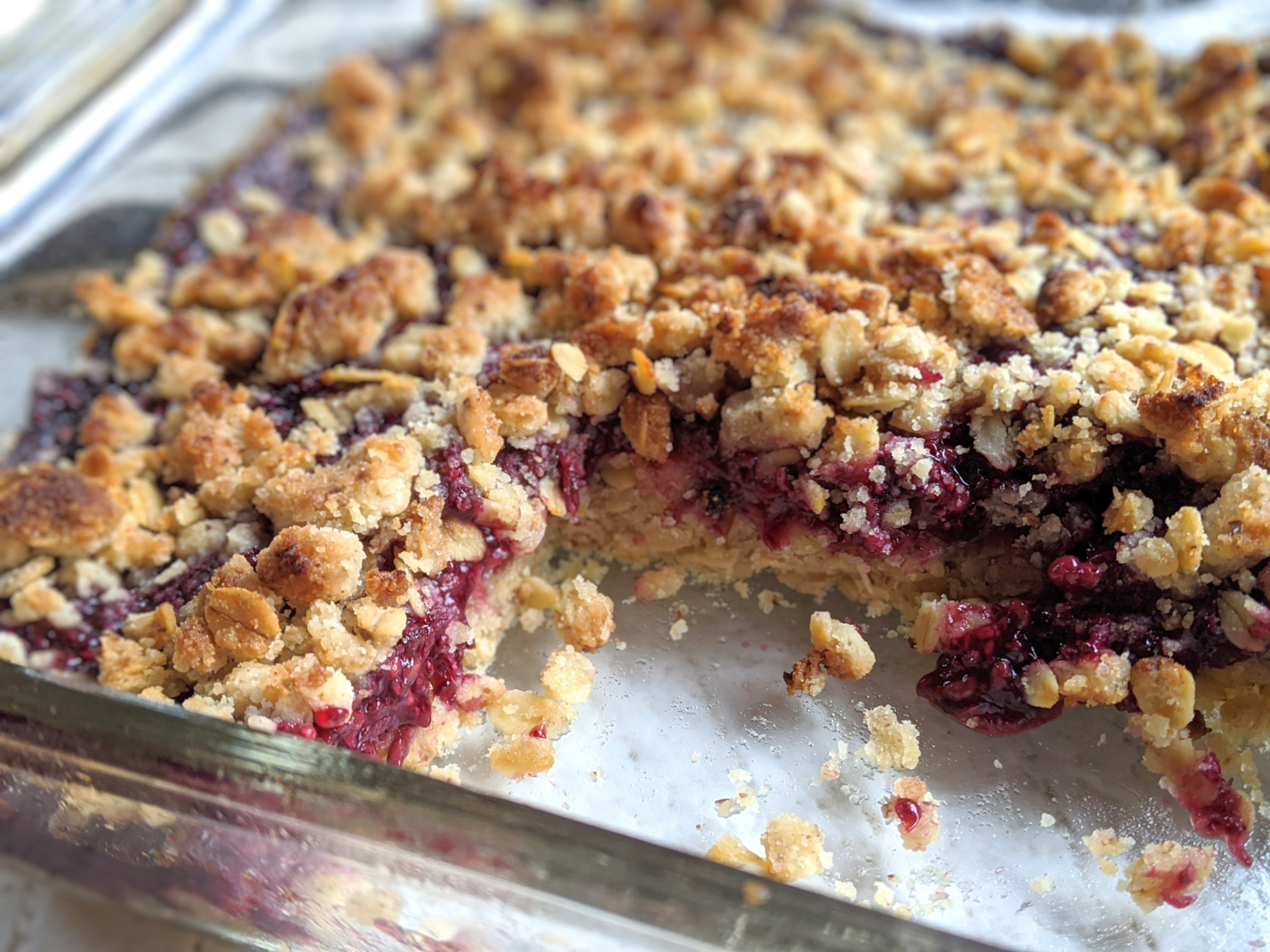 Easy Vegan Pantry Staple Recipes
These recipes are fantastic and pantry-staple friendly! They use almost all ingredients you would have in your dry pantry or cupboards. You probably already have a lot of these ingredients on hand already. Keeping a well-stocked pantry makes it easy to come up with delicious and healthy meals using a few staples you can rotate. I made a list of my Top 125 Plant-Based Pantry Staples that always keep on hand. And you can browse through all my favorite pantry staple ingredients on Amazon. By stocking up on healthy whole ingredients you can cook delicious recipes without a trip to the store!
A Few Vegan Meal Prep Products That Make My Life SO Much Easier!
As a meal prepper and planner, I rely on having durable realiable equipment in my kitchen to make my life easier. Airtight food storage containers and mason jars are great ways to keep food fresh longer. I also love my Instant Pot (I swear by it!) for prepping healhty and simple meals in no time! Here are a few of my favorite products that I use almost everyday! You can also browse a list of some of my favorite products that help me meal prep and organize for the week!
As always, if you make any recipes from this weekly vegan meal plan, be sure to leave me a comment, rate this recipe, and tag me on Instagram so I can feature you. I love seeing all your photos of my recipe recreations!
Let's stay in touch – make sure to sign up for my newsletter to get healthy recipes delivered fresh to your inbox. And don't forget to follow over on Pinterest, Instagram , & Twitter– I'd love to connect with you there!