This fresh grapefruit Paloma recipe is the perfect summer cocktail!  Make for a crowd or just for one, sweet and refreshing.
It finally feels like summer around our homestead! All our plants are flowering, the trees are growing bright green leaves, and our bees are out and buzzing around!  And they're not the only thing buzzing 😉
This Fresh Grapefruit Paloma cocktail is a summer evening's dream!  Sweet, tart, and incredibly smooth, it's the perfect drink to end those long summer days!
This Fresh Grapefruit Paloma is:
Bright
Refreshing
Citrusy
Easy to make
Great for one drink or to make for a Crowd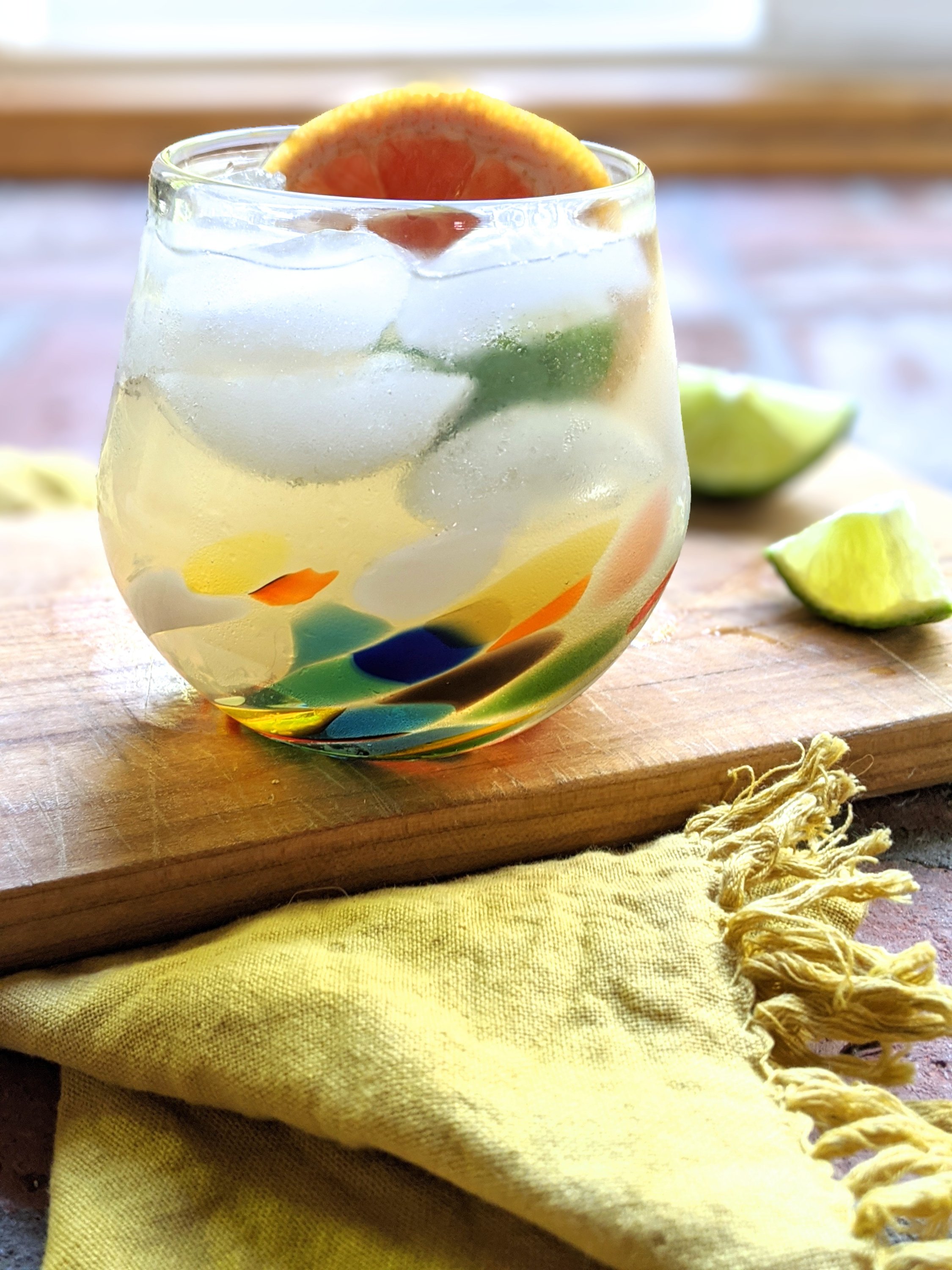 We normally love hosting big summer BBQs at our homestead.  With the social distancing this year we won't be having big bashes, but we can still party solo.
I feel like there's so much to do on our homestead in the summer: painting, renovations, gardening, weeding, beekeeping, etc. The list goes on!  Our weekend are always jam packed and it's so much to cool off with an ice cold cocktail.
What's in this Grapefruit Paloma recipe?
The peel of one grapefruit
Sugar
Water
Tequila
Lime Juice
Seltzer
Salt
How Do I Infuse Simple Syrup?
In a large mason jar, add the peels from 1 grapefruit, 1/2 cup is sugar, and 1/2 cup water.
Allow the peels to soak for 1 hour- not much longer or else they will get bitter.
Remove the peels and refrigerate the syrup!
How do I make this Grapefruit Paloma Recipe?
In a mason jar, combine the tequila and grapefruit simple syrup, and lime juice.  Add ice and shake well.  Pour into a cocktail glass over ice, and add the seltzer as a float on top.  Garnish with fresh lime and grapefruit twist.
This is definitely a drink I'll be enjoying all summer on our homestead!  A delicious way to end the day and cool off after fun in the sun.
As always, if you make this fresh grapefruit paloma recipe be sure to leave me a comment, rate this recipe, and tag me on Instagram so I can feature you.  I love seeing all your photos of my recipe recreations!
Don't forget to follow over on Pinterest & Instagram – I'd love to connect with you there!