These vegetarian 4th of July recipes are bright, fresh, and ready for your next summer BBQ cookout – healthy plant based meals and sides!  Simple make-ahead meals that everyone at your next gathering will love! These plant based Fourth of July recipes feature some of our favorites:  and air fryer smores!
I wanted to try something fun this year, so I decided to make a list of my favorite vegetarian 4th of July recipes everyone can enjoy – this week's meal plan is dedicated to easy summer meal prep and warm nights!  These plant based summer recipes are ones that we eat regularly on the homestead (tried & true!), and are simple and totally repeatable for cooks of any skill level. Check out all of my Weekly Vegan Meal Plans here!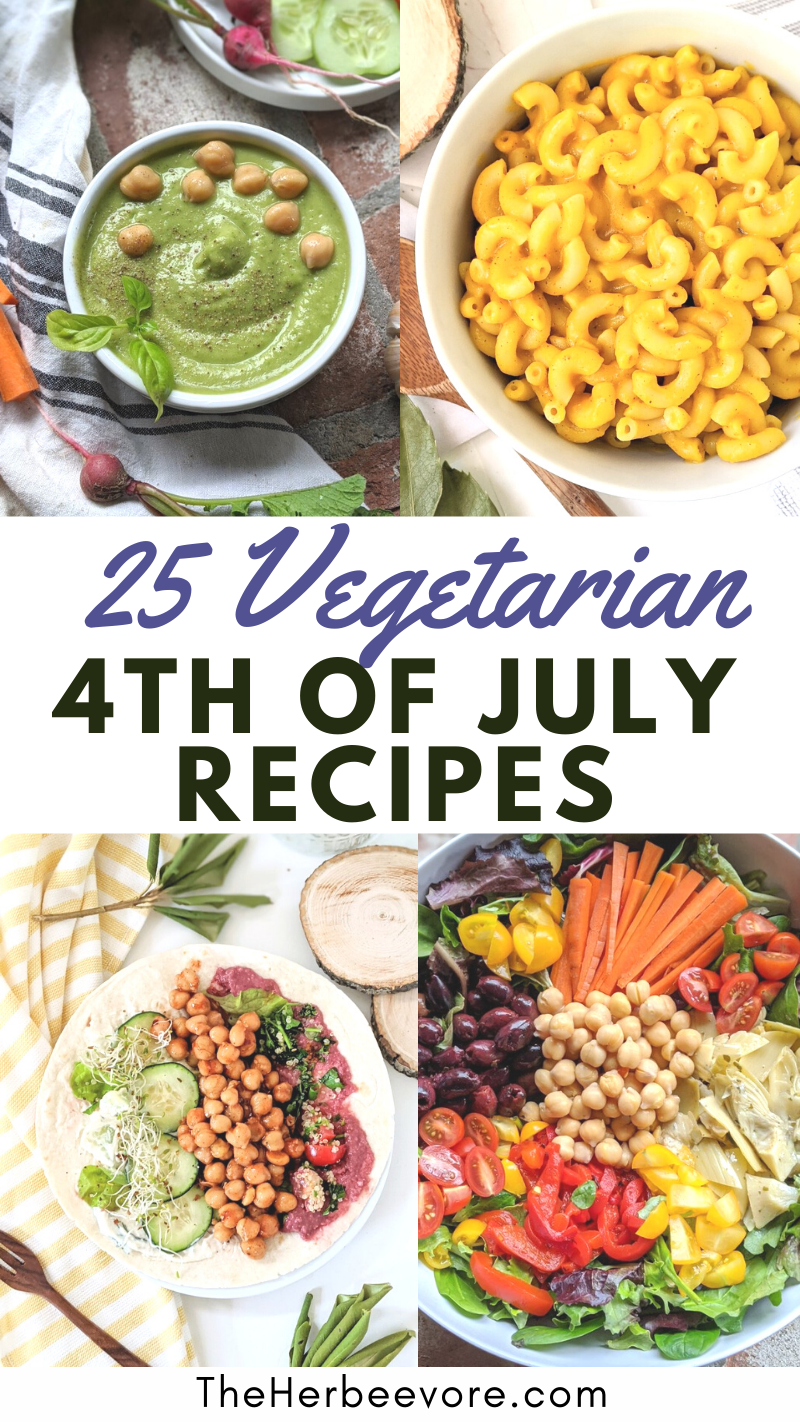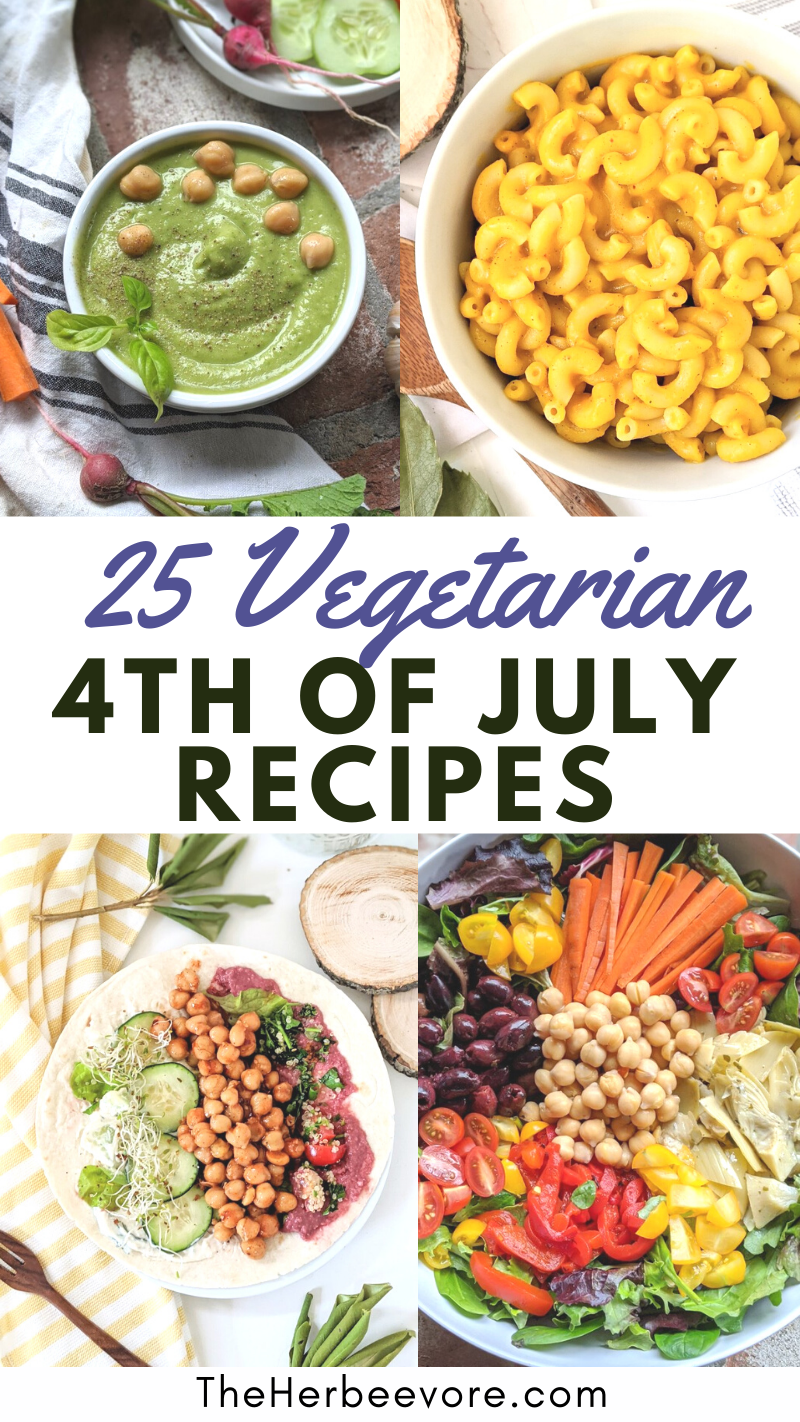 Summer Recipes for Plant-Based Meal Prep!
I'm a meal prepper all year, but find it essential in the summer months when I don't want to spend every day cooking.  Batch cooking is a lifesaver,  so I make multiple portions of everything and prep them out before a party – I made a list of some of my favorite meal prep products on Amazon here that also help me out.  By having a few hours of prep and cooking during the week (and a few handy meal prep tools) you don't have to spend time in the kitchen on crazy weeknights when your family is the busiest.
How To Spend Less Time Cooking while you Entertain
I actually spend way less time cooking if I prep as much as possible on the weekend. I utilize fresh ingredients when I can, and head to the pantry for everything else. That way, we have homemade meals and appetizers, with very little cooking time on my end. Thanks to a few of my favorite meal prep products, long-term food storage is safe and easy!
Vegetarian 4th of July Appetizers
Start your BBQ off the right way with some delicious and delightful appetizers!  These dishes can range from dips and hummuses, snacks with sauces, or just fun finger foods everyone will love. You can check out all of my appetizer recipes here on The Herbeevore!
Vegetarian 4th of July Salad Recipes
These easy vegetarian and vegan 4th of july salad recipes are bold and flavorful additions to any BBQ.  No boring iceberg lettuce here, this hearty summer salads are loaded with grains, beans, herbs, and flavorful dressings!
Vegetarian Fourth of July Side Dishes
My plate at a BBQ is usually 20% grilled food, and 80% side dishes!  I love to load up on sweet and vinegary coleslaw, herby pasta salads, and smokey baked beans. The sides are just as important as the main dish, and these great vegetarian summer sides for the 4th of July will be total crowd pleasers.
Vegetarian 4th of July Pasta Ideas
It's not a proper BBQ without a pasta salad!  We always have a pasta salad out for guests – they are simple to make and prep ahead of time, inexpensive, and always seem to hit the spot. The secret to the BEST summer pasta salads are to make the dressing yourself. Here are a few vegetarian summer pasta recipes your guests will love:
Vegetarian 4th of July Main Course Recipes
And for the finale, we have some of my favorite vegetarian summer main courses for your 4th of July menu!  These hearty and satisfying recipes are great for meat-eaters and vegeterians alike. And there are some great vegan options for those who avoid dairy and animal products too.
Easy Vegan Pantry Staple Recipes
These recipes are fantastic and pantry-staple friendly!  They use almost all ingredients you would have in your dry pantry or cupboards.  You probably already have a lot of these ingredients on hand already. Keeping a well-stocked pantry makes it easy to come up with delicious and healthy meals using a few staples you can rotate.  I made a list of my Top 125 Plant-Based Pantry Staples that always keep on hand. And you can browse through all my favorite pantry staple ingredients on Amazon.  By stocking up on healthy whole ingredients you can cook delicious recipes without a trip to the store!
 A Few Meal Prep Products That Make Life SO Much Easier!
As a meal prepper and planner, I rely on having durable reliable equipment in my kitchen to make my life easier. Airtight food storage containers and mason jars are great ways to keep food fresh longer. I also love my Instant Pot (I swear by it!) for prepping healthy and simple meals in no time!  Here are a few of my favorite products that I use almost everyday! You can also browse a list of some of my favorite products that help me meal prep and organize for the week!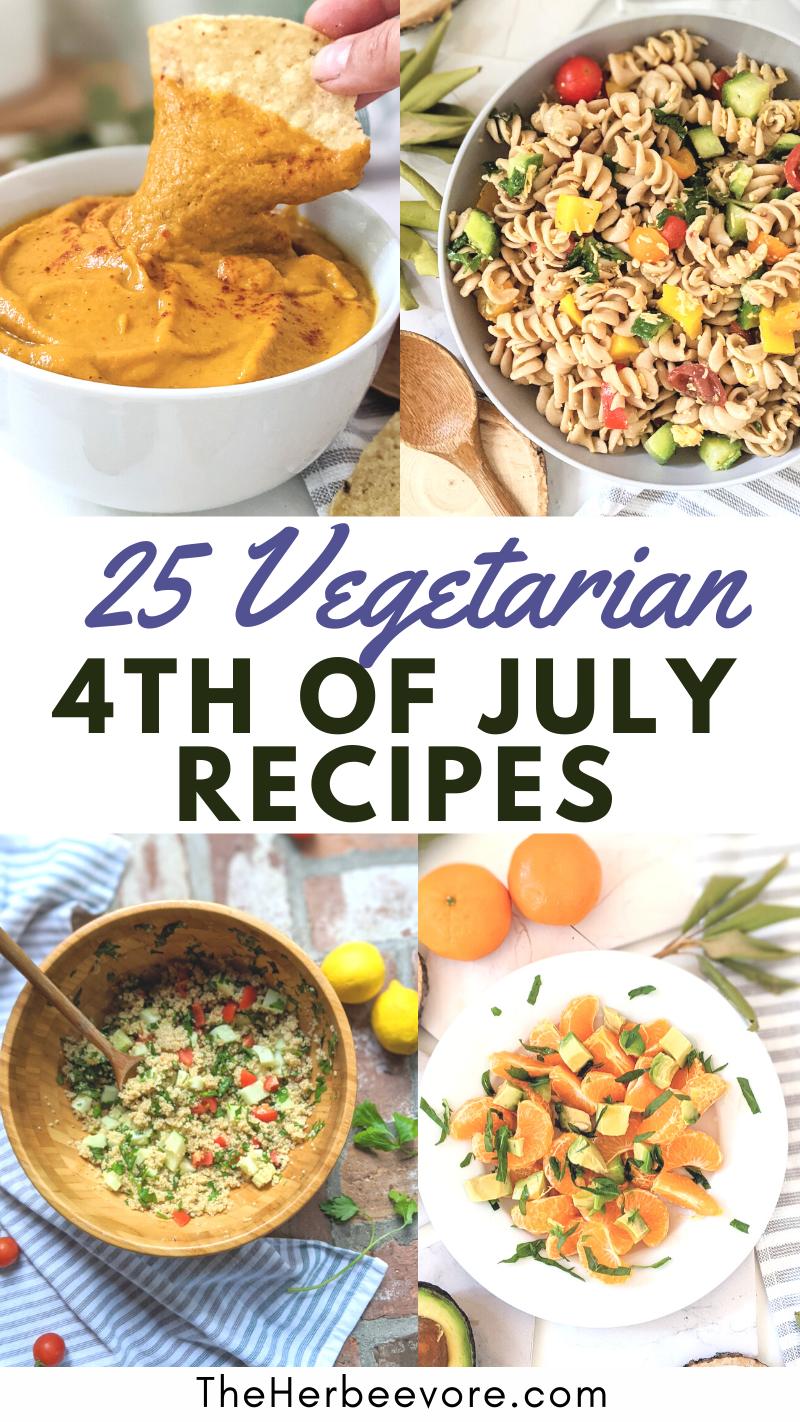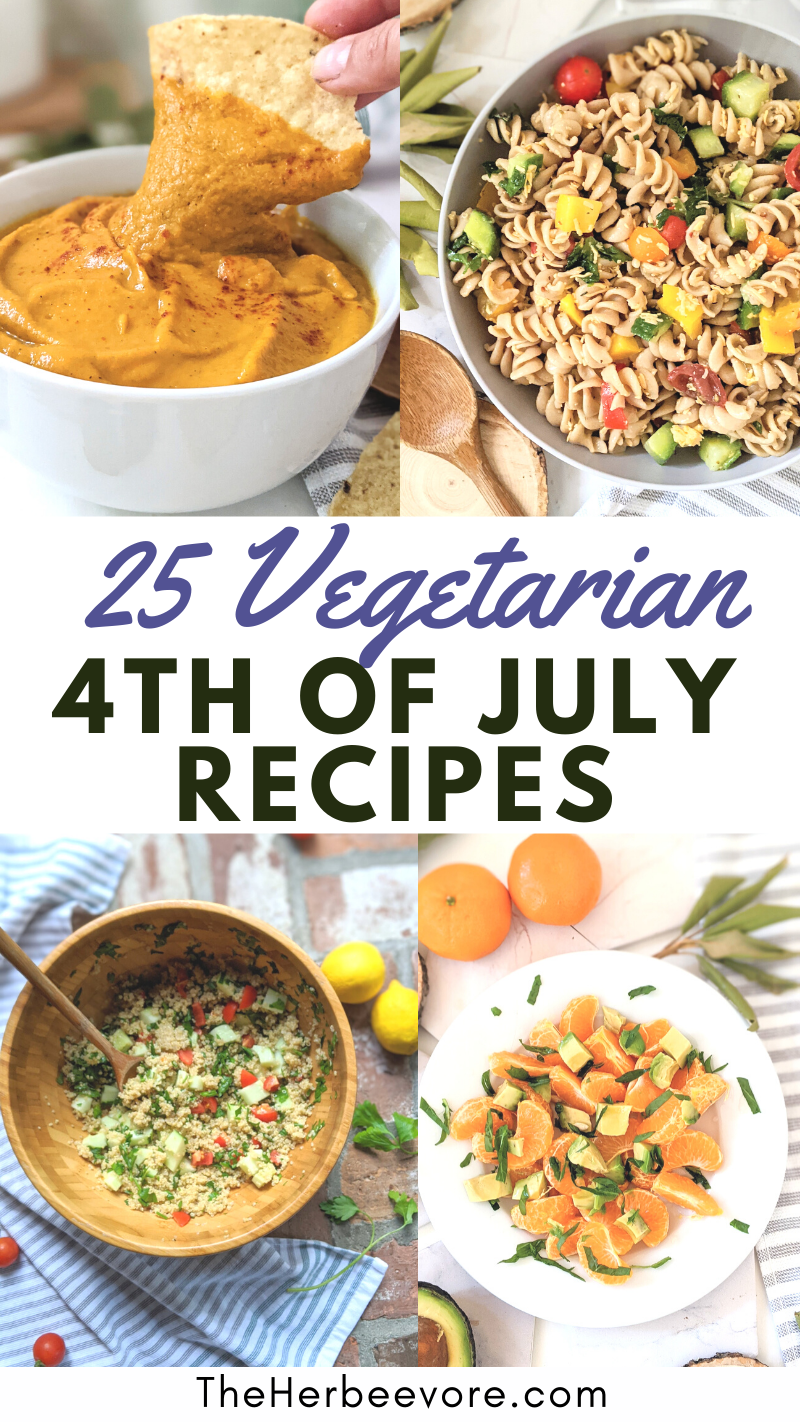 As always, if you make any of these vegan and vegetarian fourth of july recipes for summer,  be sure to leave me a comment, rate this recipe, and tag me on Instagram so I can feature you. I love seeing all your photos of my recipe recreations!
Let's stay in touch – make sure to sign up for my newsletter to get healthy recipes delivered fresh to your inbox. And don't forget to follow over on Pinterest, Instagram , & Twitter– I'd love to connect with you there!